---
'Pen to Paper' is a feature on TDP which involves an informal handwritten form of interview between myself and creatives –  from fashion designers, photographers, journalists, artists and musicians, to people who generally inspire me from day-to-day. 
---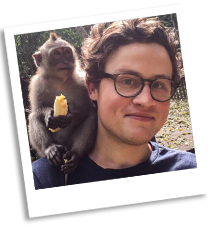 FUTURE GARBAGE is a part fashion, part art project created by David Olson. David is originally from Los Angeles, California but moved to Stockholm, Sweden five years ago where he now works in marketing. 
FUTURE GARBAGE started in 2017 in response to H&M's unethical fast-fashion practices. The first collection is available now with pieces starting from $5,000.
DAVID OLSON // SHOP // INSTAGRAM
---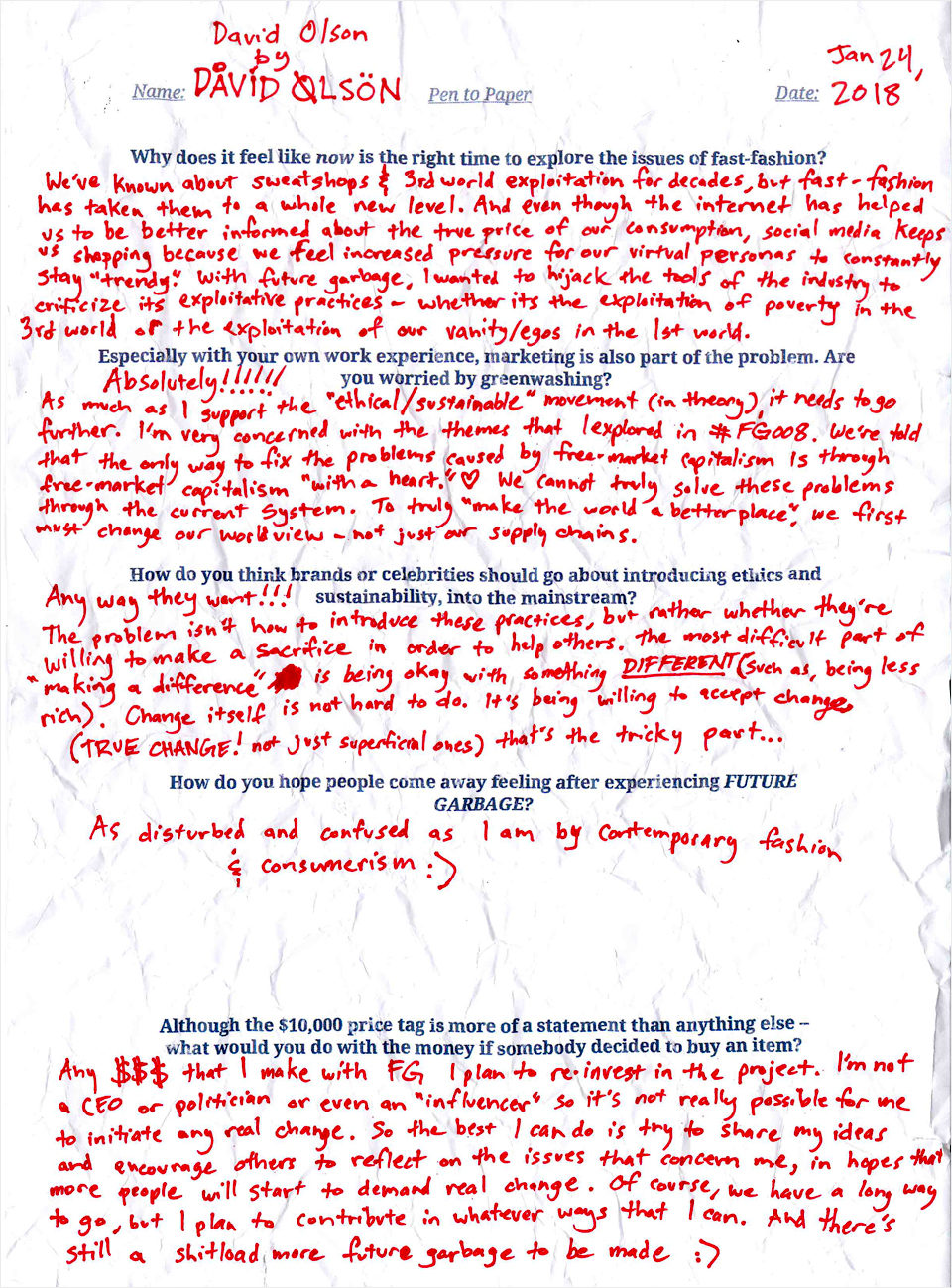 ---
---
FUTURE GARBAGE created by David Olson was not something I was expecting to be so enthralled by. Often the essence of projects like these (it is essentially a project after all – perhaps a digital art installation more than anything else) don't quite catch my attention or are simply too nuanced, leaving me feeling a little detached from the art I'm supposed to connect with.
It's either my bias towards issues like this – the topic of fast-fashion and consumerism – or it's the fact that David hit the nail on the head, creating something that is unique yet ultimately relatable for all who are interested in fashion and how it's served to us in Western society.
As soon as I heard the words 'future garbage by FUTURE GARBAGE' spoken in a voice-over which felt eerily realistic and similar to those of chic, high-end campaigns; I was sold.
The concept is simple – what's trendy today is trash tomorrow. We live in a world where what we're sold will become future garbage, and I (quite obviously) agree with David that now is the time we need to change that.
---
We've known about sweatshops & 3rd-world exploitation for decades, but fast-fashion has taken them to a whole new level. And even though the internet has helped us to be better informed about the true price of our consumption, social media keeps us shopping because we feel increased pressure for our virtual personas to constantly stay "trendy".
With future garbage, I wanted to hijack the tools of the industry to criticize its exploitative practices – whether its the exploitation of poverty in the third-world or the exploitation of our vanity/egos in the 1st-world.
---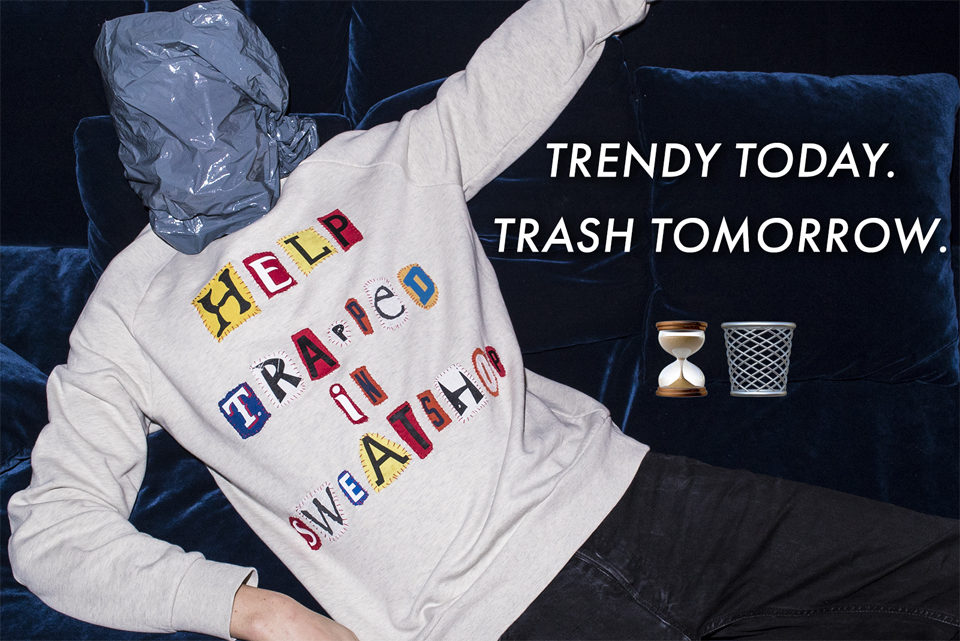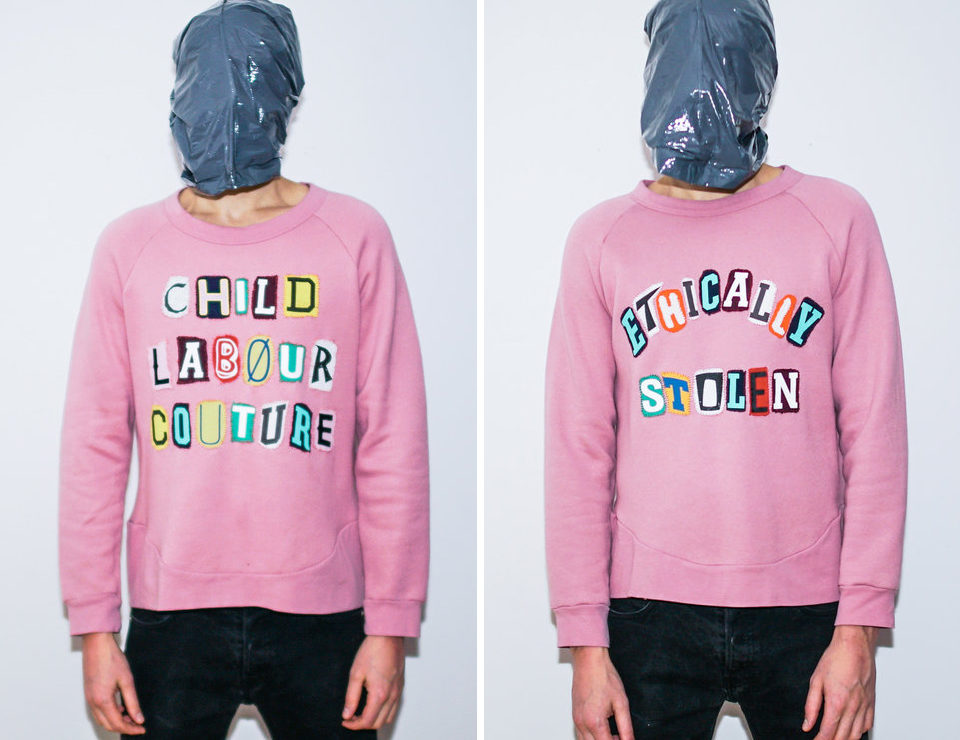 ---
As disturbed and confused as I am by contemporary fashion & consumerism 🙂
---
One thing that you'll notice when browsing the FUTURE GARBAGE site and perusing the collection is that the prices for each garment seem to be absurdly overpriced. I knew straight away that this wasn't a literal price tag; this was a statement about what we expect from our clothes in a world where brands like H&M exist.
In my communications with David, he explained it as a commentary on fast-fashion. Prices may be low but there is still a high-profit margin due to the fact that wages along the supply chain are extremely low.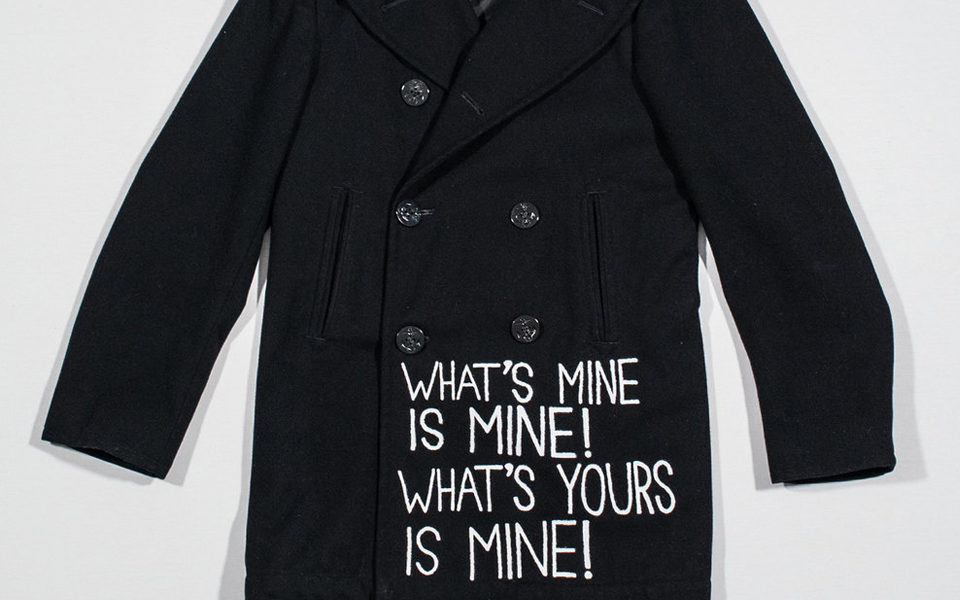 However, David (in his own words) is a "westerner" who has a different "standard of life" than people in third world countries making sweatshop wages.
The price, therefore, reflects that. David asked himself how much profit – he, a middle-class westerner – should be making if "a shirt made by someone who earns $2/day costs $10". What does that price look like for him? Roughly $10,000 for a denim jacket. Shocked? Well, that's the point too. How much are you really willing to pay for something in a world where we're so accustomed to low prices?
---
Any $$$ that I make with FG I plan to re-invest in the project. I'm not a CEO or politician or even an "influencer" so it's not really possible for me to initiate any real change. So the best I can do is try to share my ideas and encourage others to reflect on the issues that concern me, in hopes that more people will start to demand real change. Of course, we have a long way to go, but I plan to contribute in whatever ways that I can. And there's still a shitload more future garbage to be made 🙂
---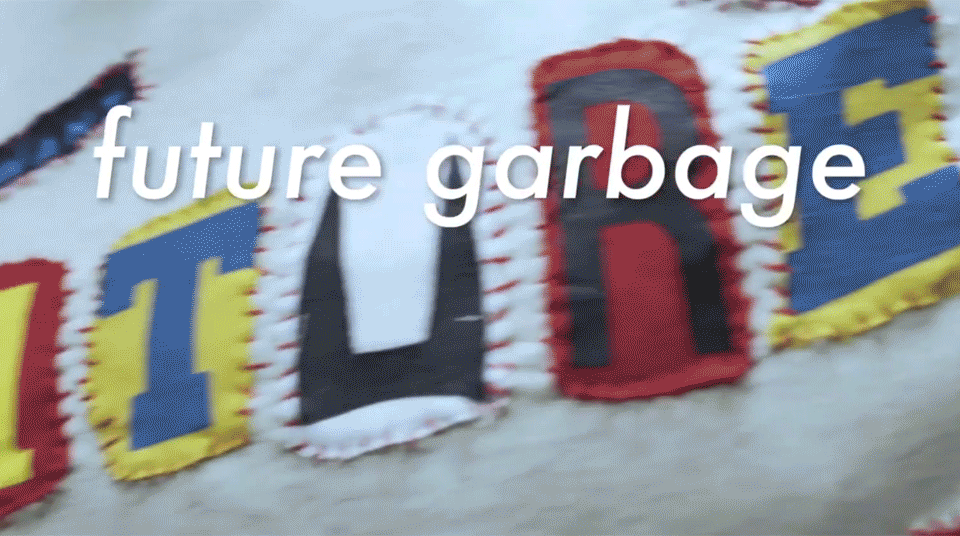 ---
Any way they want!!! The problem isn't in how to introduce these practices, but rather whether they're willing to make a sacrifice in order to help others. The most difficult part of making a "difference" is being okay with something DIFFERENT (such as, being less rich). Change itself is not hard to do. It's being willing to accept change (TRUE CHANGE! not just superficial ones) that's the tricky part…
---
David hasn't just covered the usual aspects of ethics and sustainability though, he's also covered the issues surrounding diversity and feminism which is refreshing (although it shouldn't be; these things are vital and should be factored in no matter what).
One of my favourite pieces of FUTURE GARBAGE 'propaganda' involves David touching upon the hypocrisy that can be found with the likes of Beyonce – if girls run the world and if her Ivy Park collection is supposed to empower women, how come the female workers who produce her sportswear, are suffering?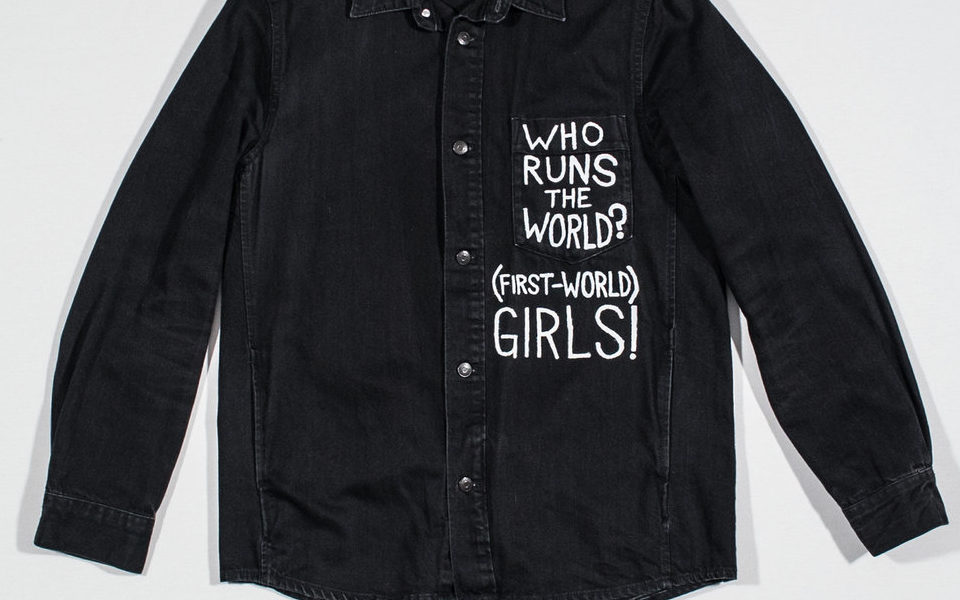 One of the other short films created for 'future garbage by FUTURE GARBAGE' centres around David himself, dressed up as a woman. The voice-over says, "Look, everyone, it's a transgender model. Or maybe a drag-queen. We're not really sure, I don't think we ever asked.", highlighting the fact that the fast-fashion industry is not only ignorant to just garment workers; it's even ignorant to understanding those who they choose to dress.
If ethics are to do with morals – then when we talk about ethical fashion it has to mean more than just a vague statement or policy here and there. It needs to mean complete change overall and it needs to happen now. Or yesterday. Definitely, yesterday. 
---
What do you think of FUTURE GARBAGE? How much are you willing to pay for a piece from the collection? Let's discuss in the comments. 
Lots of Love… Tolly Dolly Posh xx