It's been a while since I've shown you what I'm wearing around here so let's start off February with some rather Valentines-appropriate colours and a little talk about upcycling and what to do when nothing second-hand is your size (at least, not in the way you thought)…
---
 I also have something exciting to announce! I'm now a verified GIPHY artist which means… you can now use my very own ethical and sustainable GIFs on things like Instagram Stories! Take a look at some examples in this post and on my profile, here.  
---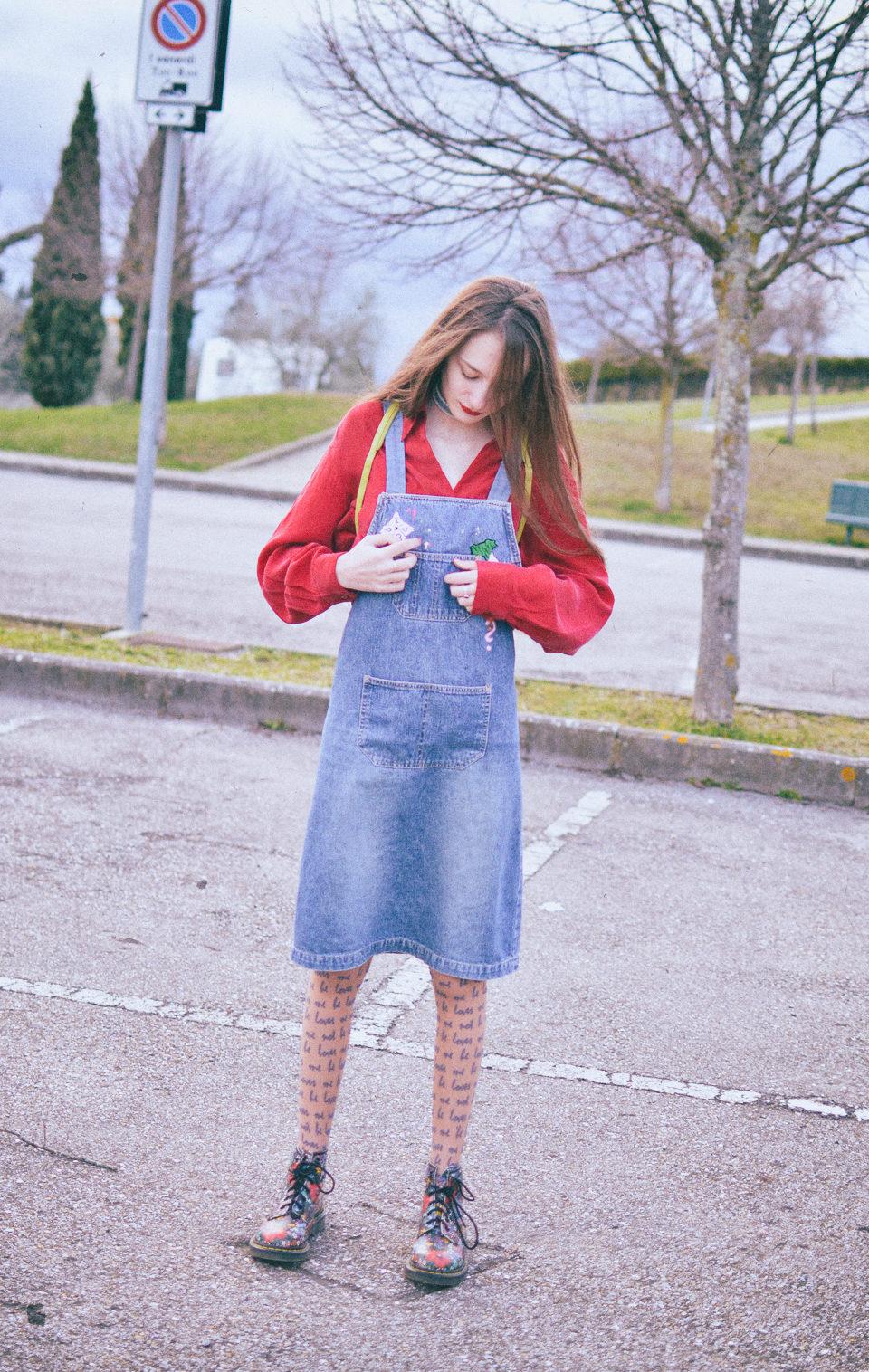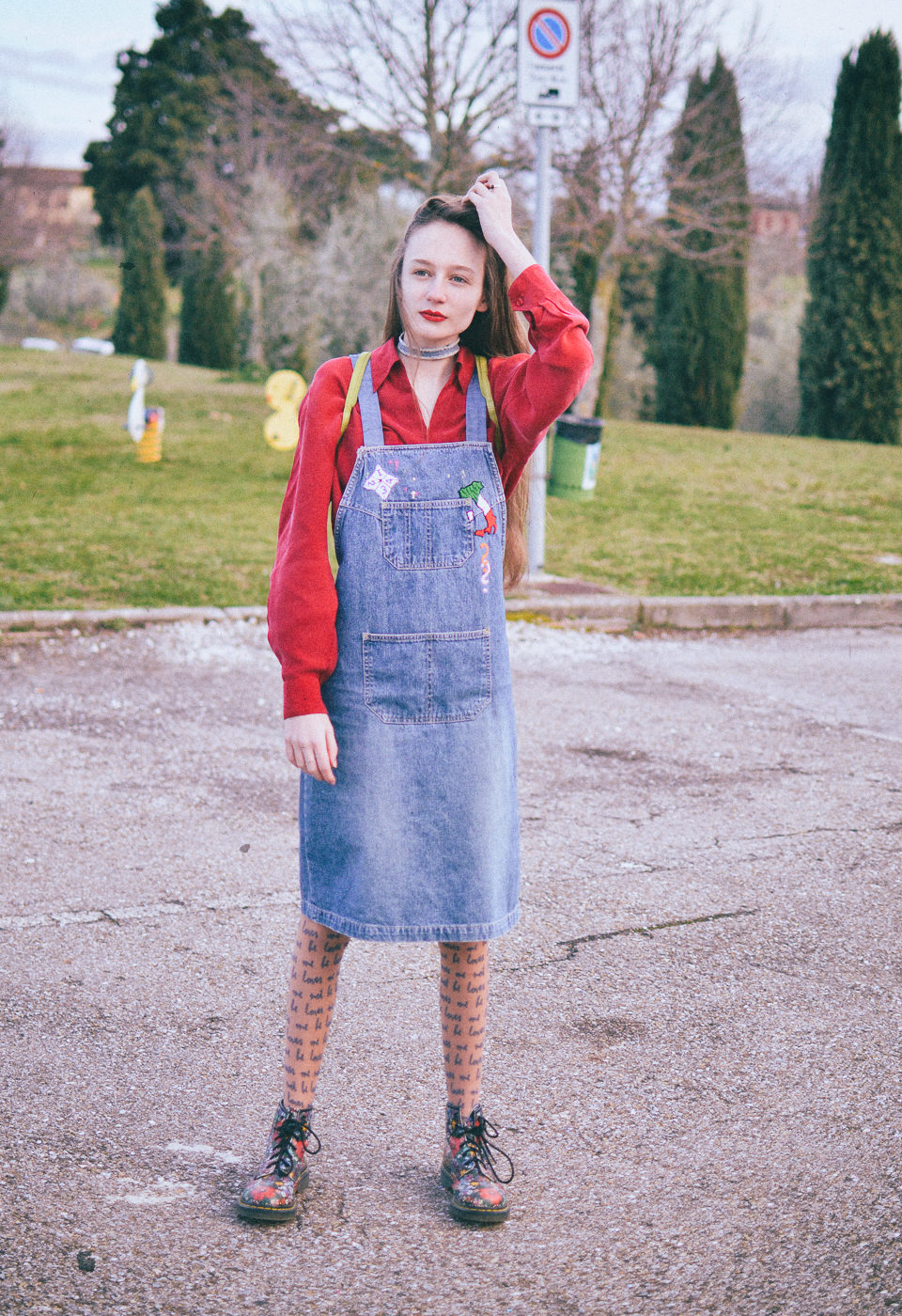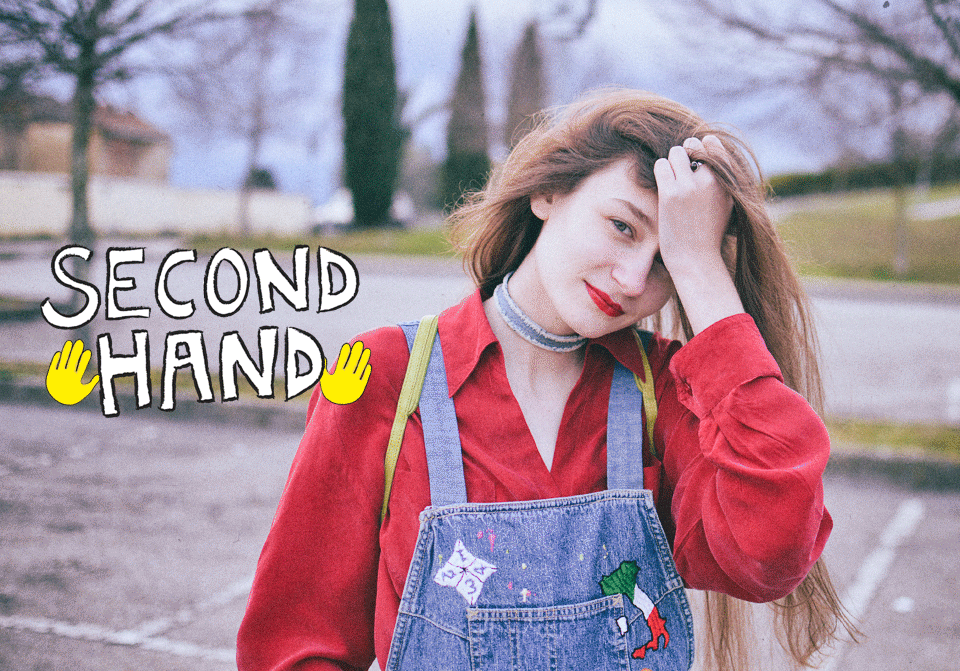 ---
WHAT I WORE: Red Blouse (Charity Shop) // Embroidered Denim Dress (Upcycled + Jumble Sale) // Leather Backpack (Upcycled + Charity Shop) // Tights (Old) // Floral Wanderlust Boots (Dr Martens)* // Recycled Denim Choker (Yours Again)*
---
I've been embracing red recently. I'm still not entirely sure if it's what I should call 'my colour' as I'm not entirely used to wearing it yet but there's always fun in experimenting. I was actually making it my mission to add more of the colour to my wardrobe so it was delightful to find this old Marks & Spencer's number in a charity shop towards the end of last year.
If you read my post on my ethical and sustainable fashion journey (where I admit it's taken me three years to get to where I am, currently), you'll know that I'm also making it my mission to pay attention to what fabrics are in my wardrobe because as much as I wish it wasn't the case, our clothes don't just affect the world we live in whilst they're being made – they can also have negative effects on the world we live whilst we wear and wash them.
Thankfully, whilst I was in the charity shop changing room, I did a quick Google search to understand what fabric this blouse is made of…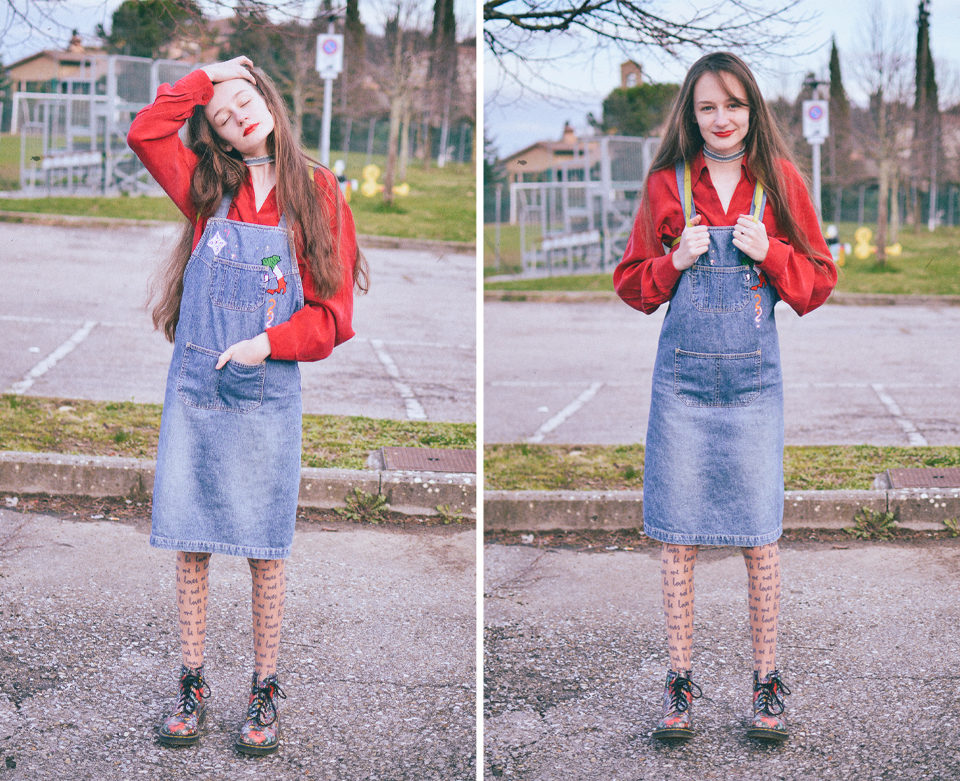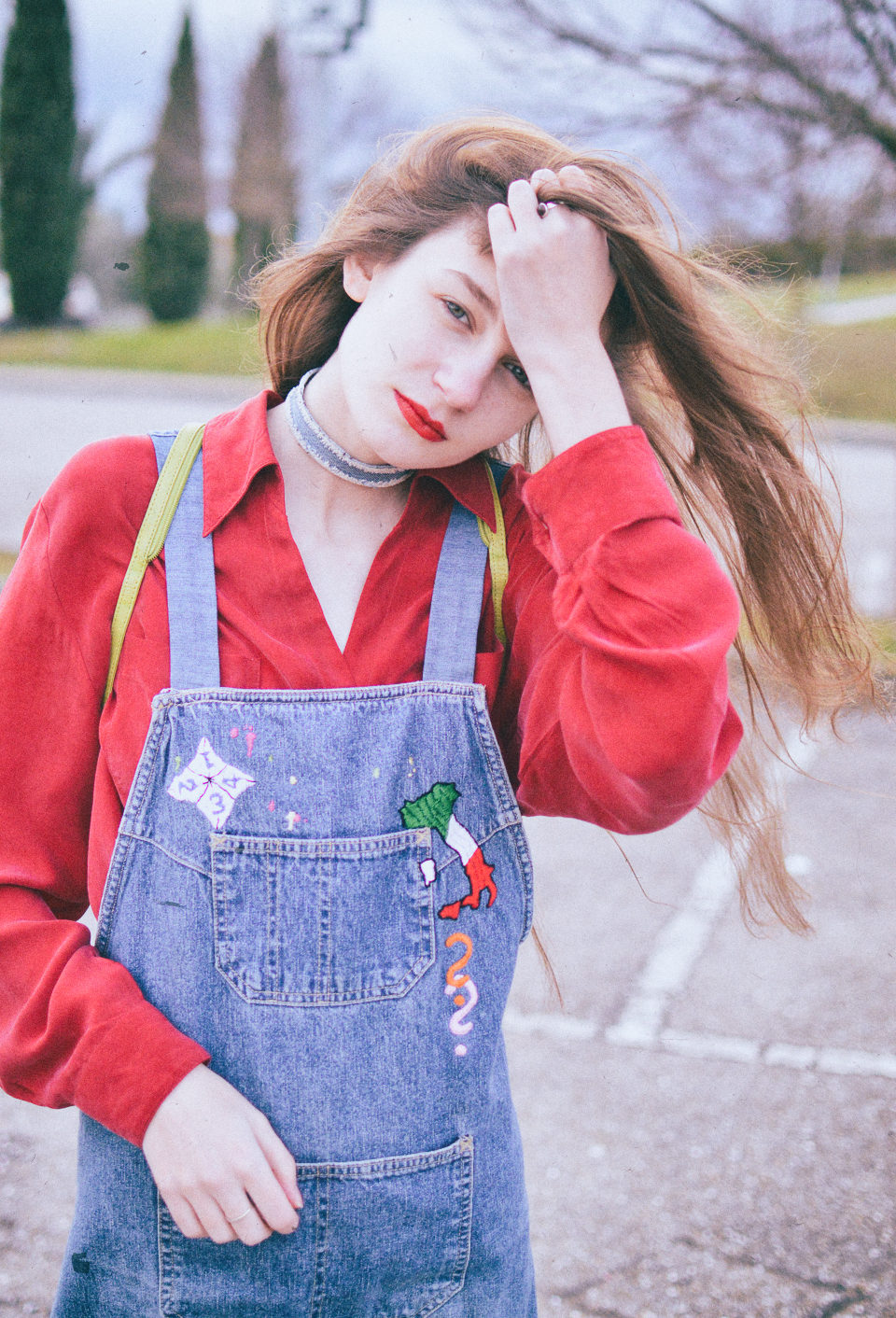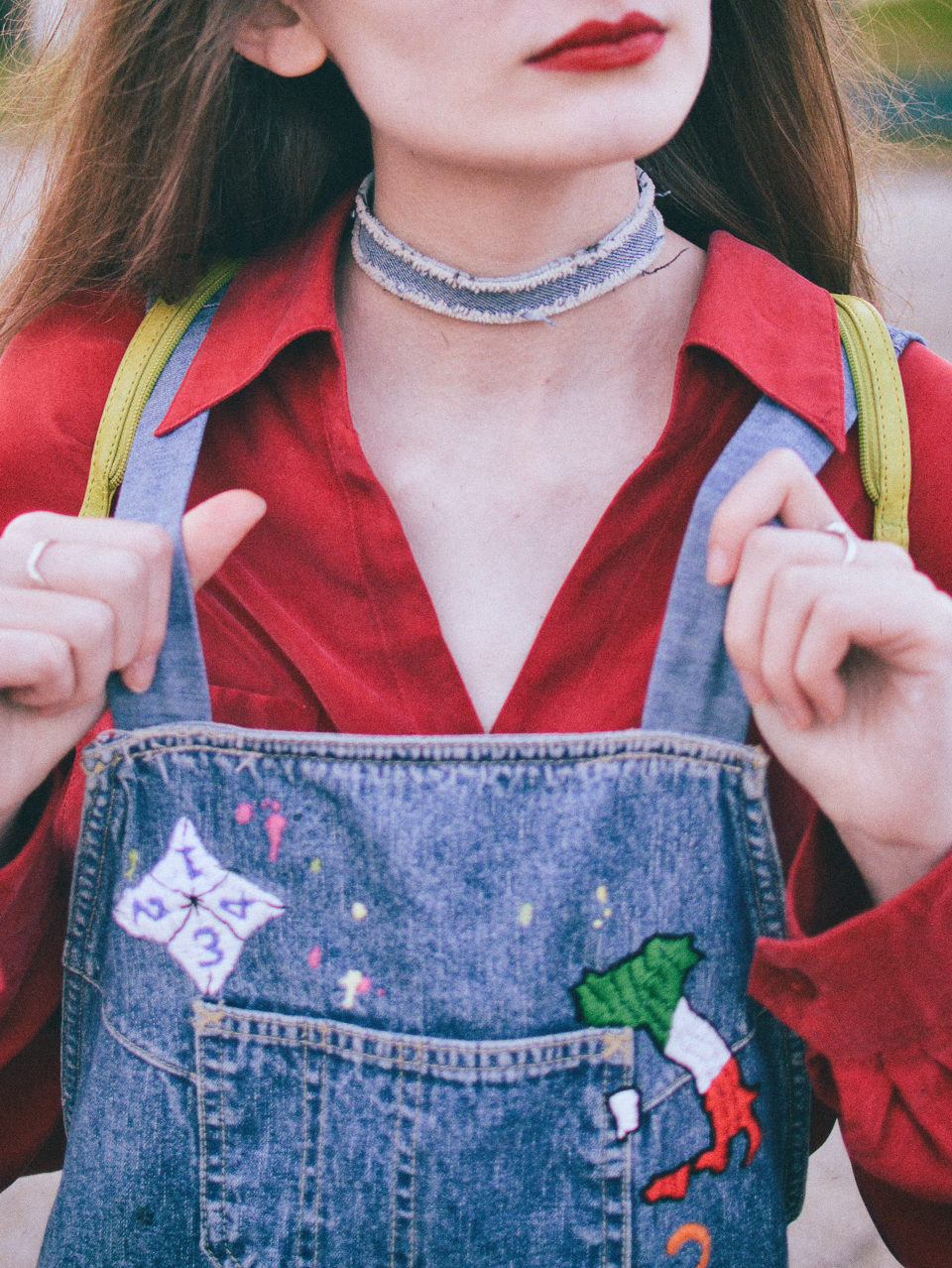 To my surprise, it's made of Cupro which is a biodegradable fabric made of waste cotton fibres. I was satisfied! This blouse isn't any old Marks & Spencer's blouse though as it comes from their old St Michael's range which came to end in 2000 (the year I was born, which means this blouse is at least 18 years old), which has me wondering; do they still use this sustainable fabric? Or have times changed?
It's also wrongly sized for me, it hangs off of me baggily and the sleeves are long enough for me to pull over my hands but that's one piece of advice I will always give to people shopping second-hand (or even just newly); sizes aren't essential to pay attention to unless you want something form fitting or trousers that don't fall down. 
I have a floral blouse that's a UK Size 16 and it's perfect for layering and now I have this red number too, which sits on me loosely and creates a deep-V, which one day I may just be brave enough to wear with an intricate bralette. Try things on and see how you can make it work, regardless of the number on the label.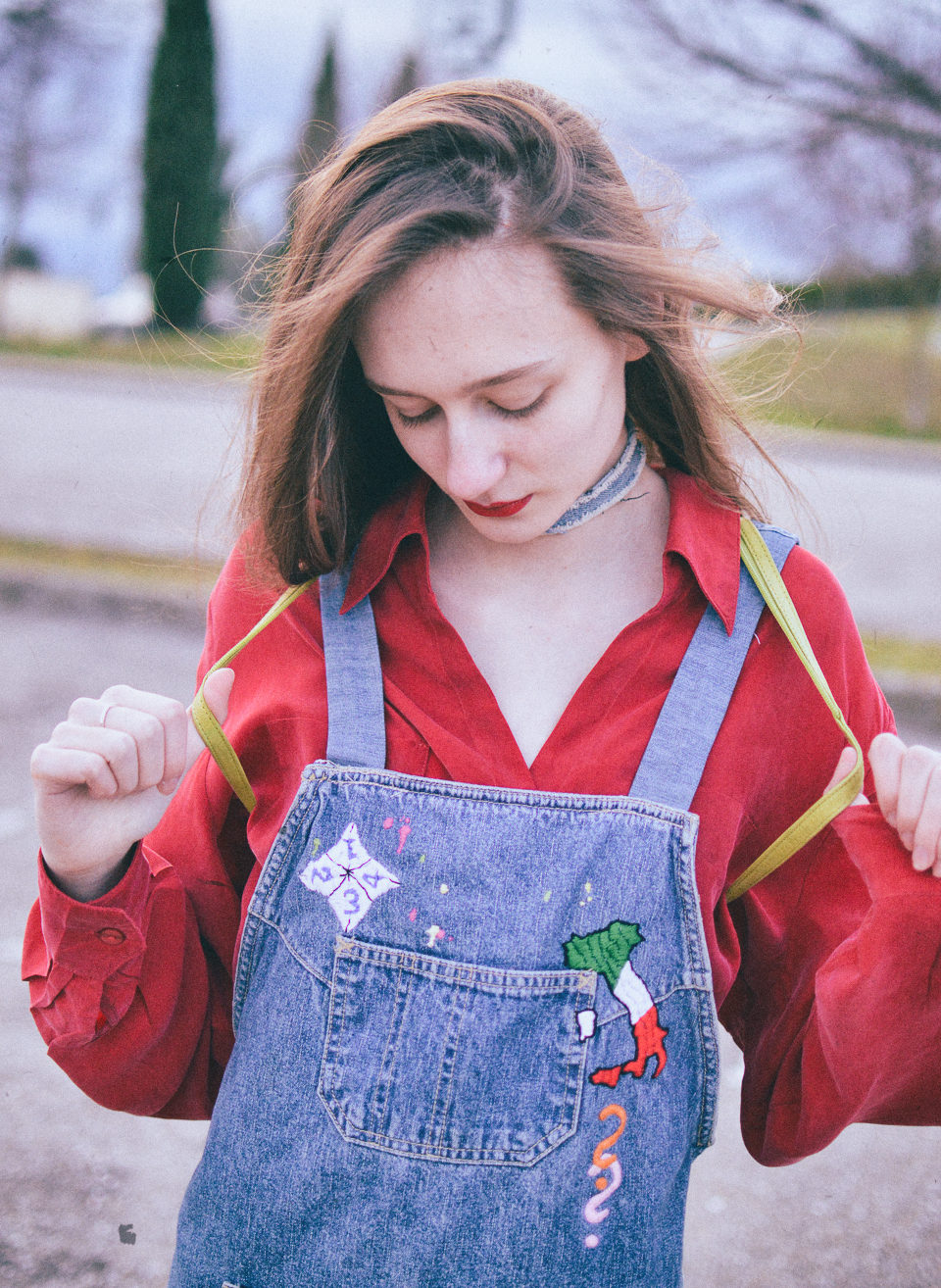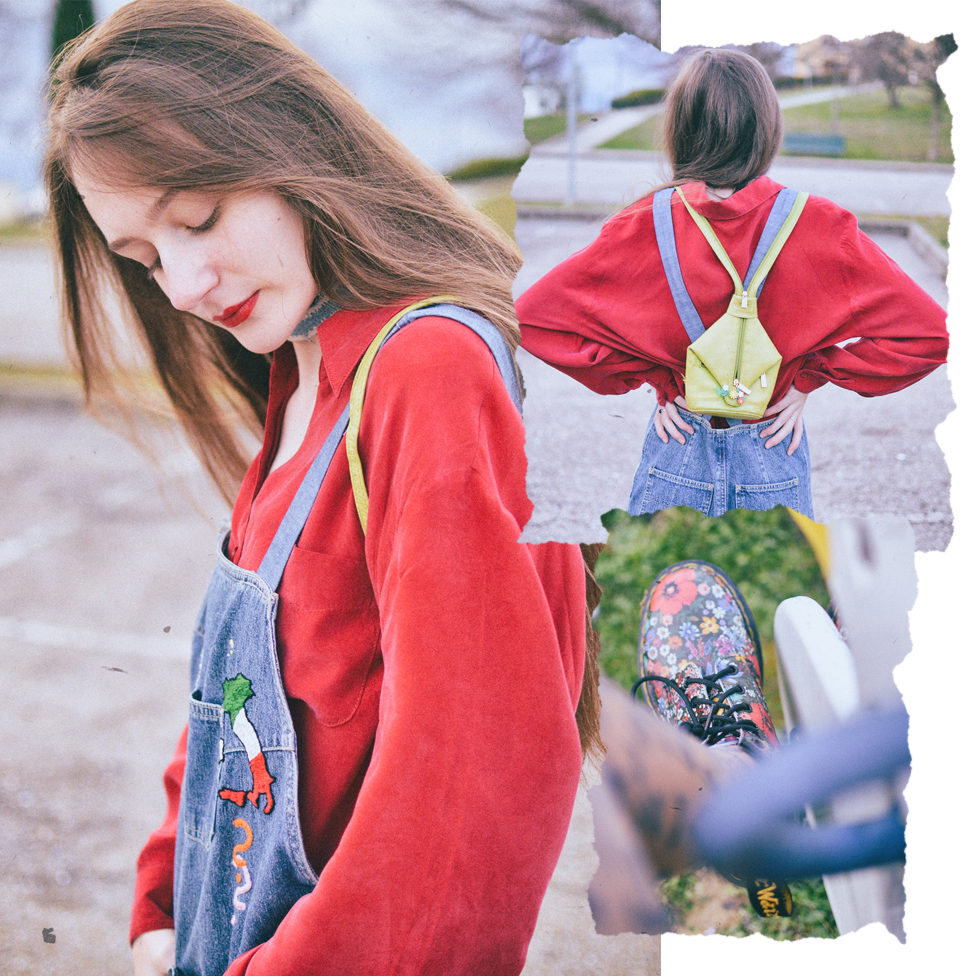 I'm not here just to talk about that though, I also want to discuss my denim dress. It's not a new item of clothing to my blog – I actually wore it when I first received these very same Dr Martens – but it looks a little different than before.
Recently, I finally decided to get my sewing machine out and make it more wearable. Before I upcycled it, I couldn't wear it for long periods of time as the apron-style strap weighed down on my neck so quite honestly, it's stayed in the back of my wardrobe for the past couple of years. 
It didn't take much for it to become something I now want to treasure (think about this before you decided to pass on an item of clothing). I used some denim scraps from my embroidered blouse to create two straps that cross-over at the back of the dress and it now sits perfectly on my shoulders; no back pain, at last!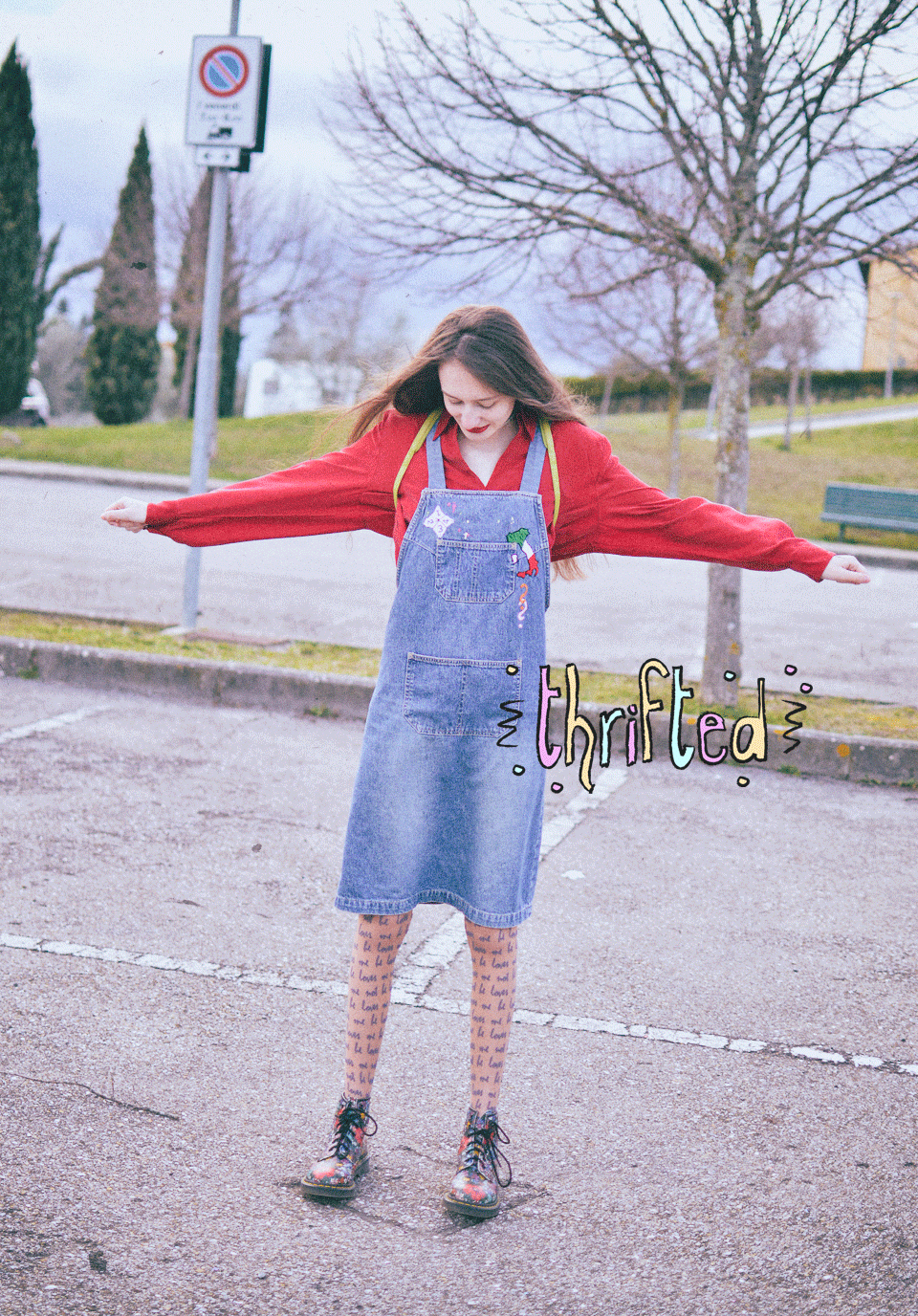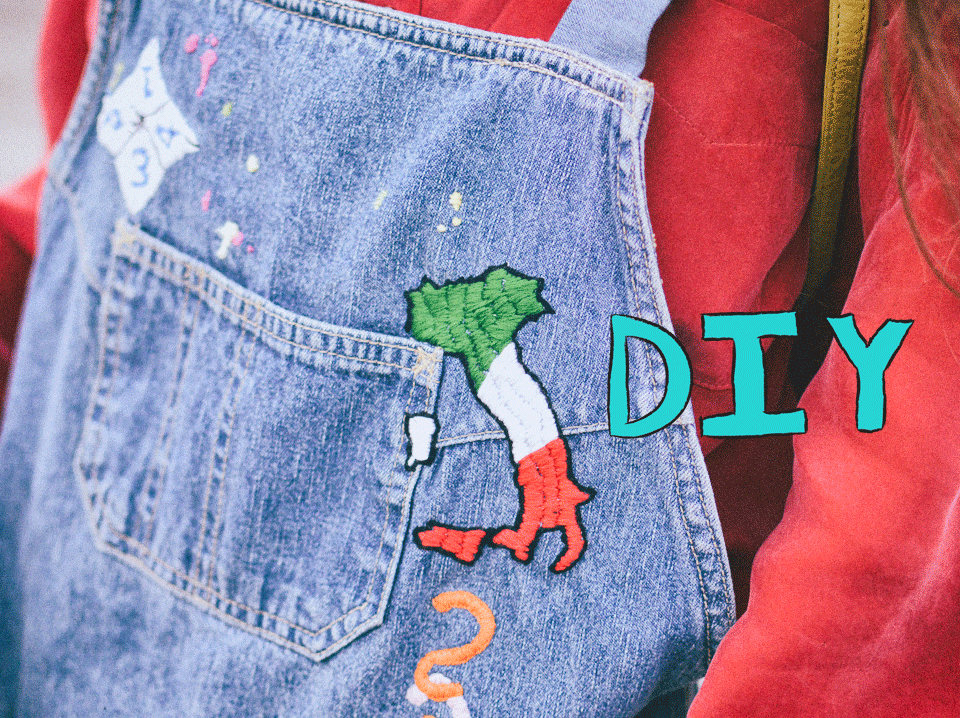 ---
Search "@tollydollyposh" on Instagram Stories GIF selection to use stickers like these wherever you like!
---
Speaking of embroidery, another reason to treasure this dress is because I've decided to embark on a new project – The Embroidery Dress project, in which I plan to completely cover the whole surface of the dress in embroidery as I learn new techniques and improve with my hand stitching.
I can already see where I'm getting more confident and so far I'm pleased with the result even if it doesn't make much sense to anybody else catching a glimpse of it. If you want to follow the progress, I make sure to update you all with what I add, on my Instagram Story and you are more than welcome to send suggestions.
The numbered shape is a Community-inspired cootie catcher (my favourite show, you should know that by now), the paint droplets are something I plan to do more of once the rest of the dress starts to take shape and the other two pieces are pretty self-explanatory; the boot of Italy and the Many Questions pattern from my ethical t-shirt collection.
I also did a spot of upcycling on my mini backpack which I received for Christmas (because yes, receiving and giving second-hand gifts is perfectly acceptable). The leather bag had a small stain where you will now find a cluster of flowers, which was originally a piece of a broken necklace. Clever, huh?
---
What have you been wearing recently? What should I add to my embroidery dress, next? Let me know in the comments!
Lots of Love… Tolly Dolly Posh xx