Some blog posts are too good not to attempt again so as part of my end-of-year content, I'm back with another illustrated round-up of my annual outfits. You can take a gander at my 2016 selection if you're in need of even more sartorial inspiration…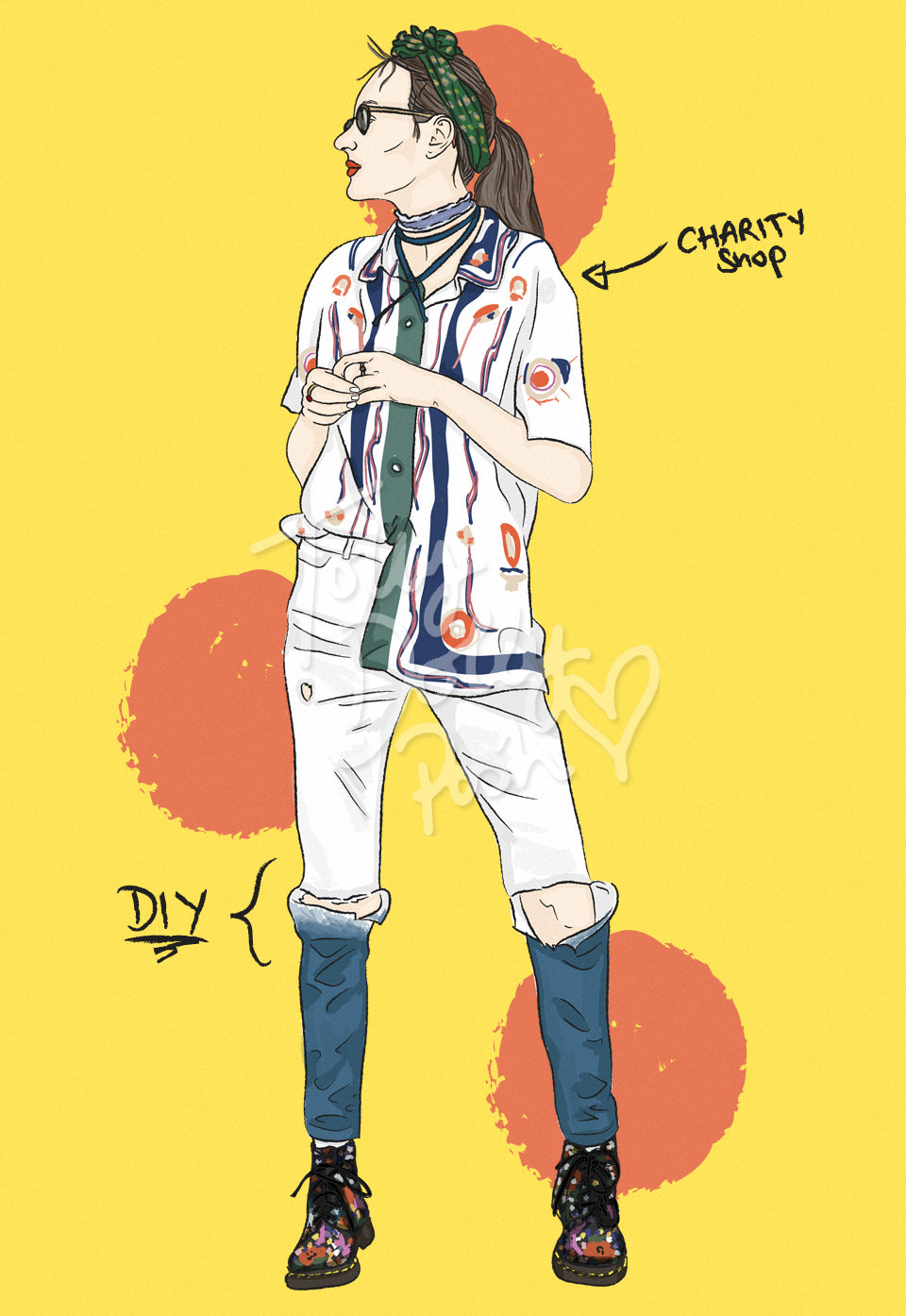 This blouse was most definitely a most-warn item for me during the warmer months; it was perfect with skirts or trousers and made for a great layering piece in the early autumn. However, I wouldn't have worn it as much if it hadn't had been for my Yours Again recycled denim chokers which tied it all together.
The lesson from this outfit? Sometimes the clothes we um-and-ah over can become the clothes we most adore. Although, of course, I am an advocate for my considered shopping choices, sometimes it's nice to take a risk, especially when what you're buying is secondhand.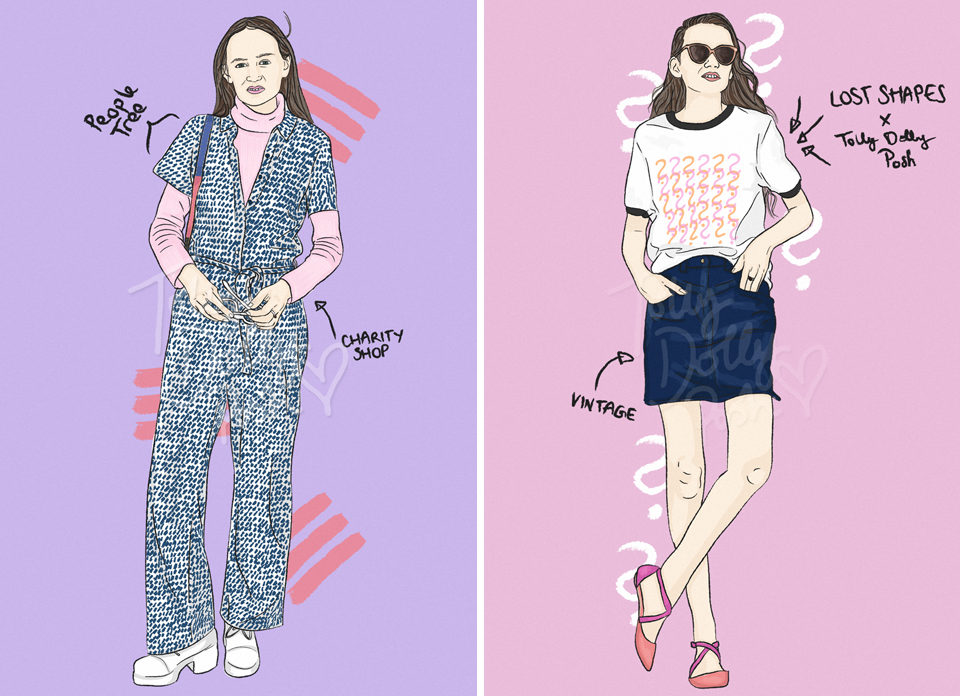 My pink cashmere jumper may now be a beret but that doesn't stop me from looking back on this outfit fondly and appreciating the amount of wear I got out of this People Tree jumpsuit.
I do understand that People Tree's prices aren't accessible to everyone at all times but wearing it made me realise how much of a luxurious investment their pieces are and I had quite a few compliments on it, too!
---
I couldn't look back on this year without highlighting an outfit which included my very own ethical t-shirts, could I? I styled up my Lost Shapes collaborative tees very simply for the lookbook but since wearing them over the course of the past few months, I've managed to discover lots of different ways of doing so…
You can also now pick up a Limited Edition "Keep on Asking" sweatshirt – it might not be around for long so I'd take a look at it now before it's too late!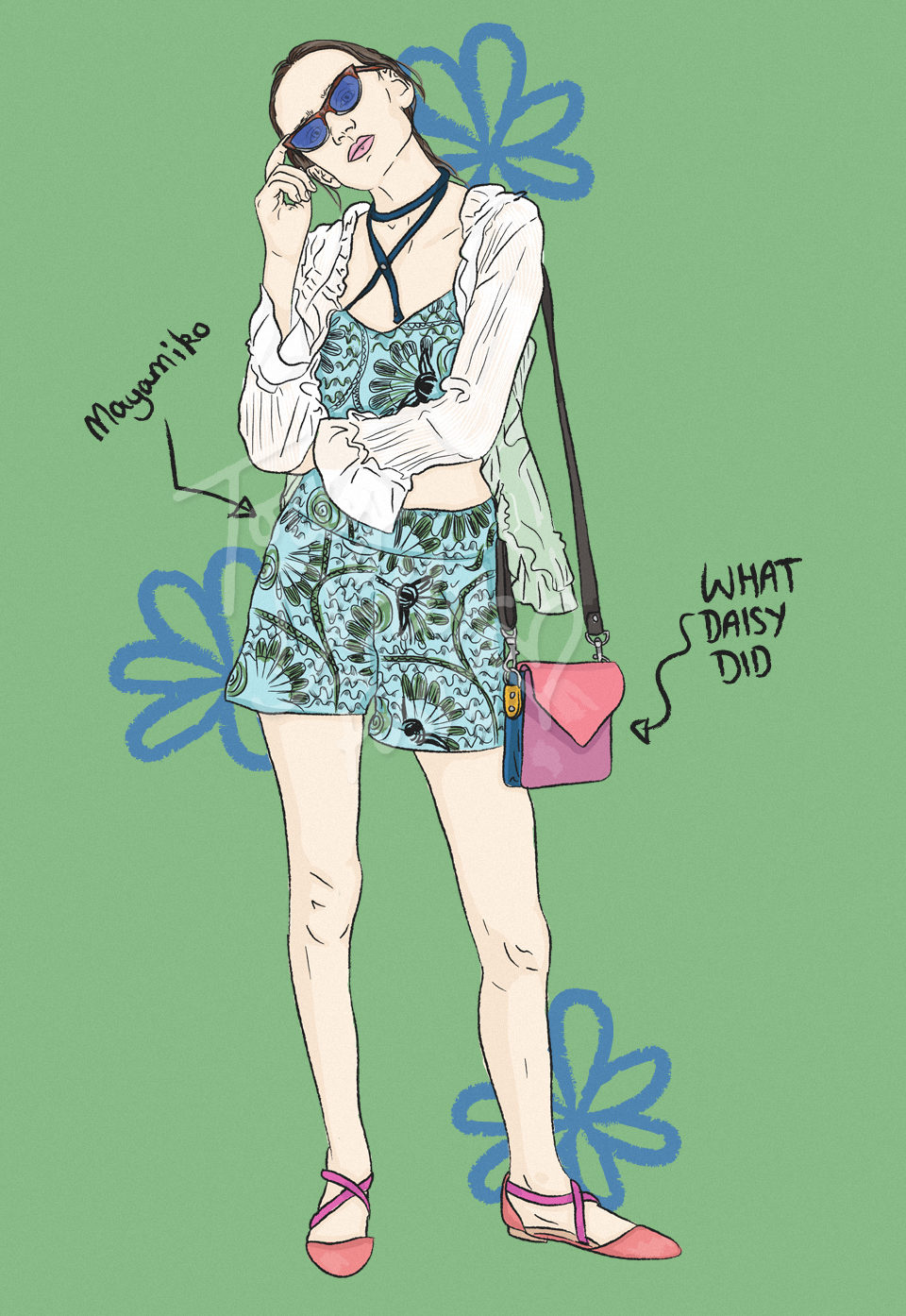 An outfit that you – my readers – seemed to love just as much as me, involved this two-piece from Mayamiko. Sadly, those killer blue lens sunglasses are no more (why did I have to stand on them?) but I'm glad I was able to capture them in all their glory and immortalise them in some way.
Since the hot days have faded, I've worn the crop-top underneath my navy satin suit and am now longing to wear it all over again
---
Which is your favourite? What have you been wearing this year? Let me know in the comments!
Happy holidays… 🎁❄️
Lots of Love… Tolly Dolly Posh xx