It isn't easy to take photos in 40-degree heat (104 for you Fahrenheit users) so when the sun started to set yesterday, with the temperature a few degrees lower, I jumped at the chance to show off my new Mayamiko two-piece which has been pushing me out of my comfort zone…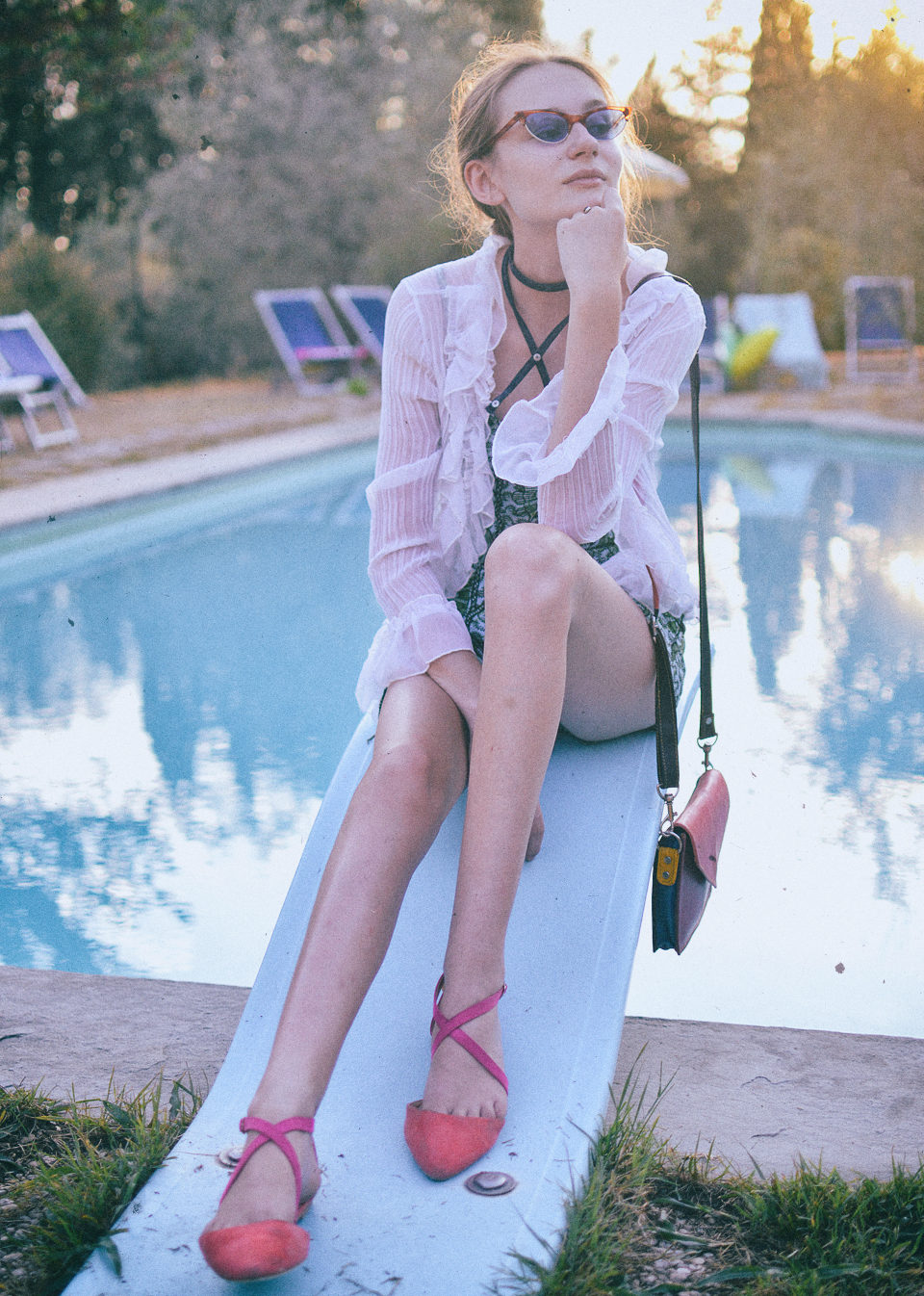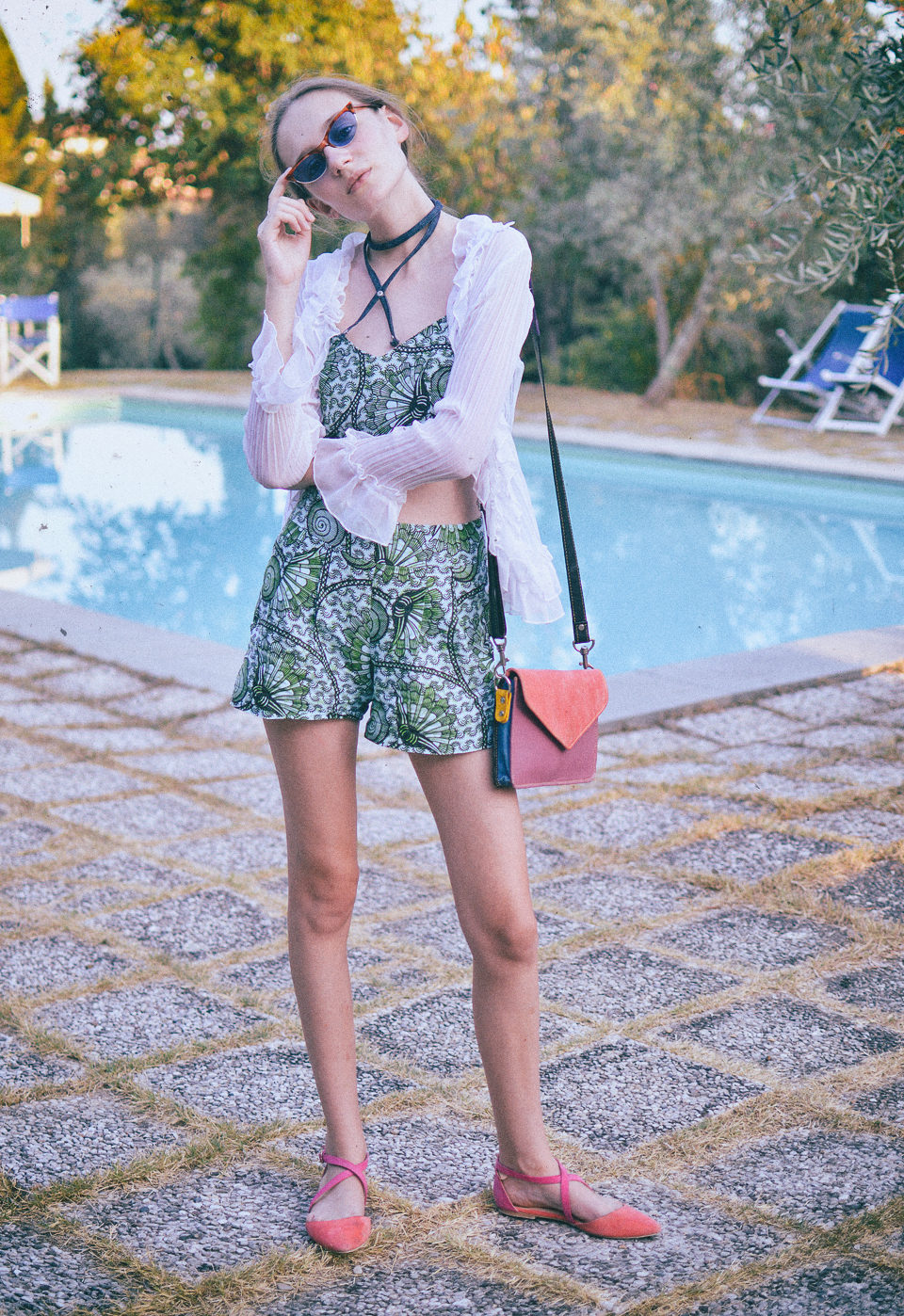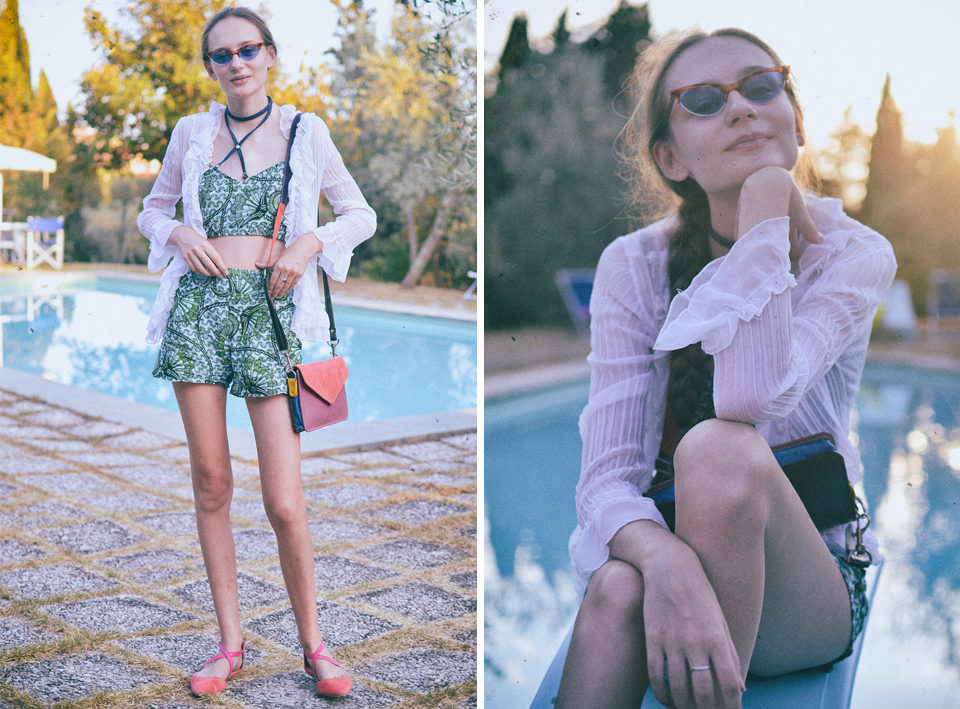 ---
WHAT I WORE: Dandy Garden Bralet £19.00 (Mayamiko)* // Dandy Garden Shorts £30.00 (Mayamiko)* // White Cover-up (Jumble Sale) // Recycled Leather Handbag (What Daisy Did)* // Suede Flats (Accessorize – old) // Recycled Denim Choker (Yours Again)* // Sunglasses (Charity Shop) 
---
I'm the sort of person who likes to push people into the direction of confidence and feeling good about themselves. It's one thing that really crushes me in this time of plastering social media platforms with Snapchat filter covered selfies and tweets about how down we feel but that doesn't mean I find everything easy myself. In fact, rather honestly, I would probably say in the past year I've been the most self-conscious I've ever been in certain areas. I've never been super confident of showing off too much of my skin, mainly because it reveals the boniness my fast metabolism doesn't want to hide. So when two gorgeous pieces from Mayamiko slipped through the post, it's safe to say I was a little afraid of seeing a bralet and a pair of high-waisted shorts in the package. 
The bralet I immediately thought would look great paired on top of a clean white t-shirt, solving my self-conscious dilemma straight away but I decided to try it on without just in case, and somehow, it fit like a glove. The nerves didn't fade when I stepped outside but when I realised I could accessorize and still distract (in my head), in some way, I actually ended up enjoying the outfit, even if I did wear it with trousers at first.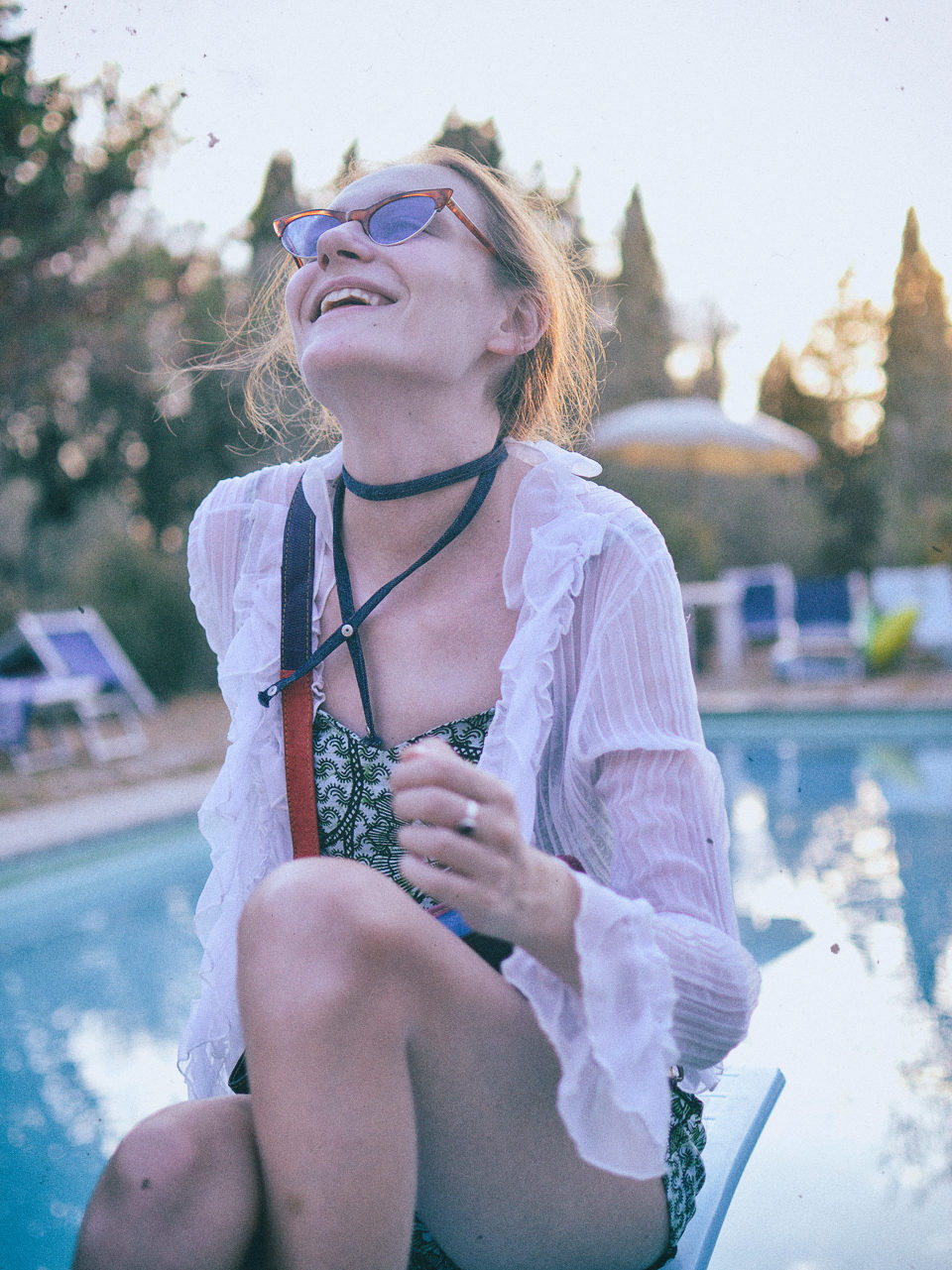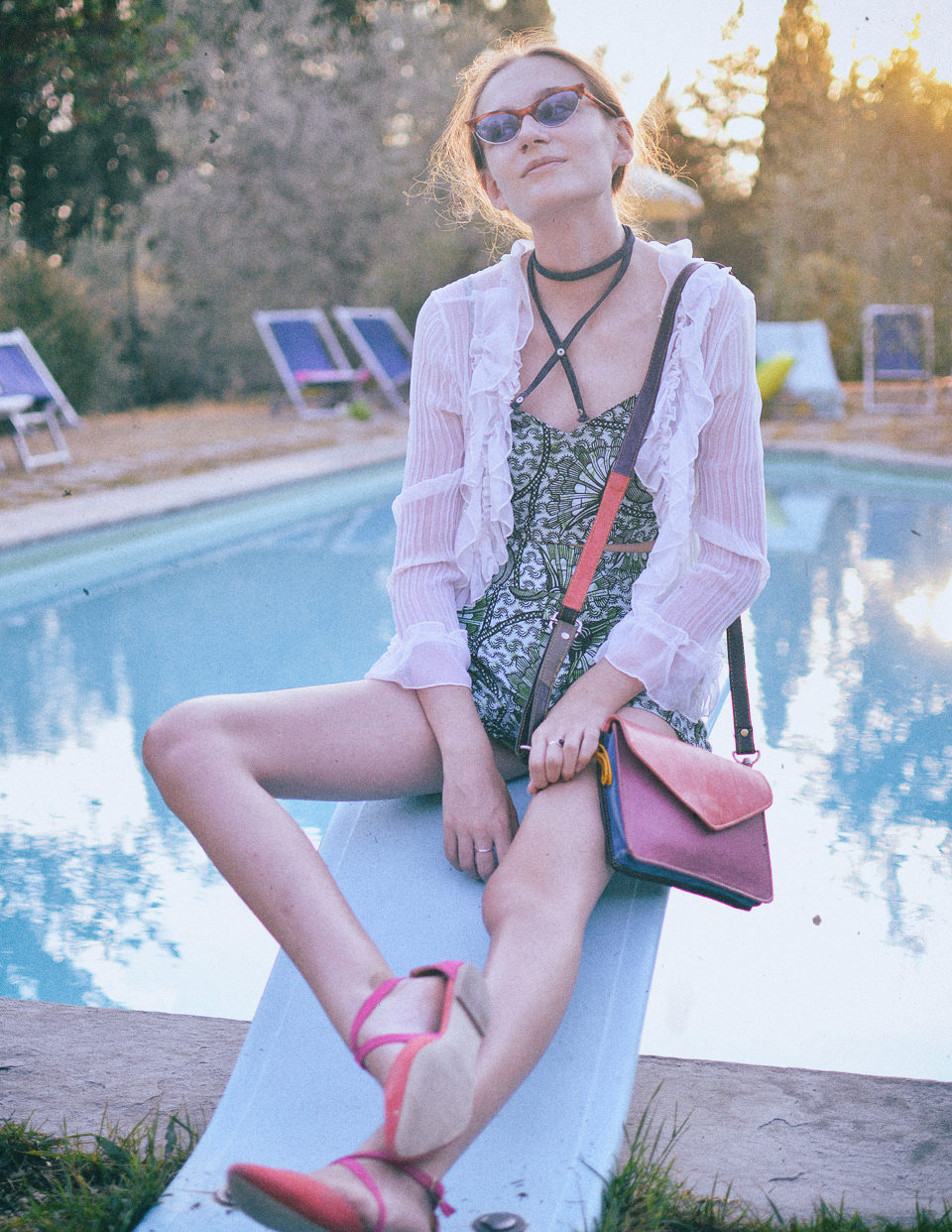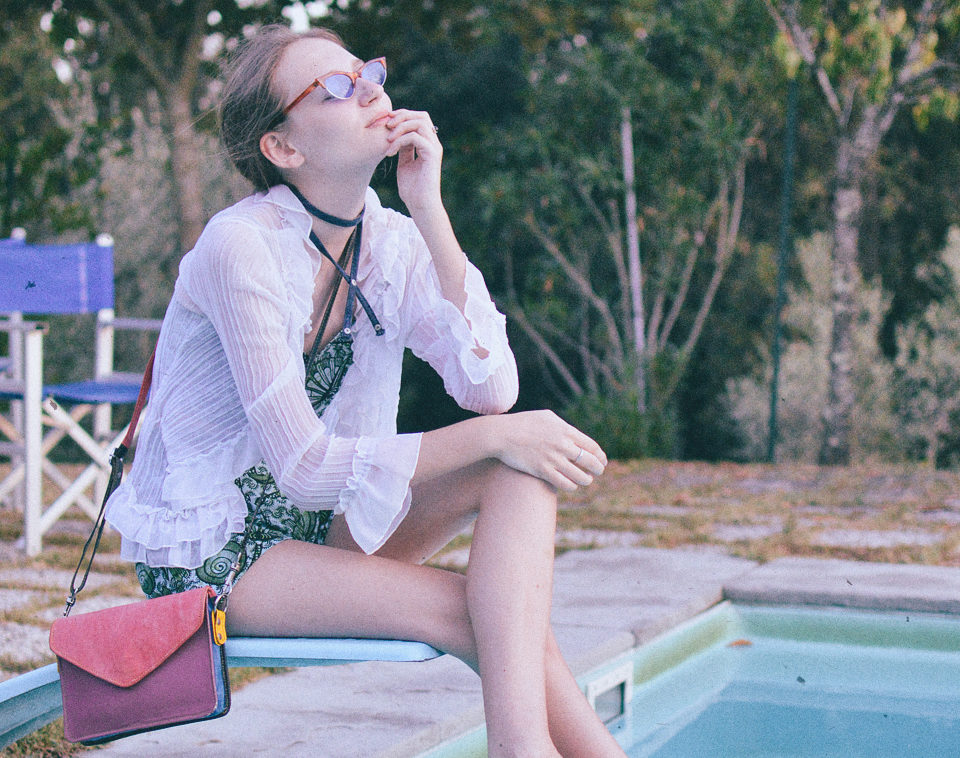 ---

~ WHO MADE MY TWO PIECE? ~
The two-piece was cut by Charity and sewn by Enala, just outside of Lilongwe, the capital of Malawi. Both women graduated from Mayamiko's Trust, to become professional pattern cutters and tailors. You can read more about Mayamiko's charity here. 

---
Not only is it great to break through a barrier causing you to shy away from certain fashionable styles, it's even better when you know exactly where those clothes are coming from. Mayamiko were in my ethical directory before I got my hands on their beautiful clothes, so I can assure you I'm a big fan.
Not only are Mayamiko transparent and open about how they go about their business, they also provide support and opportunities to local communities in Malawi, where their pieces are produced. Each piece is only one of around 10-15 made and fabrics are mostly handmade, meaning there's not one the same due to imperfections which aren't really imperfections at all.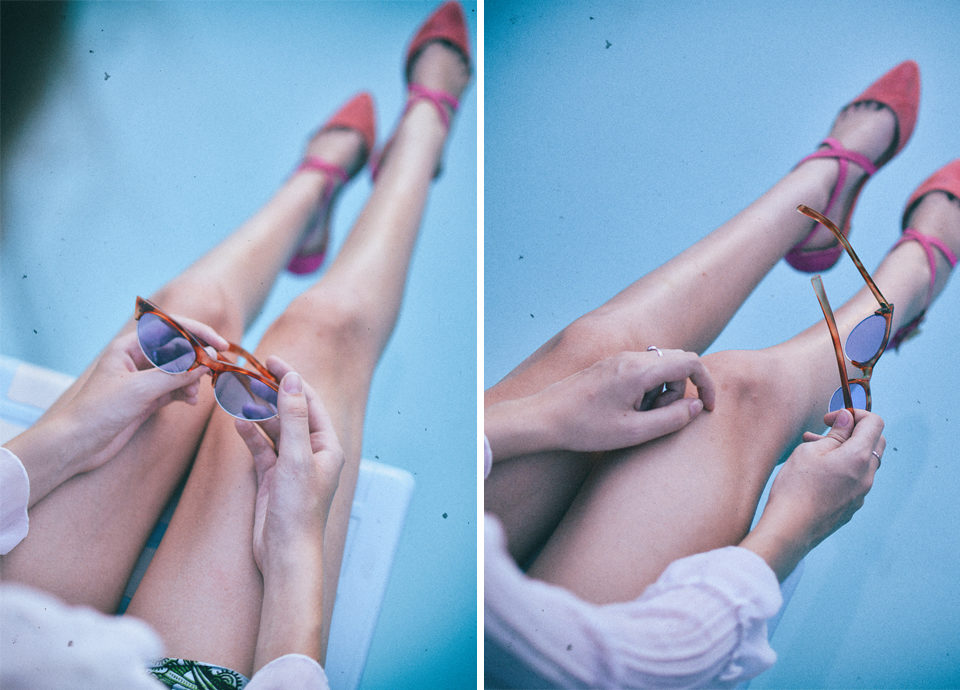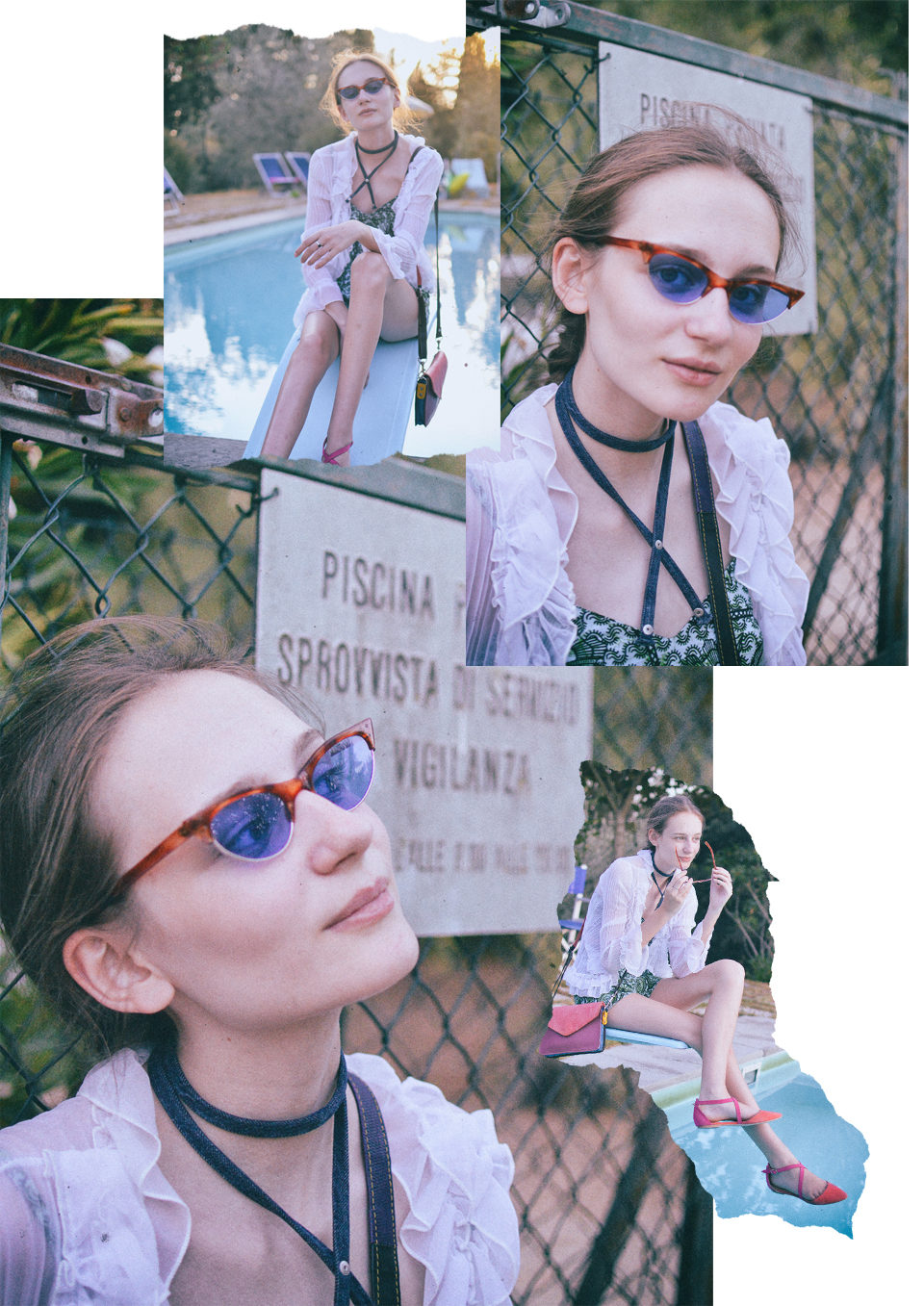 I styled up the two-piece with a white cover-up I bought at a jumble sale last year;  I believe it was originally a night gown of sorts (?!) but I cut the ribbon ties and now adore its frills and sleeves. It also adds texture to what would be a pretty simple outfit without it.
I'm also still carrying around my What Daisy Did bag which matches my old suede flats so perfectly it's quite unbelievable, as well as tying in the lenses of my new killer sunnies with the side panel of blue. For someone who was recently given a pair of Rayban's, you know I love this €4 vintage pair when I haven't stopped wearing them. I'd been looking for a pair which had a slightly more striking shape than my average round ones and I couldn't be happier I found these!
Oh, and my choker is never coming off either. It really helped with those jittery nerves of wearing something new…
---
Do you feel inspired? If so, perhaps you might be interested in nominating Tolly Dolly Posh for an Observer Ethical Award. If you believe my commitment to ethical fashion is award winning, click this link and leave my name, link and a few words in the Young Green Leaders category. 
Lots of Love… Tolly Dolly Posh xx