If there's one thing I've learned in the past few months, it's the fact that life can throw things at you that are totally out of your control, and that with that, there's a big difference between knowing/believing in something and actually experiencing it. Just like there's a big difference between believing in something and actually fighting for it.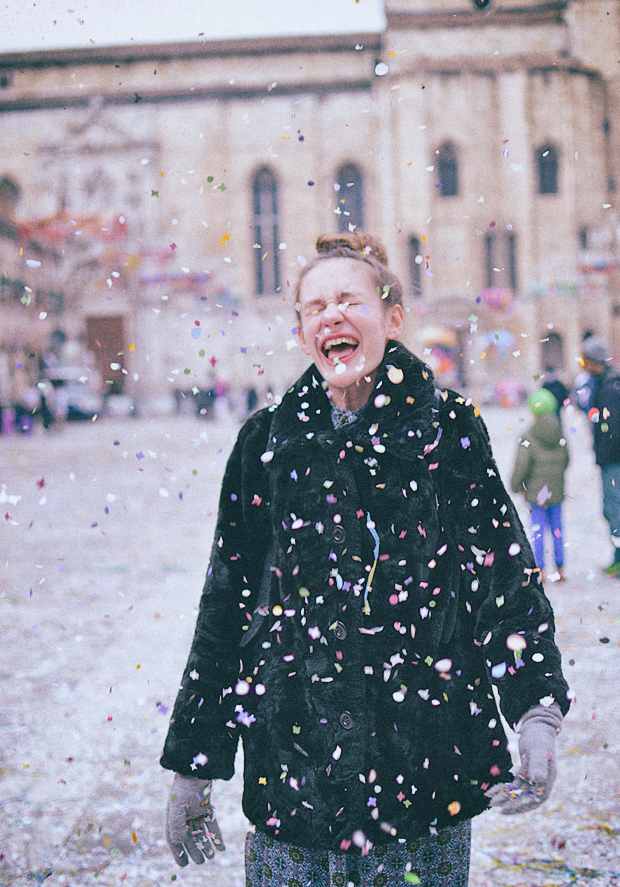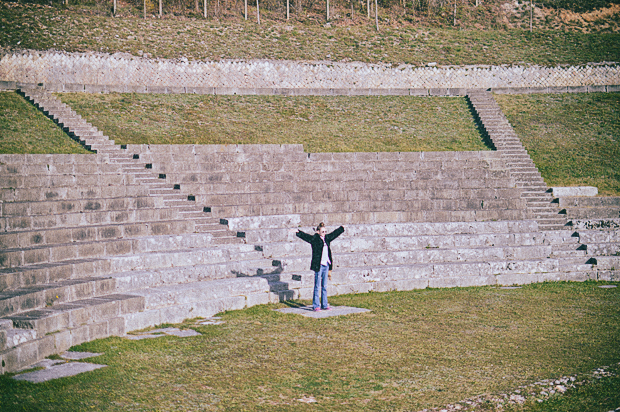 I haven't really had the chance to update anyone other than on Twitter and Facebook and all the other social media platforms that only allow a few words or paragraphs, but unfortunately, the account of my earthquake experience I wrote in August, wasn't my last experience of one. At the end of October, Italy was hit with another three earthquakes within the space of 5 days. It was exactly three months and two days after the first one that I was hiding under a desk again, and another few days after that, I was sleeping in a tent and seeing our Italian home once again turn to ruin.
I know this isn't something for a fashion blog, and has probably bored you to death if you have seen my updates elsewhere, but it genuinely has been a huge and traumatic part of my life recently. Falling into a routine of having to deal with aftershocks and your belongings breaking around you is not something normal to deal with.
But I'm a part believer in taking something out of everything, which means I've decided to take a lesson from all of this. If there are tragic things in life we can't control, then the things we can control should be the things we fight and push on for.
It seems like a bizarre thing to compare it to, and I, of course, know I came out of the situation in a far safer and luckier place, but I now have empathy for those who have been through similar situations, specifically relating to issues which I believe in, like those affected by the Rana Plaza disaster for example. Although I can't really compare the two, there are many accounts which state it felt like an earthquake coming on – all the machines rattling and the building starting to cave in on itself.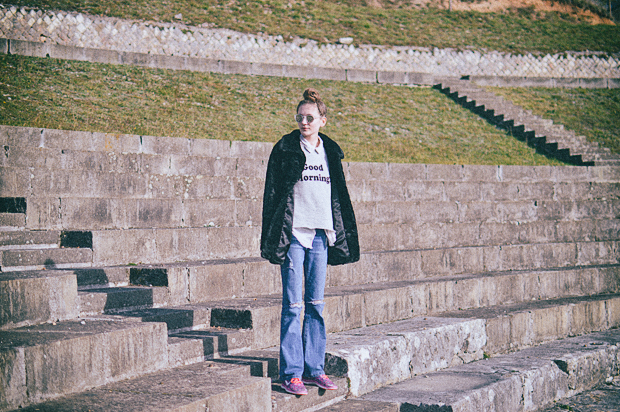 But the harsh reality and the unfortunate truth of that disaster was that it was avoidable. It was somebody's fault that thousands died and were injured. It's nobody's fault that an earthquake happens; it's just the earth being the earth.
We have the power to make change and to use our voice so that avoidable tragedies are just that – avoidable. Factories shouldn't collapse because the managers are being forced to risk it. Factories shouldn't catch on fire because of poor working conditions. Workers shouldn't die because there are no fire exits. Workers shouldn't die because their only source of income is working in a factory that is ready to collapse.
I have the ability to inspire others to try and fight for change, and that's exactly what it should be – a fight. The end goal of every fight is to win, and now I want to fight harder because I know what it's like to feel helpless.
There's nothing you can do when an earthquake strikes other than to drop, cover and hold. But there is so much to be done when it comes to human rights, the environment and equality, especially across an industry which exploits all three (and more). When a factory catches fire, there should be fire exits and extinguishers and there should be people fighting to put out the flames and never let them light up again.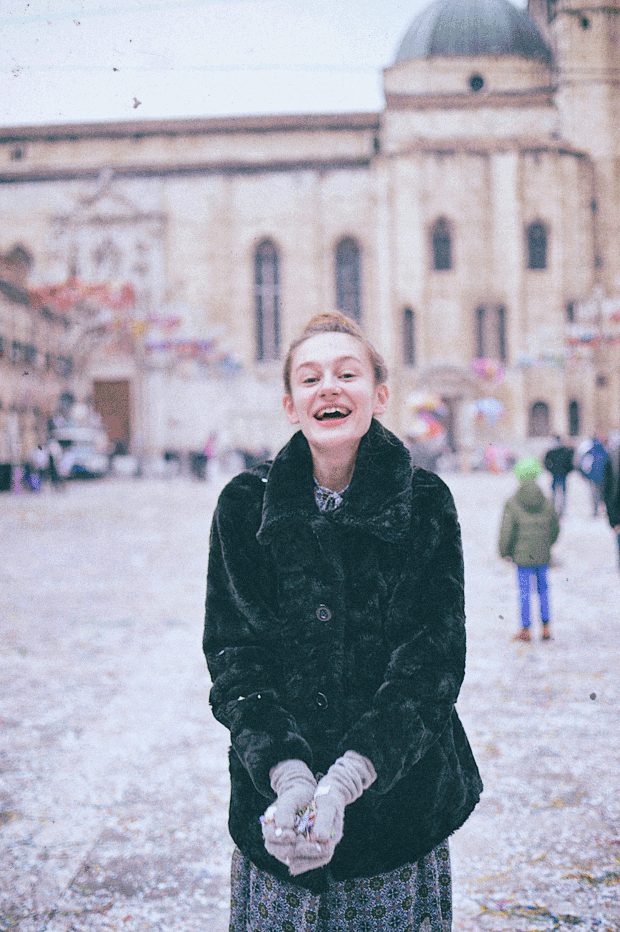 ---
The photos in this blog post were taken in Italy. The confetti photos were taken during the carnival in Ascoli Piceno – one of the local towns which I came to know and love, and which I know is still dealing with the after-effects of the 2016 earthquakes. 
---
There are ways to stop and change the outcome of certain scenarios, even if it takes time and effort. It's worth it. That's one similarity between a natural disaster and something man-made. We can put precautions in place. We can make buildings stronger and we can stop people from going inside of them if the risk is too high, because we know profit isn't worth people's lives.
'We'  is anyone who contributes to the way things are already – the consumers who buy from these exploitive brands and send out the signal that they're doing a good job; the buyers in charge of sourcing factories; the designers and teams that decide on the high numbers of collections per year; the managers of the factories being exploited by the teams providing those high numbers.
But mainly, it's us, the consumers and believers which need to start building the momentum.
We need to start moving and show those in charge that we will cause a huge wave of power if they don't start getting prepared. We can start building up the pressure (just like in an earthquake) so that they have no choice but to let things release and start making the change to deal with all the changes. There is so much they (the brands, the manufacturers, the governments in charge of laws and legislations) could be doing, so we need to show them that there is actually a rhyme and a reason to making it happen.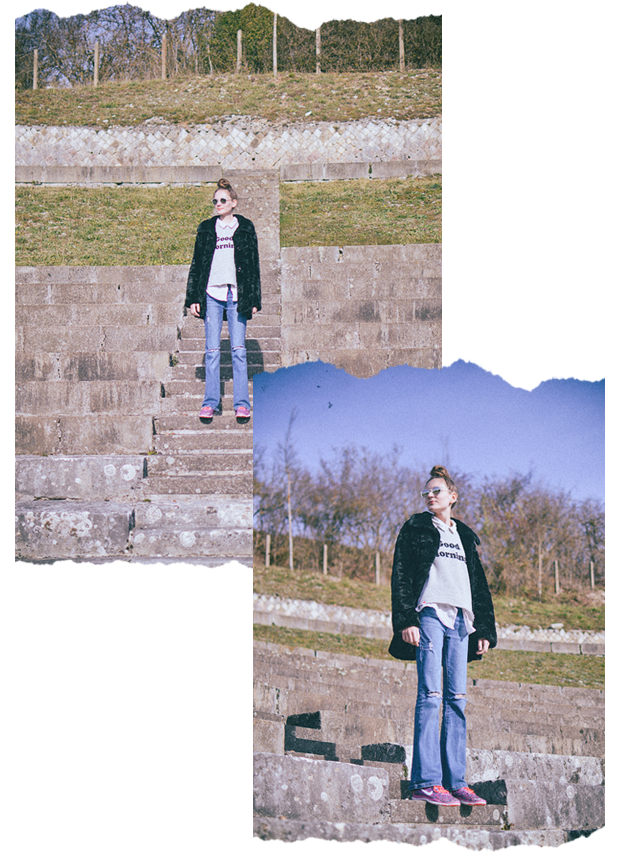 This is also a good time for me to touch on politics and the current situation with the President-Elect in the US. It might not have been the decision that a lot of us/you, in America, wanted, but it's what we have. That doesn't mean to say it has to stay that way, though, or that we have to settle for it. We should take the same attitude for issues we believe in, across the board. Stand up, voice your opinions and your concerns – fight… (without violence and causing damage that is.)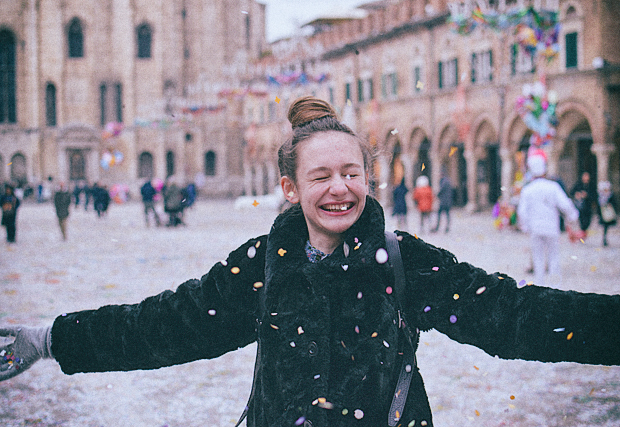 I can't say exactly how I'm going to up the ante in my personal fighting because as I have mentioned several times throughout this post, the past few months have been quite stressful and I haven't quite got my blogging/activist/ethical advocate head straight, but I know that for sure I won't let something natural and uncontrollable get in my way. It's a bit like what I said about influencers using their voices – if you have the ability to make a change, try your very best to actually make it happen.
Don't just sit and stay still unless you physically can't. Don't leave it to 'everyone else' because there are helpless people out there who need you to be their help.
---
For those of you somewhat interested, I can update you all by saying that I am now on my way to (or by the time you read this, already am in) Sardinia. It's a less earthquake-prone Italian island, where I'll be spending a few months to get back on my feet and experience yet another culture. The past few weeks have been ones of uncertainty, but hopefully, this time will resolve that. 2016 hasn't been perfect for the most of us, but we still have a bit of time to try again. Who's with me?
Lots of Love… Tolly Dolly Posh xx