Unfortunately LFW fell at a bit of an odd time for me to do London Fashion Blog Week this season, which is why this post has absolutely no reason to the great fashion month that has already kicked off. This post is a little lifestyle-y but with a small outfit thrown in too. My family and I traveled to Rome for a nights stay in an AirBnB (our first ever experience), so that my brother could go off and see Ronaldo do his thing against A.S Roma ⚽ and so I could go and take a look at some of those great Michelangelo paintings. So here are some pictures from the two days we were there…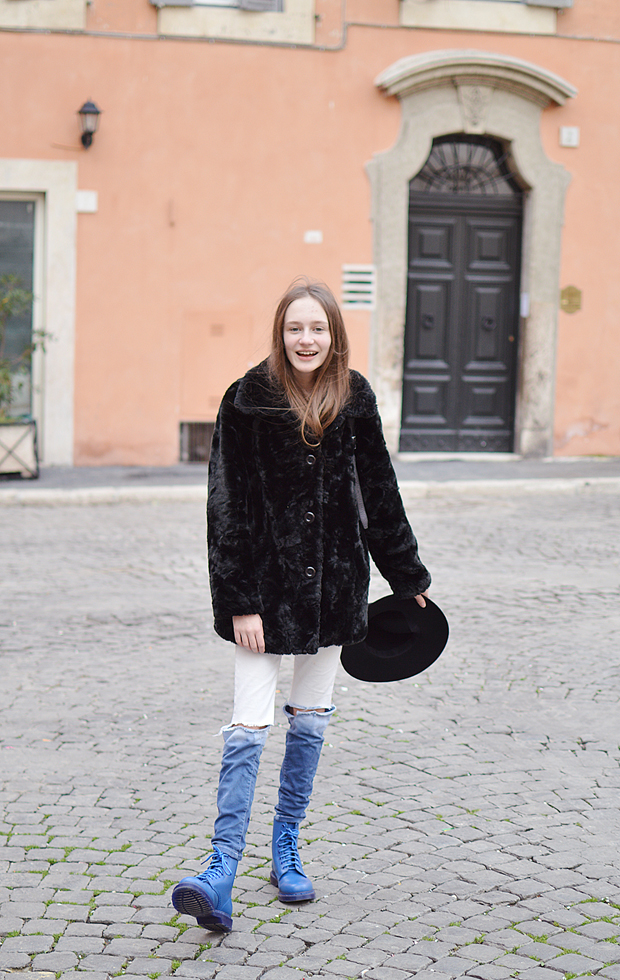 ---
WHAT I WORE: Black Faux Fur Coat (Jumble Sale) // ASOS Dip Dye Jeans (DIY) // Blue Mono Pascal Boots (Dr Martens) // Floppy Hat (ASOS)
---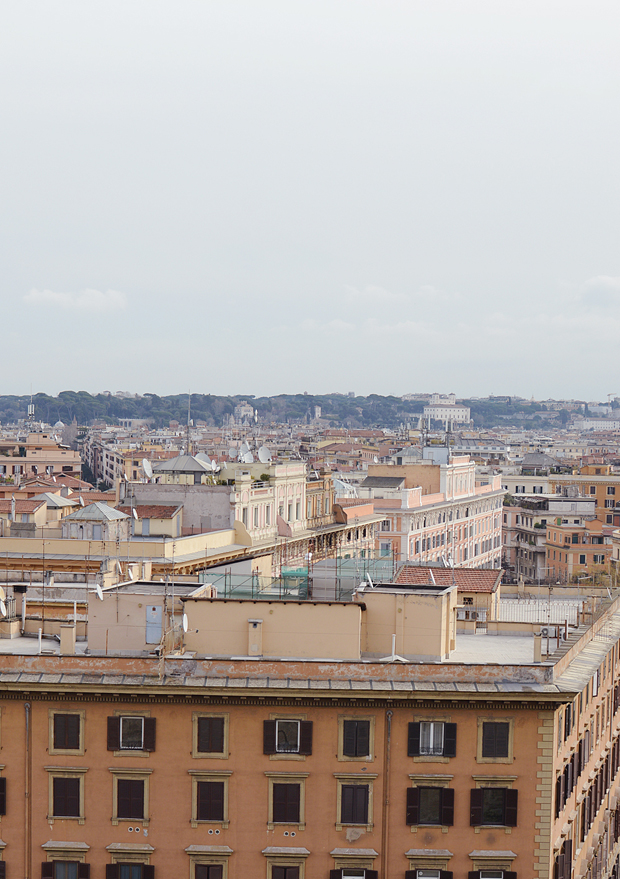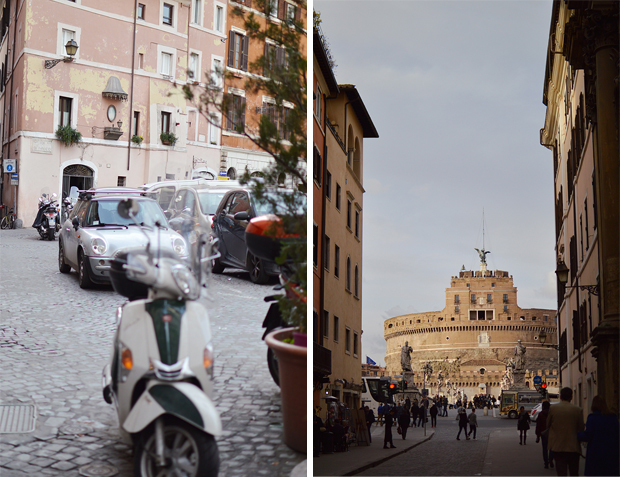 I've actually been to Rome a few times before but I couldn't really remember that much of it, so it was nice to really soak it all up. I especially loved the architecture, and how colourful it all was. Italians seem to love their painted houses and Rome was full of colourful buildings, especially in gorgeous muted pink tones… perfect for outfit snaps as you can see from above!
We were actually lucky enough to take a trip to the Vatican museum which takes you through the Vatican all the way into the Sistine Chapel. It was a really cool experience but definitely don't go unprepared without a good pair of shoes… it's a long walk! Some of the art work really is quite incredible and you're lucky enough to be able to take photos which is quite rare (although not in the Chapel… they made that very clear).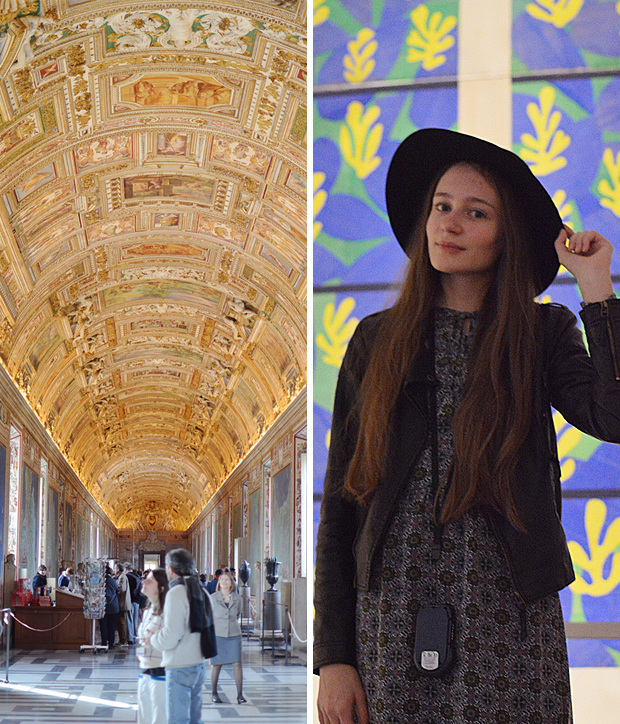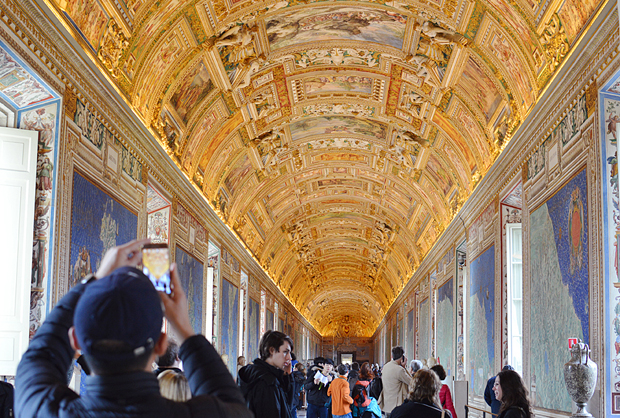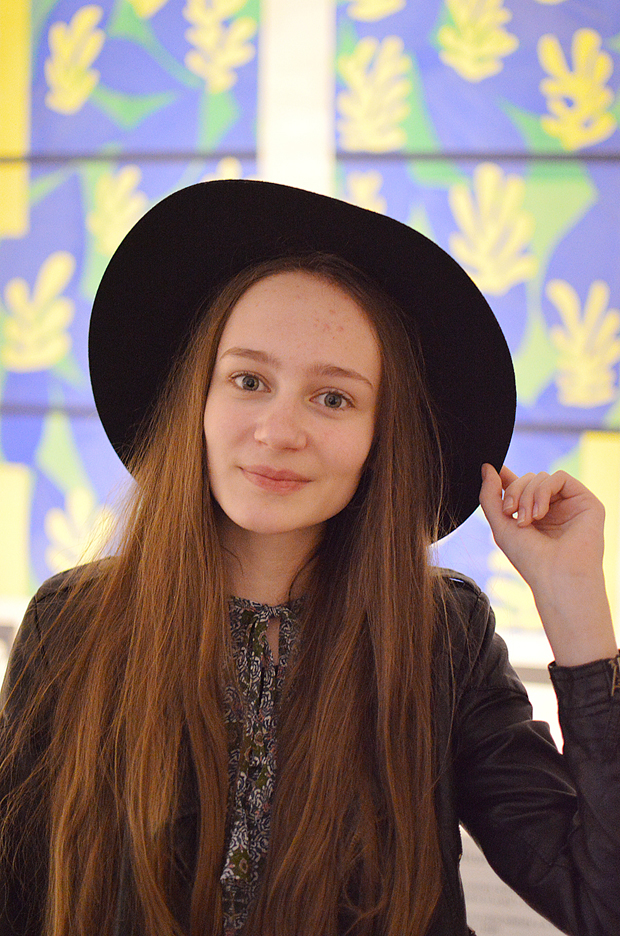 ---
WHAT I WORE: Black Faux Leather Biker Jacket (ARK)* // Geometric Maxi Dress (ASOS) // Floppy Hat (ASOS)
---
The paintings really are quite incredible, mainly because they're all in such good condition. The Last Judgement really is quite spectacular… it's huge and you don't really get enough time to take it all in due to the fact that you're crammed into the chapel with hundreds of other people (they really need to only let in a certain amount of people at one time). I'd recommend it though! The whole tour was definitely worth it, even if you're not necessarily that interested in ART… to be able to say you've been around the Vatican is quite a statement.
There was also a Matisse exhibition showing which was exciting for me as I'm a big fan of his work…. a picture in front was of course obligatory. Excuse the messy hair… long days with long hair = frizz and mess… a hat is an essential item! There was also a collection of lots of different artists including Salvador Dalí, but sadly most people were just walking on past. Stop and appreciate it, people!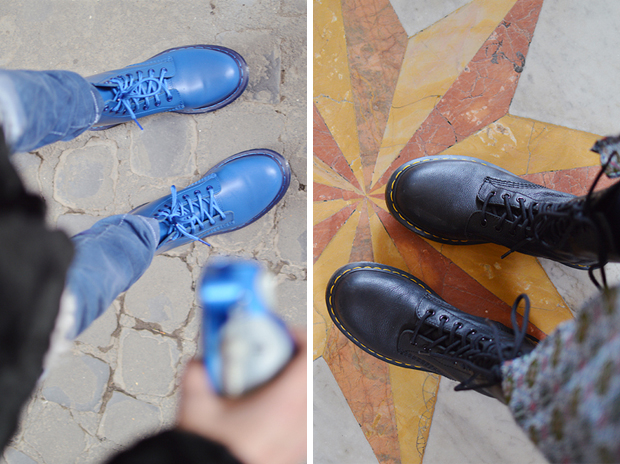 ---
DR MARTENS: Blue Mono Pascal Boots (Dr Martens) // Black Virginia Leather 1B99 Boots (Mastershoe-MyShu)*
---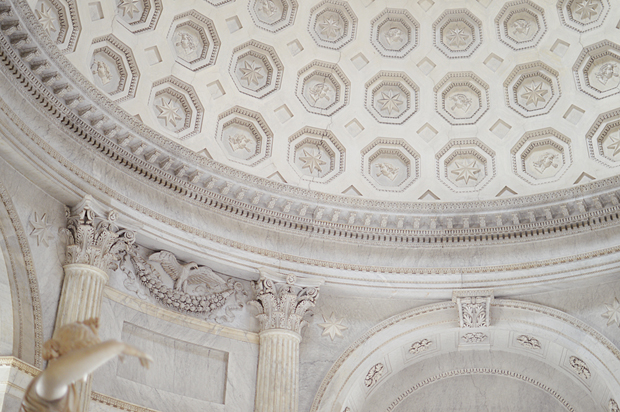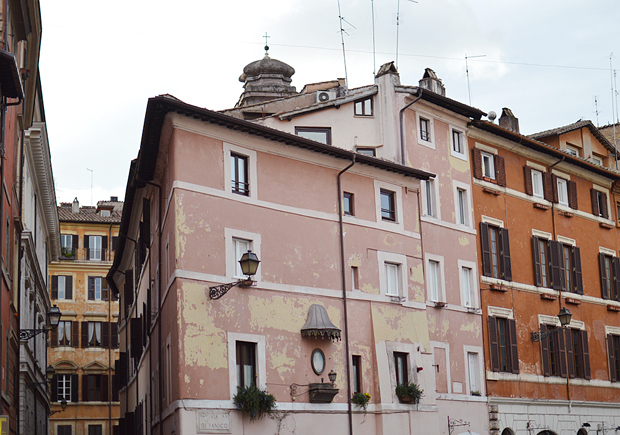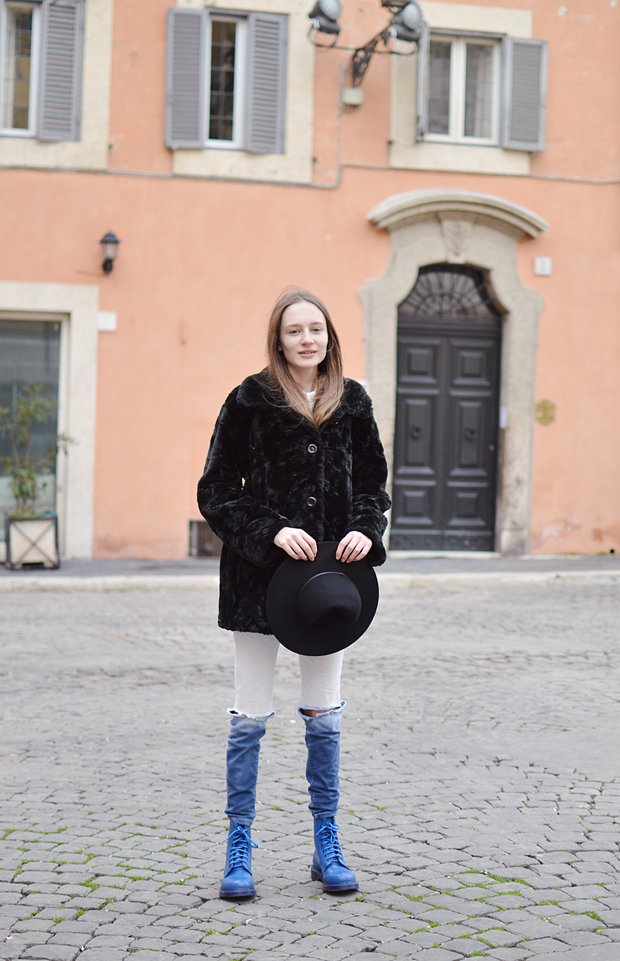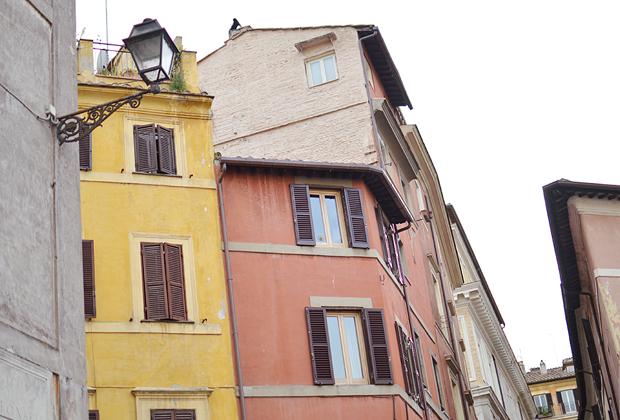 ---

LOCATION: Via dei Coronari, Rome, IT 🇮🇹
---
So I'll talk a little about my outfit… I accidentally wore a combination that gives the illusion of blue knee high boots. Oops. It didn't look so bad in real life, but in photos you could most definitely mistake my trousers for boots!
Talking of boots… I officially have four pairs of Dr Martens thanks to winning the Facebook page give-away they run every week. Definitely worth the two minutes of filling it out because now I have another pair in my collection!
---
Have you been to Rome? Where did you visit? Let's chat in the comments!
Lots of Love… Tolly Dolly Posh xx