I'm so sorry to those of you who have been missing my Scrap Social series, I really do apologise for the delay! I was meant to have put an update up a while ago but time flew by… eek! Today I have a round-up of what I use to make my scrapbook pages (sorry if you were expecting a full page-by-page review!). I've almost finished up my book so I'll make sure to note it down as a near future post… I promise! Anyway, here are some of my scrapbook essentials which everyone and anyone should have if they want to start their only little book of scribbles and inspiration…
~ THE BOOK ~
Literally. Any notebook will do! My notebook is a really random one I picked up from a shopping mall in France and cost me about 1 euro. It's lined, but I don't mind because I actually really like the way the lines look, sometimes I even incorporate the lines into what I'm doing with everything else. It has that sort of homemade, more scrappy vibe to it, in my opinion. You could go all fancy and get a great big huge (uhum, A4) size one if you like, but A5 is cool too.
~ THE BASICS ~
It may seem silly and pointless to mention these two simple items, but they are absolutely necessary to be able to do any form of scrapbook. Any pair of scissors will do (if you're headed to IKEA, they do sets of 3 different sizes I believe) and any stick of glue will do too! You may also like to get fabric glue or other more high duty glues to stick down things like sequins, feathers and anything else like that. Simple but vital!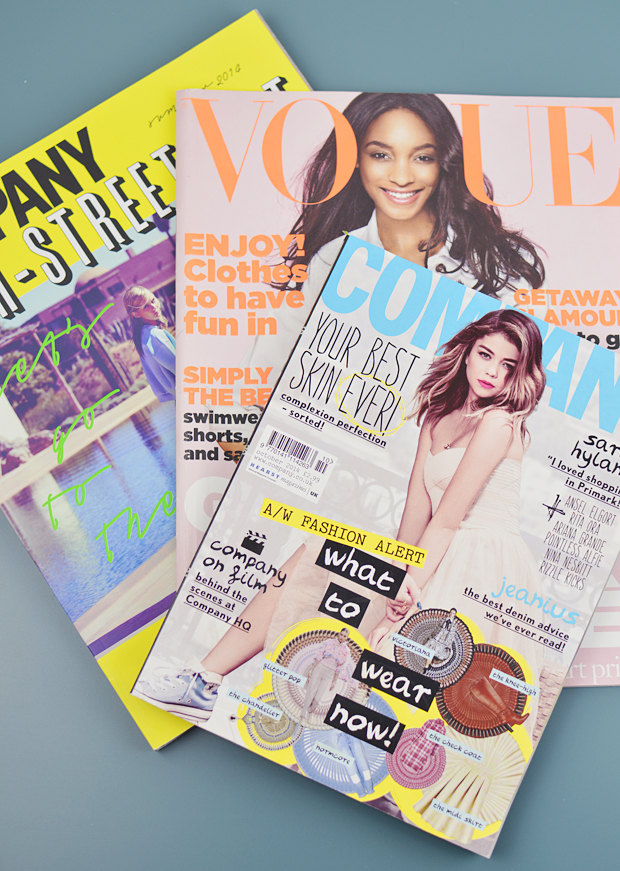 ~ THE SOURCE ~
No, not the ketchup of the scrapbook world… the source. The items and places where you get all your pictures and content from. Depending on what style of scrapbook you are doing, depends on where you should look. If it's a travel scrapbook then you might want to use your own images and things like tickets, but it really does vary from person to person. My scrapbook is an art inspiration/fashion design bible, full of things that catch my eye and inspire me. So I turn to magazines, postcards and Tumblr for all of my content. My Company magazine collection is running on empty (almost) so my other favourites which are still available to buy are Vogue & Glamour.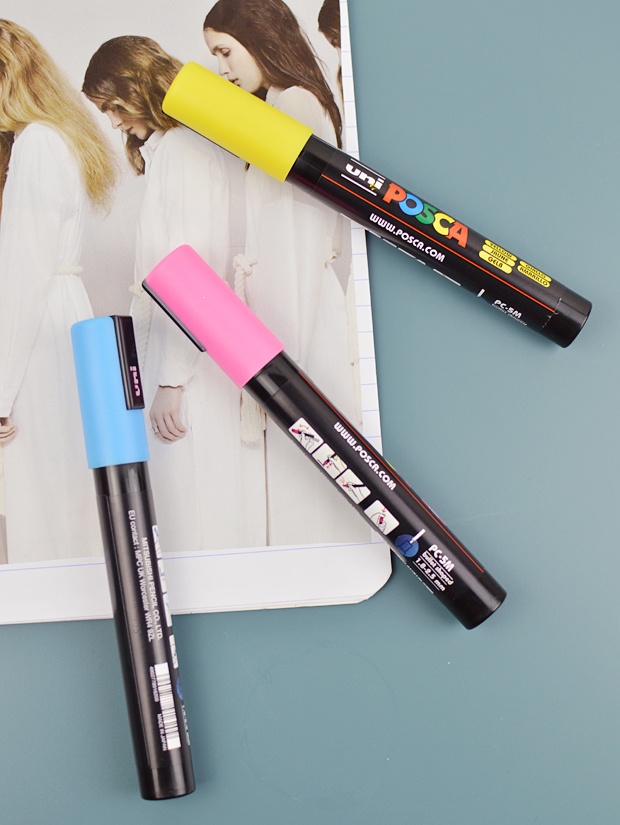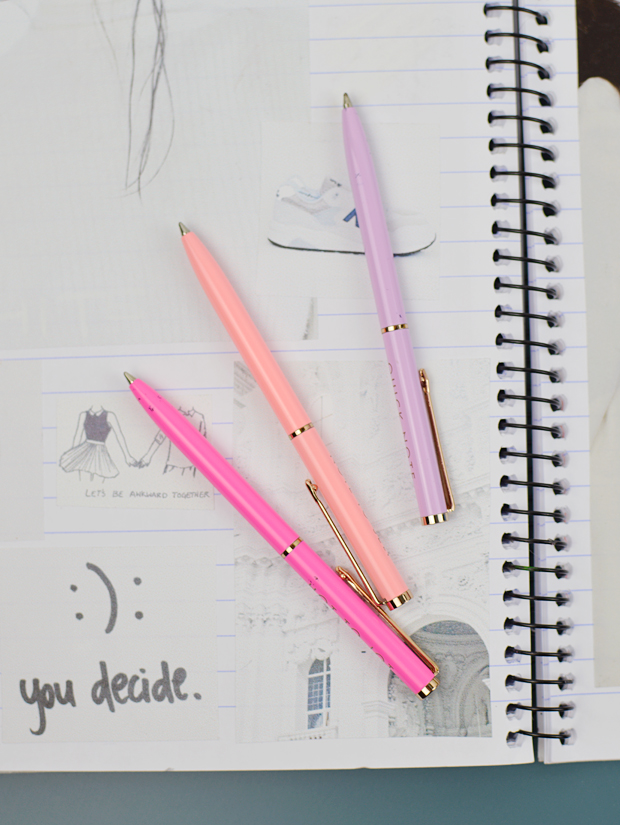 I'm a big fan of using pens and pencils as a decoration to each page. My favourite method is using biro pen to add scribbles and random details to photographs and writing words that match the mood of what I'm portraying. I recently added these 3 super cute mini pens to my collection (they're Ted Baker, pretty snazzy if I do say so myself) and I love them. They're a tiny size so they fit just in the spine of my scrapbook and I can have 1 or 2 on the side for my blogging notebooks too.
I also recently added my other 'decorator pens' to my stationery collection and I'm obsessed! These are POSCA pens (from Fat Buddha) and they're pretty darn awesome. They're sort of like paint in pen form, brilliantly opaque and they leave no streak marks behind. I'm converted and I would totally recommend!
---
Make sure to let me know what your scrapbook essentials are in the comments, I'd love to know! Speak to you very soon…
Lots of Love… Tolly Dolly Posh xx