Over the Christmas period, I came up with a new series idea for this little ol' blog, and I'm thinking you're going to love it! It involves your favourite kind of post (aka. outfit/My Style), but first I need your help. Read on to see what I'm talking about…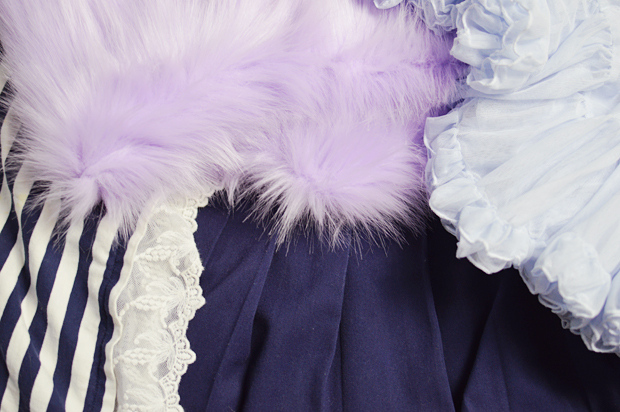 The idea is, that I will take 1 item of clothing, (whether it be a top, skirt or even a faux fur gilet), and style it over the course of 8 months to go along with the seasons. I thought it would be a really cool idea not only to help you guys gain some style inspiration, but also for me to remember to shop my wardrobe from time to time and work out new and exciting ways to dress up. The schedule will work like this…
---
WINTER: January & February // SPRING: April & May // SUMMER: July & August // AUTUMN: October & November
---
So in all of the listed months, there will be an outfit styling the set item of clothing. What d'ya think? Are you game? This is the part where I need your help. I need YOU to vote for the item of clothing. Now, you haven't got long to do this because I need to get the first installment up, so if you want to be part of this whole series, you'll have to get your vote in super quick! All you have to do is scroll down and look at each item, think about which you would like me to style, (whether it be for inspiration or just for pretty pictures), and vote for the item of your choosing, using the button below it. The most voted for item will be styled 8 times… Simples!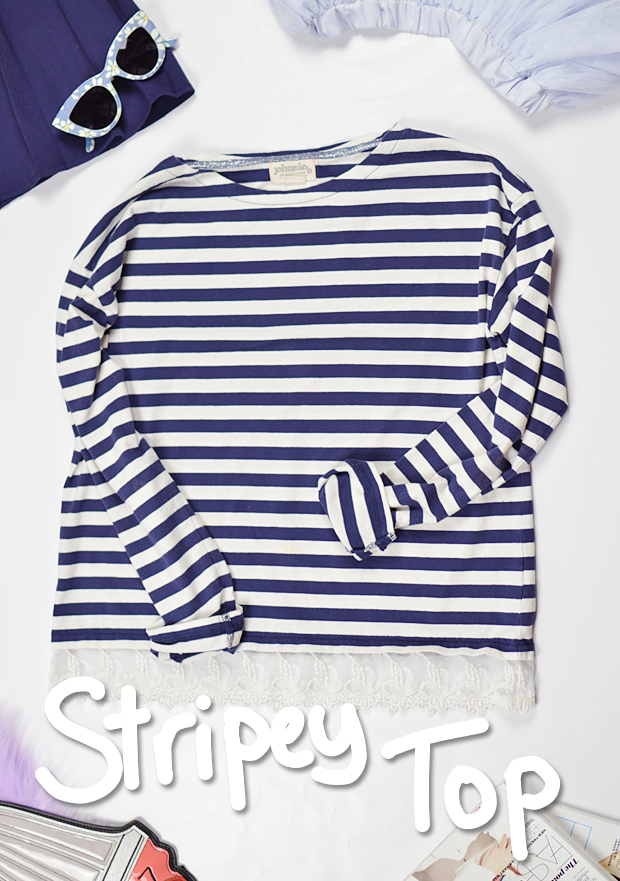 ---
---
A super simple piece which is super versatile and works well in lots of different styles. A safe option, but do you need some inspiration? Vote for it if you're on a bit of a stripey top low. I love them, so I wouldn't mind too much! It's from Johnnie B at Boden*… but seeing as I own a couple of different ones, you may see slightly different ones throughout the series.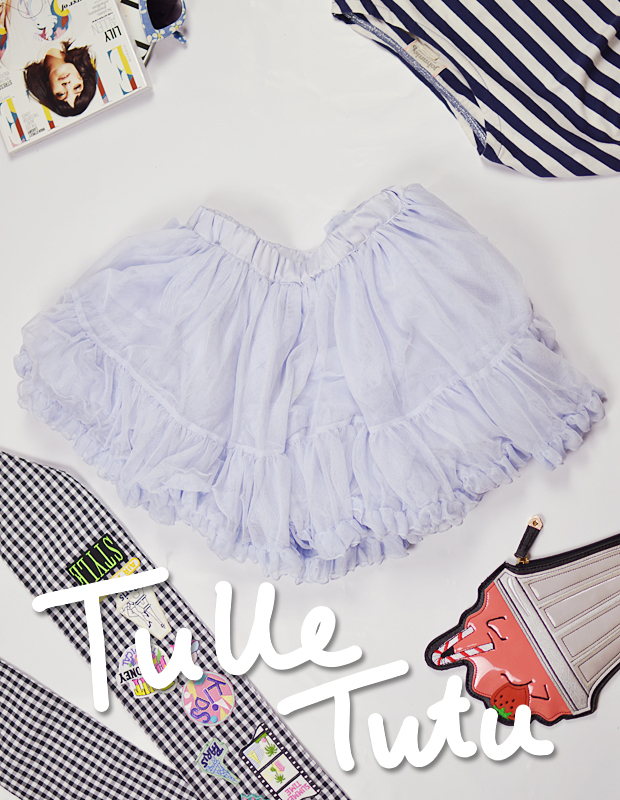 ---
---
A skirt with something special! I've styled this before and it's pretty darn cool. If you like pastels than I'd vote for this. Step out of your comfort zone and try something new, yeah? It's from Marks & Spencer.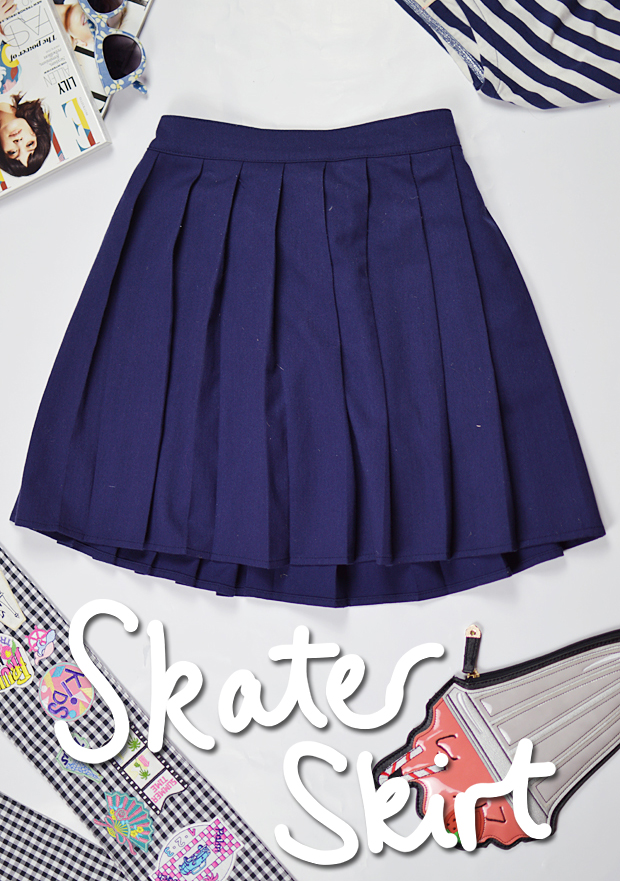 ---
---
Another basic item but can be worked into so many different styles and vibes. I love this for grunge filled outfits. Perfect for the summer season… get voting! It's from H&M.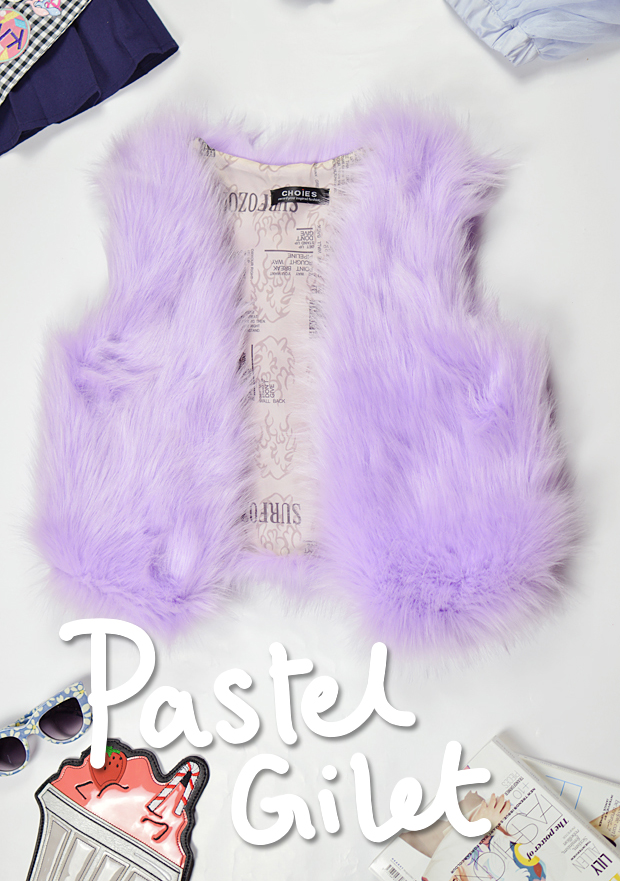 ---
---
A new addition to my wardrobe, so styling this up would be perfect for me! Love how fluffy and soft it is too… IT'S SO FLUFFY! If you like Despicable Me, vote in… I have minion socks to match! It's from Choies.
So that's it! Get voting! If you want to be the first to find out which item has been voted the most, then give me a follow on Twitter. The first Changing With The Seasons post will be up towards the end of the month! Exciting… speak soon!
(Although there is a PR sample within this post, the idea was totally original and I was not asked to include it. Read my full PR disclaimer here.)
Lots of Love… Tolly Dolly Posh xx