Well hello there my friend! I'm back with another outfit! Excuse the different editing of these images (if you can tell…) but I'm deciding on what works best for me so you might see different styles in the next few My Style posts. Speaking of different styles… this outfit is quite a different style for me! It's quite a transitional one… not much colour, but I like it nonetheless and I hope you do too! 🙂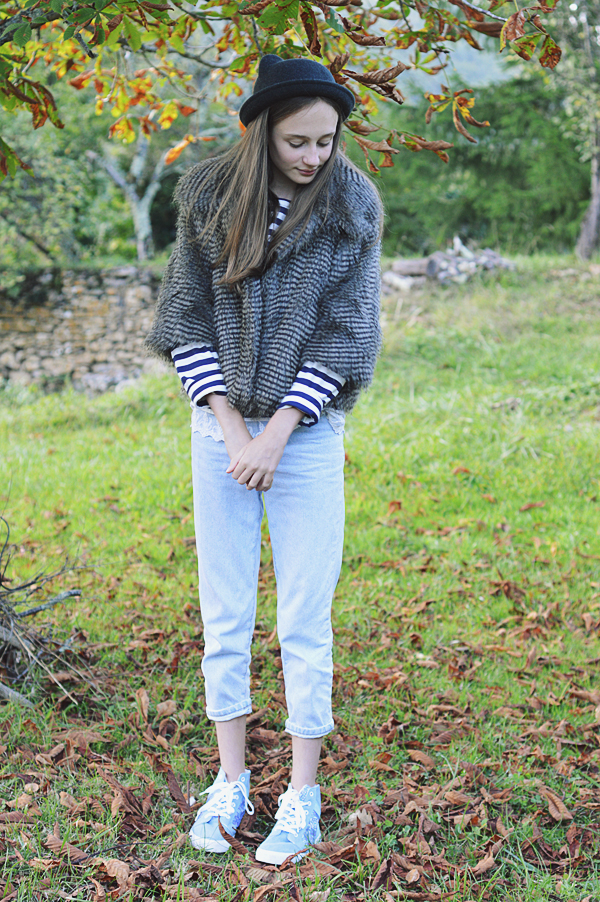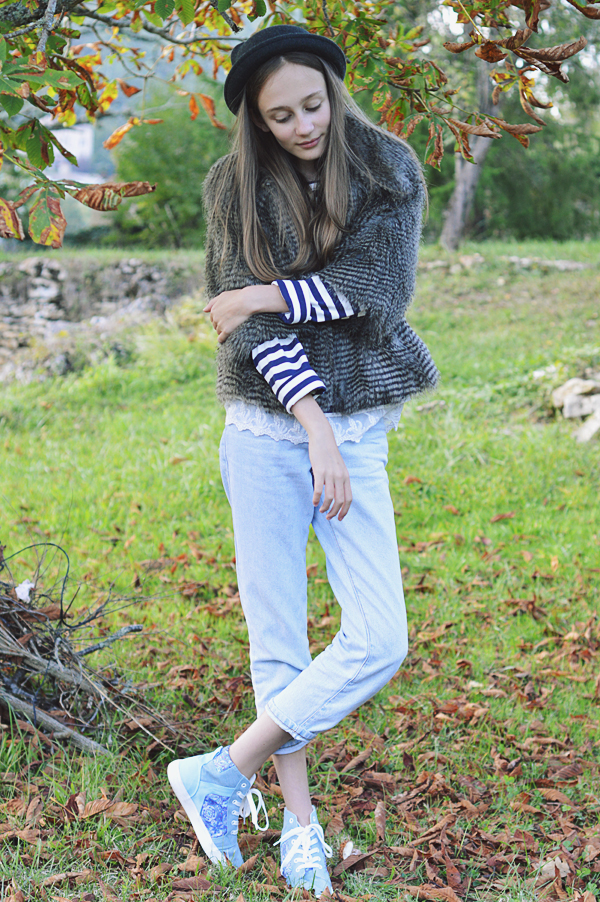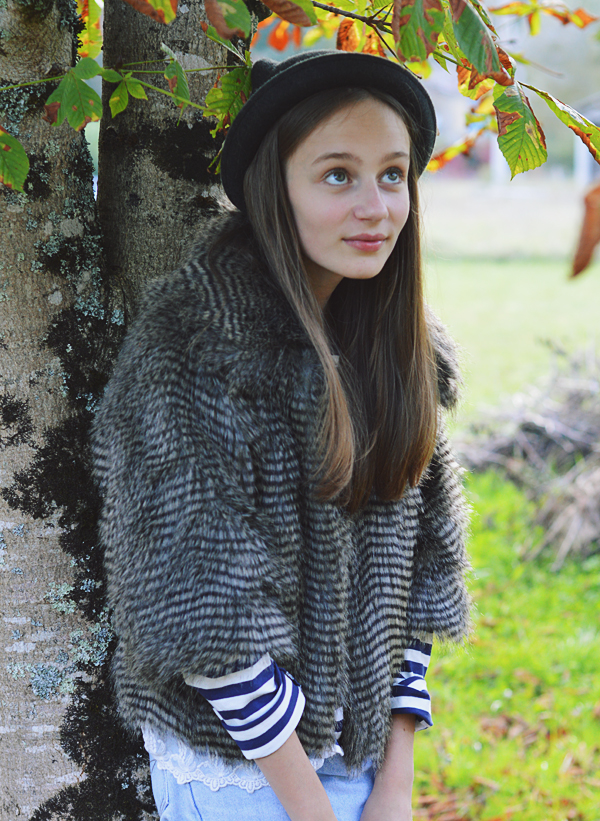 What I Wore: Fluffy Faux Feather Jacket (Matalan), Lace Hem Breton Top (Johnnie B – Sold Out)*, Mom Jeans (Jumble Sale), Cat Ear Bowler Hat (Claire's)* & Blue Folk Print Hi-Tops £15.99 (New Look)*
I told you it was a slightly different outfit than usual! Where the heck has the colour gone?! I think sometimes it is refreshing to change it up though, especially since I basically wear colour 9 til' 5. Claire's sent me this adorable cat ear bowler hat (which I believe is from the new Katy Perry collection), and I new straight away I had to whack out my old Matalan jacket… which wasn't quite as 'cropped' when I first got it… if you know what I mean 😉 It was also another reason to brave wearing black/grey with navy… it worked out alright in the end!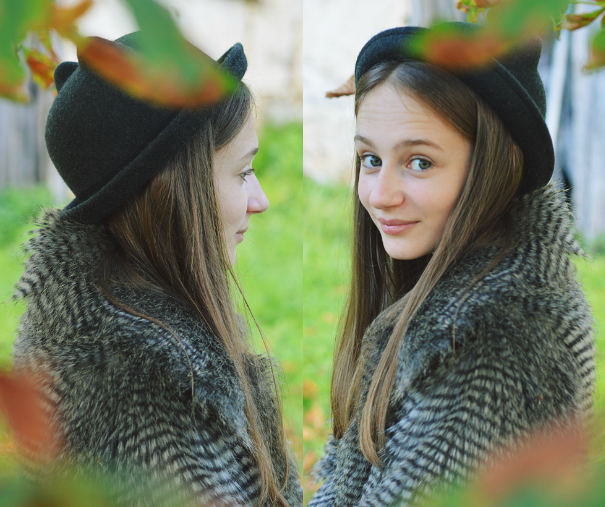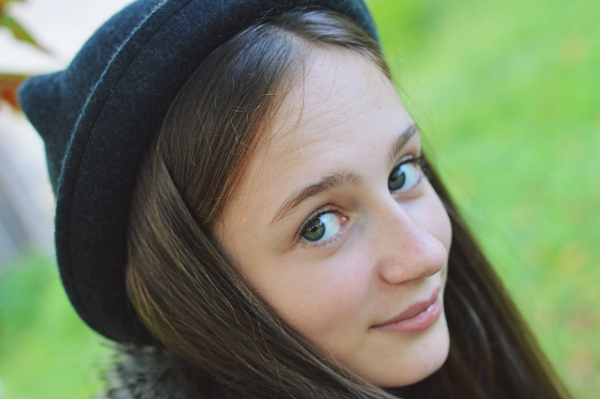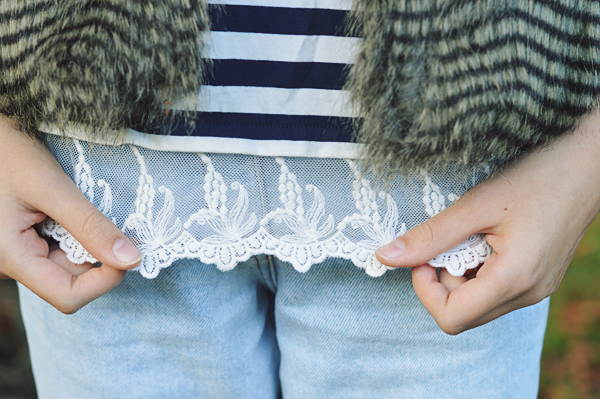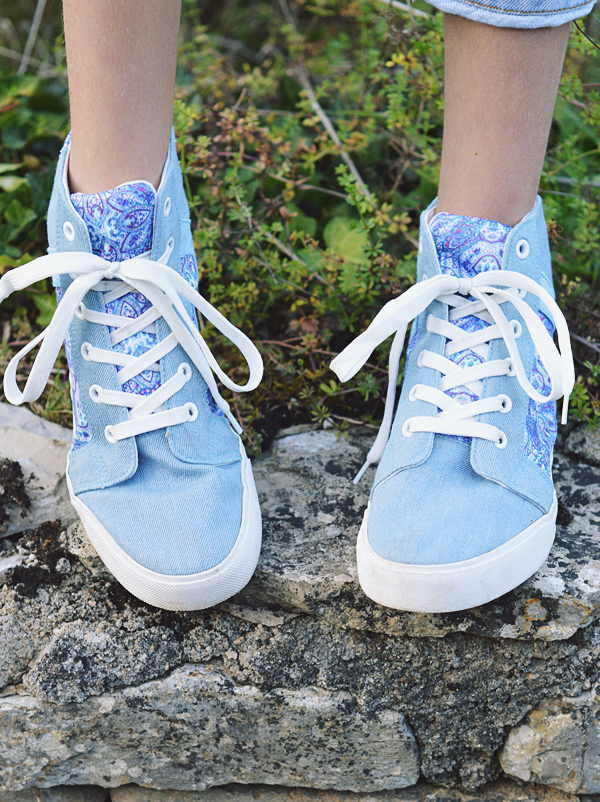 How cute is the hat though?! My brother doesn't like it, and to be honest I never knew it would suit me, but it's definitely won me over. The ears add that cuteness, and the grey/black shade adds that touch of sophistication. I wear it on the back of my head and swoop my hair back into miniature curtains and I love it! The colour also compliments not only my skin tone, but also my hair colour… what do you think of it? Ooh, and let's not forget the cute little Breton top that I chose from Johnnie B. You can never have too many striped tops! It's a slightly wider fit than I would usually go for, but it looks really casual of jeans or a flowy skirt. The lace adds a really nice touch too, especially layered over tulle.
Let's talk shoes! I've had these for a while now from New Look, and they are super duper comfy! I always tend to wear these with jeans because they look awesome with them. The paisley print is such a nice touch too.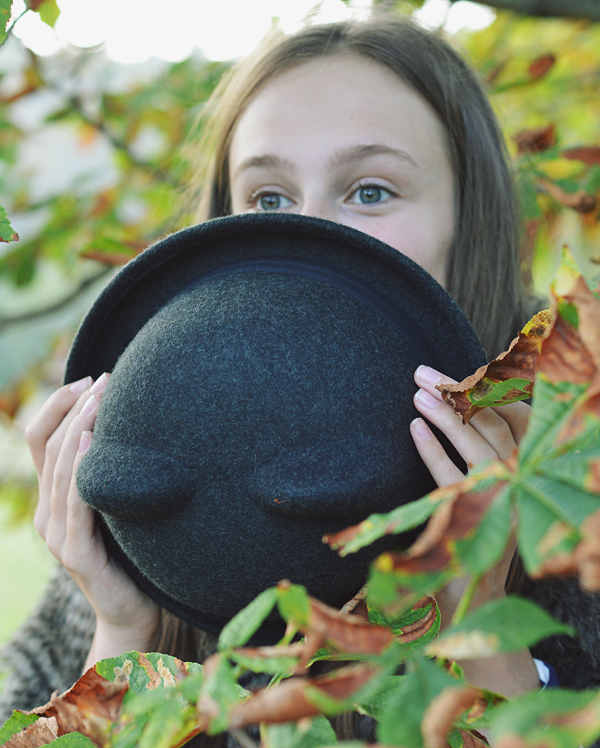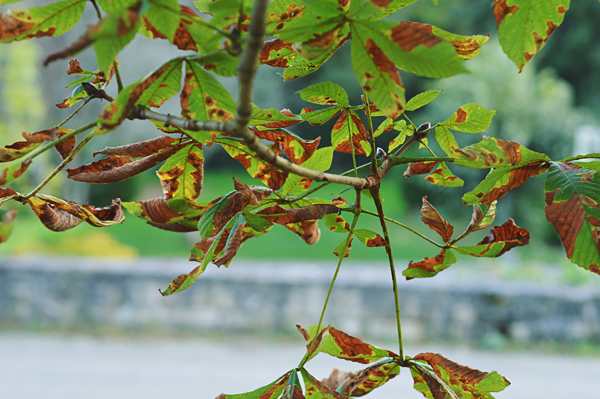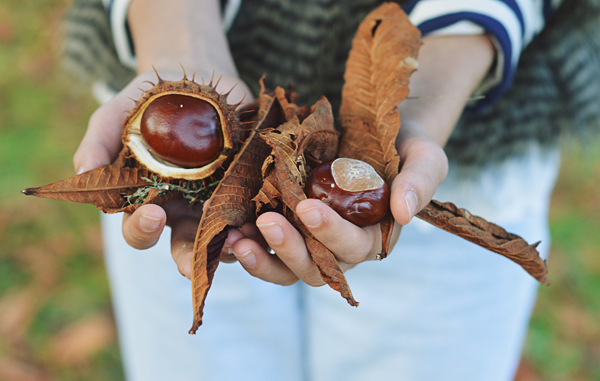 Ahh Autumn, I'm glad you are back! Although it means it's time for thick tights and cold noses (and toes!), it also means it's nearly Christmas… and then nearly 2015! I think this outfit has made me realise that I need to take this season to rediscover some gems in my wardrobe and perhaps replace them with a few new items. Are you feeling the same? Tell me!
Before you go though, I have some news! I can finally say that Tolly Dolly Posh Fashion is getting a re-design! Eeee! 😀 I'm going to be launching it on the 25th October 2014. That means my site will probably be down for maintenance on the 24th, but do not fear, it's for the good! I am SO excited now… it's all coming together so so well! It's going to be a big change but I hope you like it! The countdown begins… Lots of Love… Tolly Dolly Posh xx