What on earth is this I hear you say? Well my friend, this is London Fashion 'Blog Week'. Starting today and ending on 21st September (yes, okay that isn't a week.. but nor is actual LFW so… there you go), I am going to be putting up a post related to LFW every other day! I was so close to being able to go to LFW this year but sadly not, so I thought I would replace it with this! LFW is just 2 days away so here are some ideas on how you can enjoy it at home, just like me!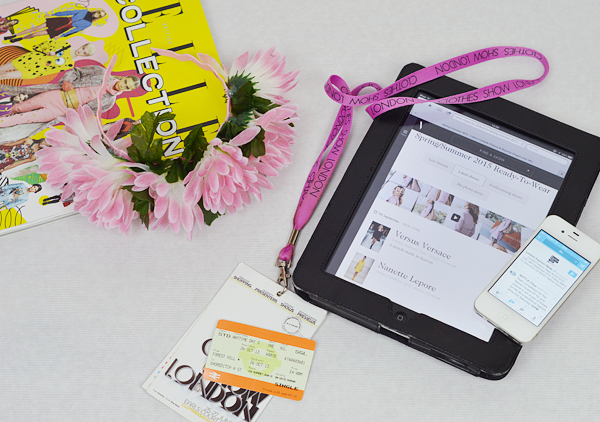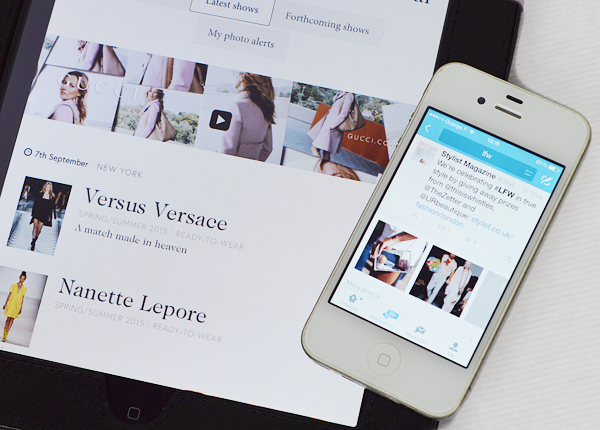 1. Stream the LIVE shows…
Obviously one of the best ways to catch up with LFW (NYFW, PFW etc etc) is to watch the shows in real time. In my opinion this is probably even better than being at the shows because you get a clear view of everything… you just can't see what the detail is exactly like and take pictures of your own, but it's still awesome to watch. London Fashion Week's site has a digital schedule as well so it's all displayed out nicely. Watch the shows here.
2. Follow #hash-tags on Twitter…
This is great for when you are on the move but still want to keep up-to-date with the latest shows. The best hash-tags to follow are #LFW (obviously) and #SS15 (or the relevant season). A lot of magazines, models, journalists and bloggers will be tweeting straight from the event and (hopefully) most of them will use hash-tags. It's super easy to keep track and Twitter has a handy option to save a hash-tag so you can quickly access it.
3. Follow bloggers/journalists…
I love doing this because you get a proper insight to what is going on, not only at the shows but also around all the venues. Plus if you want a more 'honest' (in some cases) view on LFW, then this is your best bet. One of my favourite journalists to follow is Hilary Alexander because she's always tweeting photos right from the shows.
4. Catch-up via VOGUE.co.uk…
Finally, you need to catch-up via VOGUE. They have in-depth photos from the catwalk, to details and even the celebs on the 'FROW'. The photos are stunning too and they're always put up ASAP after the shows. They even have a service so you get notifications of when photos go up! It's super handy 🙂
Will you be watching LFW, or catching up via Twitter? Let me know in the comments. I hope you are looking forward to London Fashion 'Blog' Week! 😀
Lots of Love… Tolly Dolly Posh xx