Excuse the really odd title of this My Style post. I thought it was quite fitting, though…?! I also excuse the fact that my editing is changing. I'm trying to find the perfect way that suits the feel of my outfits I wear, I know it can be annoying, but I just can't find the right type of colours etc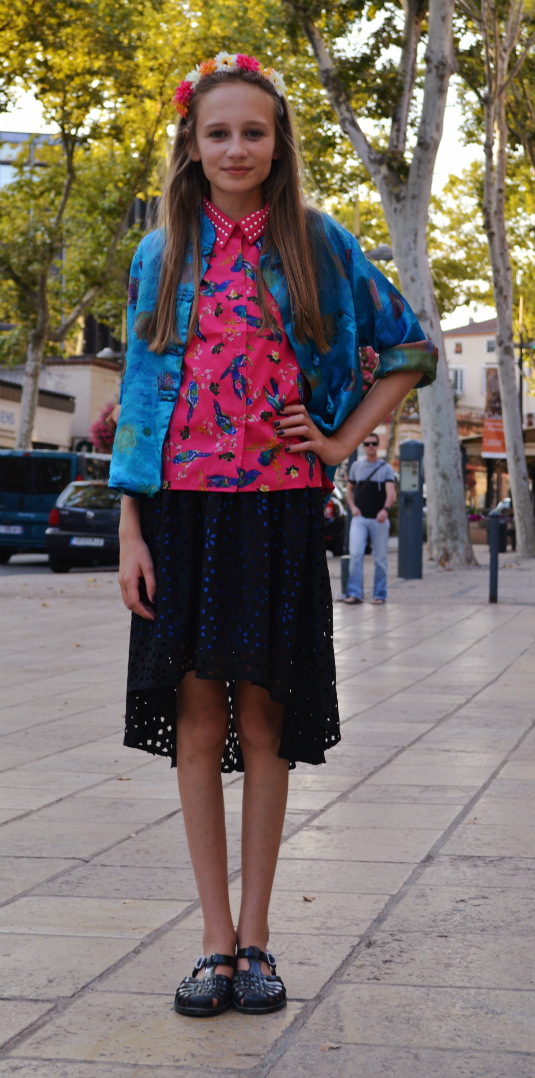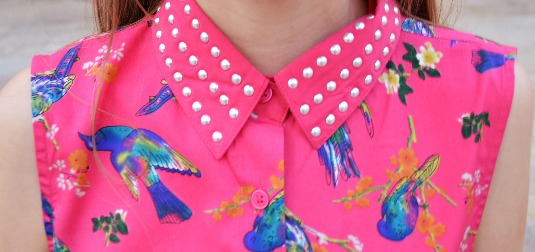 What I Wore: Floral Crown (DIY), Oriental Silk Kimono Top €1.00 (Jumble Sale), Sleeveless Parrot Blouse £8.00* (Peacocks), Petite Lasercut Hi Low Skirt £13.00 (ASOS), Jelly Shoes (Supermarket).
I LOVE THIS OUTFIT. When this gorgeous blouse slipped through my letter box, I was like.. 'Hmm, what should I wear it with', so I went on the hunt for something to wear with it. BINGO. A 1 EURO Silk Kimono Top in the perfect turquoise blue. The colour picks out the parrots in my blouse, and ooooh they look so nice together. Add my flowy lasercut skirt from ASOS (Still available here, grab it whilst you can!), and it's just perfect. Although this blouse is Peacocks, I really do like it. It's great quality for the price. The one thing that is a shame, is the fact that there are only a few gems in the range for girls, which are in the midst of 1D T-Shirts, so come on Peacocks, give us some more! I definitely think I would wear this to LFW though, for one of the more informal shows… *sob sob* Ahhh, one can dream!
As I always do, here is the lifestyle part of my OOTDs… last week we went on a day trip, involving an hour and a half car journey. We went to a pretty village which was basically on the edge of a hill (One of the building was IN the hill). We had a walk round, a drink and a kebab – the yummy ones, pita bread, chips, BBQ sauce, onion… you know the drill. We then went back home stopping off to of course take my OOTD pictures 😉 #bloggerproblems. It was a really lovely day, but also absolutely boiling! I am going to miss the summer, but oh boy, I can't wait for cosy nights in the winter!
Lots of Love… Tolly Dolly Posh xx