Before I begin, I apologise for not posting in this Blogging Top Tips, series for a while, I have been quite busy with my blog post schedule, but finally I am out of the 'draft zone', YAY! If you didn't read the last post, make sure you go and do that now… In this post, I am going to cover Advertising on your blog, and setting your prices correctly. I'm not saying that all of this is right, but it can give you some sense of what to do for your blog… cheeky little offer at the end too!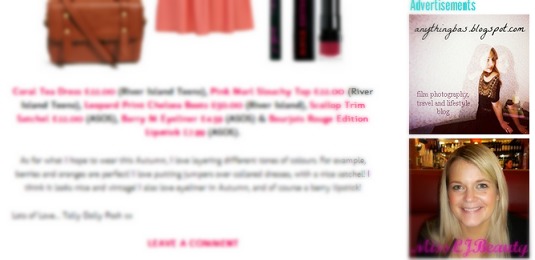 Anything Bas // Miss L J Beauty
What Is Advertising?: Today, I am talking about advertising in the words of 'blog ads' or 'banners'. This is where bloggers or brands pay to put a link/button linking to their site somewhere on your site. Some people like to call it Sponsorship, which is basically the same thing. It's just like when football teams have brand name on their shirts! Some people like them, some people not so much… I think if it is not too distracting and done in the right way, you'll get it spot on.
When or Should I Start Offering Advertising?: This is a question which a lot of bloggers ask. In my opinion, it is totally up to you. There is no set amount of followers you should have to offer them, or page views or what ever's'. I started offering mine when I found out that I was going to be in The Telegraph magazine. I thought it would be a nice bonus and that it would be helpful for bloggers to get more exposure, but that doesn't mean you should wait until you get featured in something like that. I think most bloggers start doing it when they have around 500+ followers on one social media platform, but that's just what I have seen. I recommend that you take a look at other blogs and see how many followers/page views they have, it's sometimes even worth asking politely.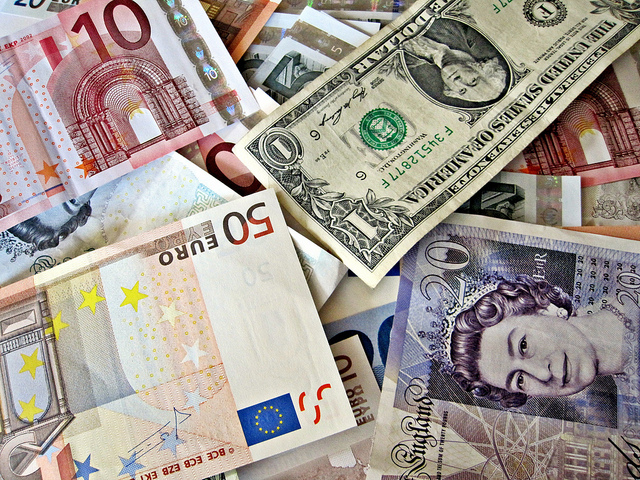 photo credit: Images_of_Money via photopin cc
Is it Worth it? Will I Make Lots of Money?: Again, it really depends who you are. If you have thousands of followers, and you have been in this and that, then it is more likely that people will buy your ad packages. It's more likely that brands will want to advertise too, but it's different for everyone. In my experience, I have sold at least 2 ad spaces a month (excluding 1 month when I had no interest), this has given me a little bit more pocket money, and has just been a nice treat to blogging. Sometimes it is worth offering free packages at first, to see if anyone is interested – of course this may be slightly unfair seeing as it is free, but it's worth trying.
I'm Going Ahead, Now What?: If you decide that it is the right time to start offering advertising, you need to start setting prices, and naming your prices (that's the fun part). Most bloggers just go with 'Large, Medium, Small & Mini', but you can name them what ever. What Do I Include?: Once again, it's totally up to you. It's good to have one simple package which involves just a button (this could be your Mini one), then your Small one could be either a slightly bigger button, or you could do weekly shout outs on one of your social media platforms. For your Medium package you could go with, a button, shoutouts and an advertisers post, and so on and so fourth for the Large one. What Do I Let Them Know?: Some people will turn away if you don't tell them your follower/page view stats. It's good to let them know why it's worth advertising on your blog. I don't let them know my stats, but let them know they can always ask, I just don't feel right in letting the whole world know how many people read my blog every month 🙂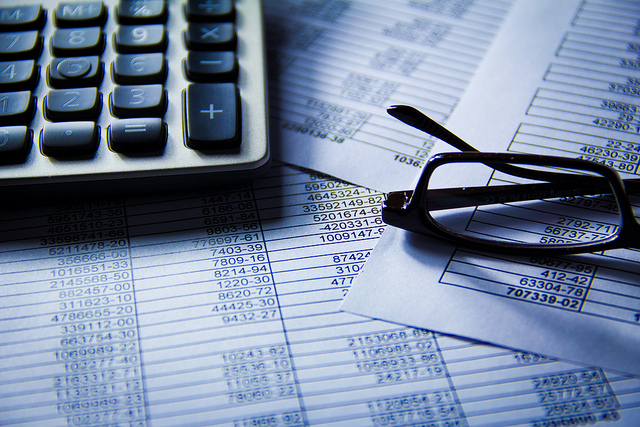 photo credit: kenteegardin via photopin cc
What Do I Charge?: I'm not going to say what you should charge, because everyone is different. But, I did once read that you could divide your monthly page views (individual/per page) by 1,000. For example, if you get 4,000 page views, you could charge £4 for your biggest ad package. If you get 10,00 charge £10. Simples! Should I Charge The Same for Brands?: It's your decision. But… I honestly think that you shouldn't. Brands will generally have more money to spend on things like this, so make sure to clearly state, that prices will be slightly different for them.
How Do People Pay?: There are 2 options. The most popular option, is via PayPal. If someone is interested they will email/fill out the contact form, with what package they want, then you let them know if they can advertise or not, then ask for their account's email. You then want to send over an Invoice (this makes it easy to state the package name, and put in any discounts), and then just simply wait for them to pay.  The second option is via Passionfruit Ads. This is basically making your life a bit easier. You have to put in a widget into your advertising page which will mean bloggers can basically go to a checkout, the checkout is only in dollars ($). They fill out the information, leave their button image, their blog link etc, and then pay. You can then either accept or decline, and if you accept them, their ad will automatically pop up in your side bar, or where ever the set place is. BUT, a very big BUT (hehe), Passionfruit is NOT free. It will take a % from your sale which is different to PayPal.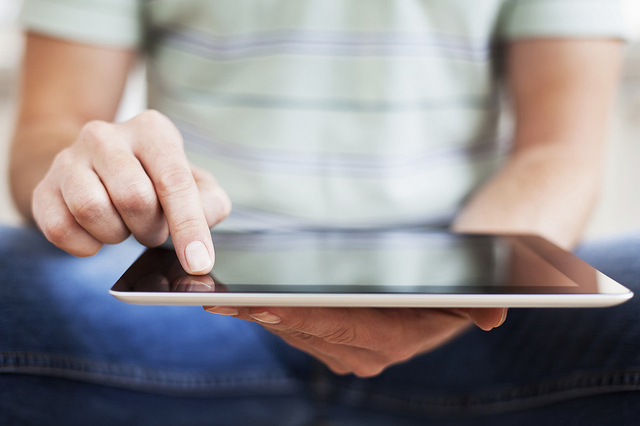 photo credit: Images_of_Money via photopin cc
Do I State Where The Money is Going?: In literal terms of 'your bank account details', of course NOT! Haha! But, sometimes it's nice to say what you will do with the money, for example, you might want to donate some charity, or if you are a teenager, you might be saving up for a new laptop for school and blogging. You don't have to, but some people like knowing that they aren't wasting their money completely.
So that's it! Of course I couldn't leave this post without a cheeky plug, could I? 😉 Hehe… If you are interested in advertising on my blog, all my packages are HERE. I'm going to do a little offer for you guys… if you comment on this blog post with 'Give me 20!' and you want a space, you will get 20% off in November, (not applicable for teen bloggers too)! I offer 50% off for teen bloggers, all year round though! Lots of Love… Tolly Dolly Posh xx