I'm in the mood for doing an outfit! I haven't done one, in like yonks, and I thought this was a perfect time, seeing as it's cold, and snowy, so you might want some inspiration??! I have also added a special recipe to top it all off!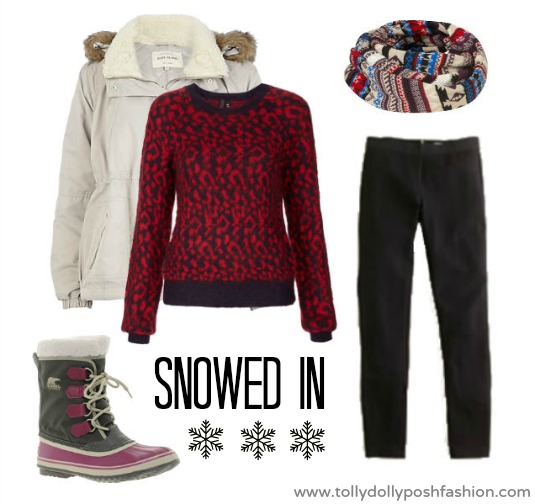 Light Grey Faux Fur Hood Parka Jacket £80.00 (River Island), Pixie Pant £72.76 (J Crew), Sorel Winter Carnival Purple Snow Cuffed Boots £100.00 (ASOS), Aztec Fairisle Snood £18.00 (Topshop) & Animal Jumper by Boutique £35.00 (Topshop).
This outfit is really simple, but it adds touches of colour and durability together. Pixie Pants have had a lot of hype and talk about them, and pretty much a mix of trousers/jeggings and leggings altogether! They are quite pricey, but are said to be very comfortable! Another pricey thing, are these snow boots. I have had snow boots before, and when you're in the snow, they are a must have! A tip when buying them: make sure you buy them a size bigger, as thick socks need to fit in! Now, we're going to make some Nutella Hot Chocolate!
Nutella, Some Milk, Your Favourite Mug, Squirty Cream, A Milk Pan, & A Mixing Utensil (i.e Spoon!)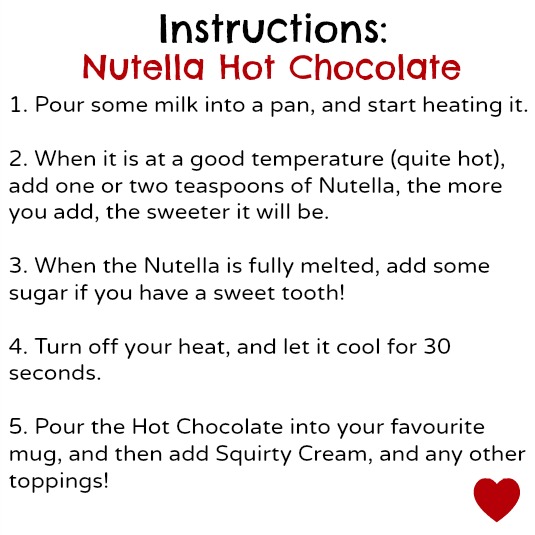 I hope you enjoy this delicious delight and if you do make it, please tweet me with a picture! @TollyDollyPosh…
Lots of Love… Tolly Dolly Posh xx