If you know me, I love sunglasses. I have a notice board where you are meant to slip pictures in, designated to them. So when Zoobug children's eyewear contacted me I just couldn't resist saying yes to receiving some of their gorgeous goodies in the post. *Adds 2 more pairs to the collection* Warning: Picture heavy post!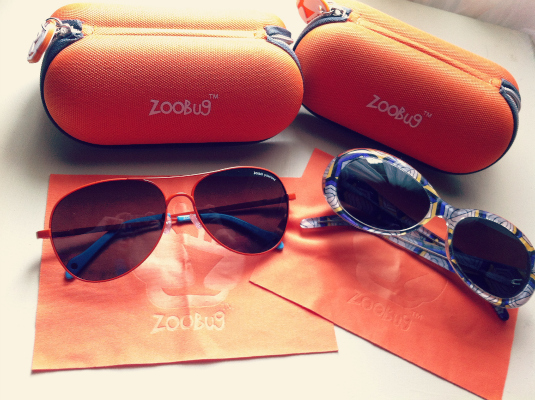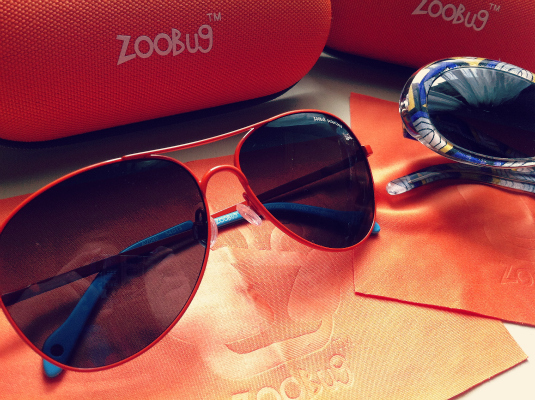 AV Orange €55.00 (ZooBug)* & Limited Edition Frames (Zoobug)*

The pairs I received are gorgeous! When I was told I was going to receive some, I actually looked at these Aviators, and by chance, I got them! I never wear these styles, but I think they are actually okay! My favourite have got to be the AVs, as they are bright and perfect for summer! I also LOVE the pop of blue on the ears! The purple pair have got silk in them apparently?! How cool is that?! I really like the print, and with the jacket I wore to the Style Blogger Awards, they go perfectly!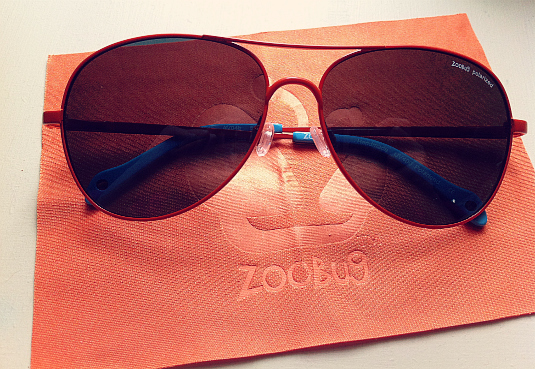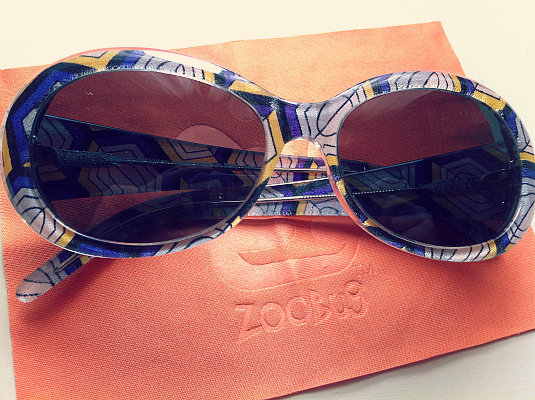 The lenses in both of the pairs are really good quality. I usually wear cheap bargain pairs from Primark, and I can sort of see the difference, but I would have to say they aren't quite as good as, say, Ray Ban lenses. They are both polarised, with 100% UV protection just like adult sunglasses, so I'm safe from the sun! I like the colour of the lenses though, they are a nice grey/purple colour, so it doesn't make anything too dark. The purple pair are probably most comfortable, but that may just be on me, as I do tend to find AVs quite uncomfortable. I was surprised by the sizing, as to me 'Children's' sunglasses, sound too small for the used-to-adult-sized Tolly, so that's a plus! After using them on an odd couple of hot days last week, I found they got more comfortable and they didn't look so weird on me!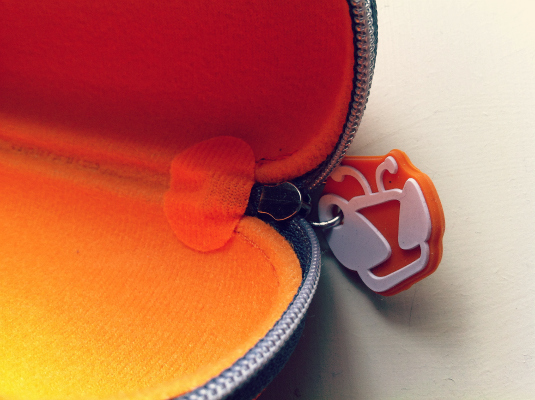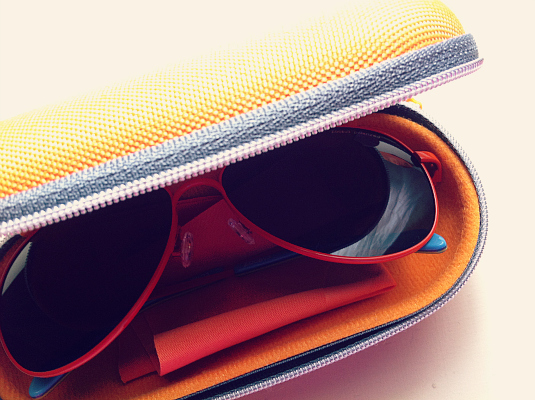 As you can see the packaging is very nice! I like how sleek it is, and how sturdy it feels. I am definitely going to be able to keep them safe! The cases are also very light weight so for any of you mummies, you don't have to worry about any extra weight when carrying around little Benny's glasses! I have no idea who Benny is! You also get a nice wipe which means you don't have to fear scratches from wiping them with the edge of a t-shirt!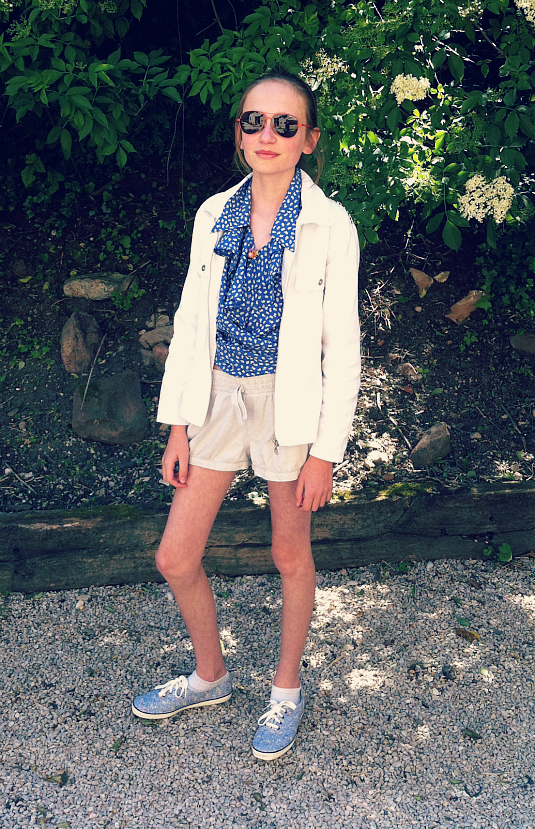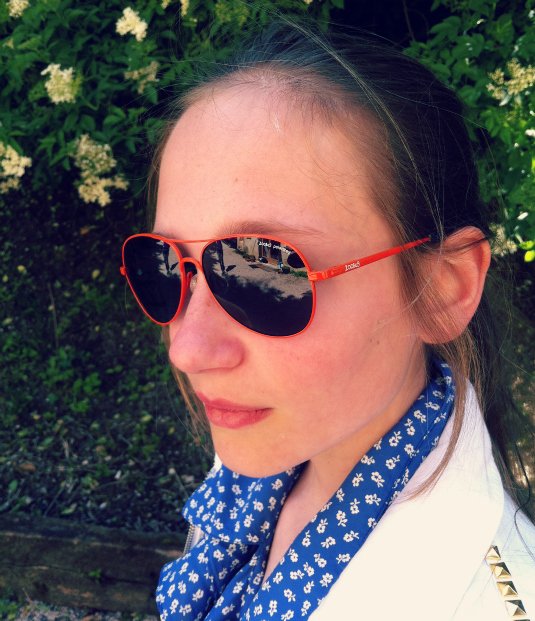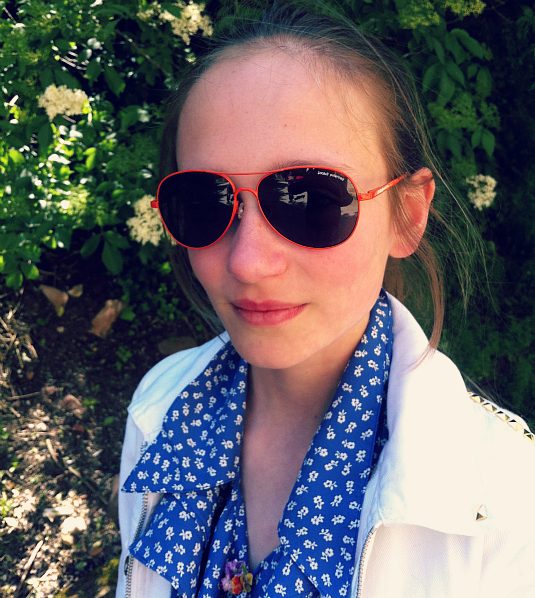 What I Wore: White Jacket €1.00 (Jumble Sale – DIY), Floral Tie Up Top €1.00 (Jumble Sale), Floral Broach (Vintage), Grey ZARA Shorts €1.00 (Jumble Sale), Floral Keds (ASOS) & AV Orange €55.00 (ZooBug)*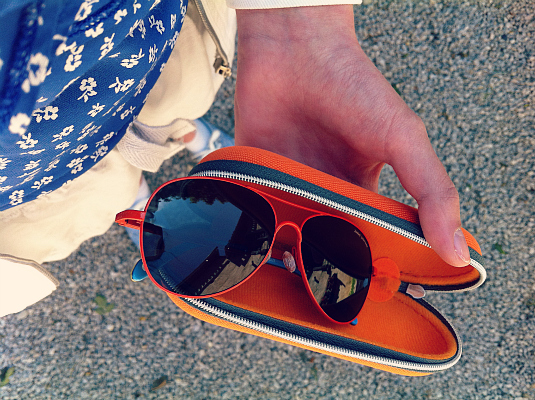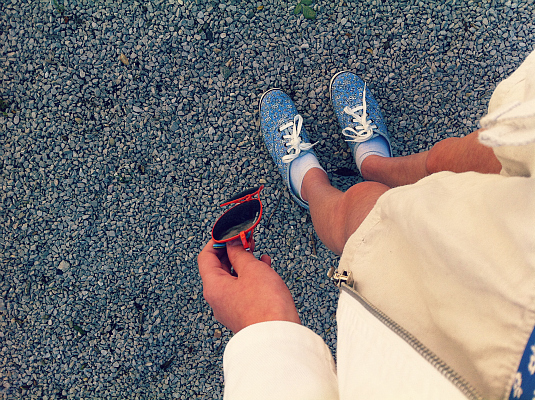 May we just applaud my editing skills? I said in my latest OOTD that I am really enjoying editing, and it may seem vain, but I am really proud of myself! As a blogger, not having a fancy camera can be quite annoying, but I think I am making it work quite well!
If you don't know already, the nominating has OPENED for the Posh Fashion Awards! Click this link for more information, or click here to get nominating! Good Luck!
Lots of Love… Tolly Dolly Posh xx