After my last post's excitment, I have another super lovely post, and it features somebody who looks a tiny weeny bit like me… and a baby! Zazzy, a personalised jewellery brand asked me to try out their service and to celebrate International Best Friend Day (today!) at the same time, so I've wrangled in my sister for a double OOTD!
What bracelet would you design for your BFF… or sister?! Leave a comment…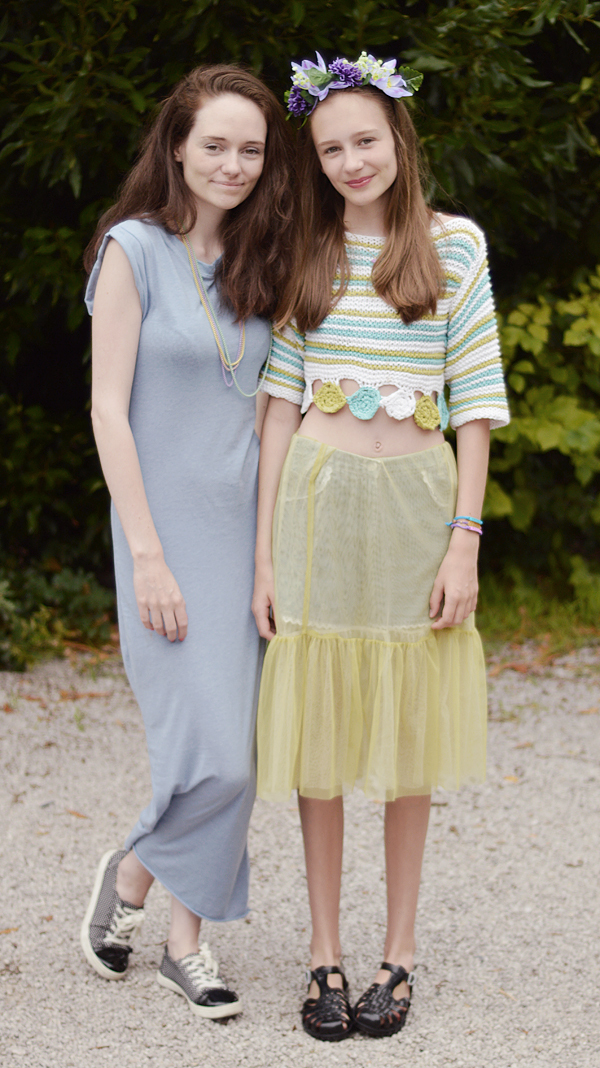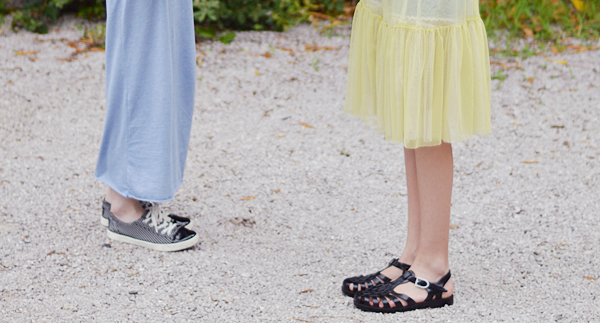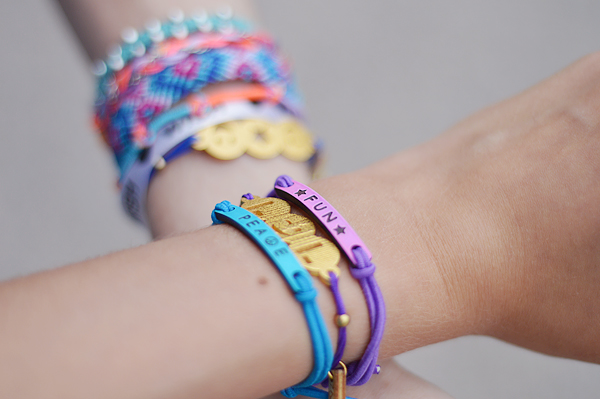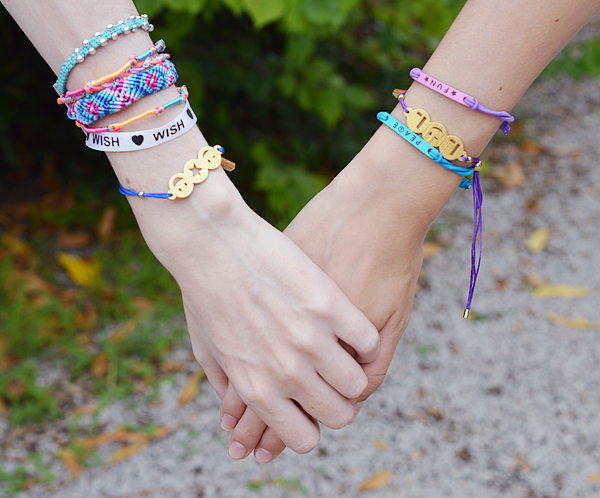 First let's do a little introduction to my sister… her name is Saskia, and is also a blogger (at Songs, Silliness & Such), she's erm… 12 years older than me and definitely counts as a BFF. Saskia is the mummy of little Diggory, my (pretty much) 10 month year old nephew (see his cuteness below). Zazzy asked us both to design bracelets for each other, and we are both obsessed! They're brilliant quality and are perfect seeing as we are both pretty slim… adjustable bracelets are the best! I find it funny how we both went for gold… read on for why we chose the different symbols!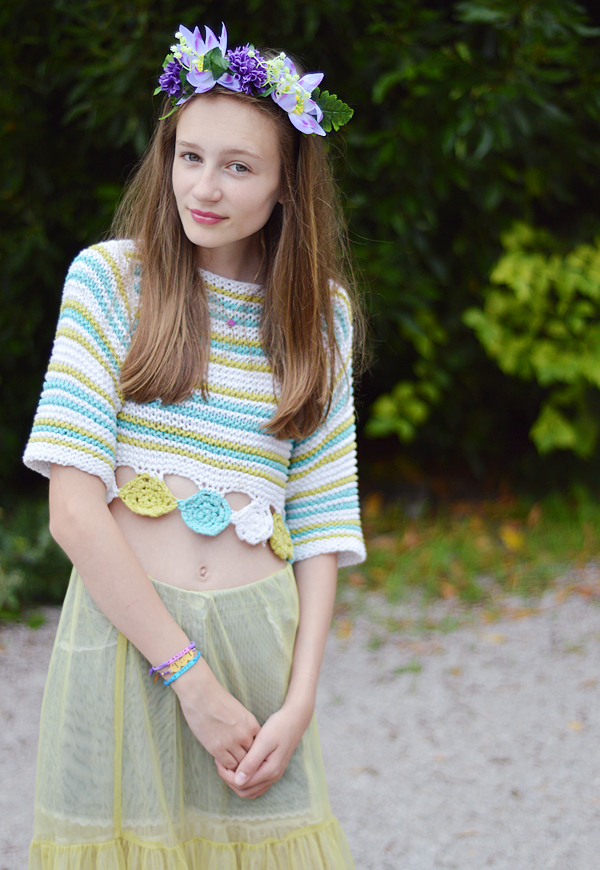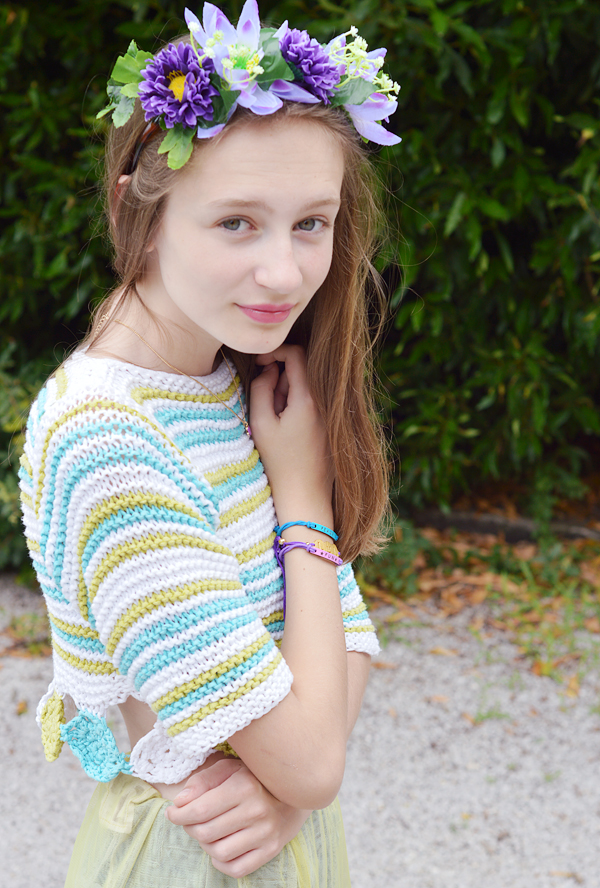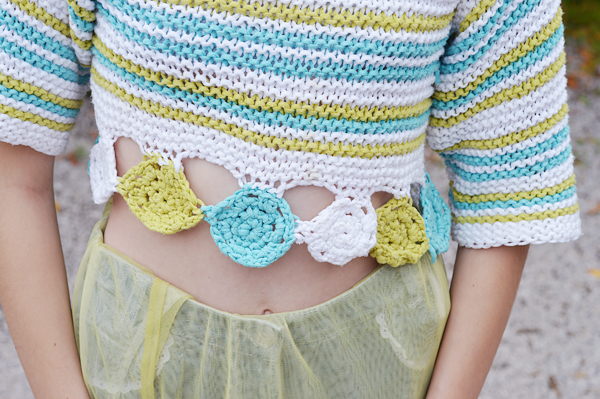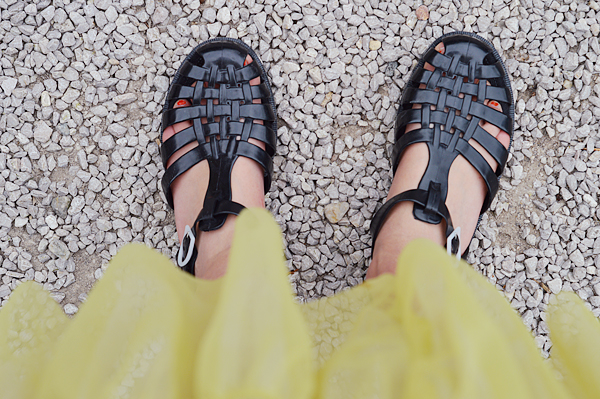 What I Wore: Crochet Top (Jumble Sale), Noah Noah Tulle Skirts £7.99 (Oxfam), Floral Crown (DIY), Jelly Sandals (Supermarket), Slogan Elastic Bracelets (Claire's)*, Lip Necklace (ASOS) & Symbol Bracelet (Designed by Saskia @ Zazzy)*
I like the colour blue, and I like green, and I also think purple compliments them both very well, so this outfit seemed just right. Saskia kindly bought her and I matching lip necklaces, and seeing as my bracelet is matching purple, my DIY floral crown tied it all in. I love this little crochet crop top as it's sort of bohemian, yet it looks funky and bright. My tulle skirts make another appearance of course, and some how feel a bit Hawaiian in this outfit?!
Saskia on Tolly's bracelet: Ever since Tolly was just a baby we've had a very close relationship, with many conversations ending in tears of laughter (or hideous snorts). I choose symbols that would reflect this with the term 'LOL' and a cute smiley, and picked the purple chord to go with her blog header (because I know her blog is so important to her). Typically Tolly has said she's going to use this bracelet as her sarcasm stamp – so don't get on the wrong side of her or she'll be holding up wrist for a swift 'LOL' ie – you're not funny. Unfortuantely I think I've already been on the receiving end of one… Still love you though, and my bracelet too!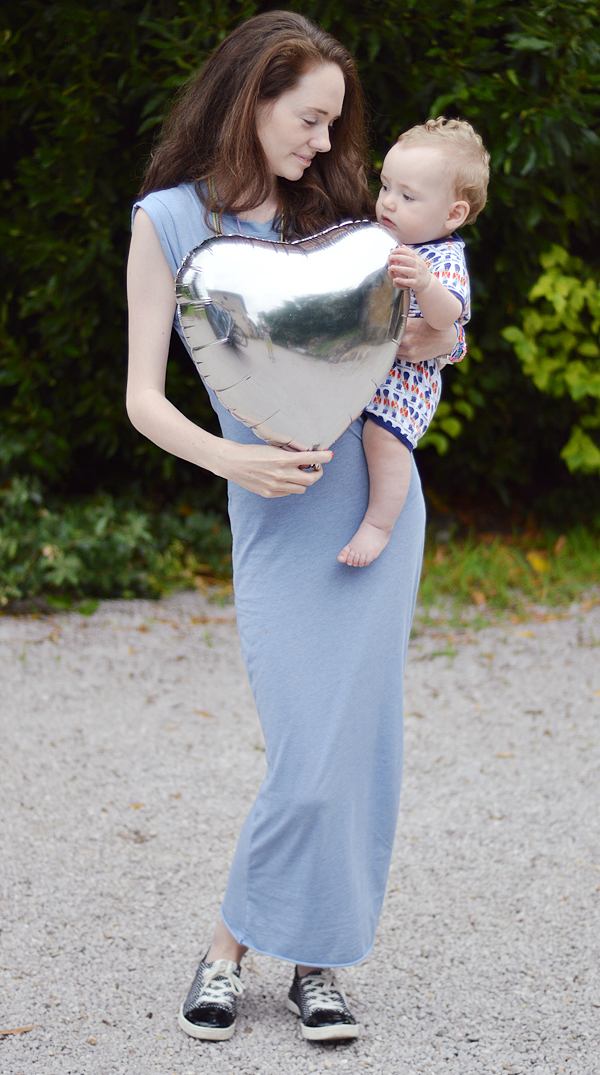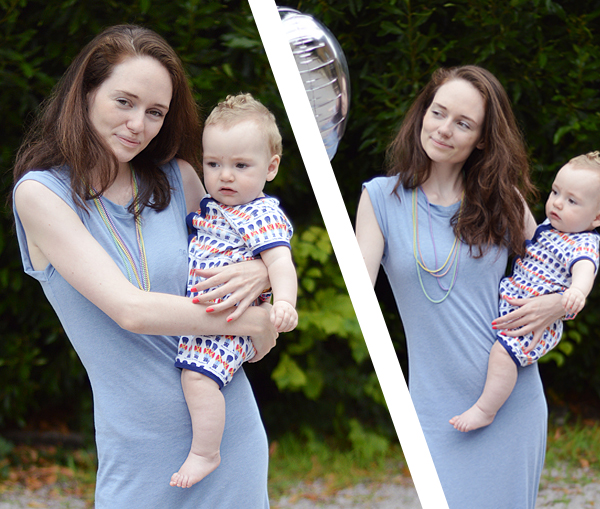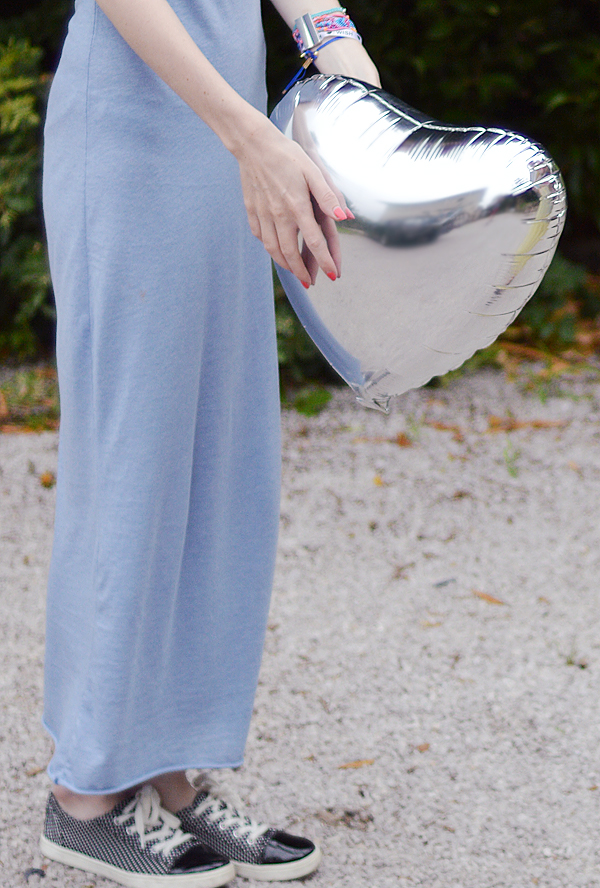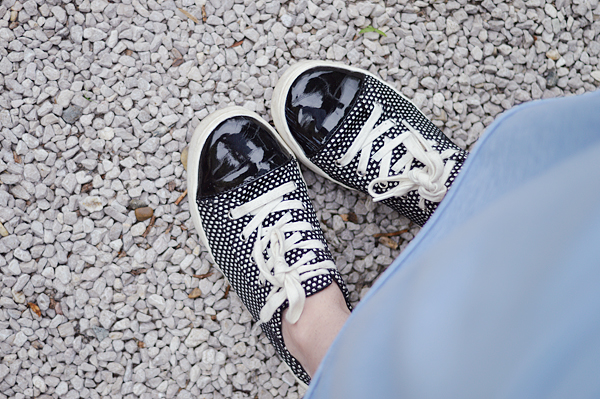 What Saskia Wore: Blue Maxi Dress (Boohoo), Necklaces (Rings & Tings)*, River Island Multi Friendship Bracelet, Spotty Flats (TKMaxx) & Symbol Bracelet (Designed by Tolly @ Zazzy) What Diggory Wore: Soldier Romper (Boots)

At one stage I feel like mine and Saskia's styles were quite similar…. we both went through a stage of loving aztec prints (I think we did…), but now our styles are completely different. Saskia loves simple pieces with pops of colour, as well as things which are super comfortable, so it's quite a strong contrast. Although she doesn't think it, she does have an eye for cute things, for example her spotty shoes she bought from our TKMaxx browse… I love them! They're super cute, and seeing as they are monochrome, they go with most of her wardrobe. It is a simple outfit, but I like it! Pastel coloured cuteness. Speaking of cuteness, look. at. Diggory! He's the cheekiest little monkey. I like his outfit too!
Tolly on Saskia's bracelet: Just like what Saskia mentioned, we do enjoy a good laugh, so I thought it would be nice for her bracelet to feature lots of smiles and happiness. I think it will be a nice reminder when she's down (*cough* missing me of course) to just keep smiling. The star was another cute little symbol 🙂 I chose blue because Saskia seems to wear the colour quite often so it will match most of her outfits.
I really enjoyed doing this little outfit post with Saskia! If you want to see more of her make sure to check out her blog and Twitter. Pssst, have you seen my big news? I'm releasing my first collection… say what?! Speak soon!
(This post is not sponsored. Zazzy kindly sent me and Saskia a bracelet to style up, so I decided to do a nice little post featuring them. Read my full PR disclaimer here.) Lots of Love… Tolly Dolly Posh xx