This might be a little late in terms of the general press, but in my opinion these sorts of things don't really have a date as to which you need to speak about them, because the messages behind the issues should last for as long as possible. This time it's art theft – more specifically design theft by huge high street names and independent designers.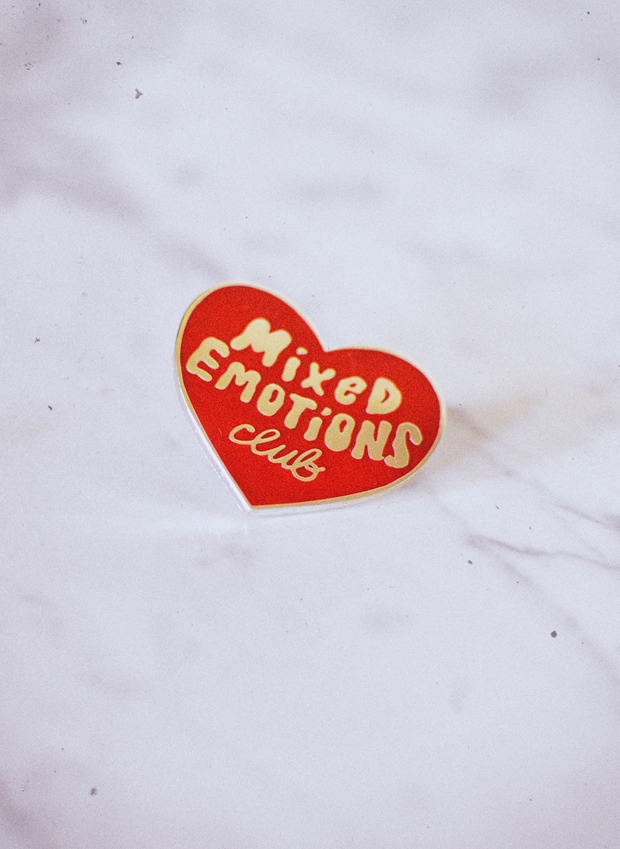 ---
---
I've always been aware of rip-offs. In my opinion, it's not welcome in any shape or size. There's a great article on Business of Fashion which explains the gist of it, but basically – rip-offs and 'inspired pieces' (I mean those types of inspired pieces which are basically identical apart from colour and texture) kill art. They take away any form of merit for the original artist and designer, because nobody actually knows where they originate from.
It doesn't matter if ASOS are making shoes which look similar to Valentino's strappy and studded pair – for people who aren't in the know, the original idea from Valentino goes unnoticed and the money goes straight to ASOS, or whatever brand it might be. You're giving more money to the brands that don't have much of a design team, for them to go on creating more of these unoriginal designs (or giving money to their buyers who don't realise what they're doing – or do, but don't care).
Some might argue that rip-offs give a budget friendly alternative to what we find on the catwalks, but that doesn't make it justifyable. Think of all the bags that look exactly like those Michael Kors designs, but people think they're just from New Look? It might be cheaper, it might be a way to keep the high street full on stock (another thing that isn't right on any level – mass consumption and production is something I've spoken about a lot recently) and it might spread the message of what fashion is about during the current times, but it doesn't mean we should carry on doing it.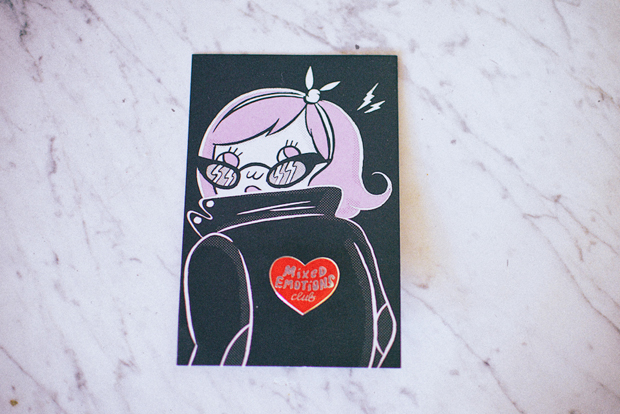 It's even worse when it's designs taken from smaller independent designers like Tuesday Bassen for example. Her quirky illustrative products were found in ZARA stores, but completely unlicensed – no money or credit going back to Tuesday whatsoever, because 'they weren't her designs'… when they look exactly the same.
It's clear that if a ZARA (or Stradivarius, or Bershka, or Pull & Bear) consumer were shown the original design by one of the 20 or more illustrators and designers that they'd copied, against the product they were wanting to buy on the high street, they'd probably re-think their purchase. And if they didn't – well, then they're part of the problem.
According to this article on TheCut, ZARA was taking a lot of its 'inspiration' from places like Instagram and Tumblr – where Tuesday and other designers post most of their designs and products, receiving thousands of likes and plenty of interaction to get themselves under the noses of design teams from big name brands like, well, ZARA.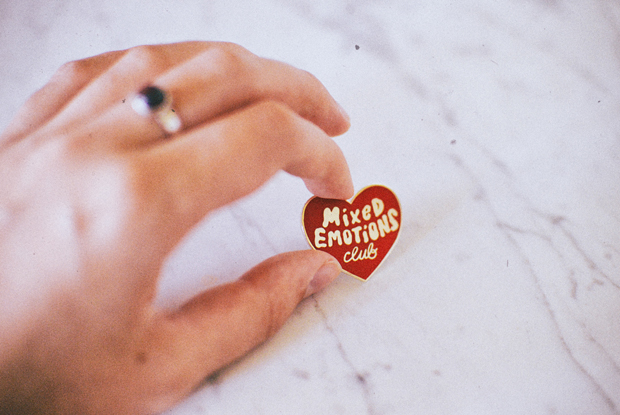 One of the most disappointing parts of the whole thing is the fact that these rip-offs are usually of a lower quality and standard, so the original artistic idea is lowered to a quality which isn't as valued as what it actually came from. Take a look at the Mixed Emotions pin that I have above (bought directly from Tuesday's shop, shipped from the US) and compare it to the plastic version on this Bershka sweatshirt.
Most people wouldn't turn a blind eye to it, when really, if they wanted the real deal that will last them much longer and is supporting somebody's career rather than a multi-million/billion pound corporation, they could just log online or head to an official stockist's shop and buy something much more worth their while.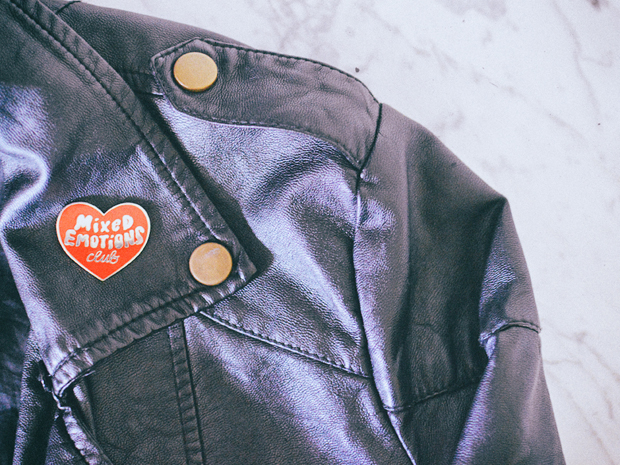 The worst thing about it though, is the response from ZARA's legal team when Tuesday got in touch to put her foot down on what is obviously not fair…
---
"The lack of distinctiveness of your client's purported designs makes it very hard to see how a significant part of the population anywhere in the world would associate the signs with Tuesday Bassen. This is our firm view, and being fully aware of the 3rd party notifications that you have brought to our attention. In this last regard, please note that such notifications amount to a handful of complaints only; when it is borne in mind that millions of users worldwide visit the respective websites monthly (Zara: 98,000,000 average monthly visits last year, Bershka: 15,000,000 average monthly visits last year), the figures clearly put those few notifications into sharp perspective." (x)
---
i.e – We're more well-known than you so, does anyone really care?
Yes actually, they do. The designers; the designer's customers; fellow designers and social media all care. It's been in the news and in the media so much recently that all the effected designers have teamed together with Adam J Kurtz (ZARA and Bershka both taking his designs) to create the "Shop Art Theft" website and campaign.
The main reason for a campaign being started like this, is because small independent designers and artists don't have the back-up and legal team as the likes of ZARA. They aren't able to afford the thousands of pounds of legal fees to defend them; so brands keep on ripping them off because they knows its very unlikely they'll actually have to do anything about it.

~ QUESTIONS TO ASK YOURSELF ~
⬙ Were you aware that this was a common issue?
⬙ When was the last time you supported an independent designer?
⬙ Have you ever bought a rip-off?
⬙ Why did you buy the rip-off and not the original?
⬙ Do you think rip-offs are okay at all?
⬙ Do you think ZARA's response was good enough?
⬙ If not – how do you think they could have responded?
⬙ What's more important to you; price or the original design?
⬙ Will you be supporting Shop Art Theft? If so – how? Social media? Buying the originals?
In my opinion, seeing as I'm not really shopping on the high-street anymore anyway (ethical/sustainable fashion is my jam), I'd say that you should boycott brands that see individuals and artists this way, because if that's how they're treating legally incorrect issues, think what their mindset is probably on things just like that – ethical and sustainable issues like their workers and factories.
If boycotting them all together isn't what you're interested in, then at least take a look at the Shop Art Theft site and see if there's anything you've purchased from offending shops without realising, and then buy the originals. If you haven't bought a rip-off, support the designers anyway, like I did myself. Give the money to the original artist; give them what they deserve.
The best way to look at this in my opinion is – if you're not allowed to use images and pictures for free, why should you be able to take illustrations and designs for products for free? That's making money off of somebody else's hard work, which wouldn't and shouldn't be allowed in any other industry.
Lots of Love… Tolly Dolly Posh xx