In my recent Survey, a lot of you said that you wanted more of these posts, so I will be doing more, and it would be great if you gave me some inspiration for what you want it for. You can still enter the Survey by clicking the link here > TDP Survey.   Below, I have compiled 2 looks, 1 being a Cocktail Party look, and the other being a Disco Party look…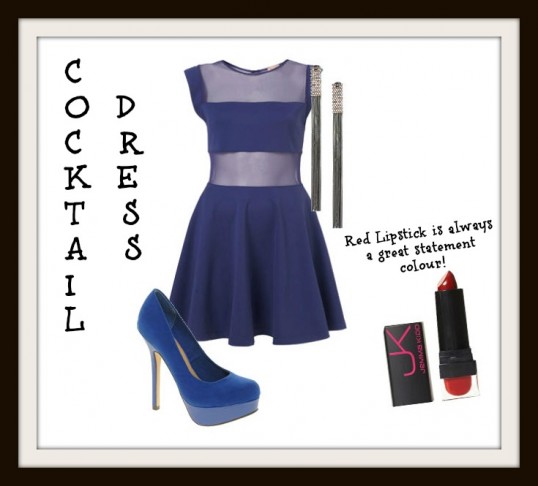 Bust Panel Skater Dress by Dress Up Topshop £45.00 (Topshop), PUSH IT Platforms £30.00 (ASOS), Lipsy Statement Drop Earrings £12.00 (ASOS) & JK Jemma Kid 24/7 Longwear Lip Colour £9.00 (ASOS).
For a Cocktail Party, you want to keep it quite simple and sophisticated. Don't wear anything to showy or sparkly, just add simple touches, like these Lipsy Earrings and this JK Lipstick.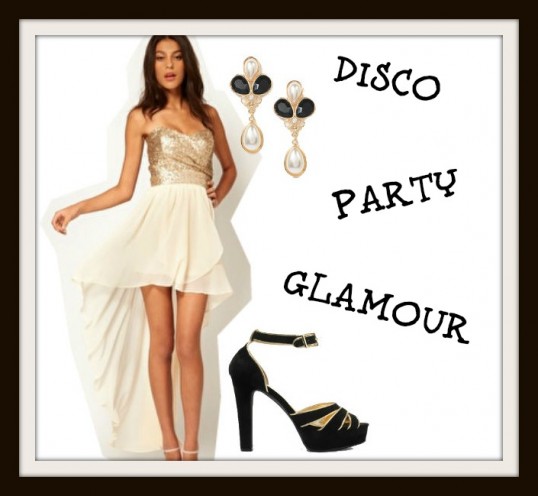 TFNC Dress with Sequin Bandeau and Hi £55.00 (ASOS), Metallic Trim Sandals £22.75 (Forever 21) & Pearlescent Teardrop Earrings £4.90 (Forever 21).
This look is really glamourous and great, I love it! Pair it with a pair of baby pink lips, and you'll look great!
Lots of Love… Tolly Dolly Posh xx