One of my favourite books is "Women in Clothes". Truth to be told, I haven't read it in a while, but I still appreciate every page of it and will definitely have a re-read at some point. It's somehow such an inspiring read filled with such diverse and wonderful women, and it raises some really thought-provoking questions to ask yourself. If you want to know more about the book, you can read about it here, but for today I wanted to focus on one specific question in the survey…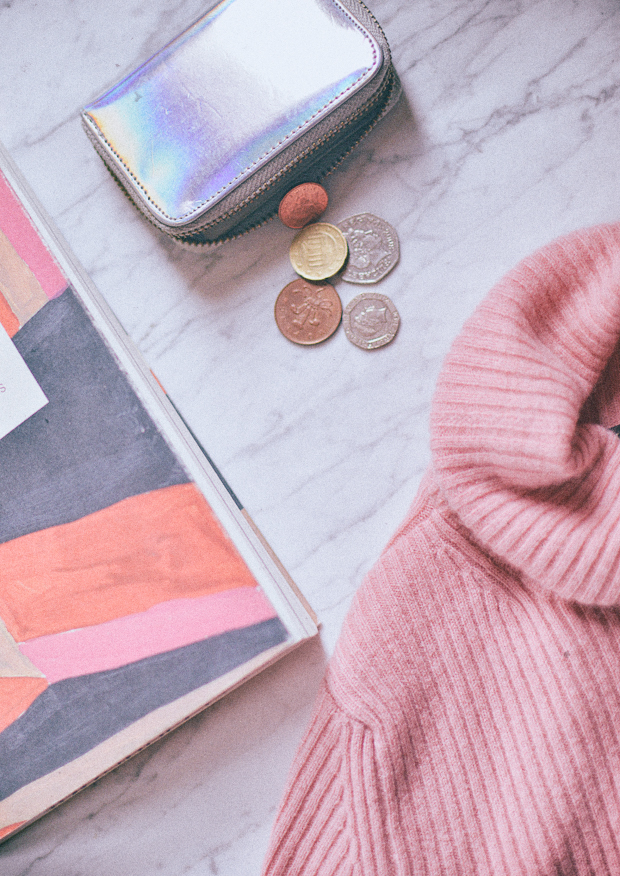 Are you generally a good judge of whether what you will buy will end up being worn? Have you figured out how to know in advance?
As someone trying to do their best in creating the most ethical and sustainable wardrobe possible, I think about what I buy a lot before actually purchasing it. I'm not going to lie and say I do this in all aspects of my life, because I don't know where my bedding is made or how the mugs I drink from were produced, but when it comes to my clothes I can assure you that I try to be as conscious about things as I can be. So when it comes to working out whether I will actually wear something, I believe I have started to nail the process on the head.
Generally these days, I don't shop on the high street. I don't even step foot in places like Primark anymore because they just don't interest me and I know I don't agree with how their company works, so that does whittle down the decision process a little.
I don't have to think about where something is made because generally, I'm shopping from places that base their work around exactly that – transparency. I'm hopefully going to be doing a post to re-launch my ethical directory, but if you want to see where I shop from beforehand, I guess you could go take a look at it now anyway…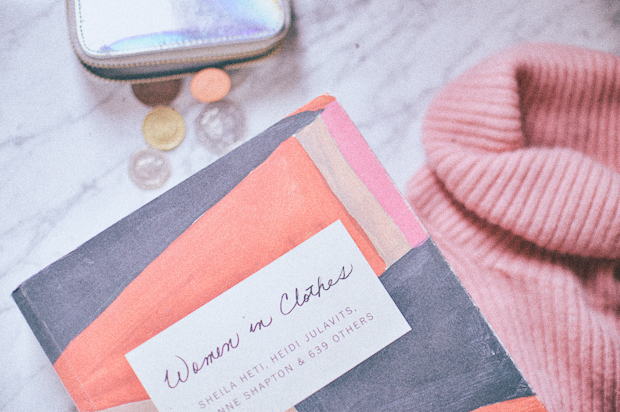 That doesn't, however, get rid of the sustainability factor. A big factor of shopping 'slow fashion' is cutting down on your consumption of products so that you don't have as much waste in the future, and so that we can start lowering the amounts of items made. We're all guilty of getting rid of clothes and that can be for several reasons; the fit, the style, a fault, or like the point of this post, just realising we should never have bought it in the first place.
Trying to think about what I already have is one of the most important things, which leads me on to part of the advice section below, about trends. I personally believe that trends are one of the biggest reasons we don't end up wearing what we buy.
In the moment it might seem like a great idea, but a few months later when yet another trend is cropping up, you'll be wanting to get rid of the old and get back in with the new. So… how do we avoid that and know we'll actually end up wearing what we're buying?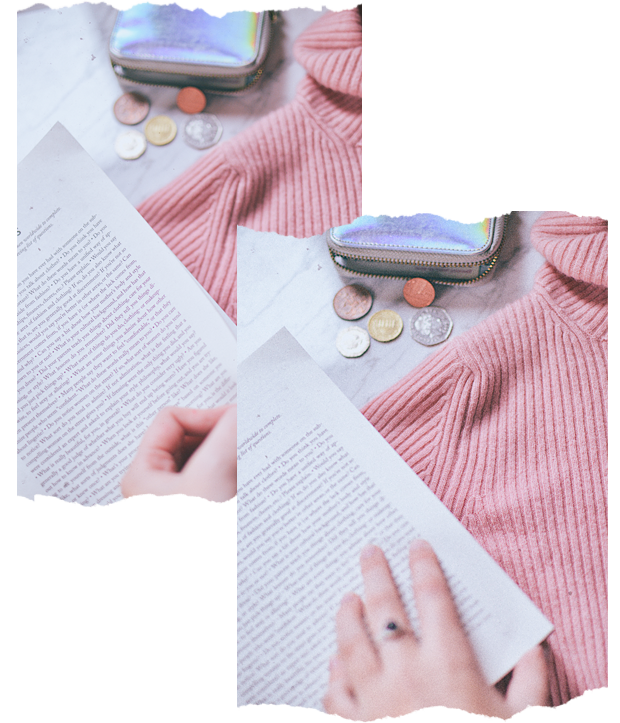 Ask yourself if it's a trend piece…
As I said above, trends really are a big reason as to why we as consumers waste so much. They're made so that companies can continue to make profits; if you're always made to feel like you're missing out, then you're always going to want to buy what's there before it's gone. Ask yourself if it's really going to be something you'll want to wear next season, and the next, or whether it's something that is only there for the 'hype'.
Does anything you own already match?
I had this dilemma with a coat recently. It was faux leopard print fur in a bright blue colour, and it looked pretty awesome; granted it was second-hand and that would have been perfectly fine to wear, but if it hadn't had been, it would have been a bit of an obscure purchase to buy when what I'm wearing currently, hardly matches at all. I like to think about how many outfits I can make with an item. Will this skirt match any of my tops? Could it work mix-matched? Would it work with tights in the winter?
A really great challenge is the '30 day wear' challenge, which aims to help you wear an item for as much as it's worth. If you can wear an item thirty times or more, then it's probably been a worthwhile investment. So ask yourself before you buy; could you see yourself wearing it for 30 days?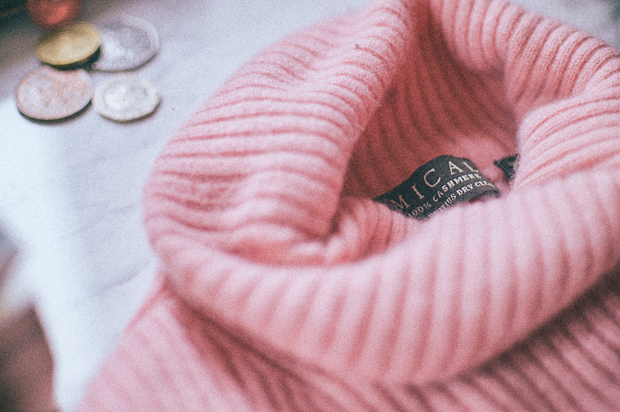 Can you find an ethical or sustainable alternative?
There are brands out there that cater to trends. One of my favourites is currently ASOS' Reclaimed Vintage. According to a tweet I received, all of their products are made in the UK from reclaimed vintage fabrics (hence the name). Their pieces are pretty damn affordable for what they are, and they change according to the season.
So when you're buying something that isn't necessarily coming from the most trustworthy of sources, ask yourself if you could put it on hold to find an alternative that will not only last you longer but also won't do any damage when it comes to the earth, environment or the fast fashion industry that we need to start changing.
Even shopping second hand can cater to trends too. I picked up a pink roll neck sweater from the RSPCA charity shop (featured in these pictures, and styled in this post), and ever since, I've been seeing them everywhere. It might take a little longer to find, but it is possible. Scroll through eBay! Check out Depop on your phone or even the Oxfam website (yes, they ship outside the UK).
Sleep on it…
That's a phrase that brands producing 52 micro-collections a year probably don't like to hear, but it's something you should really start doing more often. If you walk away from something you catch your eye on, you'll know for definite if it's really worth buying if you sleep on it and wake up still thinking about it.
That's actually what happened with that pink roll neck sweater (other than literally sleeping). I walked out of the shop unsure, and ten minutes later I was walking back in and trying it on before handing over the (new, plastic) £5 note to buy it.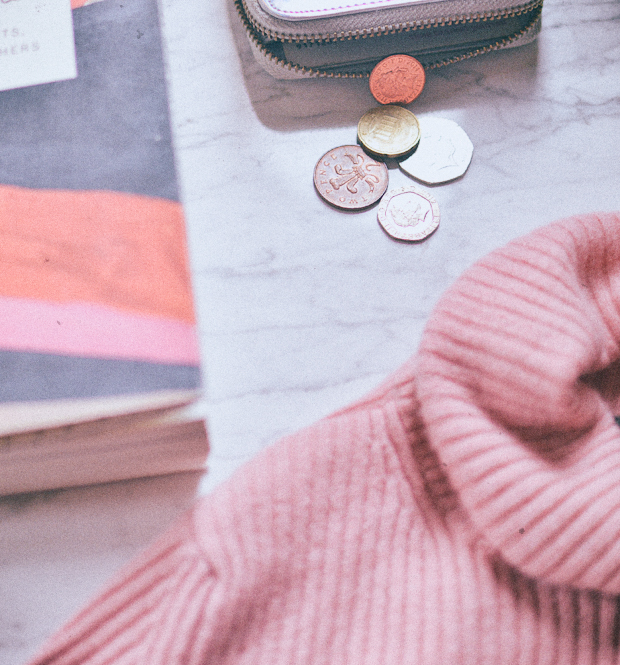 Snap decisions and impulse purchases are all well and good if you know that you'll actually end up enjoying what you buy more than the excitement of actually buying it. It's exciting, right? Going shopping and seeing something that you know will leave you with a buzz when it's wrapped up in a bag in your hand?
But what if that purchase costs less than the cup of coffee you're about to drink to give yourself a breather from all that walking around? What if the delivery costs more for that dress you're about to buy in the sale? What is that really saying about it?
You'll know you'll end up wearing something you buy if you think about it first. Be conscious – that's pretty much my main motto at the moment.
---
What are your tips on knowing whether you'll wear something you buy? Let me know in the comments!
---
Lots of Love… Tolly Dolly Posh xx