On March 29th 2012, exactly one year ago, the very first post of the Tolly Dolly Posh Fashion blog was published. It is now March 29th 2013, and I am proud to say, I have been blogging for one whole year. If you don't want to read this post, don't, because it is going to be filled with hundreds of Thank Yous, and lots of memories, so you are free to keep on scrolling down the page… (GIF via Tumblr)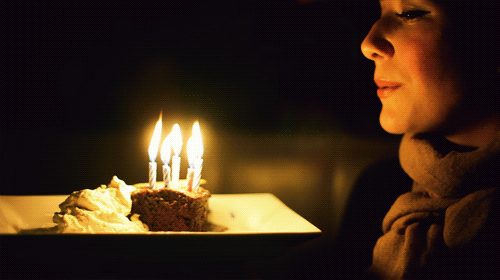 My dream is to become a Fashion Designer as you know, and that is one of the reasons I started this blog. I don't want it to be the only reason though, I don't want it to be how I get 'famous'. My plan in life is not to be famous, but to just be somewhere I am happy, and somewhere I am proud of myself. But, the blog has been the start of that, it's the little seed that hopefully one day, will grow into a colourful flower, just like me. I'm only starting out my life too, I'm 12 years old, and I have still got an awful lot to learn. Again, my age isn't something I want people to read my blog for. I want people to read it because they enjoy reading it. I want them to ignore my age whilst reading it, and then afterwards remember, that I am only 12. I hope that if you are a daily/weekly/monthly/yearly reader, that you do enjoy reading my blog, and seeing what I have accomplished in 1 year, I think, perhaps, just maybe, you might? So here's the soppy, thank you part.
My Celebrity Fashion//Superstar Fashion Network//Wantering Trendsetter Blog//The Telegraph Magazine//BBC Radio 4//Francesca Pina Blogger of The Week//Lovely's Vintage Emporium//Labelled Magazine
(Find all of my features, guest posts, interviews and more here!)
 I don't want to boast, this is about sharing the successes which you have made possible for me. Okay, okay, I have made some of it possible myself (I do write the blog, you know?!), but the only reason I can get recognised is because of all of you support me, and believe that I can reach my dreams. My first big achievement was being My Celebrity Fashion's Blogger of The Week, which was awesome! Thank You to all the team at MCF! The next one was being on Superstar Fashion Network which has over 44,000 likes on Facebook, Thank You! I have also been on Wantering as a Trendsetter which was so amazing, as I had over 130 re-blogs on their blog which was mind boggling! Thank You!! I was also nominated for a MADs Blog Award for 2013, which was amazing! (Good Luck to the finalists!) As you know March 16th for me was another amazing day! I was featured in The Telegraph Magazine that was literally insane. I cannot thank Jessica Salter who wrote the article, enough. Thank You!! Then, to have woken up last Saturday morning, to receive an email saying BBC Radio 4 would like me to speak on the 'iPM' show, just made my life even more complete! WOWZA! (Click the player above to listen!) And! In even more recent news (yesterday), I tweeted an illustration of David Bowie, and it was RTed & Instagrammed by Iman (David Bowie's Wife) who is a Fashion Designer! Thanks Iman! In a couple of weeks time I have a pretty exciting thing happening too, which you may already know about… Yes, Tolly Dolly Posh is going to be featured in Mizz Magazine! In the very next issue (the exact date will be revealed soon), you will find my face! You may not be a teen, but I used to read this magazine (when I was in the UK), and my sister used to when she was my age too, so it really is awesome!
So far in ways of stats and followers, my PB for stats is 530 which isn't much for some bloggers, but I literally do not care, that is amazing! I have built up over 920 Followers across Facebook, Twitter, BlogLovin' HelloCotton, and GFC. Again, I seriously just want you to know, I don't want to boast. I am just telling you that you have supported me so much through all of these amazing achievements.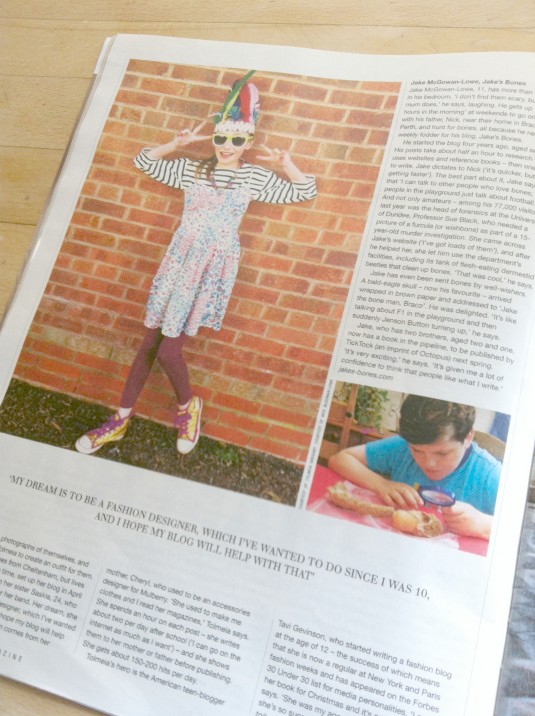 Unfortunately, due to the fact that I am 12 and don't have the biggest of budgets, I couldn't do a massive give-away, but there has been one on! It's a little thank you for supporting me and my blog as we go on our little journey! Congratulations to the winner!
The Winner of The Harts & Crosses Earring Give-Away is…
MIA! – Teenage Beauty Blogger
I will message you ASAP with details.
So, that is it! It's been one whole year of blogging! It's been a very successful journey so far, and I hope from here the road is up! Thank You for all your support, it really does mean the world to me, and I am 100% grateful for it all. I mean it! If you'd like to be an angel, and support me even more make sure to nominate my blog as Best Teen Blog in the Company Style Blogger Awards. Please use the URL: http://www.tollydollyposhfashion.com (Nominations end on April 10th) Thank You so much, and where ever you are, I blow you the biggest kisses ever! *blow….* Did you miss it? You need to practice catching… tut tut… hehe 😉
Lots of Love… Tolly Dolly Posh xx