I've recently been in touch with The Children's Society charity because they are currently trying to get more people, and specifically the UK government, to step up to the plate and stand up for girls. As a feminist and a girl/young woman myself, of course, standing up for girls is going to be of importance to me, however, it is even more important to me when the campaign they're running is focusing on appearance and confidence.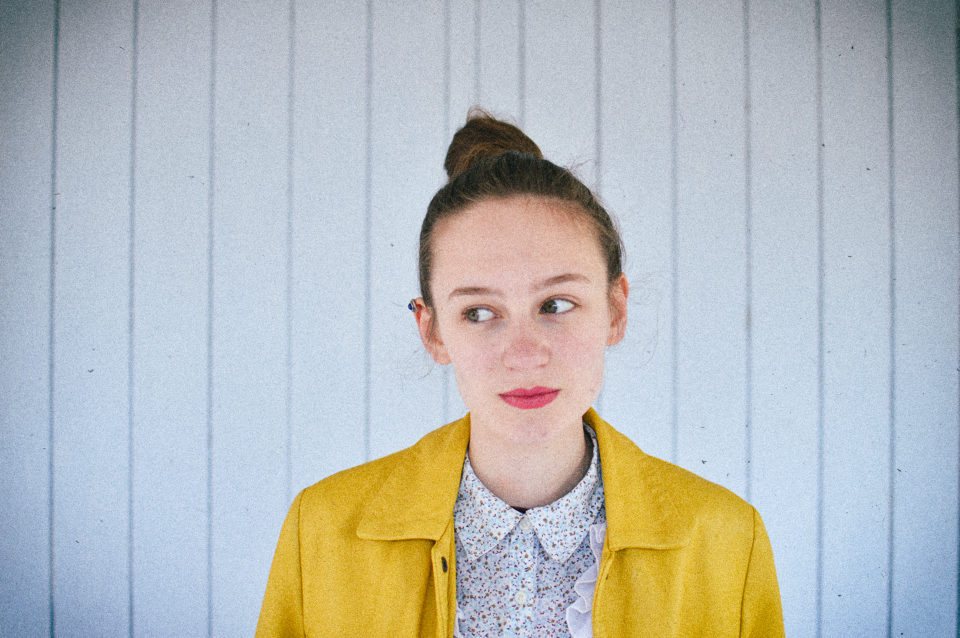 I was wondering how to go about this post but then I remembered a quote I read by Katy Bellotte on Instagram (you might know her as Hello Katy). It was one of those moments where I read it and thought to myself; that's exactly what I mean, I just haven't been able to express it so eloquently before! The quote was this:
There is a widely-popular misconception that confident people are completely without fear. Confidence isn't "they will like me," confidence is "I'll be okay if they don't." – Katy Bellotte
Out of the whole quote, though, the word that stuck with me most was the word 'okay'. My mind spiralled after reading it because it came to my realisation that, as young women, the word 'okay' is rarely used. And so I looked back on The Children's Society's notes and wondered how I could incorporate this idea into my blog post when I scrolled down onto a quote from a teenage girl that had been part of their research – it highlighted another word for me; the word was 'expected'.
This isn't a new concept for me. I've written about it before when I spoke about curating your own personal style and how in some respects, I felt as if I was expected to be a certain way; expected to dress a certain way at a certain point in my life. I'm sure it isn't a new concept for you either if you're a girl or a woman. All sorts of phrases lead back to the idea of expectancy, like 'fitting in' and 'conforming'. If you feel as if you need to fit in; you feel as if you're expected to be a certain way. If you feel as if you aren't good enough; you feel as if there's an expectation to live up to.
According to research by The Children's Society, 1 in 7 girls feel unhappy with their lives in general, with 1 in 3 unhappy with their appearance. There's pressure and there's expectancy and there's the idea of living up to a certain standard. What does 'okay' have to do with this, you ask? 'Okay' is a word stripped of expectancy. It's okay to feel a certain way; it's okay to feel down and it's okay to feel as if you don't live up to these societal pressures because as Katy's quote suggests, confidence isn't about not having fears. Confidence is about being okay with having them. Confidence is saying I'll feel okay if I don't look like this or I'll feel okay if I don't live up to what might usually be expected of me.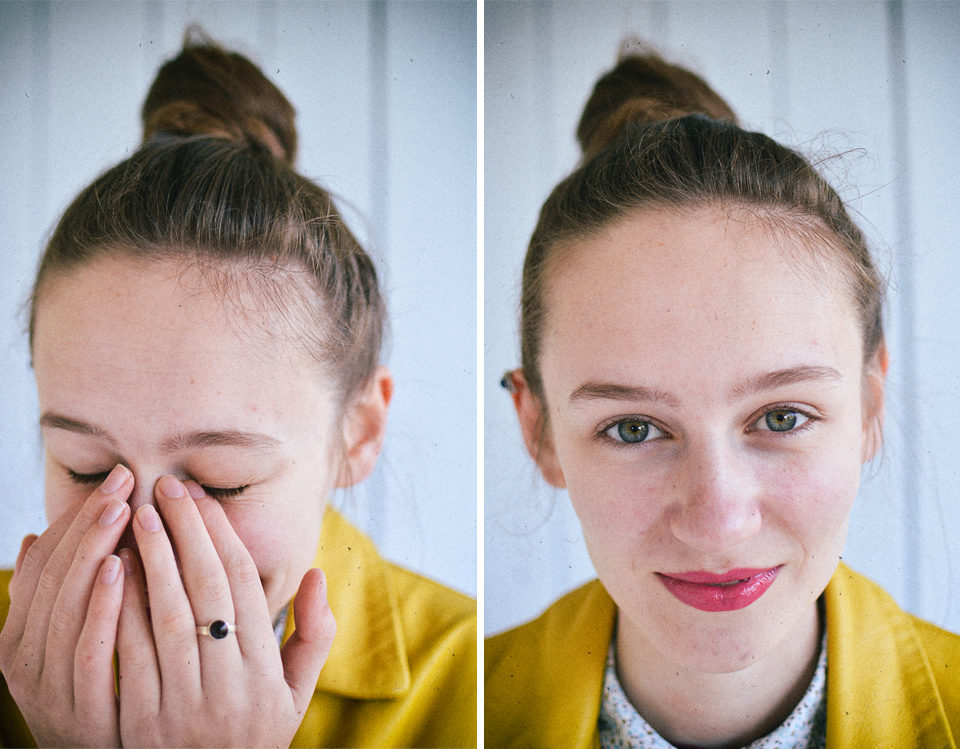 I would say I'm a confident person, in fact, I've stated it many times in blog posts like this but in no way does that mean I have no insecurities or worries. I haven't spoken to many people about this because it is rather personal to me but more recently, I've started to notice how much I focus on the size of my chest (Hi Dad!). I'm very small chested. I'm almost 17 and I still don't wear bras (Hi anyone who knows me!) because there is quite frankly no need for them and yeah, there's no difference when I wear slightly more fitted tops to when I wear baggy ones – there's nothing there to see either way. I worry that I look younger than I am, I wish I could wear more open summer dresses that aren't just straight up and straight down without feeling as if I'm a flat piece of paper and I really wish I could wear delicate triangle bras without feeling as if there's no point.
It's not that I necessarily want or need to be any different than I am but I know that in western society there is an expectation put on women for us all to have something in that department. It's about understanding and realising that there's an expectancy rather than developing upon on an idea or an image that is just there. It's engrained within younger people to feel this way because there aren't enough people shouting out and saying that it's okay not only to realise there's a pressure but that it's okay to not be defined by it or expect ourselves to rely on it.
It's okay to be who we are because that is who we are. We shouldn't expect ourselves to change for anyone or anything but it's also okay to listen to that pressure and start to understand it. This can be taken on for more than just insecurities, this can also be taken on board when we think about more mental issues and the health and wellbeing of our minds. Opening up about mental health is what we all need more of especially when insecurities and fears are often caused by anxiety and depression.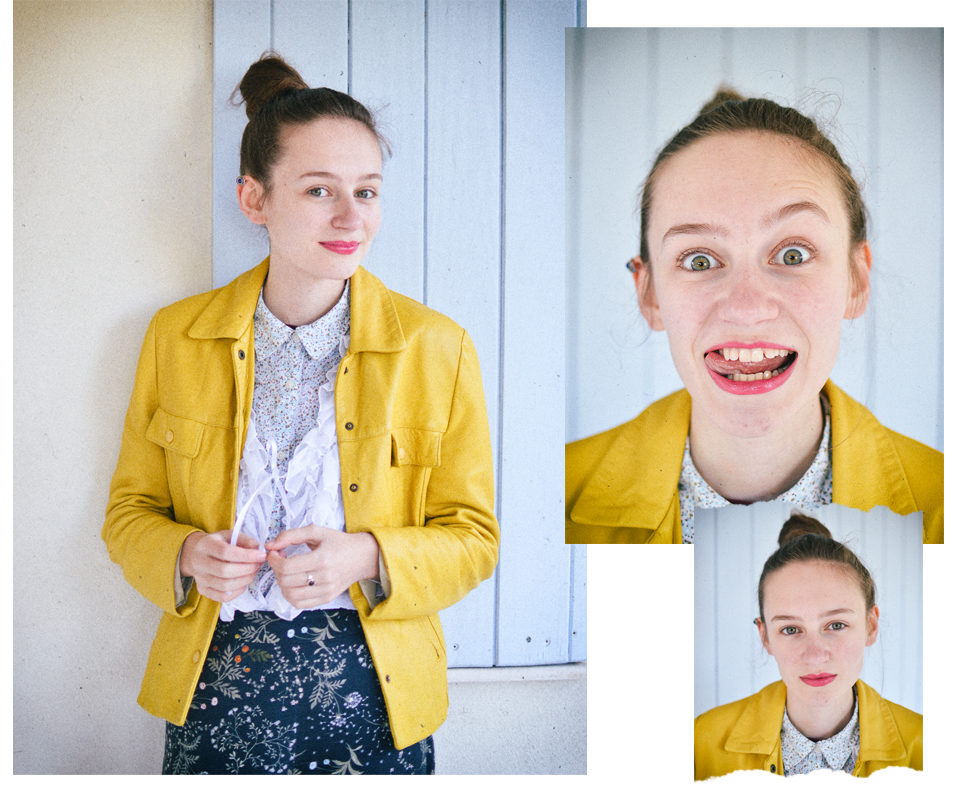 ---
~ THE OKAY CHECKLIST ~
✓ Make a list of your insecurities
✓ Ask yourself where they came from
✓ Ask yourself who brings out your insecurities and who lessens them
✓ Make note of when you don't feel insecure; what made you feel that way?
✓ When you do feel down or insecure, tell yourself it's okay
✓ Tell other people it's okay too
✓ Try to listen and understand yourself more and more each day
✓ Read The Good Childhood Report and spread the word!
---
I always try and leave my readers with something to learn from so I've made a small checklist of questions to ask yourself and small ideas to remind yourself of on a daily basis. I'm also going to link you up with three of my previously written articles and works on similar topics. There are checklists and helpful ideas within them too and I hope they will start to open your eyes up to why it's okay to feel okay…
"How do we skip out those thoughts that make us pressured? How do we stop ourselves from shrinking back down into that mold of 'being normal' or 'being perfect?'. Well, I've thought about it, and I know you're no doubt going to think I sound crazy but… I like to think about the size of the world and the universe. Yup, you read me right… I'm getting deep."
"The more you flaunt it, the more people will catch on to your awesomeness, which means in the end, more people will be flaunting their awesomeness, so nobody will have to feel like a sore thumb ever again."
"We have this incredible ability to store the outfits and the hairstyles and the make-up looks and the places we went and the inspiration we found in our own personal archives. We are the curators of our own archives. It's scary, sure… the idea that we'll look back and regret decisions or cringe over them, but that's the great thing about storing it all and utilising these tools – we can gradually accept change and we can look back after a few weeks and start going 'Oh, well I wouldn't do that now'. We have time to process change, and we really need to take advantage of that."
---
How do you tell yourself it's okay to feel okay? How do you deal with insecurities? Share your wisdom in the comments!
---
I'll be back soon with some fashion week content…
(Obviously The Children's Society is a charity so this blog post is in no way sponsored. I just feel strongly about these sorts of topics.)
Lots of Love… Tolly Dolly Posh xx