I'm not meaning to fill up my blog with book reviews, but I'm back again today with just that! I've been dropping notes here and there that I'd be reviewing "Stitched Up: The Anti-Capitalist Book of Fashion" by Tansy E. Hoskins, so that's exactly what I'm going to be doing. It's another book based around ethical and sustainable fashion, as well as the effects of fast fashion, as that's what I've been researching and wanting to learn more about recently…
Stitched Up is a book opening up about the world of fashion and what's behind the clothes we wear. It flicks between brands and labels like Primark to Karl Lagerfeld as it explores consumerism, class and advertising, to reveal the interests which benefit from exploitation. Tansy delves into the relationship with the planet and with our bodies to uncover what makes the industry so damaging.
Along with advertising, it takes a look at racism and beauty standards and why they exist, as well as what could happen if the industry starts to adapt and change to better itself. It's filled with accurate information and true insights and truly opens your eyes to why we shouldn't just be blaming the high street for the effects and disasters happening – we should really be blaming capitalism.
I wasn't quite sure how to start this review, so I'm going to note down some of the topics that came up and how I responded to them and how I am still reacting to them.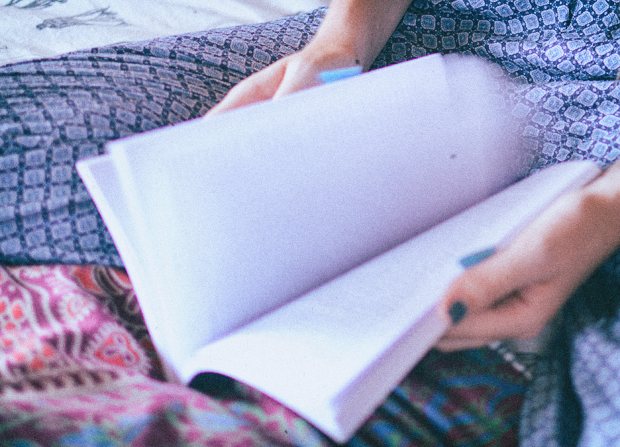 I'll begin with one of the most interesting and eye opening chapters for me – 'Stitching it'. In this chapter, Tansy talks about garment production and the arguments as to 'why sweatshops have benefits'. There's one argument in particular which is based upon the idea that manufacturers would flee from developing countries where the sweatshops are based, if there was a wage increase to help and support the workers. Yet the logic fails when you take a look at the statistics and facts, which are all clearly marked out on Page 87…
"The wages of garment workers could be doubled without there being a noticeable impact on the price of clothing. The wages of garment workers account for 1-3 per cent of the cost of clothing – 1.8 per cent in a 2002 study by the economist Robert Pollin. According to experts: 'for a typical sportswear garment, doubling labour costs (by doubling wages) would result in retail price increases of roughly 1-3 per cent; tripling wages would result in price increases of 2-6 per cent.'"
---
There's then an example of a dress Kate Middleton wore by Reiss. Female workers in the Romanian sweatshop producing the dress, were paid only £168 a month (or, 99p an hour). The dress originally retailed at £175, so if their wages had been doubled, the dress would have cost just £178.15. That's £3.15 more. That's the price of a coffee in a Starbucks or a Costa. It's a price that anyone shopping at Reiss would be able to afford, and a small difference that the brand could easily work with. If we're paying the same amount as one worker's monthly income for a dress, then surely, something's not right?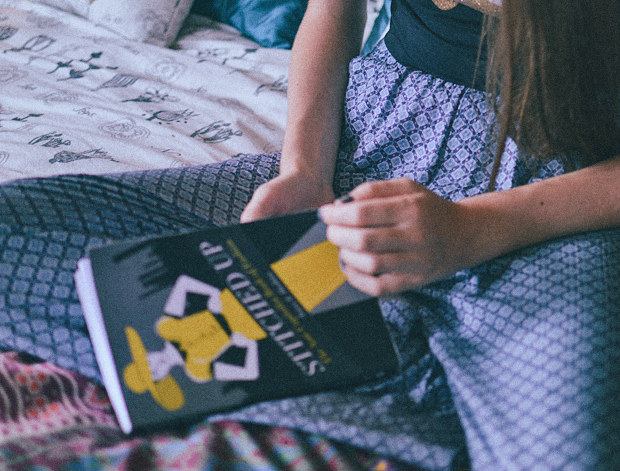 On the same vein of sweatshops is the quality of garment factories and workshops. After the Rana Plaza disaster, it's obvious that things need to change, but what's quite shocking is how easy it would be to do it; Tansy explains on Page 77…
"According to the Workers Rights Consortium, the cost of implementing decent standards in Bangladesh's 4500 factories would be $3 billion spent over five years. Consider that the five siblings of the Walton family, which controls Walmart, each have personal fortunes of £18 billion. Just 3.5 per cent of their wealth would ensure that the people who slave for them do not die horribly in the process."
---
Like a lot of these statements that are featured in the book, there are many reasons why these changes aren't happening, even if the opportunities to do so are there. The main reason is capitalism (hence the name of the book) and how corporations work together to keep profits high and to keep things ticking along in a cycle (more on that in a moment); but that doesn't make it seem any less simple.
My initial thought was – 'Imagine that? Imagine if a brand really did that. Imagine if they used what they have, and what they don't necessarily need, to help what they know is a problem? It would not only be a benefit to the people receiving the help, but it would also be a benefit to their brand and how they're perceived – no?' – until another chapter popped up and got me thinking about using change for promotional benefits.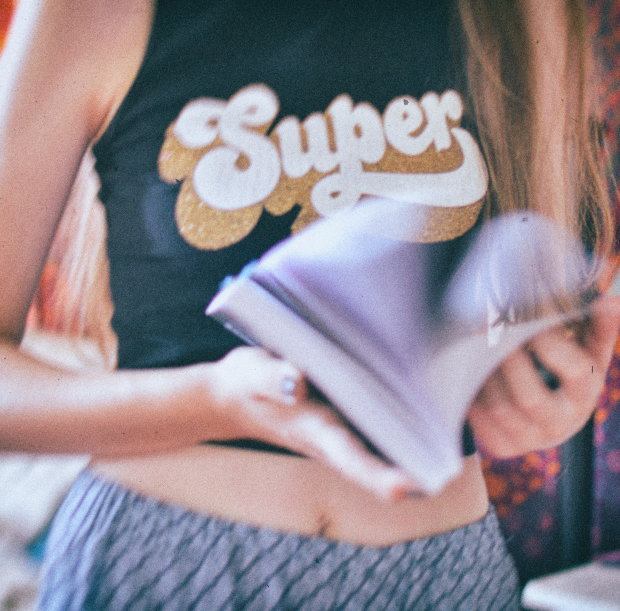 So many brands these days start up campaigns just for the name of their brand. For example, Marks & Spencer's have their 'Shwopping' campaign which promotes the idea of donating old and unwanted clothes, yet it becomes totally hypocritical when they start giving out vouchers and membership points for doing so. They're promoting the idea of out with the old, in with more new. On the surface, it gives their brand a good name for being green and sustainable, yet the actual idea is the total opposite of that. ASOS are also a brand promoting the 'swapping clothes' idea; they may not be giving away vouchers in exchange, but the selling point is having more space in your wardrobe – out with the old, in with the ASOS!
We need more brands to be genuinely interested in change and learning more. We need more powerful voices to genuinely take charge, rather than have their PR and Marketing departments decide it would be great to support 'Green Week' so that they have a good voice, temporarily. It's all an illusion, when really, they're the ones creating the damage in the first place.
I'm going to jump back to the ticking along of the cycle I mentioned earlier with this Marx quote from Page 55 which I've already mentioned in my blog post about emotional sustainability to make things a little clearer…
"Fashion is more than just clothes; it is a commodity cycle of newness that makes clothes go out-of-date and keeps retailers in business. This makes consumption the final stage in the production of fashion: 'A product becomes a real product only by being consumed,' wrote Marx. 'A garment becomes a real garment only in the act of being worn.'"
---
The industry is a cycle which starts with a trend that is produced on mass at low costs. Profits are made and the cycle starts again once that trend has fizzled out, or once the brands and companies have decided it needs to fizzle out so they can start making money from the next big thing. It's unsustainable. I believe the number is roughly 52 collections per year for a high street brand. That's 52 different cycles of clothes that are based around temporary ideas.
Just going into a store the other day and immersing myself within the summer to autumn transitional sales made me realise how true this is. It's only just August and there are already autumnal pieces being sold, with summer pieces starting from €3.99 on discount.
Not included in the book, but something I recently discovered through The JUST Project (possibly the best ethical directory there is), is that H&M-owned brand COS is running things slightly differently with two collections per year, each designed 18 months before they go on sale. Unfortunately that doesn't guarantee perfect working conditions, but at least the sustainable base is being built upon.
Overall, Tansy has really given me some food for thought and has already made me purchase Lucy Siegle's "To Die For" book for my next bit of research. I'm also taking a deeper look into Karl Marx and his views on capitalism, which I know might seem quite controversial, but when you read and listen to the beginnings of his ideas and ideologies, you can see where he was heading and how his opinions can be taken upon in current times.
I haven't even touched on the beauty standards and racism side of things, so if you'd like me to talk a little about what I took from that, then please do let me know… or of course, buy a copy of the book yourself so you can have a read! It's definitely worth it.
Look out for a review of Lucy Siegle's book once it's arrived and been read, as well as a review of Vivienne Westwood's book in the not so distant future.
Lots of Love… Tolly Dolly Posh xx