I thought it would be nice to do a little round-up of brands that I've discovered whilst travelling around Italy. Not only can you take note for your next holiday, but you can get a taste of the sorts of things I've been loving recently. The price ranges vary and I've included a brand that you may have heard of already, so hopefully all of you can discover something new that suits you!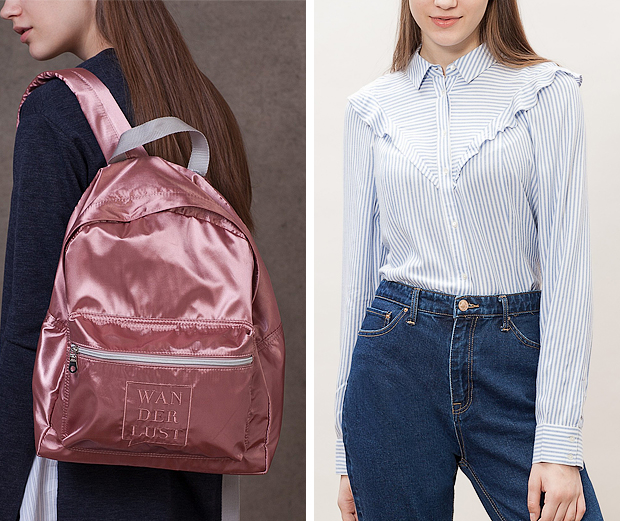 ---
~ STRADIVARIUS ~
Low-end, high street bugdet 💰🇮🇹
---
If you read my post on combating feeling judged and self-conscious, then you would have seen me wearing a Stradivarius piece already. Mama Posh kindly bought me a little number from them and I soon fell in love. Although I'm trying to shop more ethically, I absolutely love their aesthetic and the prices are pretty damn good for what you get. It's nice finding a brand that is fresh and sticks to a clean theme, especially when it's on the lower end of the price range, so I'm in awe of everything really.
My two favourite pieces currently are this satin rucksack and this ruffled blouse. I'm huge on blouses so any chance I can get at adding another to my collection, I'll take!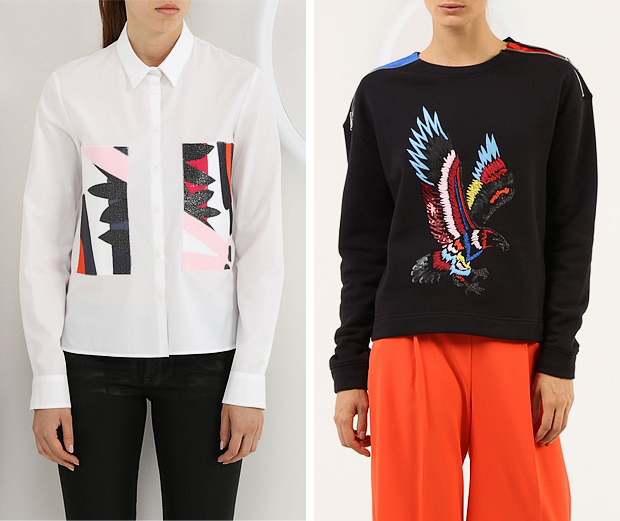 ---
~ GILMAR LAB* ~
High-end, designer labels 💰💰🇮🇹
---
On the higher end of the scale, I was recently introduced to Gilmar Lab which has a collection of lovely Italian designers, including ICEBERG who's pieces I have featured above. Another brand which is simple and sleek, with a clear vision and aesthetic.
I've chosen yet another blouse because I adore the embellished panel detailing… the colours are really satisfying together. On top of blouses, I'm also loving sweatshirts (usually with slogans), and this embroidered one is such a stunning piece.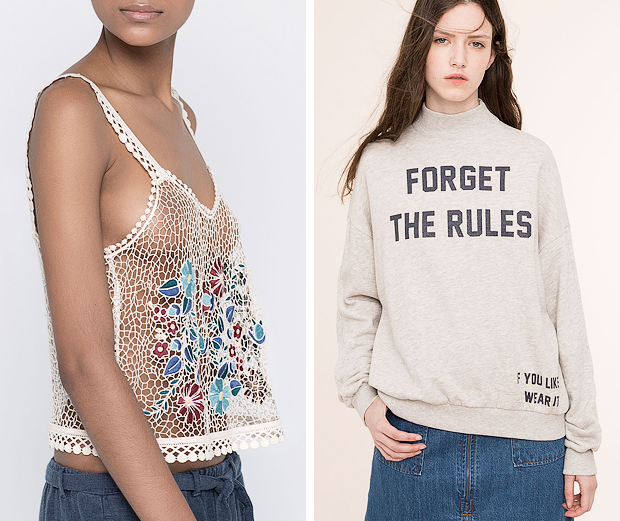 ---
~ PULL AND BEAR ~
European, high street budget 💰🌍
---
Lastly, but not least, is a brand which we have back in the UK too – Pull and Bear. It's actually a Spanish brand but seeing as I only started browsing their shops in Italy, I thought they were worthy of a mention.
I've already picked up a sweater from here which is a mustard yellow 70s style piece, and it was Made in Portugal which made me extra happy. Not all of their pieces are made in Europe, but going in store to look at the labels is definitely something I'd recommend. I'm very tempted by that Forget The Rules top because it is totally me. One for the birthday wishlist, perhaps?
---
What brands have you recently discovered? Do you know of any other Italian fashion brands? Let me know in the comments! I'd love to discover more 🙂
(This is a sponsored post in collaboration with Gilmar Lab. All opinions are 100% honest. You can read my full disclaimer here.)
Lots of Love… Tolly Dolly Posh xx