---
Fashion Revolution Week was created after the Rana Plaza factory disaster in 2013. The factory home to many big name fast-fashion brands collapsed, killing over 1,100 people and injuring thousands more. In order to create change within the fashion industry, transparency is needed across the board as well as commitment to ethics and sustainability. Fashion Revolution asks you to get involved by sharing a photo/selfie of your favourite clothes asking the brand, #WhoMadeMyClothes?
---
One of the ways Fashion Revolution is trying to inspire people to care more about their wardrobe's impact is getting them to write a 'love story' to some of the items we own so that we can spend a moment to really appreciate what hangs on all of our hangers or what is tucked away in our drawers…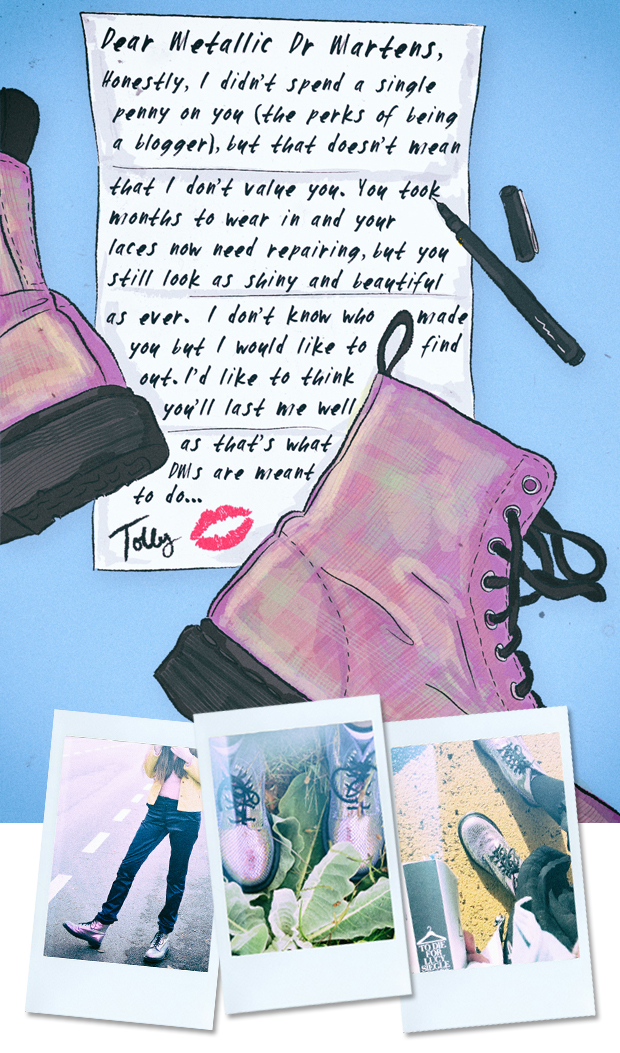 Dear Metallic Dr Martens,
Honestly, I didn't spend a single penny on you (the perks of being a blogger), but that doesn't mean that I don't value you. You took months to wear in and your laces now need repairing, but you still look as shiny and beautiful as ever.
I don't know who made you but I would like to find. I'd like to think you'll last me well as that's what DMs are meant to do.
Tolly 💋
---
~ HOW I STYLE THEM ~
1 / 2 / 3
---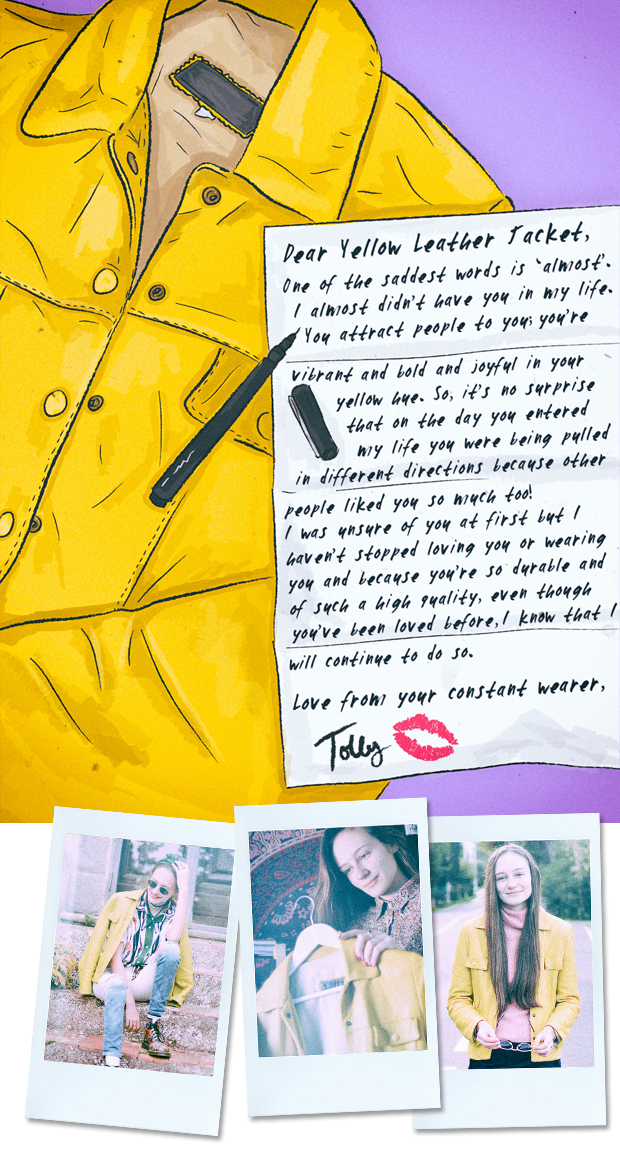 Dear Yellow Leather Jacket,
One of the saddest words is 'almost'. I almost didn't have you in my life. You attract people to you; you're vibrant and bold and joyful in your yellow hue. So, it's no surprise that on the day you entered my life you were being pulled in different directions because other people like you so much too!
I was unsure of you at first but I haven't stopped loving you or wearing you and because you're so durable and of such a high quality, even though you've been loved before, I know that I will continue to do so.
Love from your constant wearer,
Tolly 💋
---
~ HOW I STYLE IT ~
1 / 2 / 3
---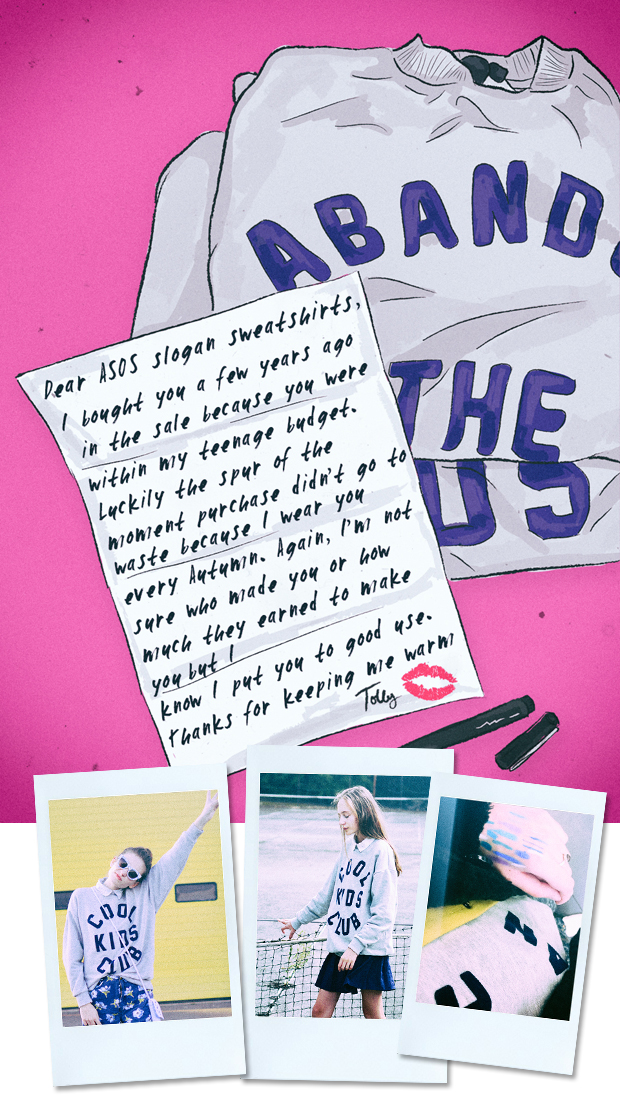 Dear ASOS Slogan Sweatshirts…
I bought you a few years ago in the sale because you were within my teenage budget. Luckily the spur of the moment purchase didn't go to waste because I wear you every autumn.
Again, I'm not sure who made you or how much they earned to make you but I know I put you to good use.
Thanks for keeping me warm,
Tolly 💋
---
~ HOW I STYLE THEM ~
1 / 2 / 3
---
What would you write in your love story to your clothes? What are some of your favourite pieces in your wardrobe? Let me know in the comments!
Lots of Love… Tolly Dolly Posh xx