So, as I mentioned a couple of posts ago, I've teamed up with Boohoo on a little prom outfit! Last year I worked with New Look, so it's been really interesting to compare the two sites and what they have to offer. I've definitely noticed a difference which is why this is more of an 'uncoventional' prom outfit idea… but then, I'm pretty much always unconventional…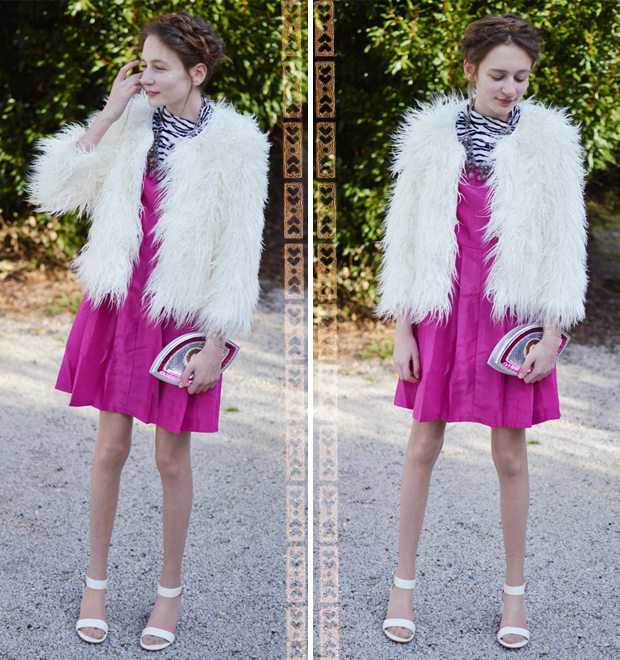 ---
WHAT I WORE: Shaggy Faux Fur Jacket £20.00 (Boohoo)* // Magenta Prom Dress £18.00 (Boohoo)* // Metallic Temporary Tattoos £4.00 (Boohoo)* // Floral Necklace (Boohoo)* // Zebra Top (Jumble Sale) // Eye Clutch (Sunita Mukhi)* // White High Heels (New Look)*
---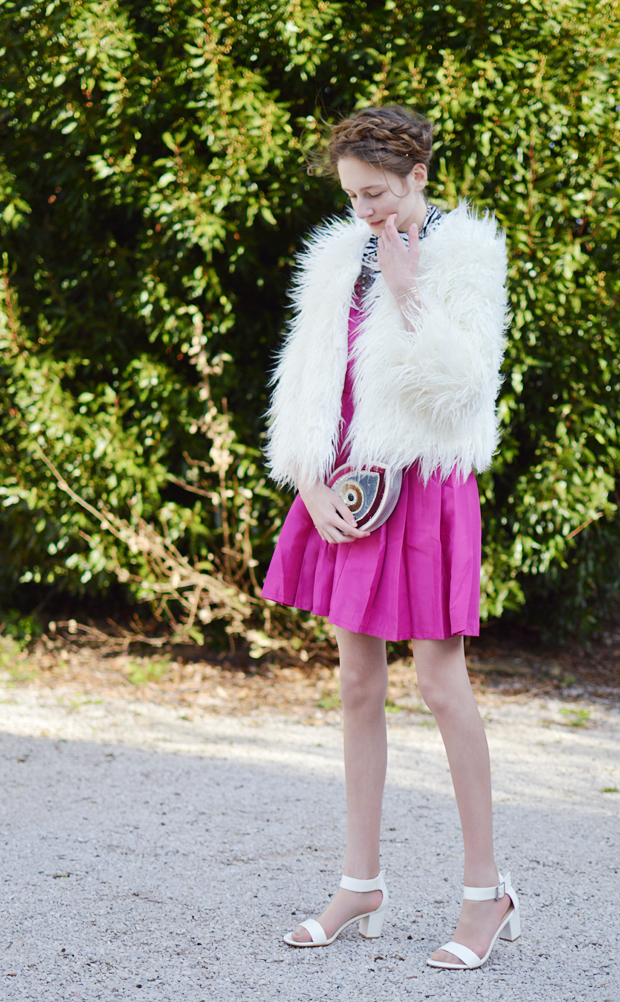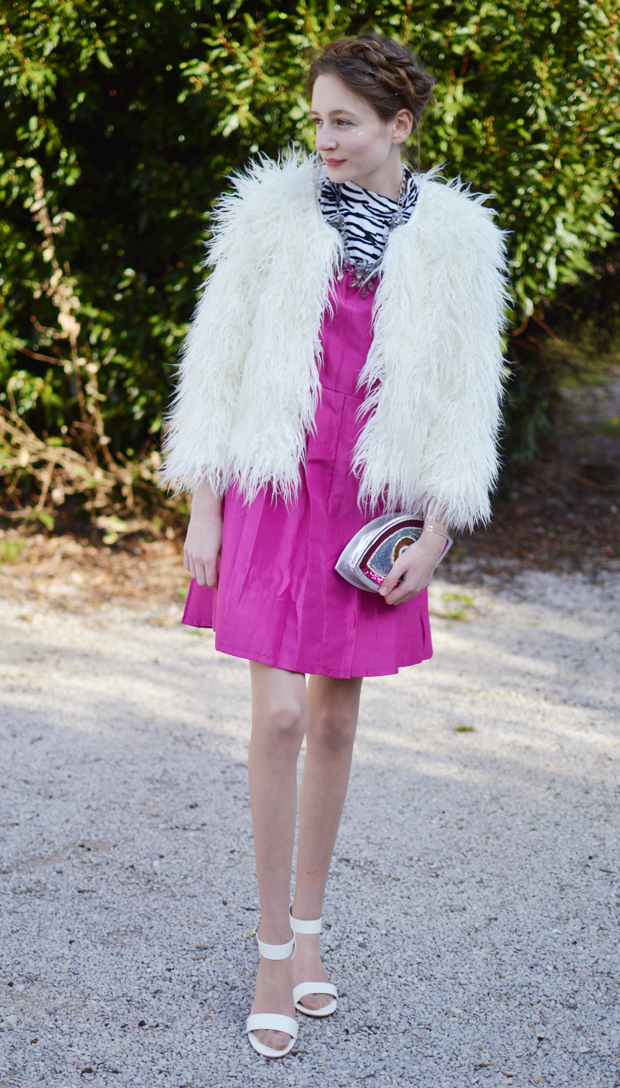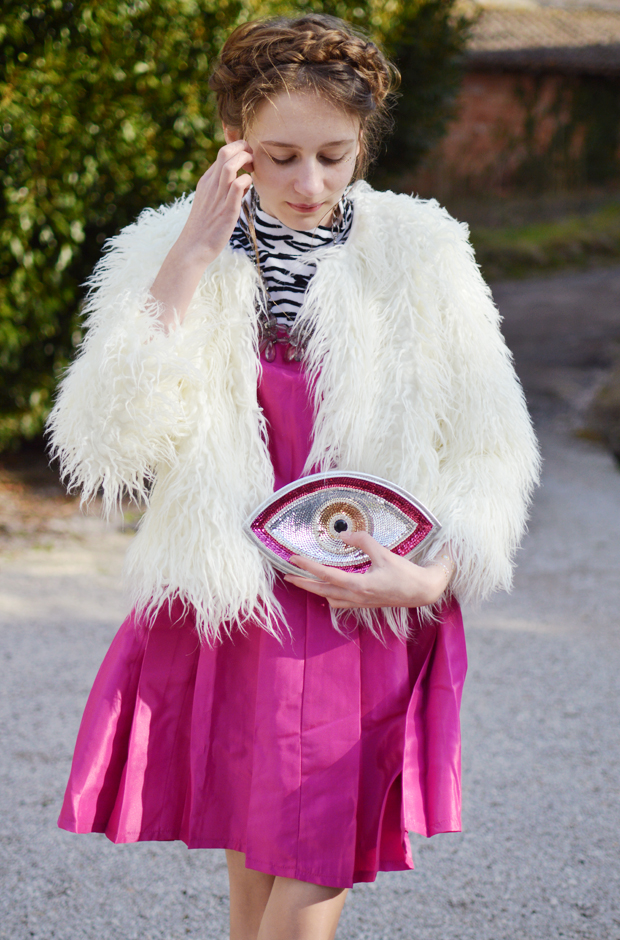 Obviously (well to most people anyway), the dress is the most important part to a prom outfit. In my opinion, you could wear a jumpsuit, a top and trouser combo, anything you like, but a dress sometimes looks good too. This dress really jumped out at me for the colour and the shape. It's actually an off-the-shoulder dress but due to me being a tiny little thing, it's more like an… 'off-the-elbow' dress. I managed to save it and still make it look half prom like with my nifty zebra roll neck top. I honestly love that top.
I also honestly love this jacket. I have to be honest with you, it isn't the best quality, but I think the texture is very unusual. Along with this prom dress, I've been loving wearing it with 70s style denim and chunky platform heels. It's the perfect day-to-night piece, don't you think? I think for a prom too, it's a great cover up for those chilly nights.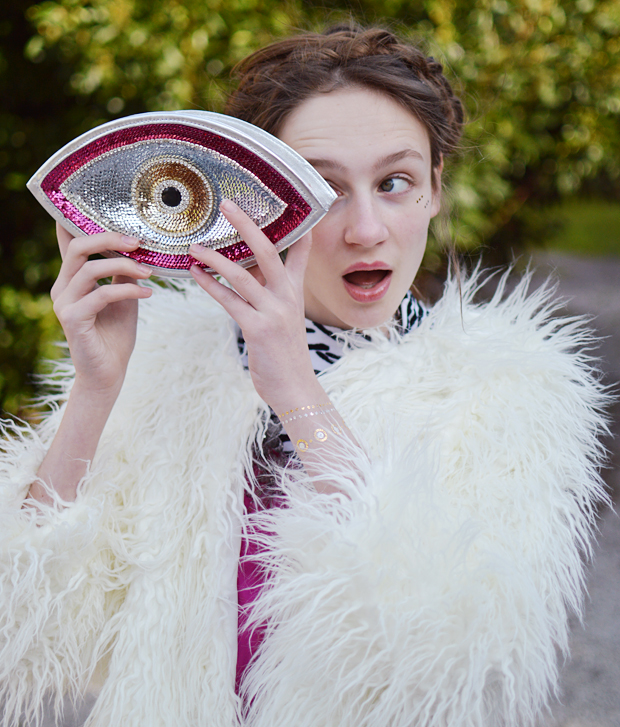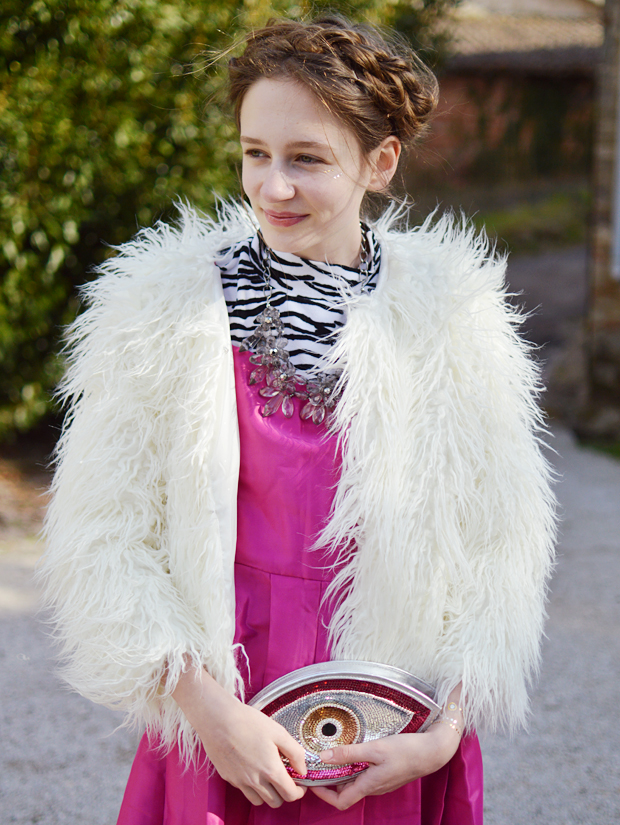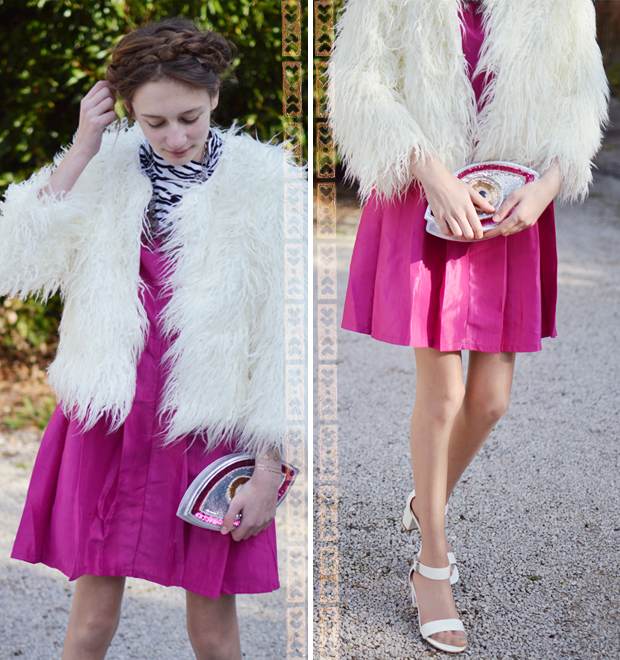 For accessories, I decided to top the look off with a chunky necklace (which I actually, really, really love) and a cute, sparkly clutch. The necklace is a sort of raindrop style, dark transparent grey with a dark chunky chain… something I'd usually avoid but actually looks kinda' funky on. Oh and the shoes you ask? Well they're actually from last year's prom post but I still love em'. I did however get some other Boohoo shoes which you can see styled up in this DIY blog post.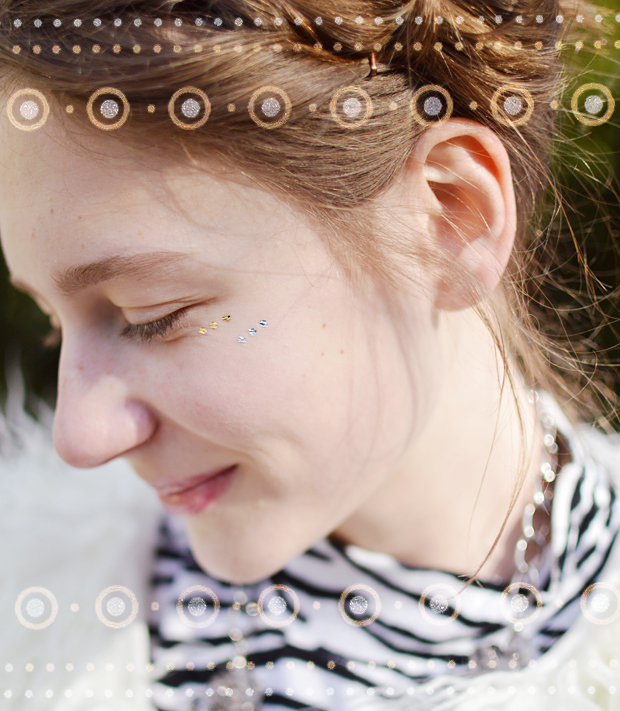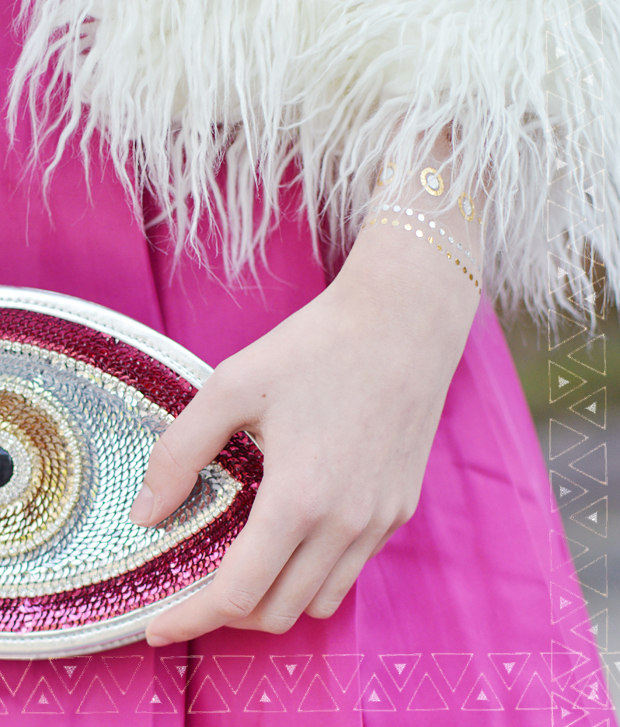 You may noticed throughout this post that I have put some snazzy geometric overlays on my images… well, well, well. These are actually in fact metallic temporary tattoos! How cool? You can see them on me above. I'm so obsessed. It's such a cool idea and adds that tiny detail extra. It's all a great way to avoid wearing heavy jewellery and bracelets that fall off whilst you dance the night away. They really are quite shiny and I definitely need to purchase some more. SO. COOL.
What do you think of my prom outfit? What are you wearing for your prom? I'd love to know in the comments!
(Items marked with an * in this post were sent to me for review purposes. I was not paid to write or publish this blog post by Boohoo. Read my full dislcaimer here.)
Lots of Love… Tolly Dolly Posh xx