Hello! Yes, I am still very much alive. I've been super busy this week and am having to cram taking blog pictures into one (extremely beautiful, hot and sunny) day before I'm back off home to the UK again! I got asked a while back by New Look if I wanted to style some pieces from their new New Look Prom range as part of their new campaign, so obviously… I said yes! By the way… I did an article on teen blogging for Issue 4 of Blogosphere Magazine if you want to take a look… 😉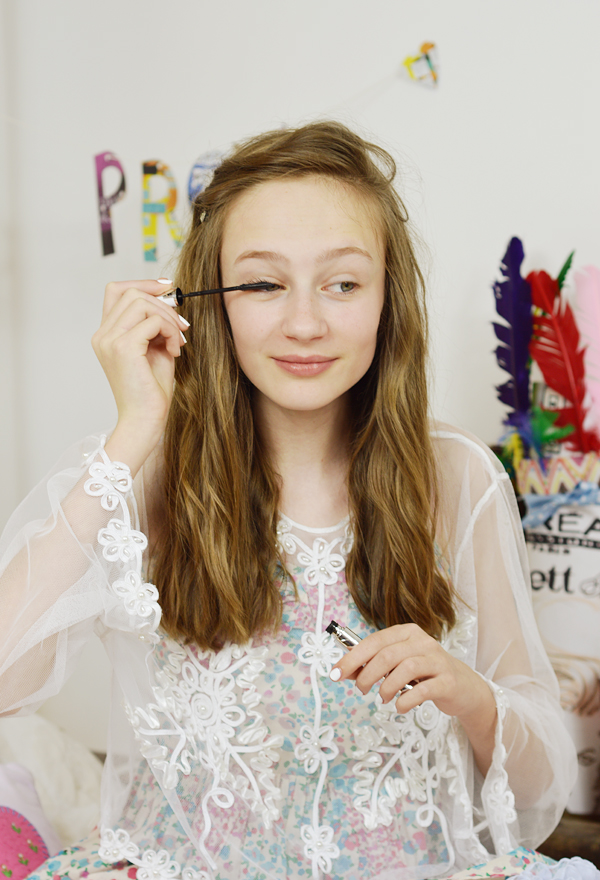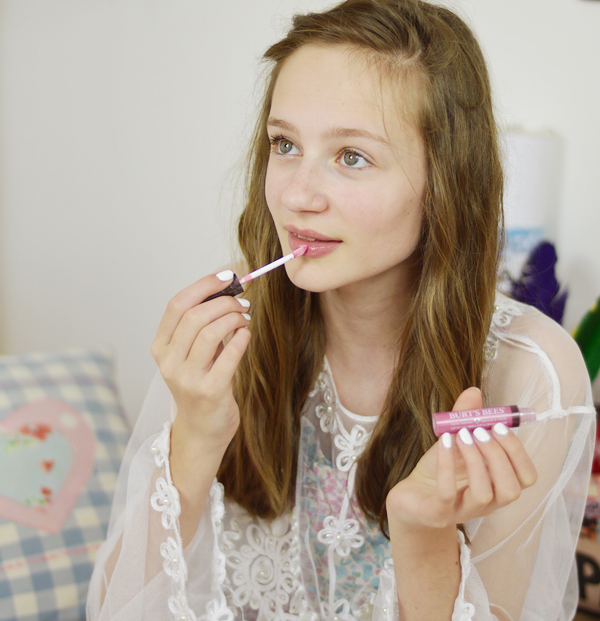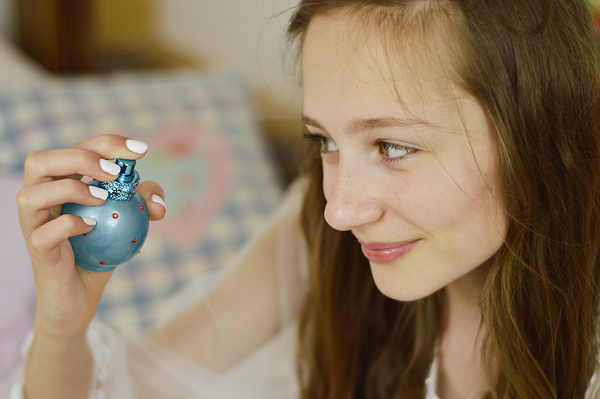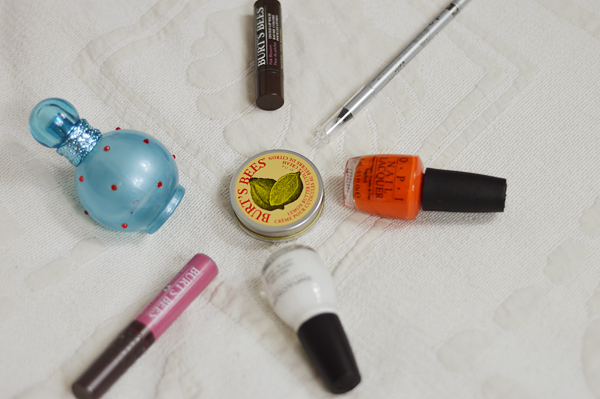 Beauty // What I Wore: Telescopic Mascara (L'Oreal), Silver Eyeliner (Rimmel Scandal-Eyes), Lipgloss in Rosy Dawn (Burt's Bees)*, Tinted Lip Balm in Pink Blossom (Burt's Bees)*, Perfume (Britney Spears), Lemon Cuticle Butter (Burt's Bees)*, Snow Me White Nail Polish (Sinful Colours) & A Roll In The Hague Nail Polish (OPI)
I don't wear a lot of make-up… I skip any sort of foundation or BB cream, I just go with a tiny bit of mascara and something on my lips… I received some lovely bits from Burt's Bees, and have been testing out their new lip colour range. The tinted lip balm is like melted butter on your lips… it's so silky and soft! The lip gloss is pretty darn good too! The packaging is lovely and it isn't sticky! A win win really 🙂 The colour of both products are so nude, but give off a really girly and simple look! Love, love, love!
For my nails I went with a white Sinful Colours polish and it only cost me £1.99! It stays for ages and doesn't chip that much like other polishes. The colour is very opaque and for the price, I definitely recommend it! I went for orange on my toes and I think it looks very summery!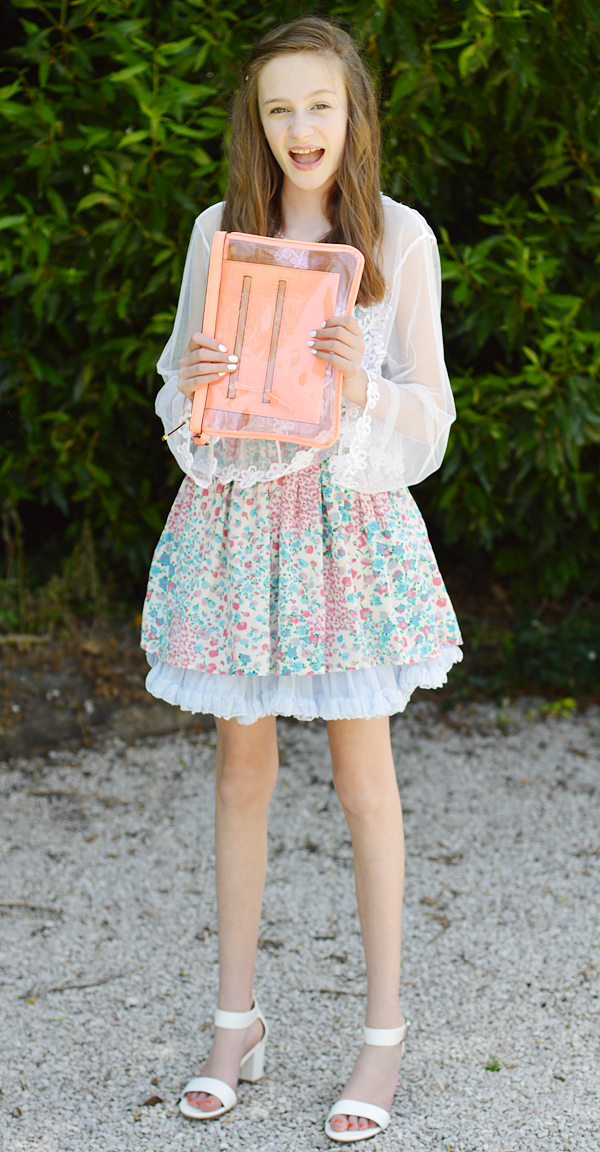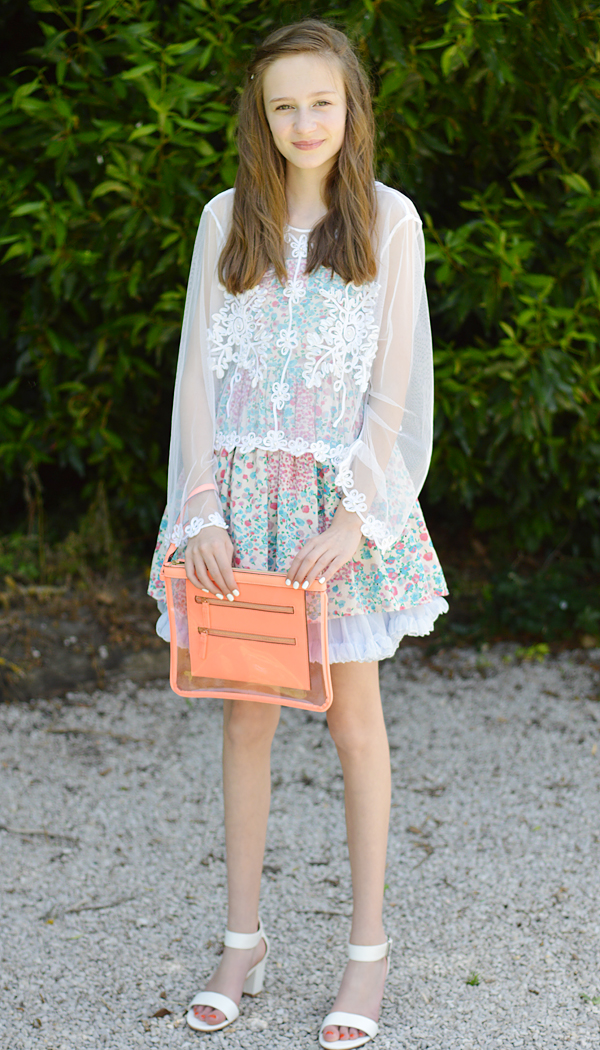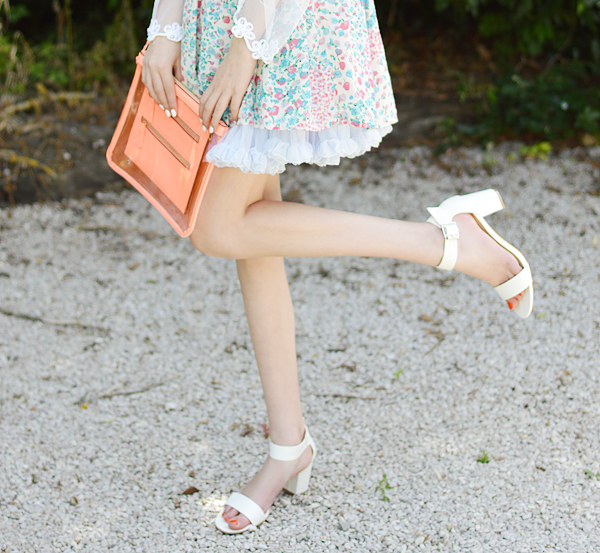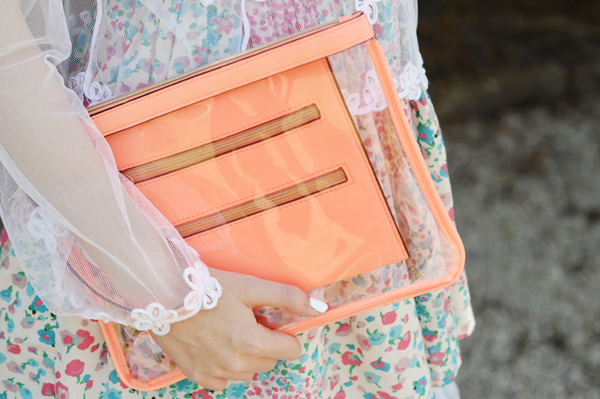 Fashion // What I Wore: Printed Dress (Primark), Pastel Petticoat Tutu (M&S), Embellished Mesh Shell Top (Jumble Sale), Clear Orange Clutch £9.99 (New Look)* &  White Strap Peeptoe Heels £19.99 (New Look)*
When I received my gorgeous accessories from New Look I felt like Olivia Purvis (she's gorgeous). I have never owned such a grown-up pair of heels and these are gorgeous! They're actually surprisingly comfortable (…until I attempt wearing them for a long period of time…), and look so sophisticated. Let's not get started on the clutch… it's soooo funk-ay! I love how it's clear yet it still has the section to hide things away… super practical if you ask me! I knew straight away what I had to pair them with and of course my classic Primark dress made an appearance!
Too make the dress a little bit more 'prom like', I added on top my bargain mesh shell top and my M&S pastel tutu for va-va-voom underneath the skirt of the dress. The colours all match really nicely and makes the outfit more laid-back and fun for such an occasion. I was also sent a lovely embellished belt which is sooo pretty, it just didn't fit in with this outfit perfectly. You can have a look at here if you like!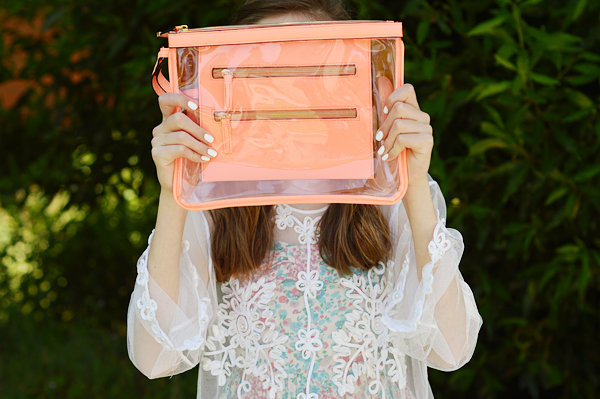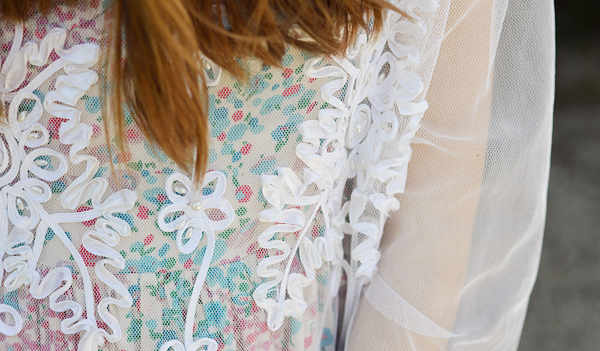 What do you think when you think of a Prom outfit? I just think my style! I love colour and embellishments just make it even more fun. This outfit is also very practical as you can move and swish all you like. Get on that dance floor baby! Ooh, we must mention my hair! I decided to curl it, but last night I plaited it and it just made it a ton easier to do! I love messy beachy waves, it suits me the best! I haven't curled my hair in ages… it takes forever and I'm never usually happy with it, but this result was quite satisfactory! Hooray! Also… do you like the way I have edited these pictures? I found a tutorial about using gradients with curves and I like it! Oui or non?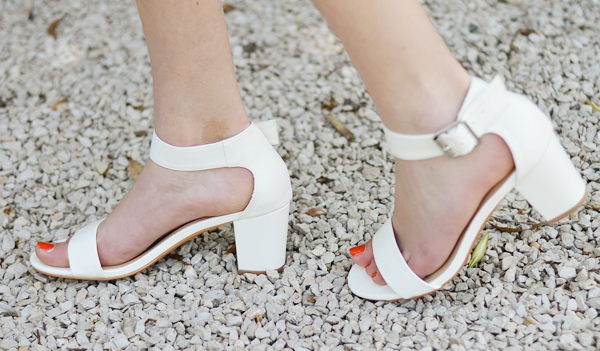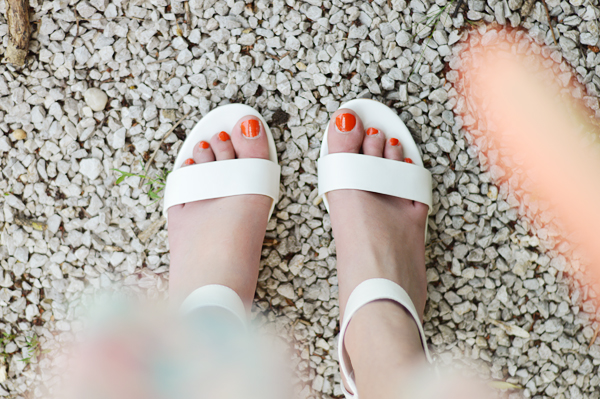 I am very self-conscious about my feet… without the wonder's of Photoshop they would look horrid… trust me… but some how this nail polish and shoe combo cheers them up a bit! They look more lady like and not so 'ew' from winter, which is a win. The strap on the toes distracts them and my feet actually look presentable… sort of.. just take away the fact they look wonky… yup okay my feet are weird and I can't hide the fact.
So that's what I would wear to prom if I were going! What would you wear? Make sure you let me know in the comments! As I mentioned at the beginning, I'm away this coming week so please don't expect a post for a while… sorry! I will be back, I promise 🙂 See you soon girls and guys!
(I was not paid to write this post. New Look offered me a few pieces as one of their favourite bloggers. Read my full PR disclaimer here!)
Lots of Love… Tolly Dolly Posh xx