The other week we popped along to one of my favourite beaches, which is actually a quarry made into an adventure beach, and it's really quite fun! I wanted to take some snaps of a summery outfit I popped together featuring a few new pieces to my wardrobe, and I hope you like this My Style post as much as I do! A la plage…. 
What do you like to wear to the beach? Let me know in the comments…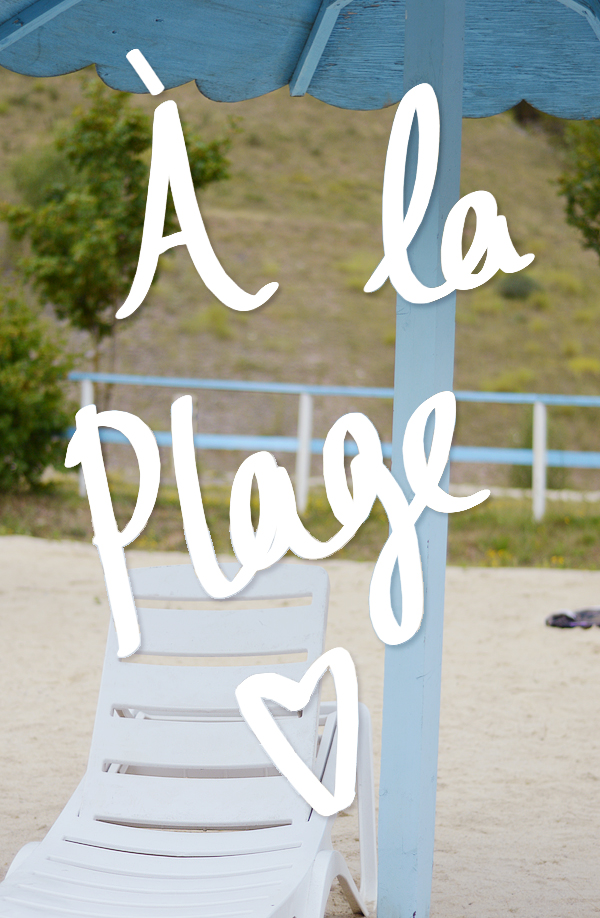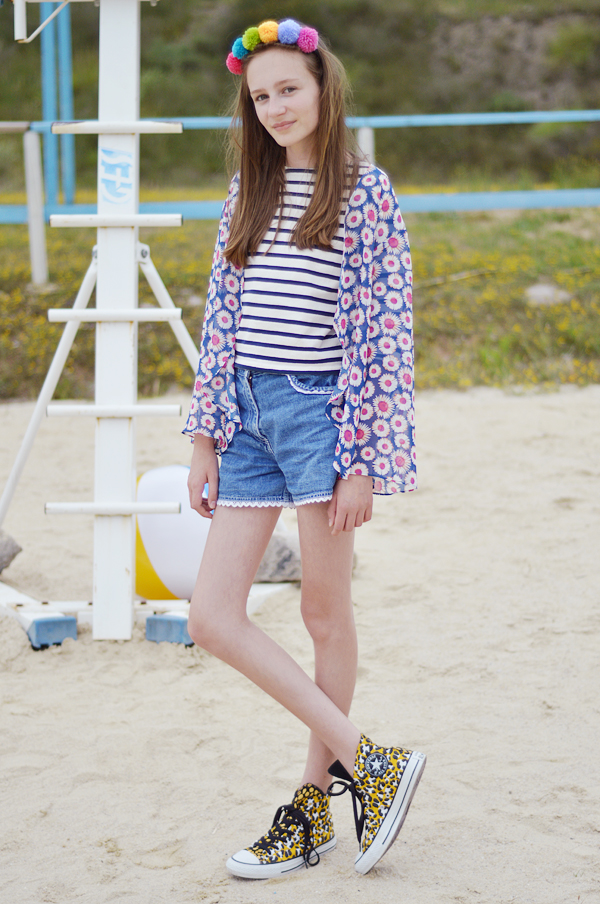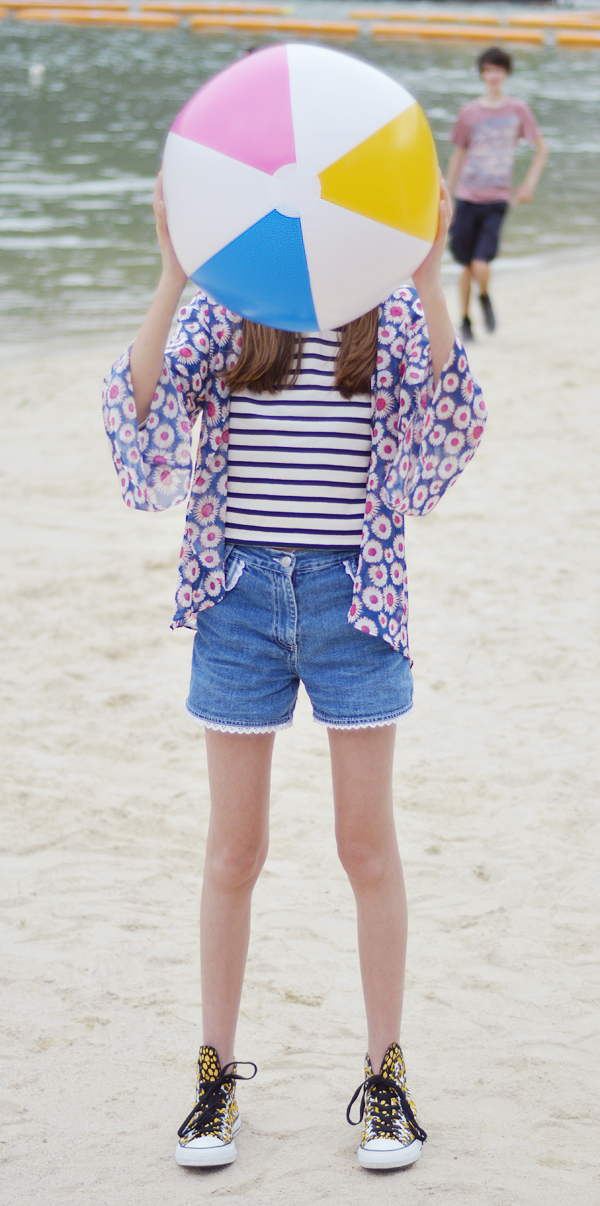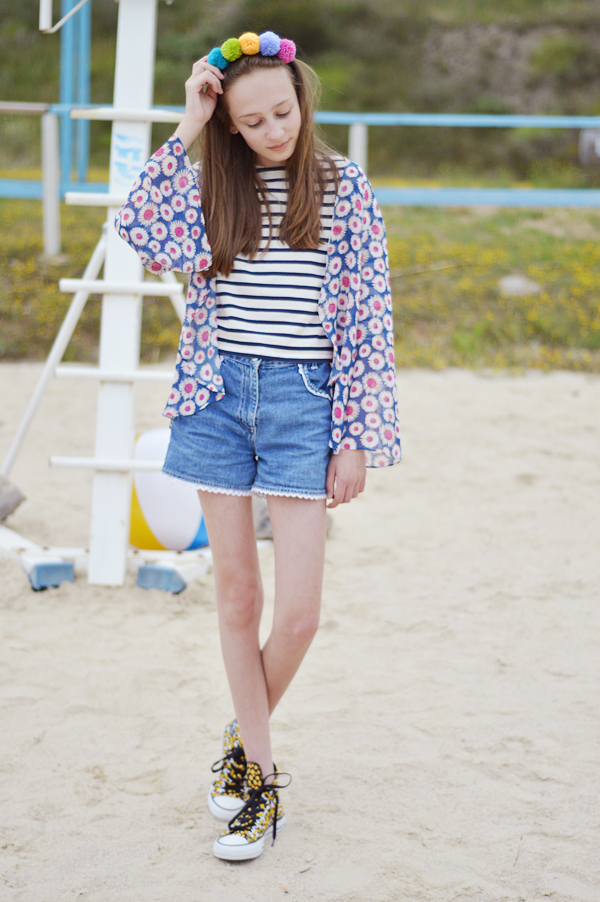 What I Wore: Blue Daisy Kimono £18.00 – Now £12.00 (Kylie – M&Co.)*, Striped Top (St. James), Denim Shorts (Jumble Sale), Leopard Converse Hi-Tops €19.99 (Footlocker) & Pom Pom Headband £3.50 (ASOS)

Going to the beach for me is one of the hardest places to dress for. You don't want to wear too much, or too little, but then you also don't want to dress completely different to how you usually do… so for this trip, I went for casual, bright and of course a clash of prints. My shorts and top are both comfortable and practical for slipping in and out off, and my new kimono (finally!) is the best cover up, ever. I'm not really sure how this outfit works so well, but it just kinda' does. I think just putting touches of each colour here and there will make it all tie in, even if the prints are all completely different and a little bit bold.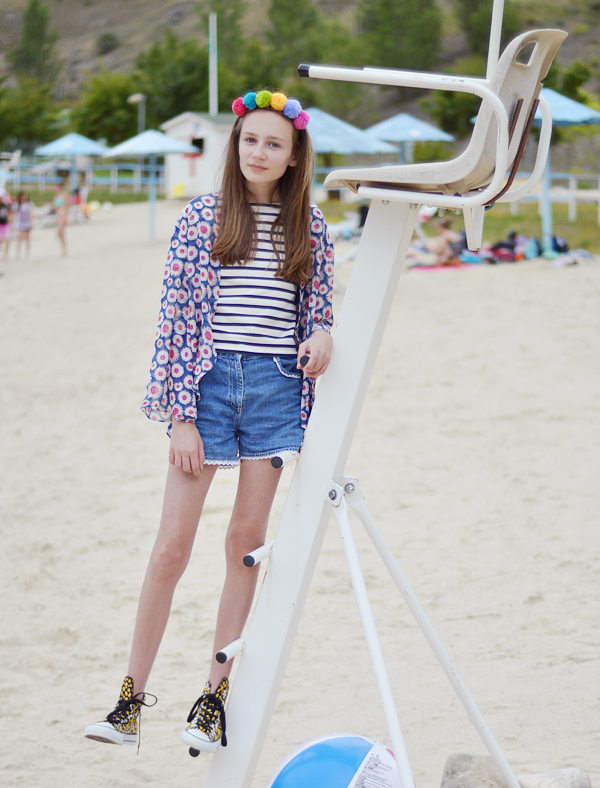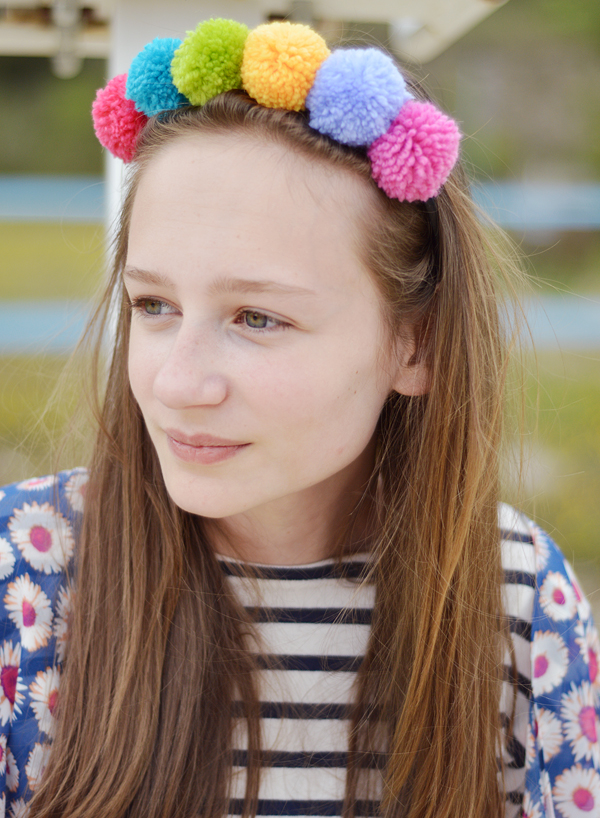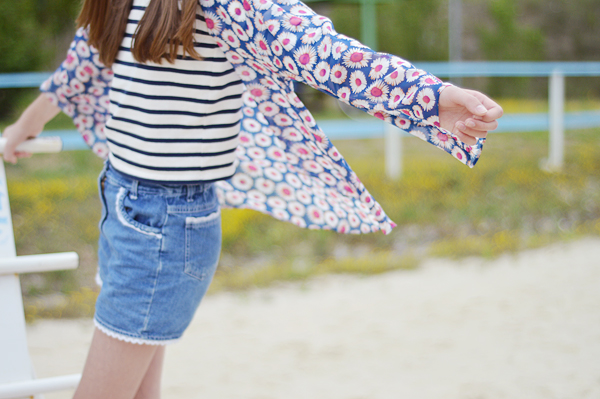 You may have noticed in previous posts that I have been dying for a kimono, so when M&Co introduced me to their Kylie range, I went straight for them, and I'm so glad I picked this one! The print is awesome, and it's the perfect flowy-ness. It's a lot better quality than I would have thought, and seems pretty versatile even with the bold daisy print. My floral/random crown collection featured this little pom-pom number and the yellow perfectly matches my beautiful new shoes…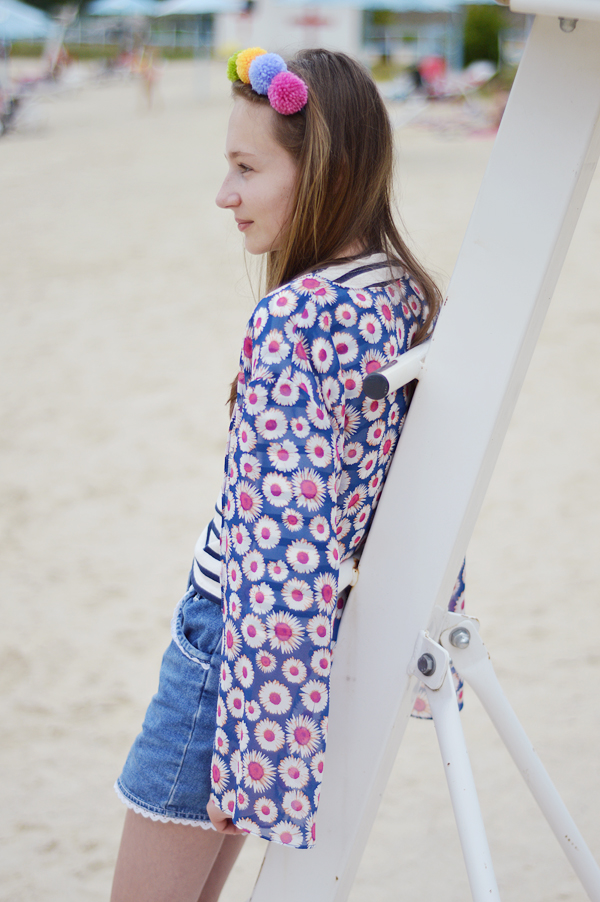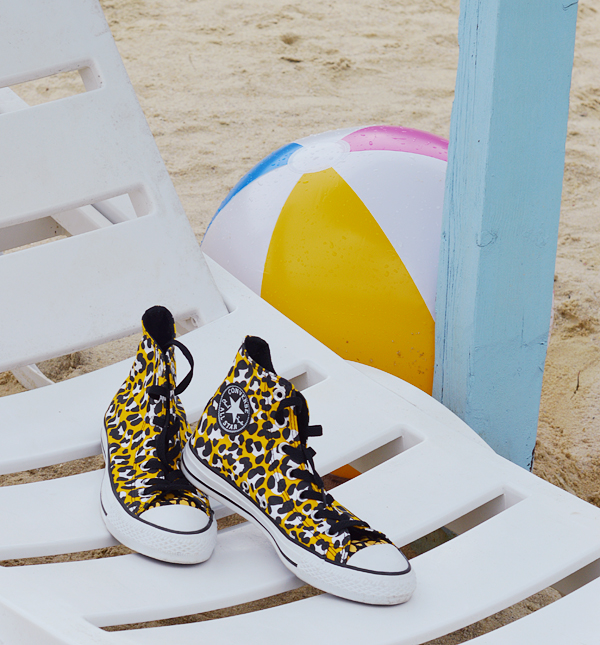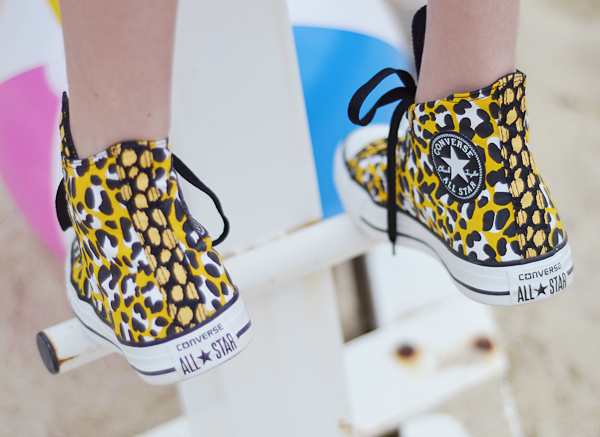 A couple of days before we headed to the beach, we visited Montpellier near the coast, and one of the shops I happened to pop into was Footlocker. The massive sale was on, and I happened to notice a pair of bright yellow leopard print Converses on the side… expecting them to still be over €30 or €40, I was absolutely stunned to see '€19.99 from €74.99' (less than £16) on the price tag. Mama Posh kindly treated me to them and I am so happy! My first ever pair of Converse, and boy they are gorgeous! Although they are bright, the yellow is the perfect mustard shade which means they are a touch more versatile… what do you think?!
So there we have it! I hope you liked this post as much as I did writing it 🙂 Just to leave you on an exciting note… one of my upcoming posts *fingers crossed* will be an exciting announcement 😀 I'm literally buzzing just thinking of it! Eeee!
Lots of Love… Tolly Dolly Posh xx