Long time no outfit post, heh? The days fly by and when I look at the date of my last one I think, really?! Jeeeez, it's been a while! Anyway, today's post is in celebration of the ridiculous weather right now. Some days you think "Ahh, so beautiful, sunshine and warmth…" and on other days you think "This is too hot. Where is the rain?", but I'd like to celebrate the beautiful side of it today. Let's talk more about what I'm wearing for it then, shall we?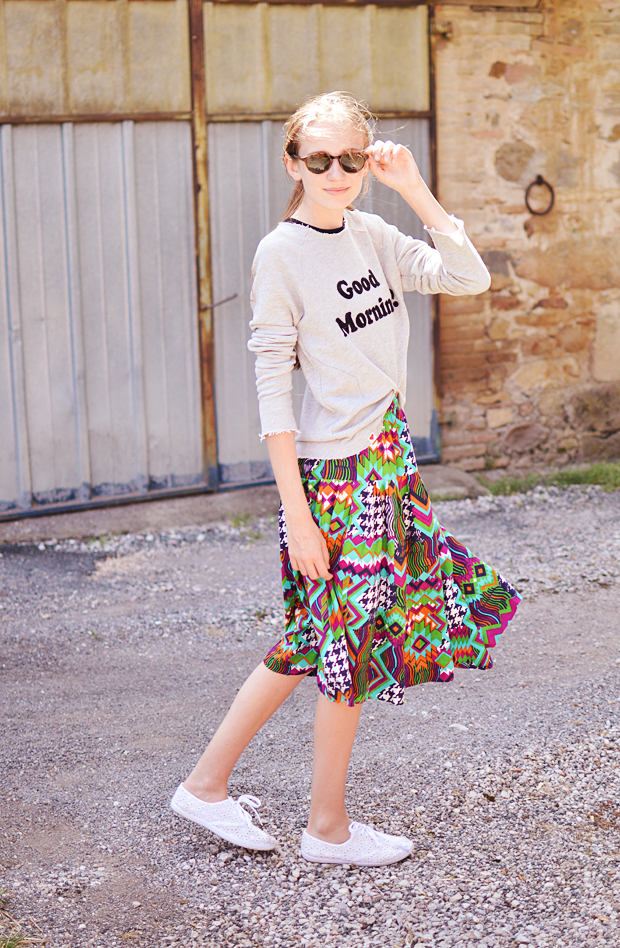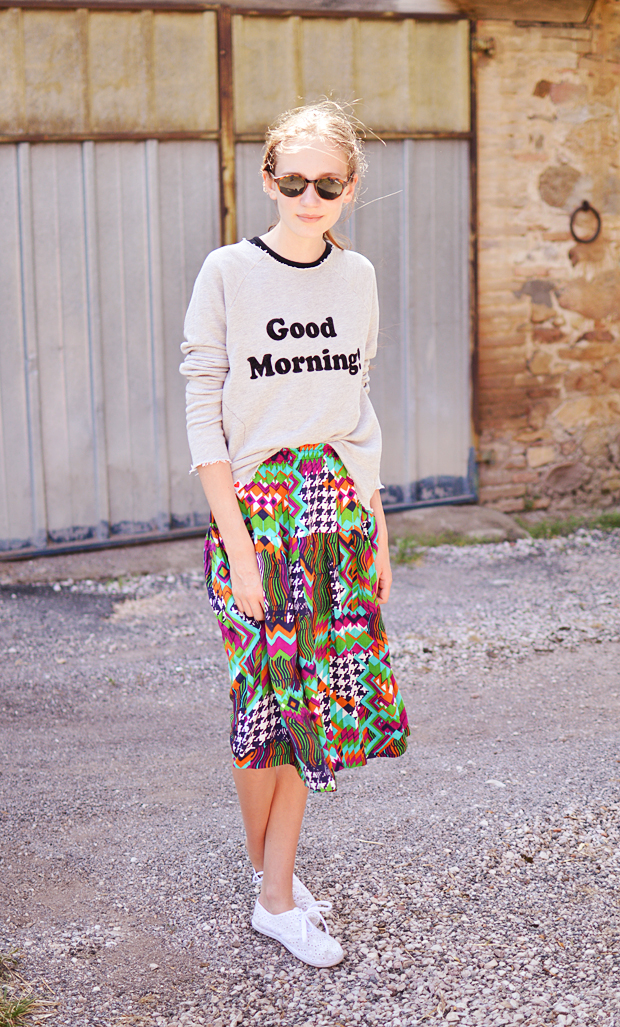 ---
WHAT I WORE: Good Morning Sweatshirt (Wildfox Kids)* // Super Crop Top (ASOS) // Multi-print Maxi Skirt (Jumble Sale) // White Flats (Random Store) // Sunglasses (Polaroid)
---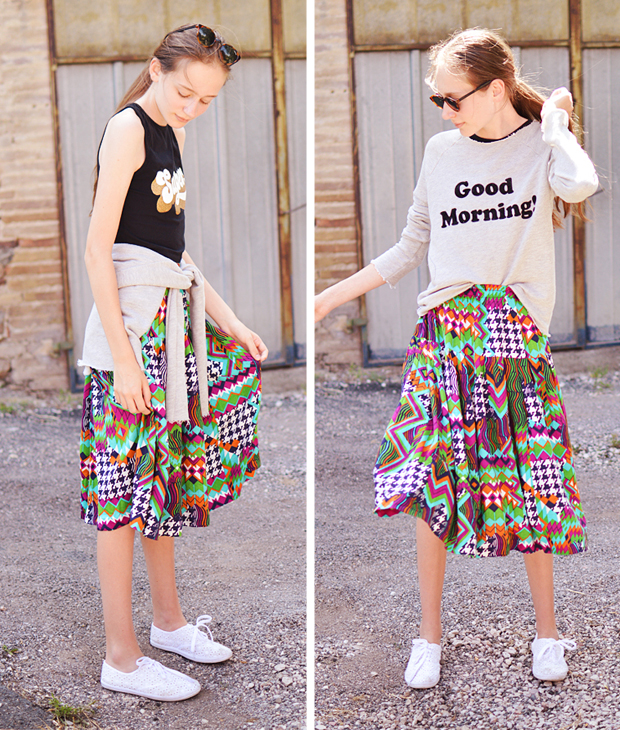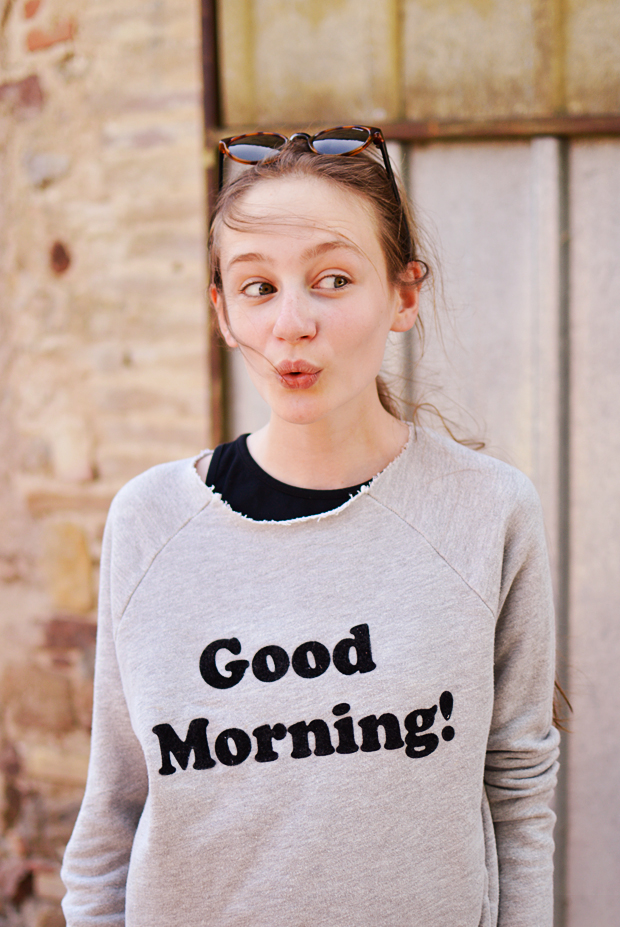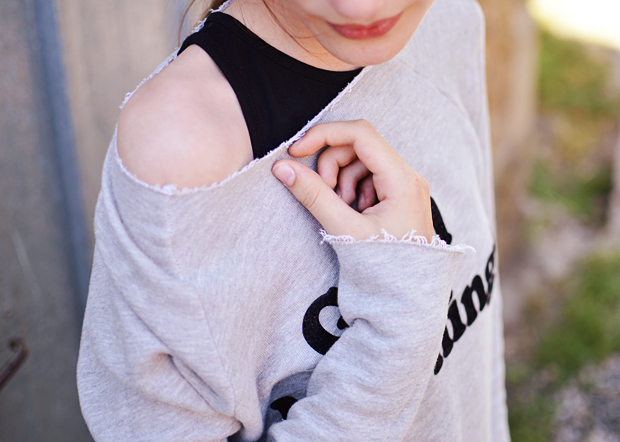 I've decided that this is a very "me" outfit. I always take a fairly ordinary outfit and make it weird somehow by adding a bold (and beautiful) skirt, but hey ho! The most "normal" (I mean really, is there such a thing as "normal"?) piece in this outfit is my new Good Morning Wildfox jumper which I am simply in love with! Grey slogan tops are such a simple way to pull an outfit together and this is my most recent addition to my collection. I love the slouchy vibes and the frayed edges. What d'ya think?
The more "weird" part of this outfit is my crazy skirt which was a jumble sale find, from ages ago. I absolutely love it… once again, it has a rather slouchy fit to it like the jumper, but the print makes up for the casual vibes. I love how floaty it is and it probably is one of my favourite skirts to date.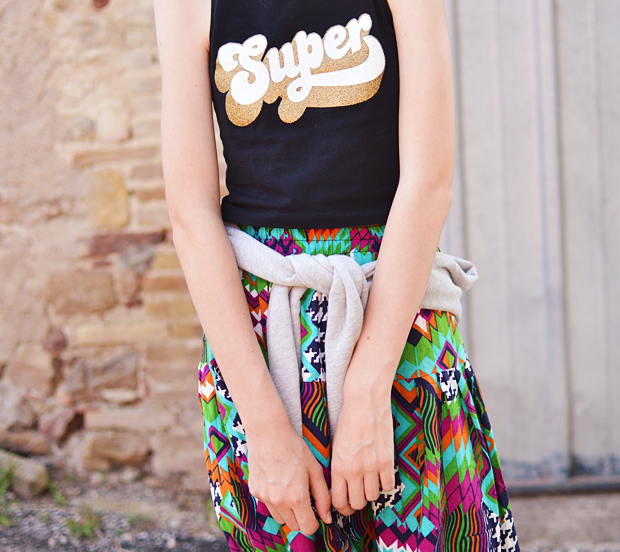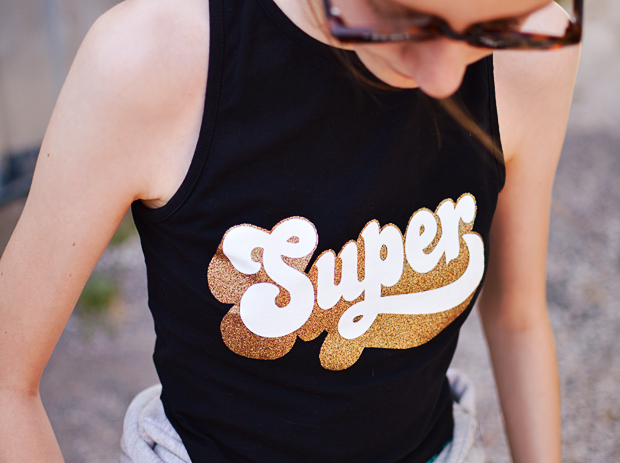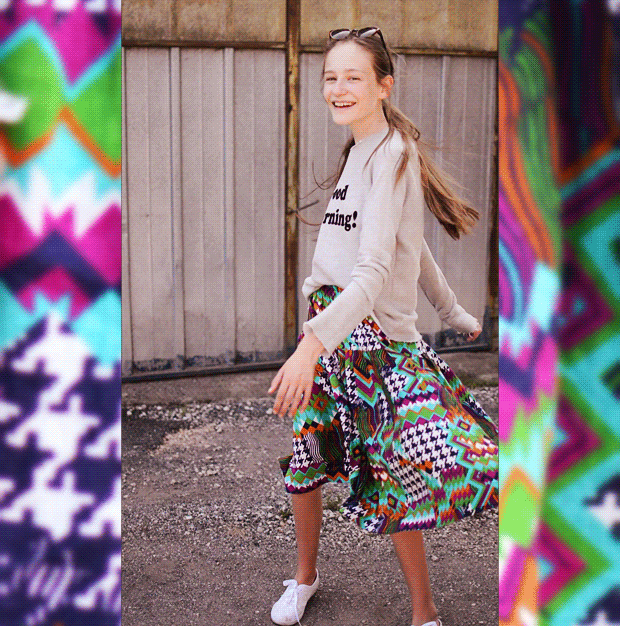 To be quite honest, I'd probably only wear the jumper with this outfit, in the evenings, so to make it a bit more daytime friendly, I also wore my Super crop top, which still keeps the slogan in there. I also like how it pops out on your shoulder when you are wearing the sweatshirt on top!
That GIF took me way too long to make, so you better watch it about 10 billion times and truly appreciate it. Look at that spin! I'm a ballerina. Like, a legit ballerina…. I kid. Although, I did use to be! I think it lasted a year when I was about 4, so it probably doesn't really count but erm… oh well!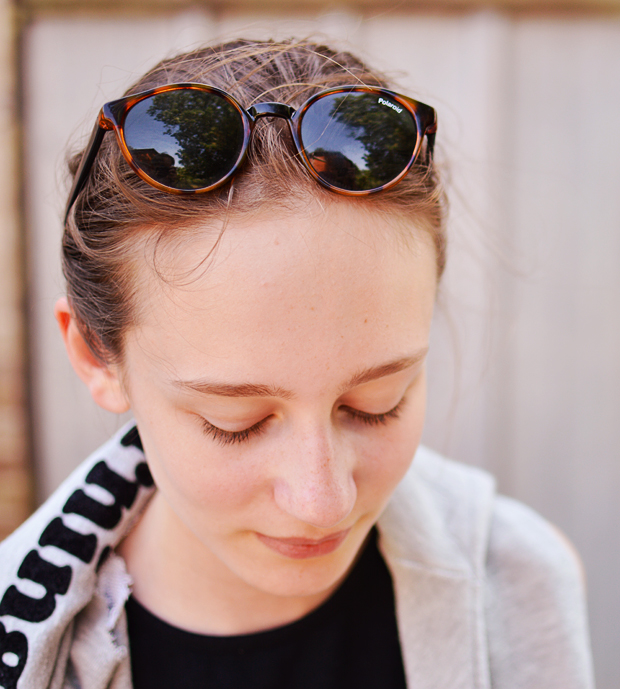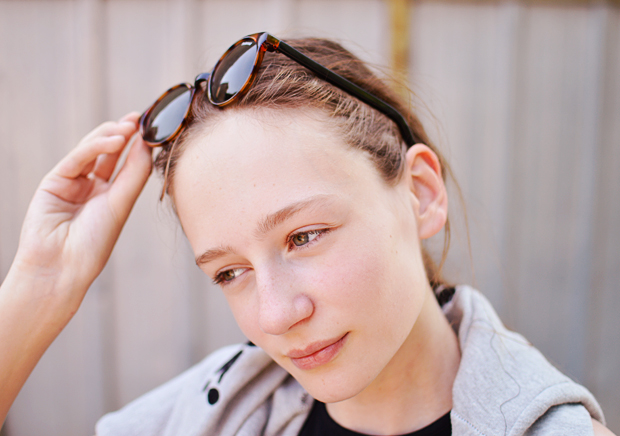 Sunglasses time! I'm a big sunglasses fan, so when I see a pair I like, I take them… quite literally in fact. I'm pretty sure Mama Posh has no idea that these have been stolen adopted by me! I love the vibe they give off though… they have that retro French feel to them and they make me feel pretty bad-ass when paired with a black floppy hat. I'm not sure they're available to buy now though, I'm afraid! I think they've possibly been in my mum's drawer for a few years…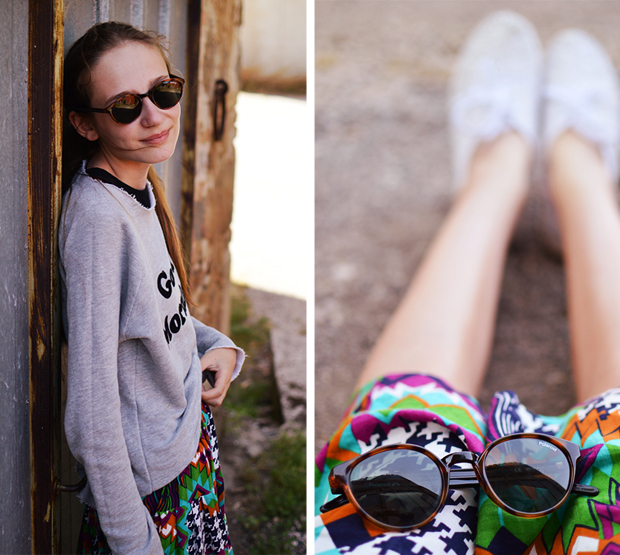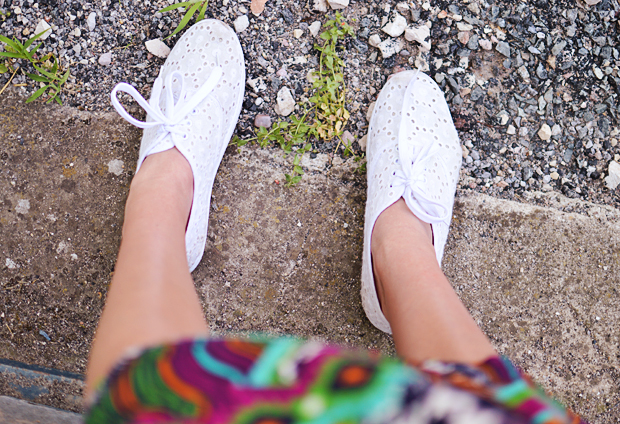 Finally, the shoes… this pair are not only good looking, comfortable and affordable, but they're also great for making my tan look a bit darker than it really is. I can definitely count it as one, right? 2 days at the beach in one week, can do that, can't it? Speaking of shoes, I recently passed on my floral Dr Martens as they were too small and now I really want a new pair… must resist! 
---
Is it full on summer where you are now? What have you been wearing in the sunshine? Let me know in the comments so we can chat!
---
Lots of Love… Tolly Dolly Posh xx