Hello! I'm sorry that my latest posts have both been My Style OOTDs, but this one I am sure you will like, because… *drum roll* it has a GIVE-AWAY in it! 😀 Woop woop! Read on to see what you can win, and how you can win!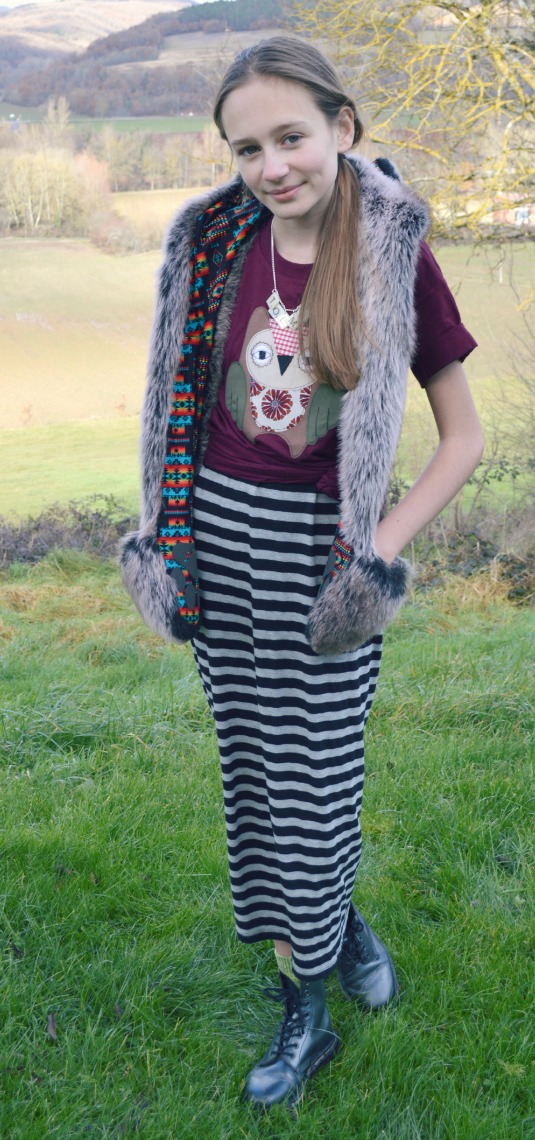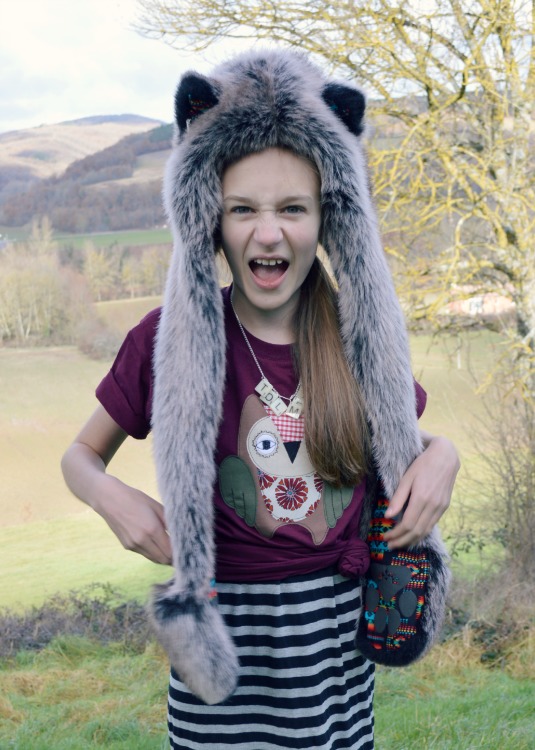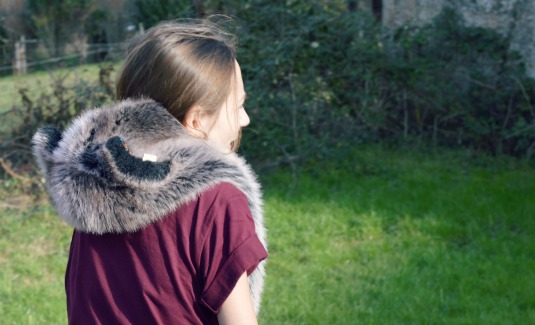 What I Wore: Wolf Hood (Spirithood Kids – Give-Away Prize), Purple Owl Appliqué Top £20.00 (Not For Ponies)*, Striped Maxi Dress (Matalan) & Personalised Scrabble Necklace £14.00 (Punky Pins)*
Other than my head looking HUMONGOUS  in my Spirithood, I love this outfit! It's so comfortable and cosy and definitely perfect for A/W. If you didn't know, I am a massive fan of Not For Ponies (you can see here and here), and this t-shirt is another of my favourites. Their t-shirts and jumpers are all SO soft and well made, and the appliqués always make me smile. I also love this dress from Matalan, I've had it for ages, and it's so nice to wear underneath things and is such a good lazy option. Then of course I have my Spirithood which I won and unless you didn't watch this video, you won't know how much fun I have when I wear it. Now, the necklace! I finally have a necklace with my real name on it! Woop! I've always loved the idea of a scrabble necklace, and this one is so nice! It's really well made, and I love how it's so jingly when I move (odd, I know)! My name would be the worst in a game of scrabble though… I mean 9 points… I guess you'd need to keep an eye out for a triple square! Do you like it? Well read on and you will be able to find out how to WIN your very own…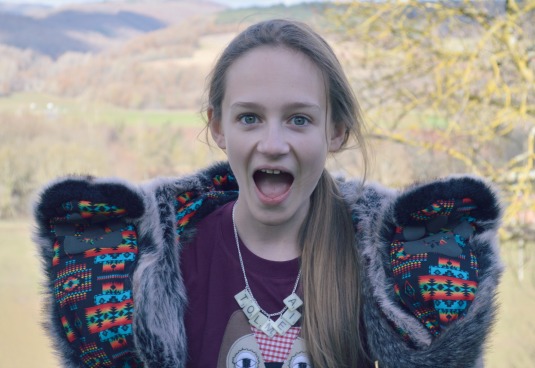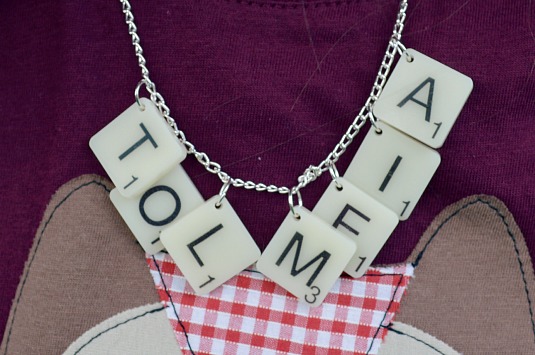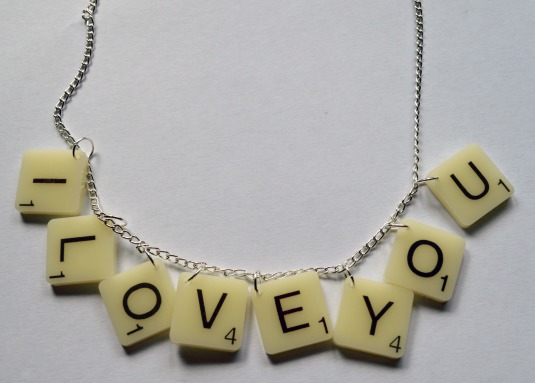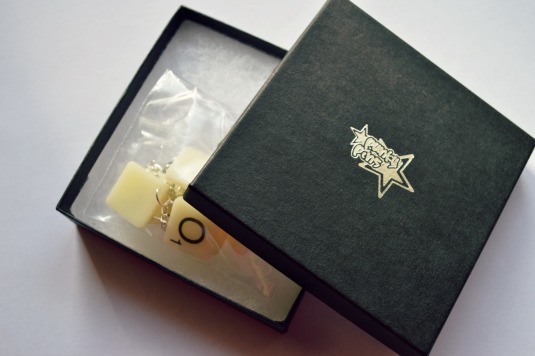 WHAT YOU WILL WIN: 1 x 'I Love You' Scrabble Necklace*
HOW TO WIN: Simply enter the Rafflecopter Widget below!
WHO CAN WIN: Anyone who lives in the UK, Ireland, France and bordering countries!
WHEN WILL THE GIVE-AWAY END: It will end on 1st January 2014!
PLEASE NOTE: ALL entries will be checked, and any Twitter accounts which are purely for Give-Away's, will be discounted.
Good Luck! I think it is an awesome prize, and I love Punky Pins! There is also another give-away coming up shortly so watch out for that! Enjoy and I hope to see lots of entries!
Lots of Love… Tolly Dolly Posh xx