I've been thinking for a while about getting my Blogging Top Tips series back on the road again, so here I am! It's back! I'm pretty sure everybody enjoyed it last year, but there were a few things that I missed off the list. In the next few months I am going to cover a few things including Cameras & Lenses, Search Engine Optimisation, and many other things which bloggers might need to know! I hope it is helpful, and that you take something from it!
Options for Cameras –
Generally, people say that your blog will be more unique and interesting if you use your own images, and I totally agree with that statement. Using other people's images for things can make it slightly rigid and boring, in my opinion, so that is why most bloggers will have this question on their mind at some point: 'What camera should I buy?'  A lot of people go, 'I think I'll buy a DSLR', without even thinking of the other options…
The first option is, your smart phone or tablet. Of course this way of doing it won't be as high quality, but most people have one with them so it's an easy option. The second option is a digital camera. For quite a long time I was using an old digital camera which was pretty good quality and just had it's simple built in zoom lens, and it worked fine. Going for this option it will save you quite a bit of money also. The third option, is going for a Digital Single-lens Reflex camera (a DSLR), which usually have a hefty price tag of over £200, which can be a lot to spend for just your blog. Although these are really good quality and you can produce professional looking shots, you do have to learn a lot more before you can say 'I'm such a good photographer' just because you have an expensive camera.
Smart Phones & Tablets –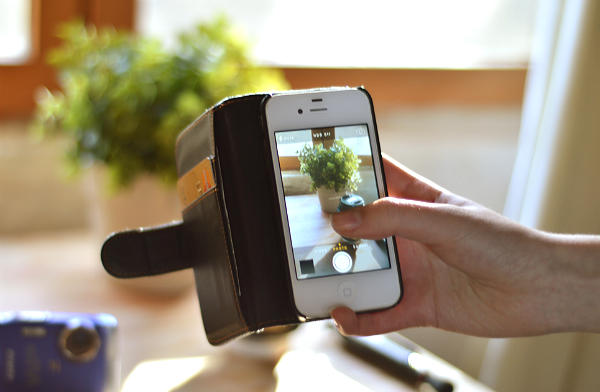 Using a smart phone like an iPhone or Android, is actually quite easy. It seems hard to get a good shot but there are several things which will enhance your final images. The 3 things which you need to remember to do are: 1 – Focus, focus, focus: Make sure you tap on your screen on the subject to bring it in to focus. It's the most important thing to make sure you do, as it will increase the quality of your picture. 2 – Lighting: You need to make sure you are taking your pictures either outside, or by a window. It will make the clarity of the shot better and it will make focusing easier. 3 – Save in full size: When emailing or downloading the image off your device, make sure you click 'Actual Size' because it will save it in full quality, and you'll be able to resize it to your blog photo width. Another benefit of using a phone is the fact that you can Instagram and share your images directly from your phone! Bonus! If you want to see an example of 'great' (IMO) iPhone photography, look at this picture I took last year!
Digital Cameras –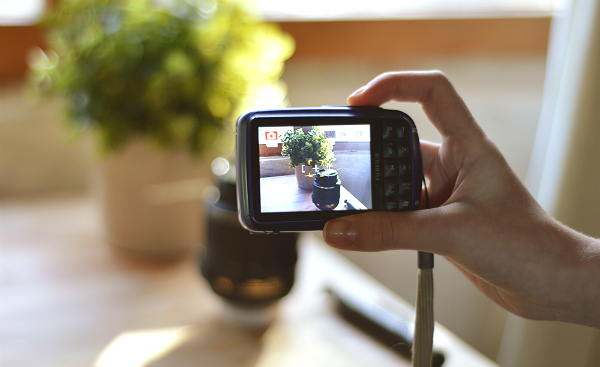 Using a digital camera will increase the quality of your shots, create a better depth of field as well as focus things better. The cost of these cameras can start from just £50.00 and have most functions which you might want from a DSLR like filming in high quality, and take great landscape pictures. They're also compact and small so they are great for things like travel, or vlogging which a lot of bloggers do on the side. I'd recommend investing in one of these if you are starting out and do really want your pictures to be better quality.
DSLR Cameras –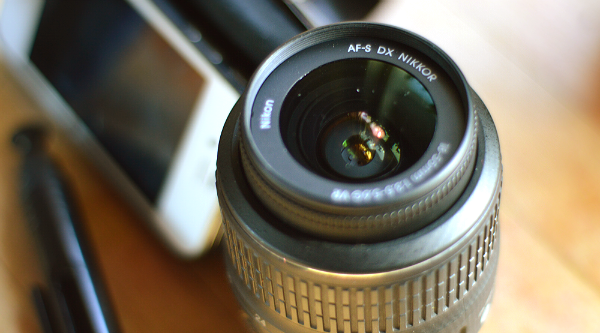 This is the part of this post where I really want to let people know why they should and shouldn't buy a DSLR camera. It may seem obvious to buy one, but they aren't for everyone. With DSLRs, the quality is outstandingly better than a compact camera or smart phone. Not only can you save images in amazing quality, you can adjust things a lot easier like ISO, Aperture, Shutter Speed etc. There also lots of different cameras for different things, which means making a decision for you is quite easy. Filming quality is immensely better in appearance and sound.
As you can see DSLRs, are good options as they are all rounders, but there are some reasons to be careful on making this big decision. 1 – Price: The price of these cameras are quite a lot which means you might be saving for a while, or you might be with a loss of coins for a while. 2 – Weight: Travelling and using a DSLR out and about, can be quite tricky. These cameras are heavy things so if you are going from one place to another taking pictures, this might get in the way. 3 – Other Expenses: Things like cases, lens pens, SD cards, straps, tripods, lighting (optional) and repairs, all add up in price, so they are expensive to maintain.
Choosing The Right DSLR –
Nikon & Canon are the best brands to go too if you want to buy a DSLR. There are several options from each brand all at different price ranges. If you are beginner with these cameras, I suggest the Nikon D3200 as it is quite cheap compared to others and you can usually get a good deal with a kit lens. When you do come to chose one you need to make sure that you are getting a camera which is compatible with most lenses. The Nikon D3200 which I use isn't compatible with older lenses which don't have AF-S, so some lenses can only work with Manual focus. It's definitely something to think about. Just so you know, all pictures in this post were taken on a Nikon D3200 with a 50mm 1.8d lens!
Lenses –
You don't necessarily need to have more than 1 lens after you have a kit lens because they are pretty good. The difference between lenses include Aperture & Zoom. For most bloggers a kit lens (usually 18-55mm Zoom with f/3.5-5.6) will do, but if you really want your photos to stand out from the crowd and look nice and pretty with bokeh (blur in the background), then you want to look at lenses with lower F stops. The 50mm or 35mm f/1.8 lenses are brilliant options for DSLRs as they have amazing depth of fields and can create awesome bokeh. The 50mm f/1.8 is the cheapest option of all of the lenses for most brands, so I'd definitely look into it.
What Now?
You're probably now thinking, well what now? It's a hard decision choosing a camera, but if I were you I would go along with something like the above. If you are a new blogger, I would go for (or keep) a Smartphone or Tablet because it is pretty good quality when you listen to the 3 steps I listed. Then maybe move up to a Digital Compact Camera which isn't that much money and will be helpful even when you are not blogging! When you reach 2 full years of blogging, I would look into DSLRs. Of course this is just what I recommend for newer bloggers, but if you want to, go full steam ahead! My sister who is starting up a baby blog (so excited! 😀 ) has already bought her self the Nikon D3200 and is getting the practice in, so if you feel like it, go with your gut! This is just my opinion and advice!
Good Luck! I also recommend checking out these 3 lovely bloggers who know quite a bit of tech-y photography stuff: Carrie//Natasha//Sarah
Lots of Love… Tolly Dolly Posh xx