So Christmas is now right around the corner (22 days people, 22 days!) so I thought it would be a perfect time to share some little gift ideas for those of you who are need that last bit of inspiration in the form of a Christmas gift guide. For some reason I've been really struggling this year – why are you so hard to buy for Papa Posh?! 🎅 Each set of gifts are inspired by my collection of socks with Mooi en Lief because I thought it would be quite fun to put together. According to The Telegraph Gift Guide 😉 socks are a great gift idea… Top Of The Pops magazine think so too; you can spot them on the wishlist page on January 20th 2016! Also, scroll on down for a give-away! 🎉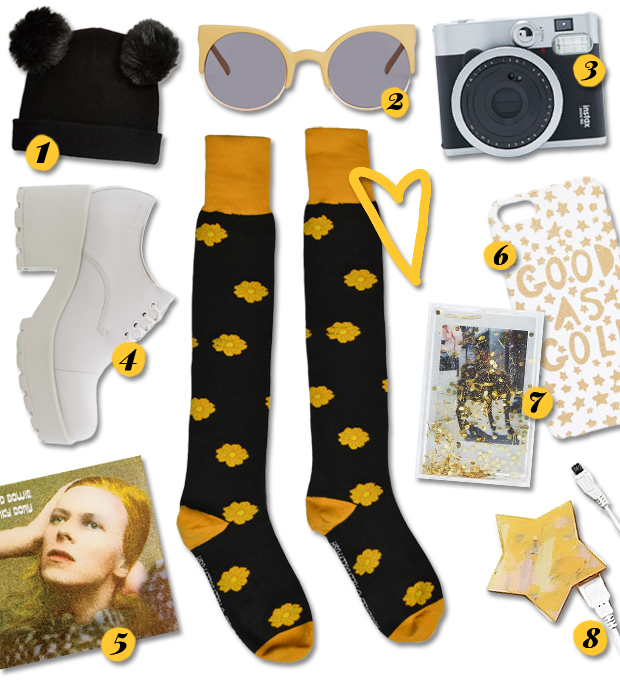 ---
1 // 2 // 3 // 4 // 5 // 6 // 7 // 8
---
For the Homo Superior pair of socks, I decided to stick with a very gold based colour palette as the yellow is more of a mustard tone so it works really well. Although the design is pretty fun, it's also really versatile which means it works well with other prints and more simple items like this super cute Monki beanie from ASOS. The Vagabonds are the ones I wore in the Mooi en Lief by Tolly Dolly Posh lookbook, so if you know any big 70s fans, I'm sure they'll love a pair of these as a treat (they're on sale at the mo' too).
There are also a few miscellaneous items like the Hunky Dory album by David Bowie which is actually one of the inspirations behind this pair of socks (hence the name – Homo Superior – from Oh You Pretty Things), as well as this super cute little Instax frame from Urban Outfitters (I've already put this on my own Christmas list!).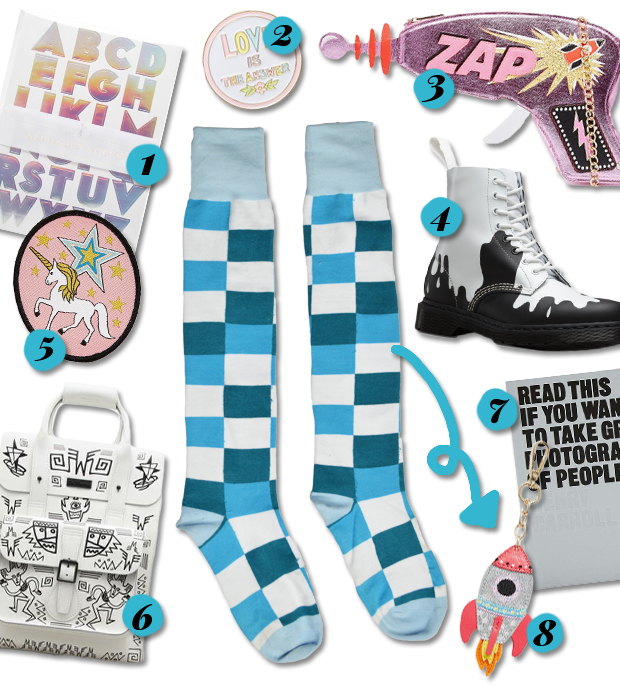 ---
1 // 2 // 3 // 4 // 5 // 6 // 7 // 8
---
I'm not going to lie, this is probably a Tolly gift guide rather than just a general one because… I love every item. I think bold block prints always work well with either a contrasting colour or monochrome… it just seems to compliment these sorts of prints really well. I had to include at least one Skinnydip item in this gift guide as they have so many exciting pieces now… I mean, look at that ZAP bag?!
Speaking of bags, this awesome Dr Martens number is so beautiful. My black backpack has had so much wear already so I can definitely recommend their bags as much as their boots… who wouldn't want Dr Martens under their tree, though?
I've also included some adorable stocking fillers like some holographic stickers, a book for budding photographers and a keyring incase the ZAP bag is a bit too much for your gift receiver.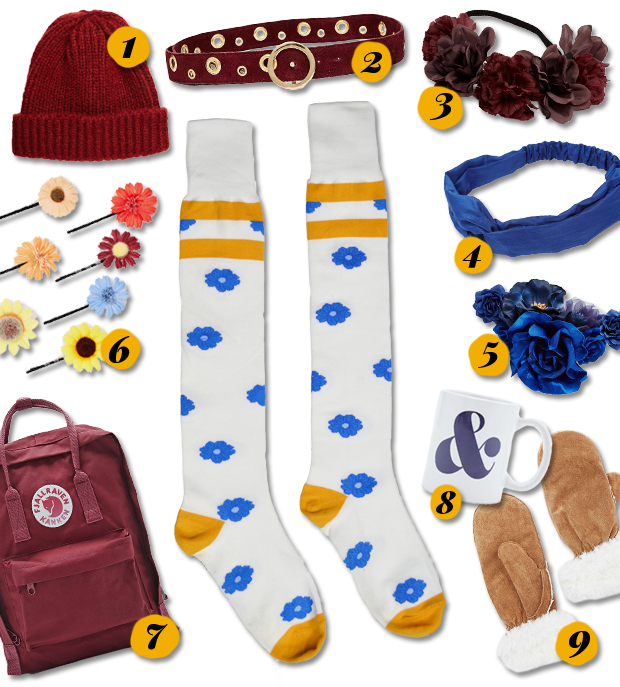 ---
1 // 2 // 3 // 4 // 5 // 6 // 7 // 8 // 9
---
I think when styling up primary colours, it's best to stay within the primary colour spectrum, so that's why for these socks I went with some red and blue pieces that compliment the socks really well. Plus, most people like reds and blues especially when it comes to winter and Christmas, so these gifts might be great options. There are quite a few stocking fillers listed too, if you're looking for smaller gifts. Belts, hats, scarves, gloves and even socks, are great for simple gifts for friends when you're really stuck for ideas – even if it does sound boring!
I've seen lots of these mittens now, going along with the 70s trend, and they look super cosy! Match them with a beanie and you're good to go… you could even jazz it up with a matching floral crown (I've done this with floppy hats before – it magically transforms your hat!). Also for an extra touch of cosy – mugs and hot chocolate are always a great combo!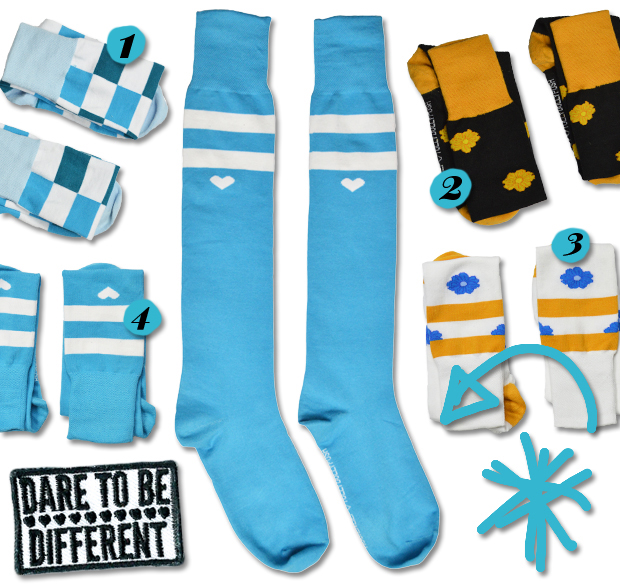 ---
---
I know, kind of cheeky for Electric Blue, but hey, if The Telegraph thinks these socks make a good gift, then you should too 😉 *cringe* The other reason for this part of the gift guide though is to introduce the give-away! I wanted to give you guys a bit of a Christmas treat this year so why not enter and win yourself some socks of your choice? Enter with the widget below! Good luck and… Merry Christmas! 🎅
---
Rules + T&Cs: This give-away is open worldwide and will close on the 17th December 2015. The prize will be sent out by Mooi en Lief and the winner will be chosen randomly. You must enter all/as many as possible entries into the Rafflecopter widget above. The prize is one pair of #MooiEnLiefbyTDP socks of your choice.
---
What do you think of my Christmas gift guide? Has it given you any ideas for your friends and family? Let me know in the comments… make sure you enter the give-away too!
Lots of Love… Tolly Dolly Posh xx