#MAKESMTHNG Week has now concluded but that doesn't we should stop making things here. In fact, I've learned a thing or two taking part in this new celebration of crafting and I hope that I can inspire you to take on a project for yourself, whether it's today or tomorrow or any day of the year…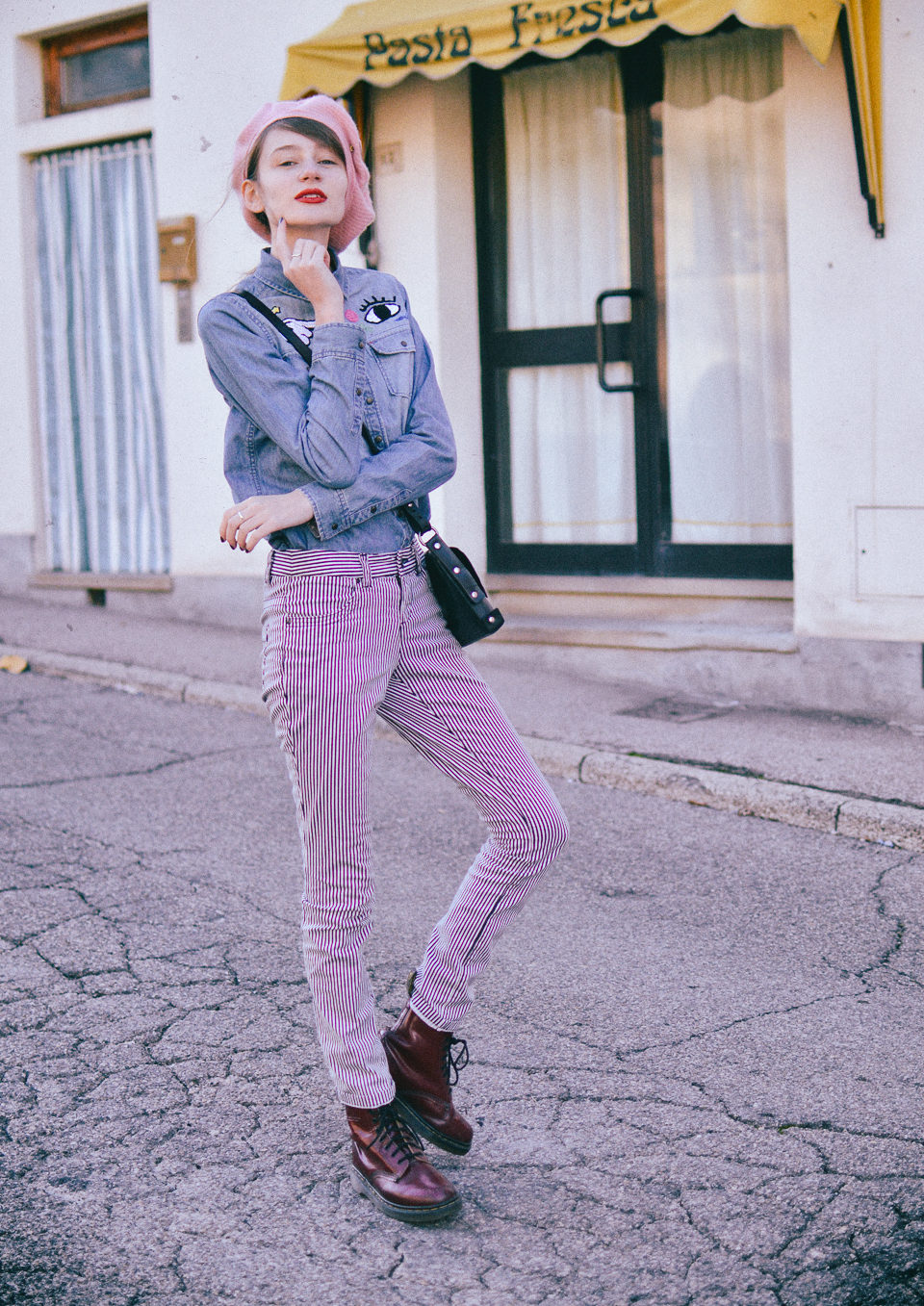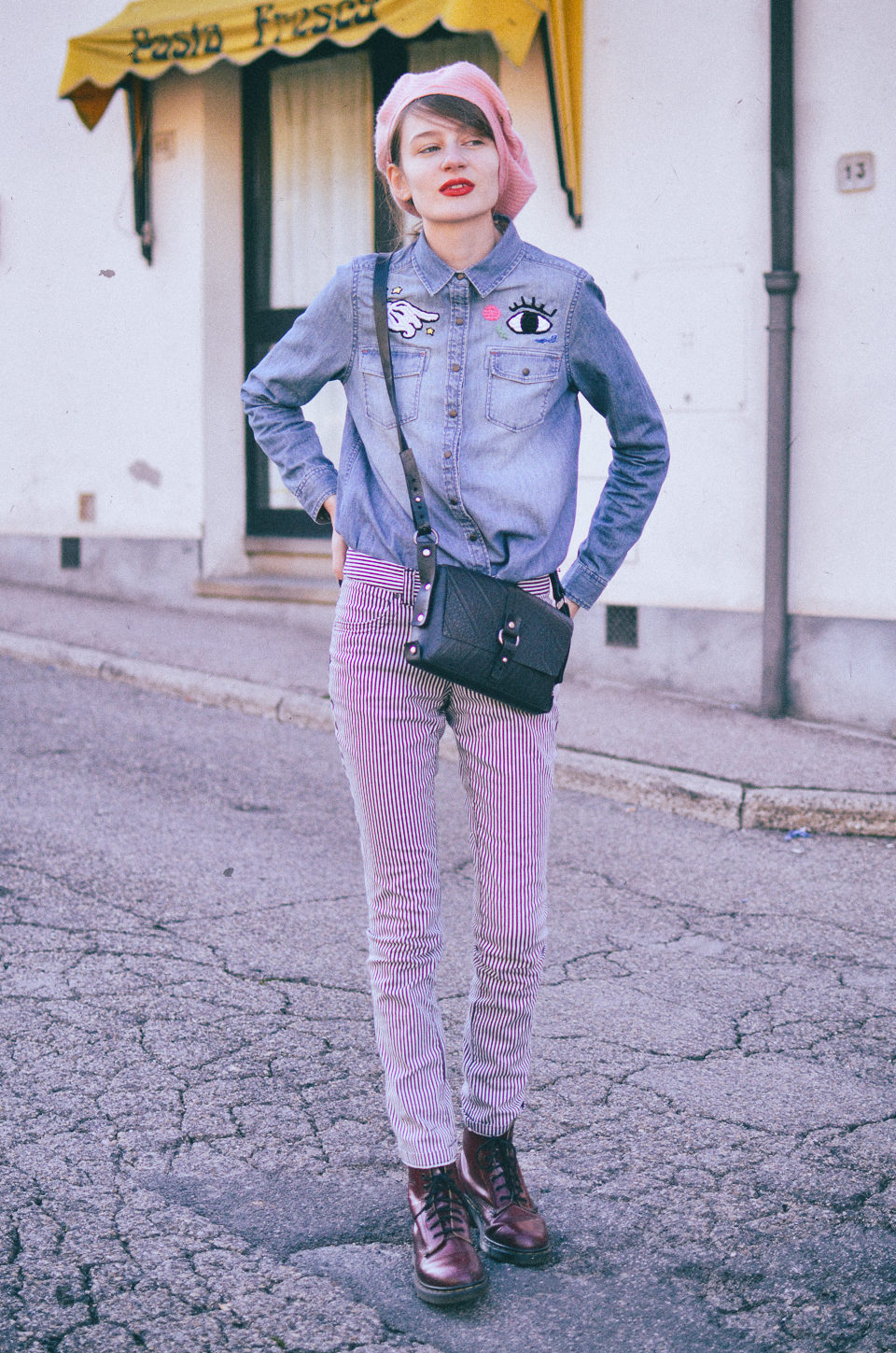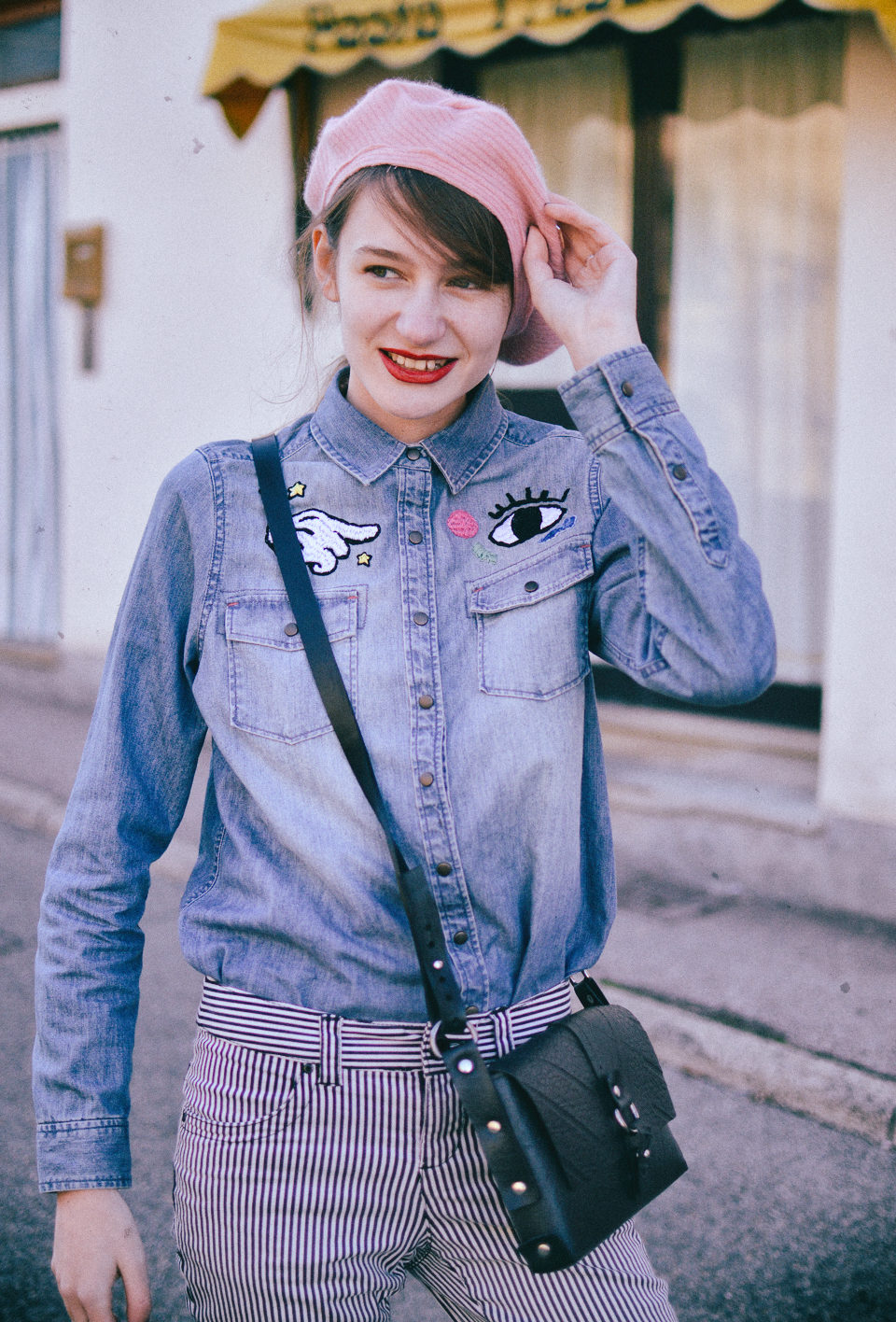 ---
WHAT I WORE: Embroidered Denim Shirt (DIY) // Pink Cashmere Beret (DIY) // Striped Trousers (Jumble Sale) // Dr Martens (Jumble Sale) // Recycled Rubber Handbag (Paguro Upcycle)*
---
Making something yourself is extremely satisfying…
I'm going to toot my own horn here and say I'm quite chuffed with my new embroidered shirt and my two rather dashing homemade berets. I may not have sewn together a wedding dress or cut a new pair of jeans from scratch but I've updated my wardrobe without technically adding anything new and there's a special feeling that comes with that.
You're always going to treasure a piece which you made with your own bare hands because you know how much hard work and time went into it.
That doesn't mean you'll necessarily end up wearing it more than you would wear something you'd buy but it means you won't mindlessly throw it out or let it wear down into a bad condition – why would you? You made it! You should treasure it! It's completely unique and only you will be able to style it up; patchy stitches, flaws and all.
Also, it's a lot of fun to have this conversation – "Where did you get that beret?" "Oh, I made it."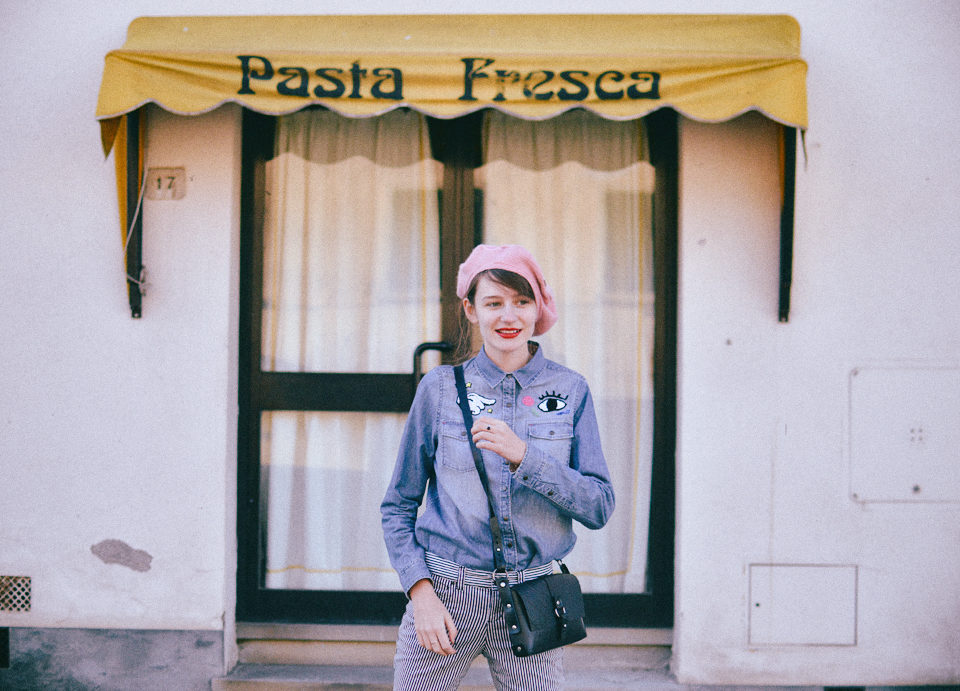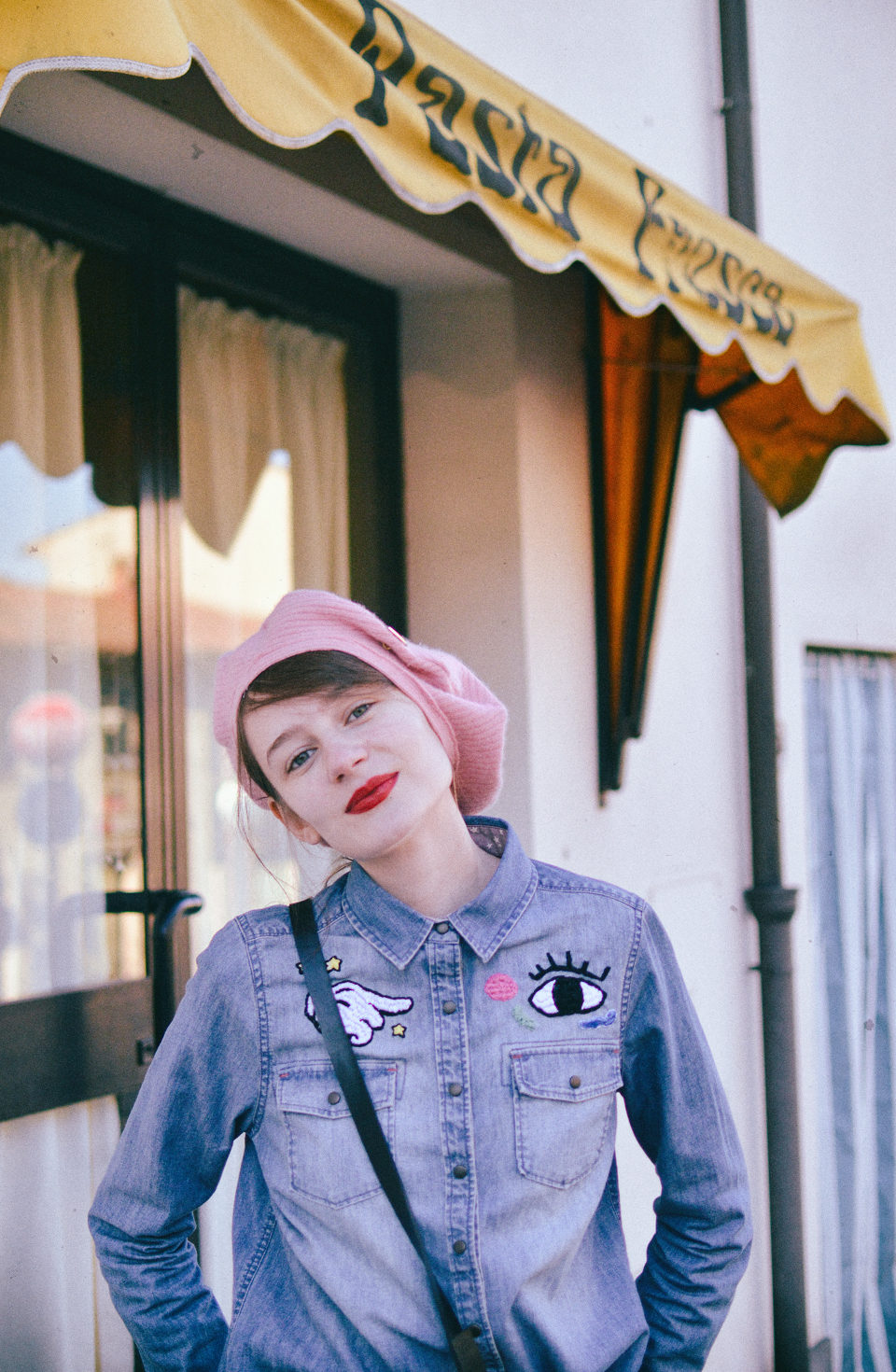 Starting small will build up your confidence…
As with anything, practice makes perfect. You don't even have to embroider free-hand or buy a sewing machine if you don't want to. Start from a place you feel comfortable at, even if that means getting out the iron and adding on a patch from one of your favourite artists to an old jacket.
There are some really simple ways to make something new or make something feel new, if you put your mind to it. Knowing I can turn a cashmere jumper into a beret in a couple of hours definitely makes me believe more in my abilities.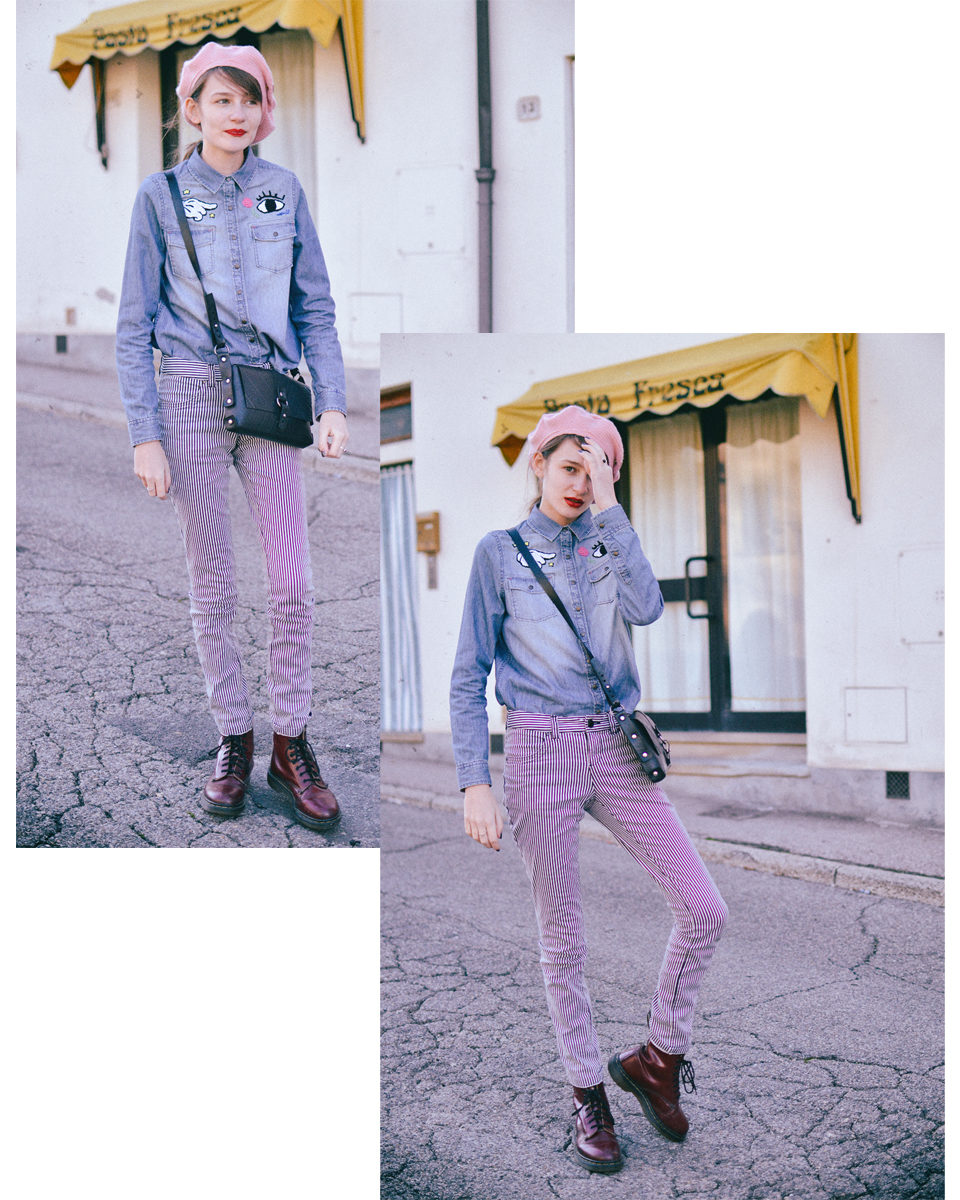 You'll realise how much work goes into how your clothes are made…
The fact that it took me a day to upcycle one piece really put things into perspective in terms of garment workers. Fast-fashion is fast for a reason and the pressures put on manufacturers can lead to workers having to play a role in creating hundreds of garments per day, maybe even up to 900, according to the book, To Die for By by Lucy Siegle, which explains the production of t-shirts and how a group of university students in the UK using the same machines and style of production line, could only manage to produce 95 within the space of 7 hours.
I had the luxury of no time restraints, working from home with food and drink in-between, yet I still felt tired after sitting and concentrating on the sewing machine for half-an-hour and pinning fabric together.
Doing things yourself adds to the level of empathy you can have for those who are battling with our cultural demands and can make you think before you go to buy new next time.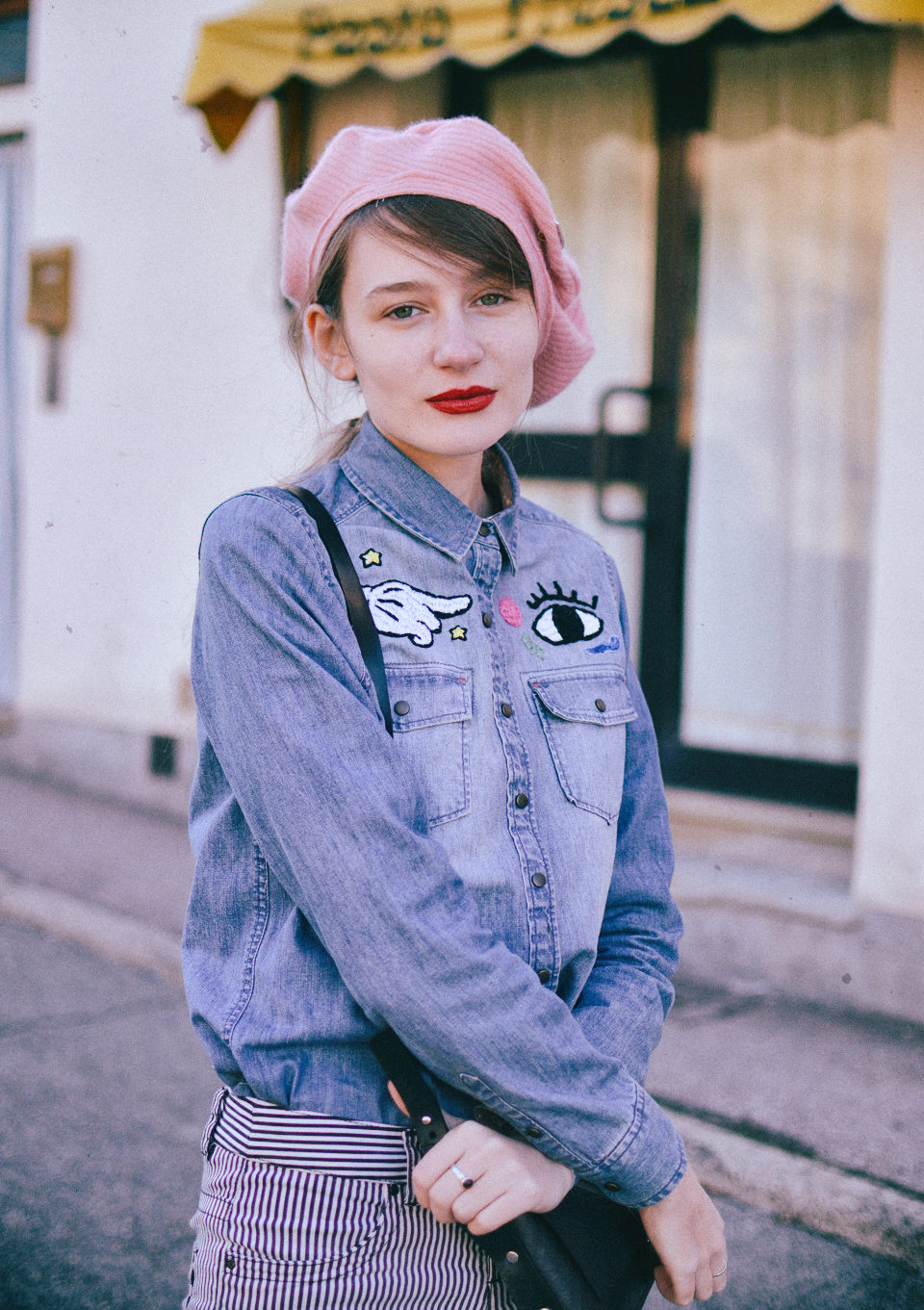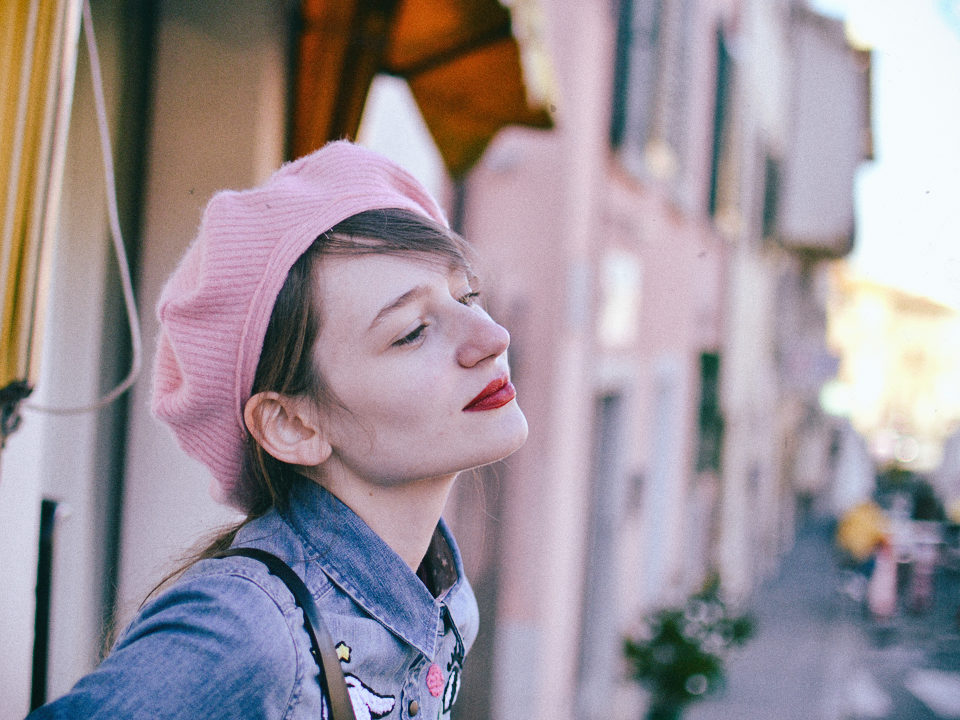 You'll get addicted…
Okay, maybe not actually addicted but I've definitely come away from this week itching to make more! I want to embroider all of the clothes I own and I already want to advance my sewing machine knowledge, in fact, I've taken a look at the old clothes I have stored under my bed to re-evaluate the fabric I could use. Speaking of which – does anybody have any ideas for scuba material?
---
GET INVOLVED WITH #MAKESMNTHNG:
Getting crafty? Tag @makesmthng + @fash_rev in your social media posts with the hashtag #MAKESMNTHNG
---
What did you make this week? Have my posts inspired you to make something in the future? Let me know in the comments!
Lots of Love… Tolly Dolly Posh xx