Huzzah! We've reached the final instalment of my LFW Spring Summer 2017 illustrations series! I really hope you've enjoyed them. I'm quite exhausted as they do take a while to finish, and that's without the write-up on top. Let me know which was your favourite in the comments!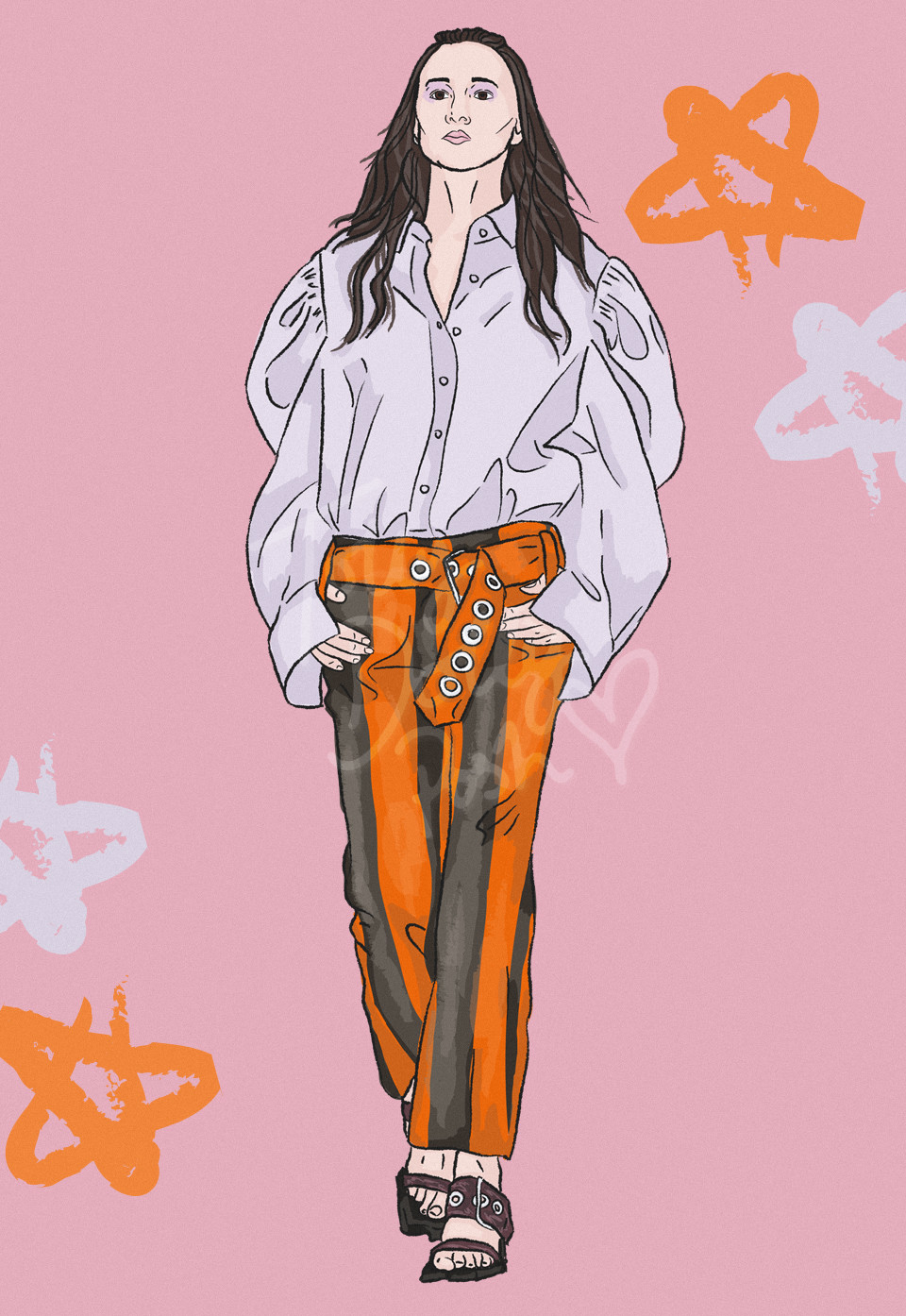 ---
~ MARQUES'ALMEIDA SS17 ~
---
Another collection for LFW that is heavy on the brocade front, as well as the oversized front too. That's actually something that has surprised me for this upcoming spring/summer season – there's a lot of heavy weighted fabrics and fits. It's more masculine in a sense, which perhaps stems from the idea of gender fluid collections.
Marques'Almeida, just like Richard Malone, is fairly new to me, even if it isn't to others. I think it's always exciting to discover something new to your own eyes, because you can get a fresh take on what everyone else is already in the know of, and I'm excited to see more of what they have to offer. This was one of my favourite looks, above.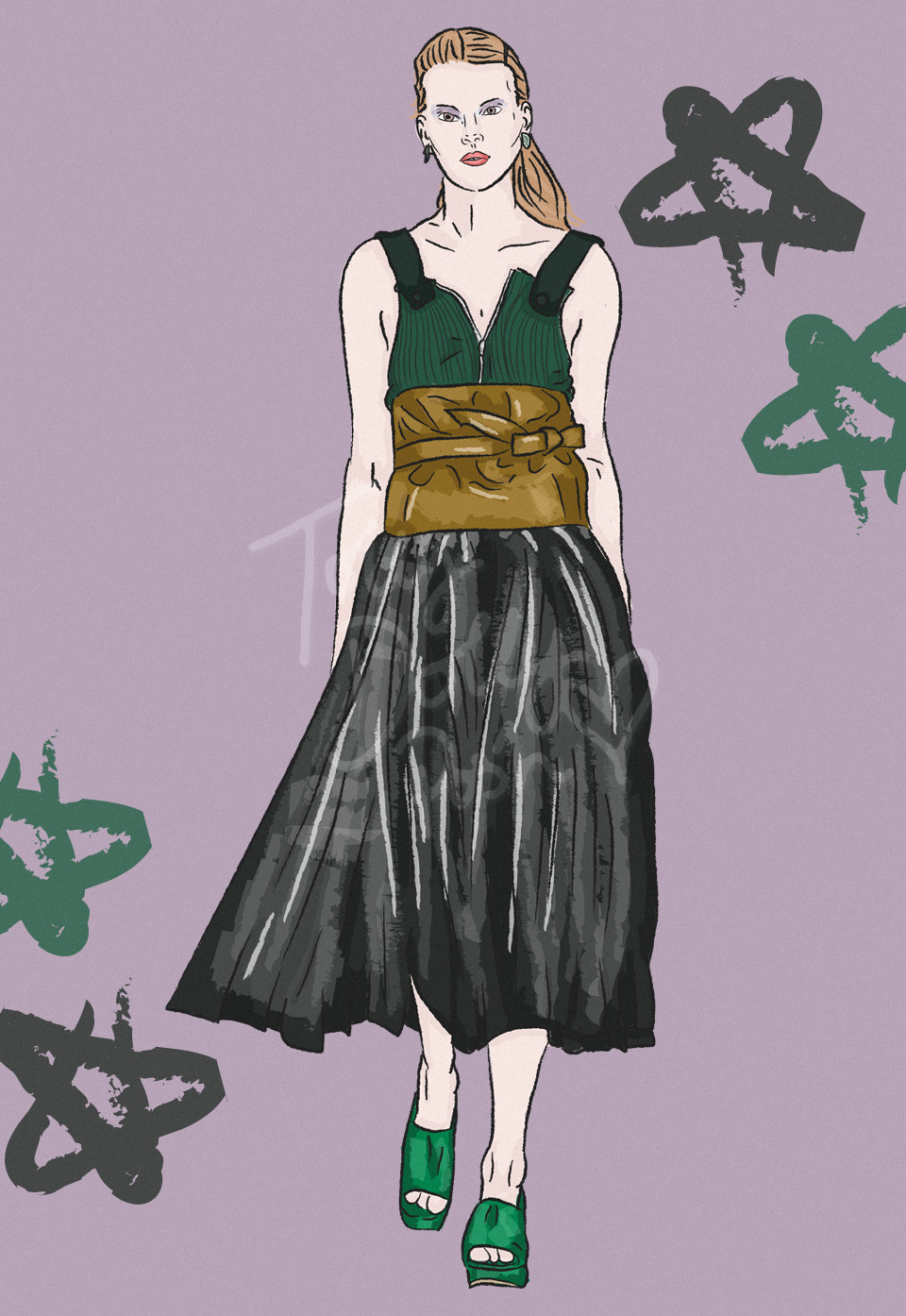 ---
~ TOGA SS17 ~
---
Something which I always find interesting is when collections are all about the structure and genuine design of the pieces. What I mean by that is; you can see the structure of how things are made. You can see what should be on the inside, on the outside. It's like a construction drawing come to life; all the lines that were originally sketches, left and not touched.
A mix of influences made up Toga SS17, and once again, the textures and fabrics were unlike the usual spring/summer choices. Everything is tough and substantial, but frills and pleating add that touch of, well, femininity.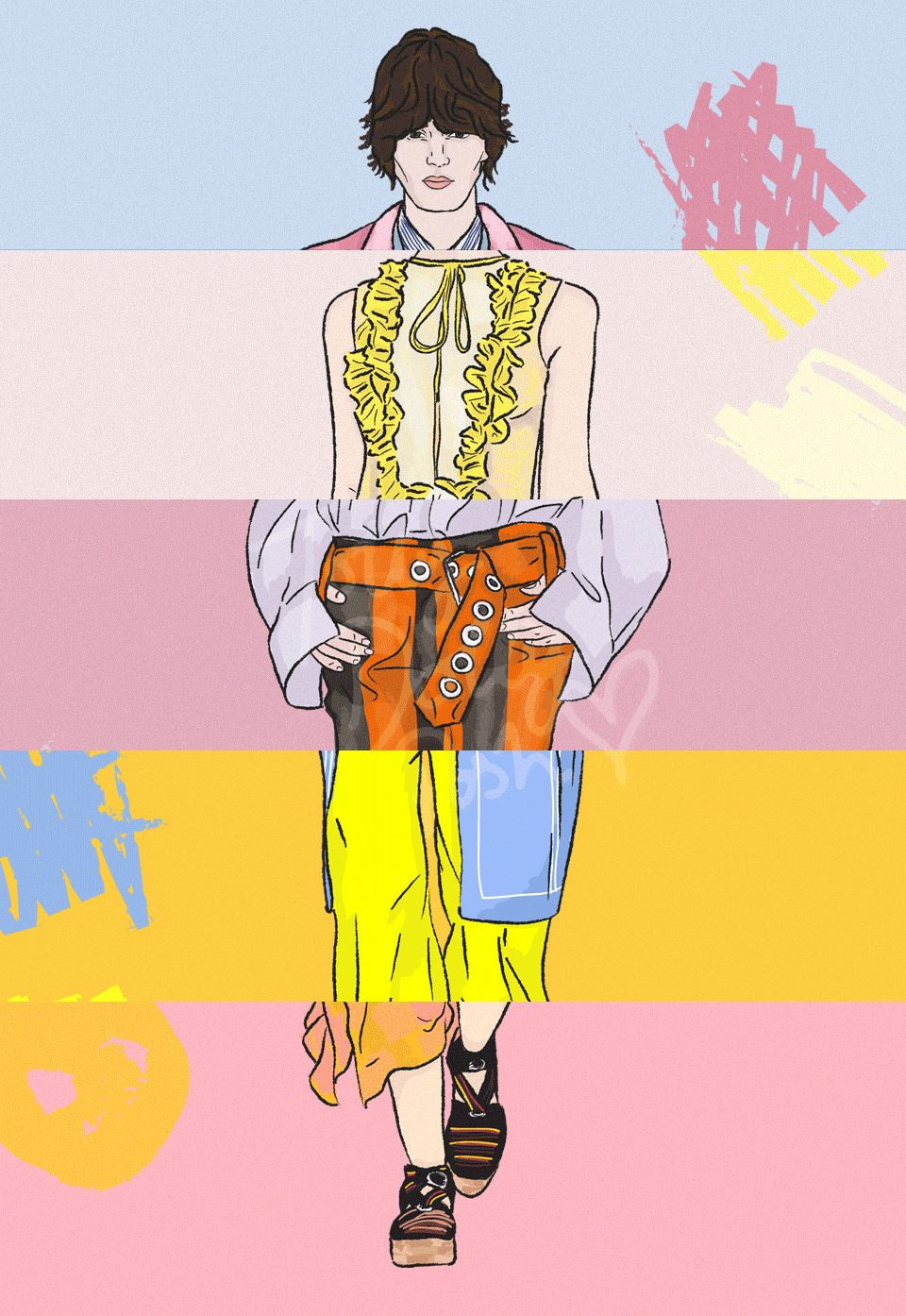 ---
~ WHICH COLLECTION WAS YOUR FAVOURITE? ~
Day #1 // Day #2 // Day #3 // Day #4
---
I'm going to be taking a quick breather from blog posts for now (I have just worked my socks off with these illustrations), so I'll be back soon! I guess my drawing tablet and I will see you next season?
Lots of Love… Tolly Dolly Posh xx