If you didn't read my last post, then you won't know that for each day of LFW Spring Summer 2017, I'm going to be posting a couple of illustrations! It's a more personal way of covering the shows which I, unfortunately, can't attend this season, so I hope you enjoy taking a look as much as I do making them!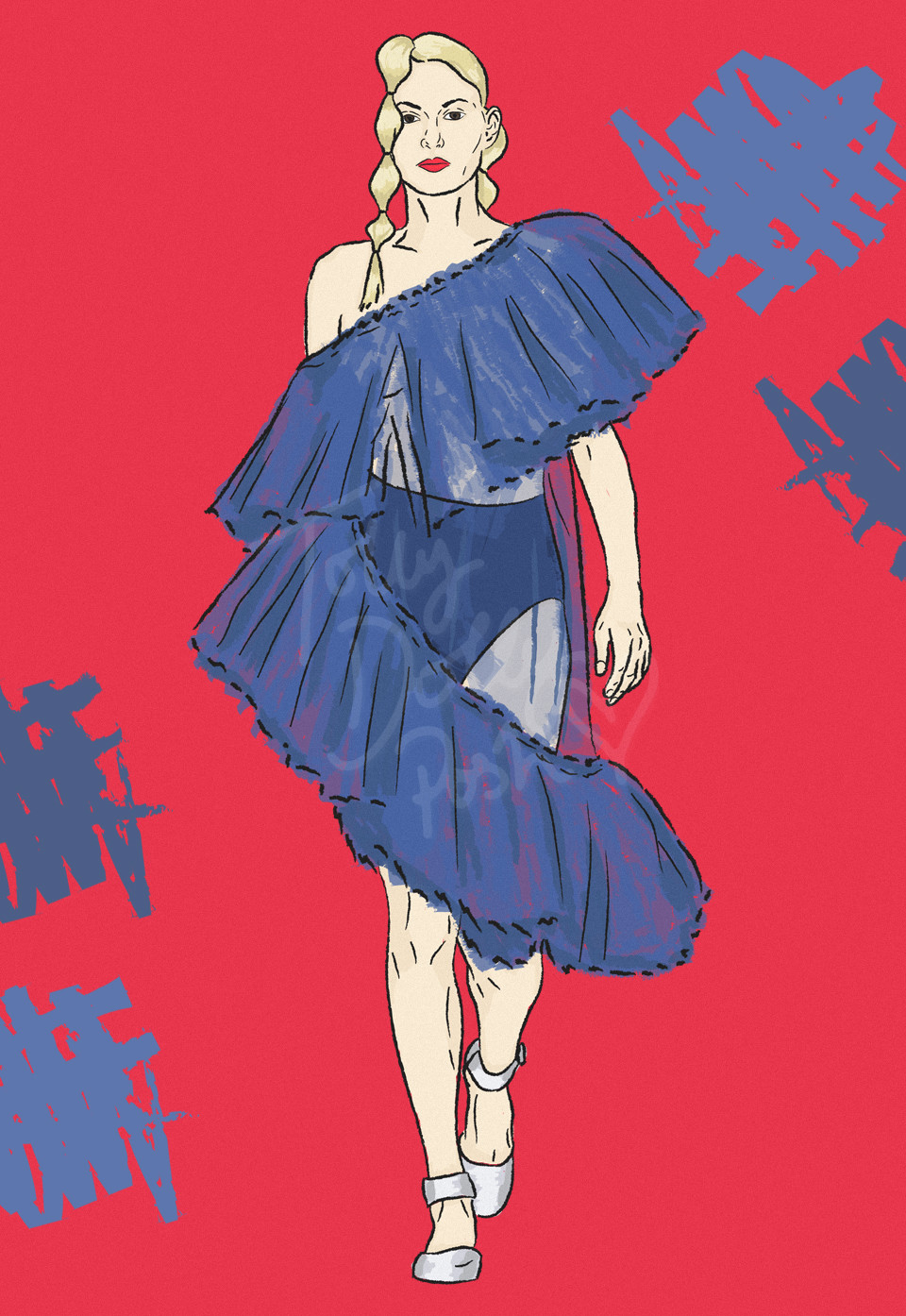 ---
~ MOLLY GODDARD SS17 ~
---
I'm always in awe of what Molly brings to the table just because she is such a genuine talent and has so much potential and opportunity waiting for her at only 27, and this season definitely didn't disappoint. It was slightly more wearable than previous seasons in my opinion, with patchwork style hoodies included. It was also a catwalk rather than a presentation like her previous collections have been, which brought to life certain pieces and textures used throughout, like the knitwear and graphic tees.
Although as I said, the collection is more wearable (which I prefer), there were some really eye-catching pieces like this tulle number. The hair and make-up was also really beautiful, so I thought it made for an excellent illustration. Hats off to Molly once again!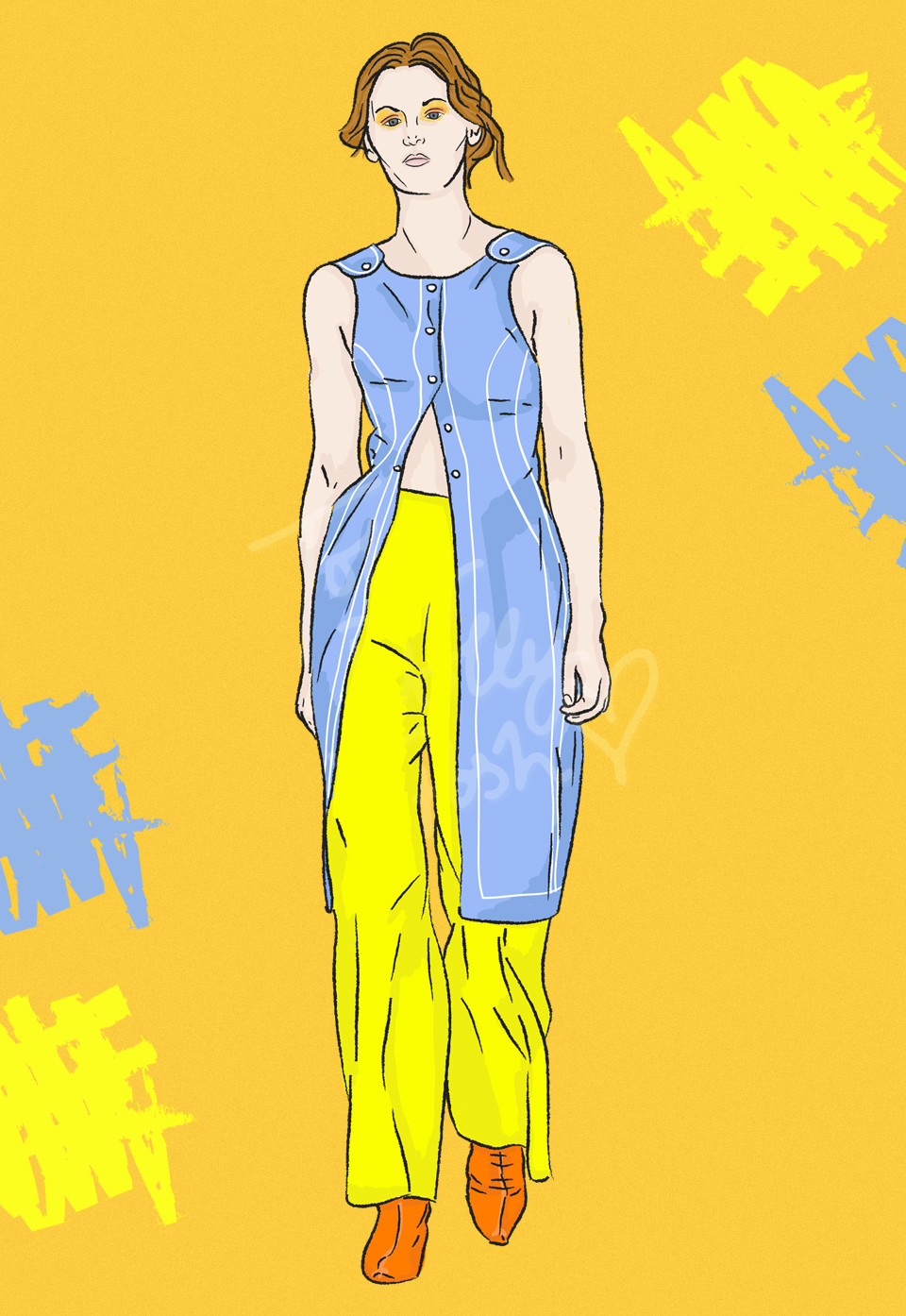 ---
~ RICHARD MALONE SS17 ~
---
As I mentioned in my AW16 LFW review, Richard Malone is a relatively new discovery for me, but a great one nonetheless. Inspired by uniforms across different industries, specifically nursing (notice the NHS blues?), it's full of simple cuts and tailoring, and lots of small details like easy to access popper closures, as well as the striking Malone stripes and fitting figures.
It was bright and colourful, but in a minimalistic and themed way, and I can't scratch away that feeling that there's an underlying hint of Bowie throughout too (or maybe that's just the makeup)? I'm actually genuinely interested in seeing how many collections pay tribute to him in some way… I guess we'll have to wait and see!
What are your thoughts on LFW so far? Which illustration is your favourite? Let me know in the comments!
Lots of Love… Tolly Dolly Posh xx