A seed of a thought was planted in my mind a while ago when I read To Die For by Lucy Siegle (click the link for my review). One part of wearing ethical and sustainable clothes, is sending out a message about what you stand for, and Lucy touches on this in her book. But mixing this idea with logos makes it all the more important to pay attention to. Why? Let's discuss…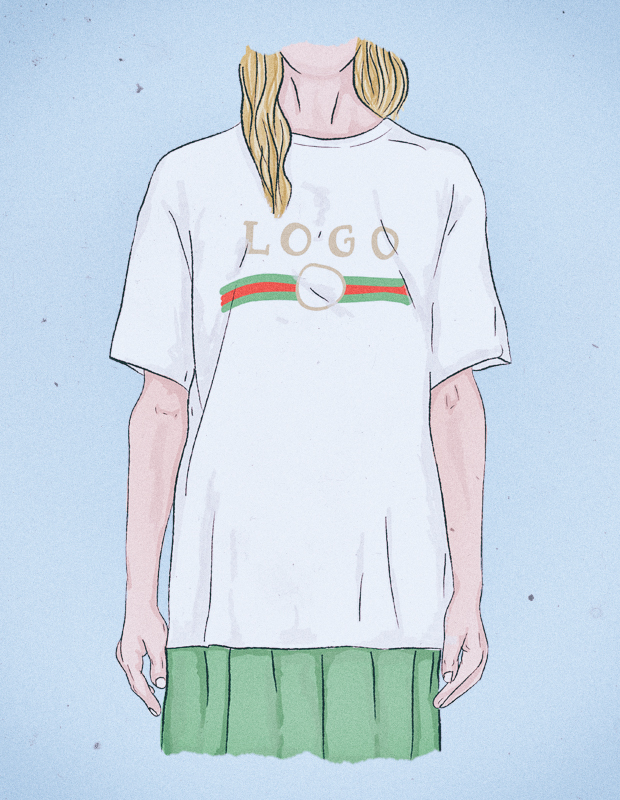 I might seem a little drastic to jump to the idea of thinking of our subconscious but with the idea of sustainability slowly trickling down to the everyday shopper (even if it's through the rather controversial and possibly green-washed campaigns by the likes of H&M), what messages people are fed, even when they're not purposefully thinking about it, all play a role in what happens next.
The idea in Lucy's book that really stood out to me, was the idea of wearing faux-fur. Any kind of vegan material is suspicious to me (can we really say plastic alternatives to leathers are sustainable? I think not) but there are obviously many reasons why people avoid buying real fur.
The question was – by wearing any kind of fur, fake or vintage, aren't we still showing the world that we appreciate and see fur as something wearable? That got the ball rolling for me, and it's brought me back around to logos and labels, as the title of this post suggests.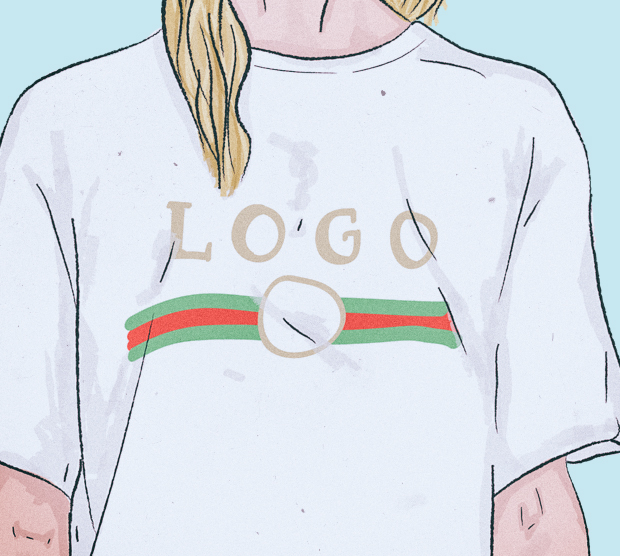 If we're wearing a visible logo, how does this affect how people view our ethical views? Again, admittedly that sounds drastic to think about but as somebody who owns a pair of Nike trainers, yet stands by going against sweatshops, what does that say about me, when someone looks at my feet?
You might be thinking – does anybody really pay that much attention? Probably not. In fact, people are more likely to pay more attention to what you're wearing on Instagram to what you're wearing in real life (the same question still applies though), so perhaps the idea is more of a moral one.
Is it right to wear a Prada logo even when the shirt was bought second-hand? That's my most recent query, after picking one up from a charity shop. Luxury doesn't automatically mean ethical, after all, and nobody in passing will necessarily know I re-used an item which would have otherwise had been wasted.
Taking the question about faux-fur and adapting it a little; by wearing a label attached to an unethical brand, new or vintage, aren't we still showing the world that we in some way appreciate and see fast-fashion as something to be worn and supported?
Visibility to me, is what I think is important. Bold, glaring logos which are immediately recognisable will say something to people in passing (or on social media), no matter how subconscious the connection is.

This doesn't mean to say I think we should all be throwing out anything we own which is branded (never throw out clothes just because what you own isn't ethical – keep them for longer), but it is to say I think we should shop more consciously with what message we're putting out there in mind, especially when the message is easy to recognise and judge. Yeah, I'm saying – avoid that Gucci style Topshop-logo splashed t-shirt that's apparently currently on sale (or you know, Topshop in general.)
"What about non-visible logos?" I hear you cry – well, as I just said, do not fear if your wardrobe is packed with them already (and by that I mean, Primark or other fast-fashion labels, like I myself still own), as it's better to prolong their life in your wardrobe than rid of them completely. Also, as I've been asked this in the past and also rather recently, yes, it's okay to shop second-hand even if what you're buying was originally made or sourced unethically. Your money isn't going directly into the hands of the industry, so you're safe to shop fast-fashion in the second-hand world.
Have you ever thought about what logos you're wearing say about you? Let me know in the comments!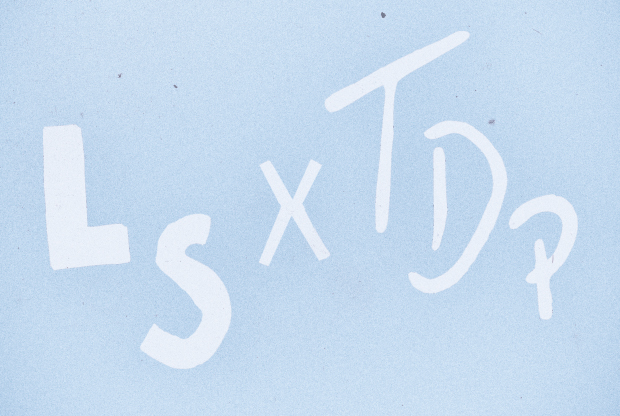 ---
SPEAKING OF LOGOS…
…you'll soon be able to wear mine on the back of your t-shirt! And yes, it will be ethical. I've finally announced my upcoming collection with Lost Shapes which will be available to buy on September 7th, 2017. YAY!
---
Do you feel inspired? If so, perhaps you might be interested in nominating Tolly Dolly Posh for an Observer Ethical Award. If you believe my commitment to ethical fashion is award-winning, click this link and leave my name, link and a few words in the Young Green Leaders category. 
Lots of Love… Tolly Dolly Posh xx