Another season, another collection review! This time, it's London Fashion Week AW 15. Unfortunately I didn't get to watch as many shows as I'd have liked as I have been pretty busy these past few days, but I'm still happy to share my thoughts as usual. Don't forget to tell me what you think about each collection and if you had any other favourites. Images all via VOGUE!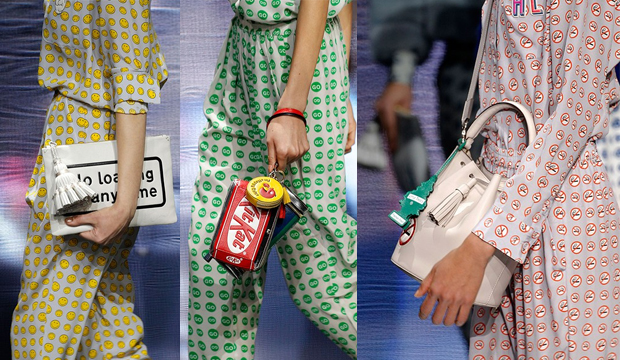 ANYA HINDMARCH
RATING: 10/10
Oh. my. WOW. Another collection which has completely blown me away. To some people it may all seem quite basic but I love the way each season is put together. There is something so satisfying about the way the bags look (and feel, I bet). Hindmarch takes something so simple and makes it into a bold and striking theme. Not only are the accessories divine, but the clothes are too. I especially love the printed jumpsuits (they might be 2 pieces, I can't tell), and the nods to Little Chef (mainly because my family ate their the day before I was born… haha!). It's just such a cool collection that is just so appealing and satisfying to look at.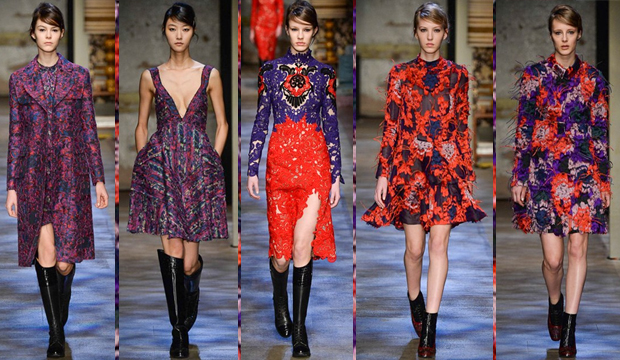 ERDEM
RATING: 7/10
For this season I was really impressed. I think when a designer can really nail a signature style on the head, yet pull in so many different influences and make it work, they're doing the right thing. Erdem always feature opulent fabrics and show-stopping numbers, but I felt like this season was toned down, yet vamped up all at the same time. More colour and texture than previous seasons. Intricacy and small details add to the charm of each piece and make them feel like a precious heirloom to which anyone would be honored to own.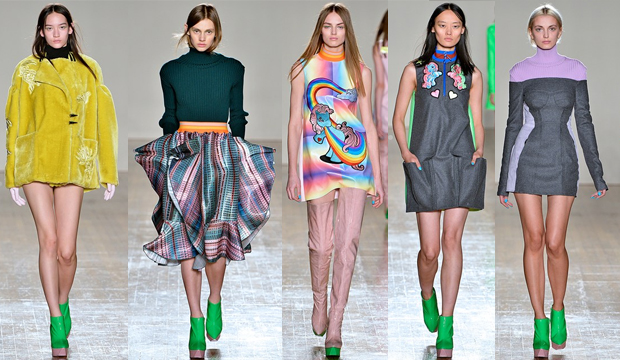 FYODOR GOLAN
RATING: 7/10
I like the feel of this collection. It still feels like the good old SS 15′ collection which Fyodor Golan curated, but with a more casual and laid-back feel. My favourite elements were the slimline silhouettes and grey and pastel hues. The striking green platform heels keep it fun and alive… just like the My Little Pony character which is featured in a few of the looks. It's a cool and fuss-free collection but is still dramatic and daring enough to keep us all interested.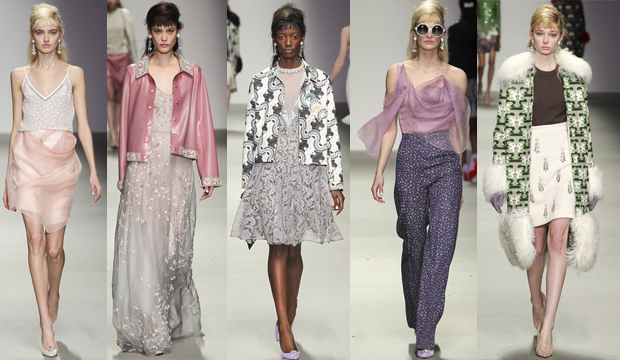 HOLLY FULTON
RATING: 9/10
WOW. Holly Fulton has actually won me over for the first time in a long while. This collection was gorgeous. To me it feels like Barbie all grown up, when really it's meant to feel like a throwback to sixties glamour, which I think sums it right up. It's playful but elegant all in one. It's the sort of collection that works for anyone; your style and personality decides what the dress should look and feel like. More grey tones with bold, minimal prints. I love this collection, do you?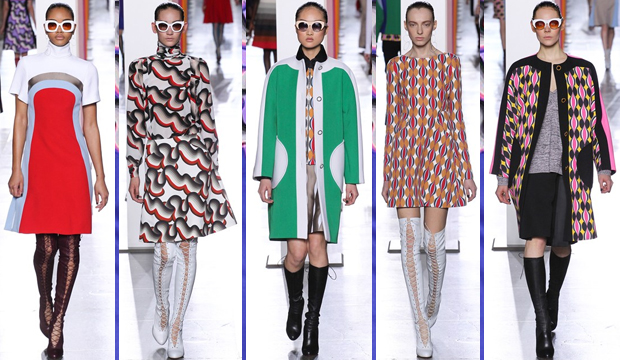 JONATHAN SAUNDERS
RATING: 6/10
I feel like the fashion industry just keeps going back to the archives at the moment. One moment we're going forward and the next we're going back the other way. Jonathan Saunders' is still fairly new to me, so I don't really know what to expect. Another nod to 60's mods; fun and minimal but hidden naughtiness in lace up boots and flashes of skin. I will say it again, I adore structure and smooth lines so the shapes included are appealing to me. It's an 'easy' collection in my mind…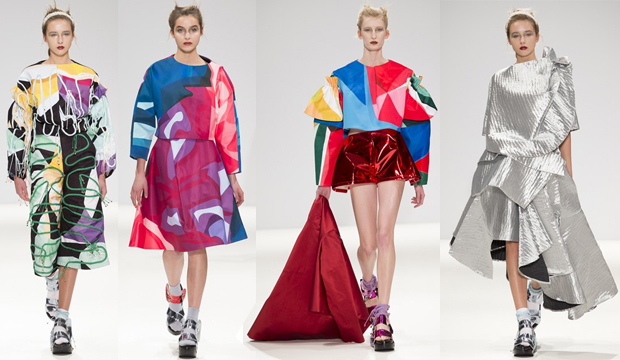 MINNAN HUI
RATING: 10/10
A brand new designer to me, and I am OBSESSED. If you can show me colour, shape and texture all in one, then I'm sold. How beautiful?! It may not be the most wearable of collections for the everyday gal', but some elements are just awesome. Abstract shapes, not only in print but in the way the clothes are worn too, mean that there is always something new to look at. A few of the looks sort of remind me of David Bowie and his Ashes to Ashes costume… big shoulders and overflowing material layering over each other. A big thumbs up to Minnan Hui… I shall definitely be taking a further look into previous collections!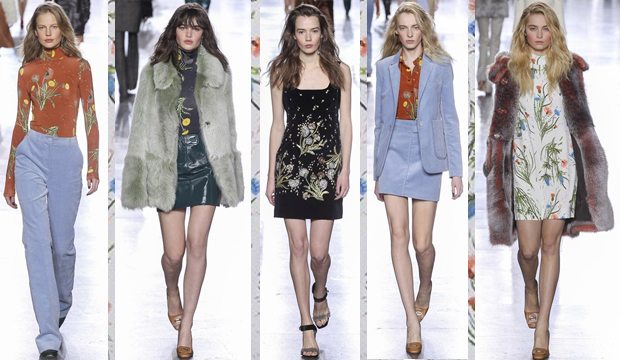 TOPSHOP UNIQUE
RATING: 6.5/10
Ahhh Topshop. I feel like I can express my personal opinion upon this collection, so here we go! I like it. Ha! I don't think it's anything too special. So many designers are still clinging onto current trends, and perhaps Topshop should let go. It's too similar to everything that is already around. Topshop Unique is meant to be worn by a specific shopper in mind, and I believe this limits them sometimes. Do you get what I mean? Let me know!
Make sure to tell me what your favourite collection was and if I missed out any gems! I'd love to know 🙂
(Featured header image via London Fashion Week)
Lots of Love… Tolly Dolly Posh xx