Well hello there my friends 🙂 I'm still feeling really rubbish with a stinking cold, but don't worry, hopefully I'll be on the mend soon! Anyway, today's blog post is a little chatty one about Mooi en Lief… you mayyy recognise the name from this post… yeah, pretty exciting huh?! I just wanted to introduce you to them a bit more, and give you the chance to win an awesome prize…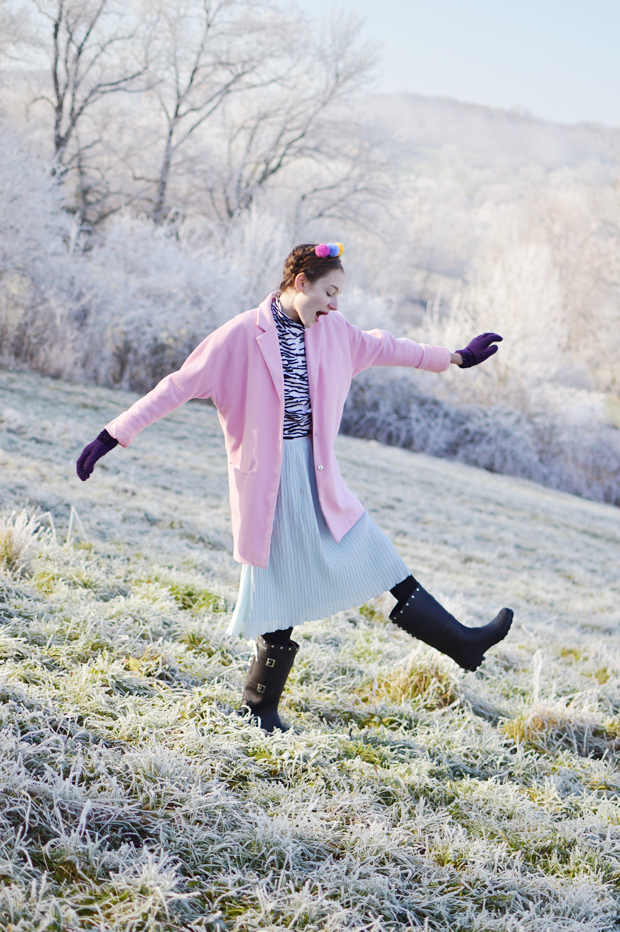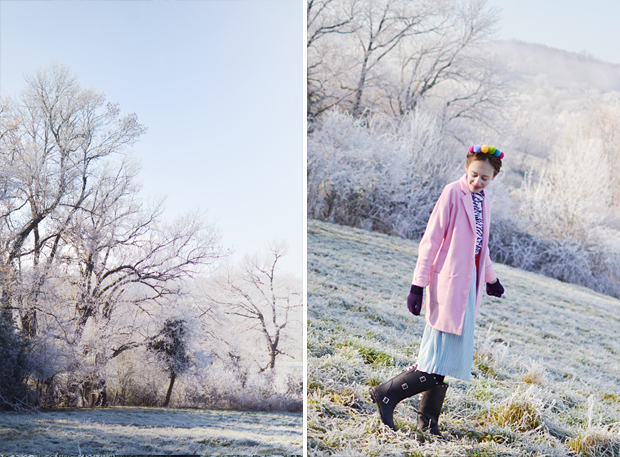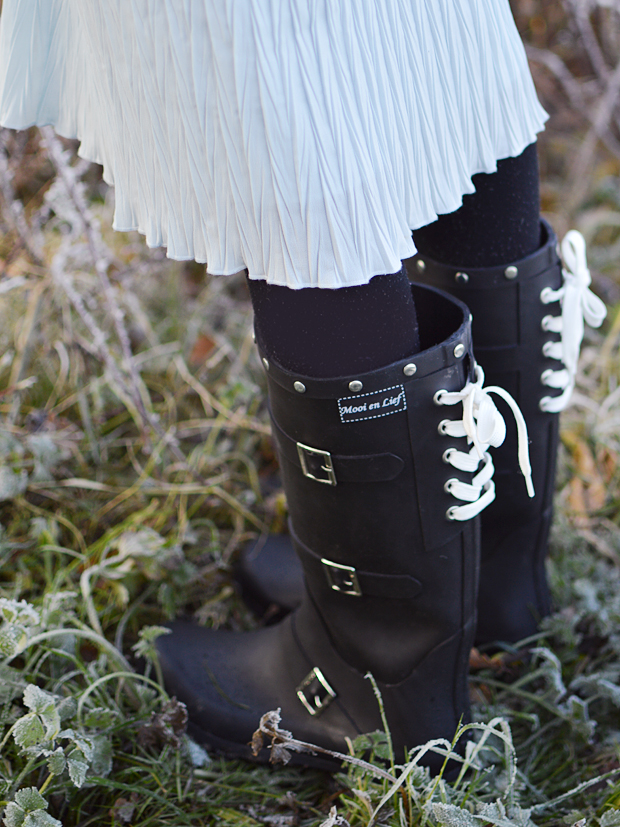 ~ MEET MOOI EN LIEF ~
So you are probably first of all wondering, who on earth are Mooi en Lief? Well, they're a dutch wellington boot brand! They're main belief is that everybody is different, and that's what they want to incorporate with their products. It's one of the main reasons why I'm so happy I get to work with them, they have just the same mindset as me 🙂 Plus, just because wellies are practical, doesn't mean they have to be boring, right? They've also recently introduced 'Style Kits' into their range, which are super cool, but I'll talk about them a little later.
Mooi en Lief sent me a pair of their Black Buckle wellies and they're actually pretty cool. I love the laces at the back, they kind of remind me of the Chanel A/W 14′ collection… not sure why, but oh well! I took these pictures on New Year's Eve when it was absolutely freezing and it's safe to say that they kept my feet toasty and warm… they also did today when I went outside and sledged! YES! SNOW. We have snow and I am very happy about that, can you tell?!
---
FOLLOW MOOI EN LIEF: Twitter // Facebook // Instagram
---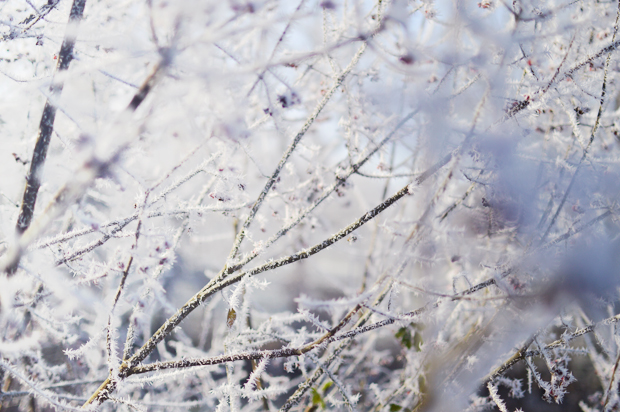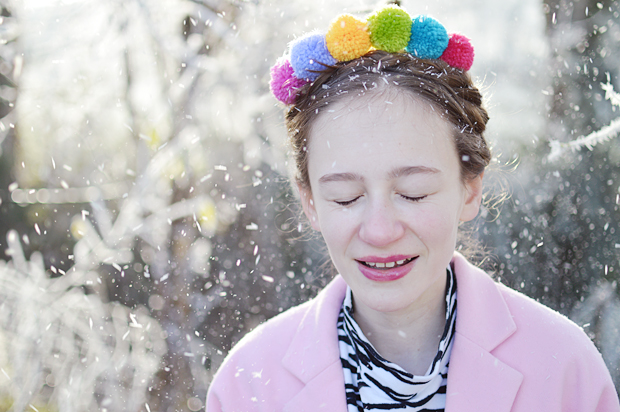 ~ AN UPDATE… #MooiEnLiefbyTDP ~
Okay, so it's been a while since I've spoken about my Mooi en Lief collaboration. If you didn't already know, back in the summer I announced that I will be collaborating with them on a socks and tights collection! How exciting! It is still going on, we're actually really near to finishing everything up, and hopefully soon I will be able to confirm an actual launch date. I'm so excited! It's been an awesome project to work on, and at the end of it, I'm going to have some socks with my name on them?! Follow me on BlogLovin' so you don't miss my post telling you even more details. Stay tuned…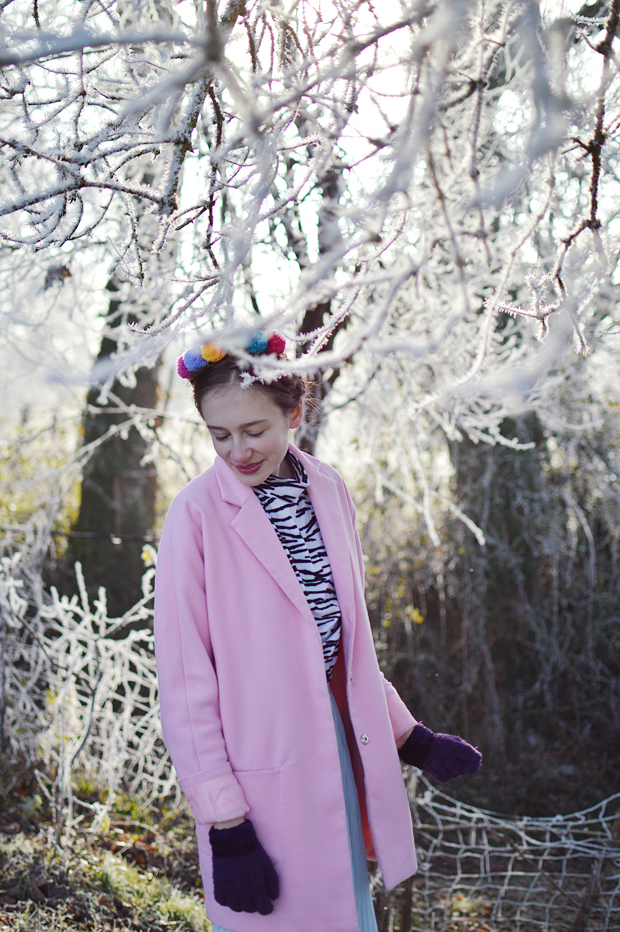 ~ MOOI EN LIEF GIVE-AWAY ~
And now for the give-away, yay! This isn't actually a blog give-away, it's an Instagram give-away! Mooi en Lief have kindly offered to give you guys the chance to win a pair of the Black Buckle boots (the ones I'm wearing), and their Feather Festival style kit! I'm really sorry if you don't have an Instagram account, but if you do, you're in for a treat! All the instructions are below, but it's best just to whizz over to my account and do it from there! Good Luck…
Prize: Mooi en Lief Black Buckle Feather Festival Style Kit
How To Enter: Follow @tdposh and @mooienlief on Instagram, re-post this image with the hashtag, #MooiEnLiefbyTDP and tell us your shoe size (i.e EU 37) – tagging @tdposh and @mooienlief would also be a big help.
End Date: Wednesday 11th February 2015
T&Cs: The prize has been organised by Mooi en Lief and will be shipped by them, directly. This give-away is worldwide. The winner will be picked randomly from the #MooiEnLiefbyTDP hashtag.
---
WHAT I WORE: Pink Coat (ARK)* // Zebra Top (Jumble Sale) // Blue Pleated Midi Skirt (ASOS) // Tights (Heat Holders)* // Pom Pom Headband (ASOS) // Black Buckle Wellies (Mooi en Lief)*
---
Lots of Love… Tolly Dolly Posh xx