YAY! The first outfit post of the year, and a slightly 'not so Tolly' outfit. I've been feeling a lot of different vibes at the moment, so if somebody were to ask me, "How do you define your style?", the answer would most probably be… 'I have absolutely no idea.' But hey, that's the fun of being my age right? 'Finding out who you are' and all that stuff. Anyway, if you want to know what on earth I'm talking about, scroll on down… (P.S Can we note that all my pictures are in focus?! It's all down to Phillis.)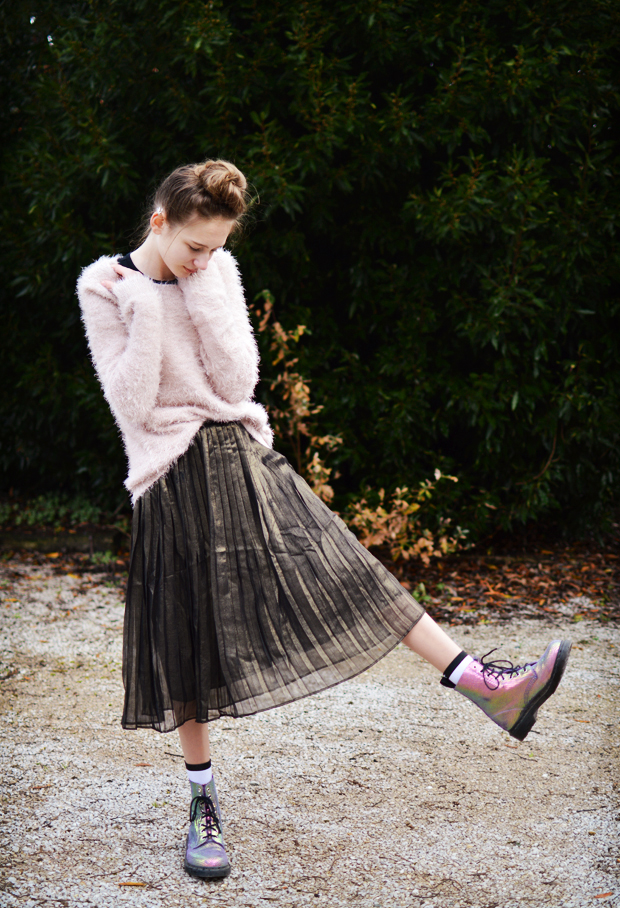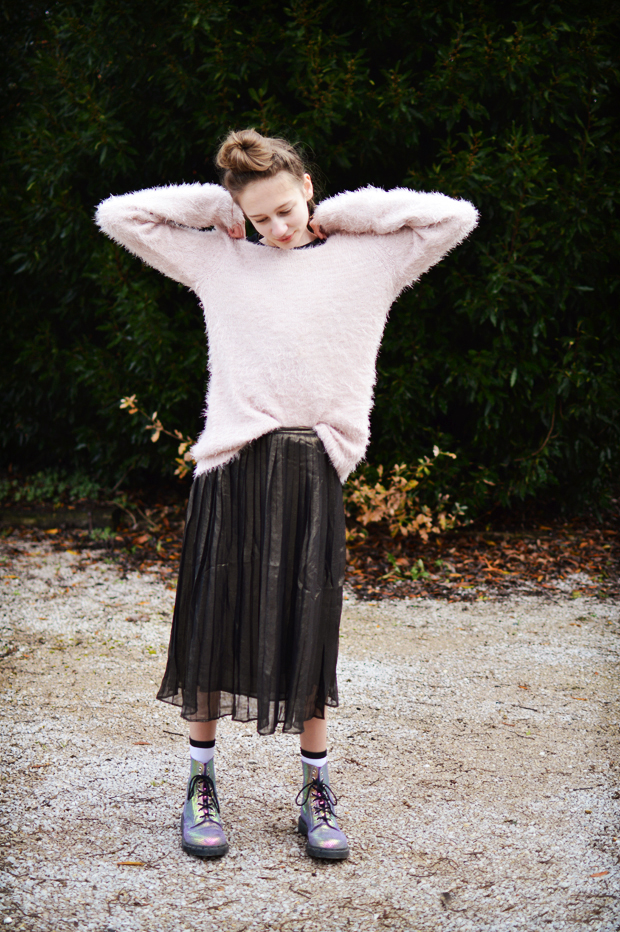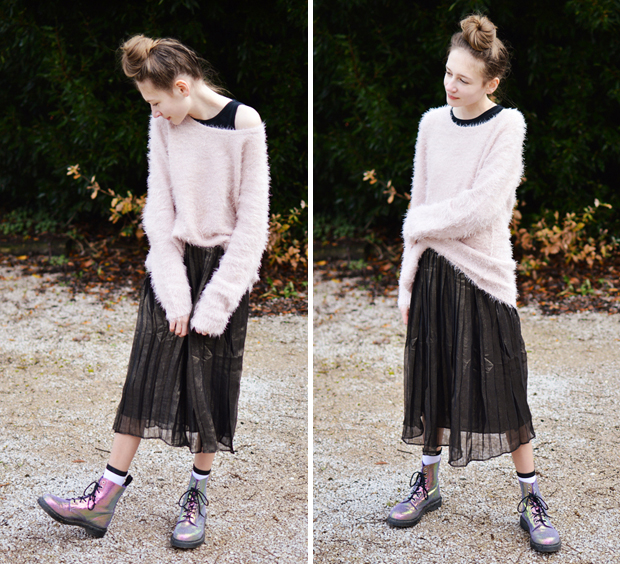 ---
WHAT I WORE: Fluffy Pink Jumper (H&M) // Super Glitter Crop Top £12.00 (ASOS) // Fallen Star Pleated Midi Skirt £24.00 (ASOS) // Violet Metallic Dr Martens (Mastershoe)* // Swallow Ear Cuff (ASOS – Old)
---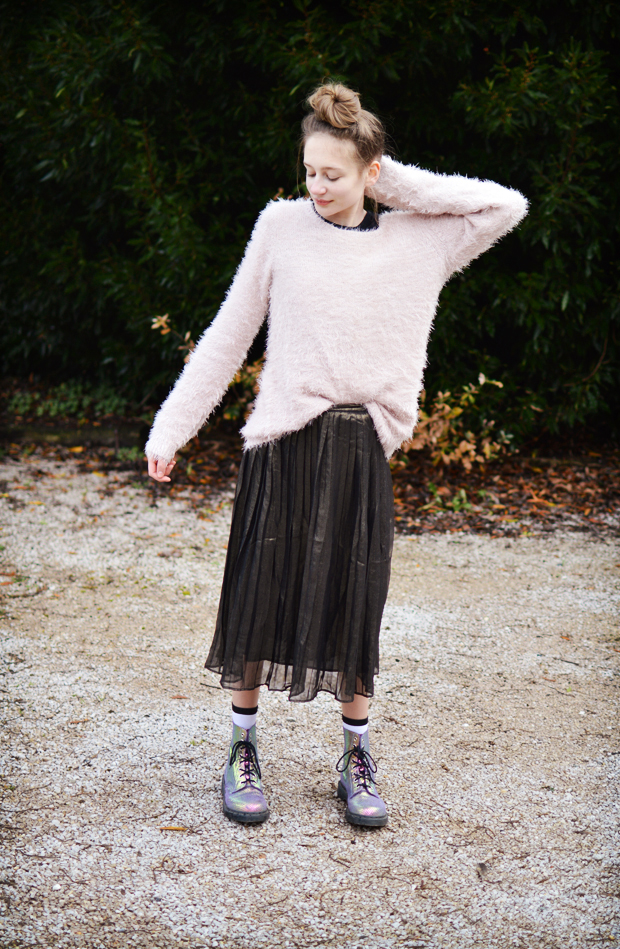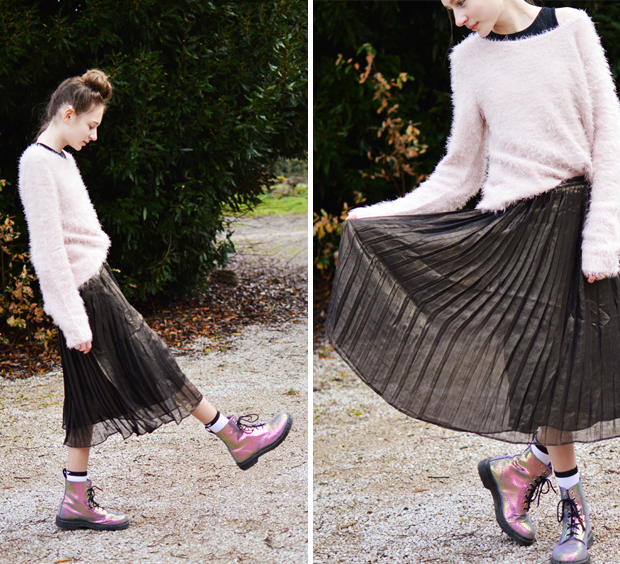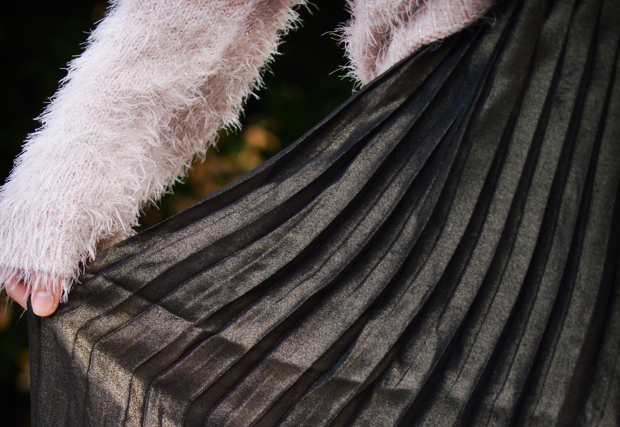 Ever since Lily (LLYMLRS) posted a certain outfit on her blog/instagram – my memory is terrible, I can't remember what she was wearing or where it was put up – I have been in love with not only pleated midi skirts but also, khaki. I've always been a colour girl, and I still am at heart, but for some reason I am drawn to this mushy green colour that should look repulsive, but somehow, looks absolutely fabulous! It goes along with the new 'army/utility' trend, with all the dungarees and cute baggy blouses… which I love! So mix that with my new found love of midi skirts (especially pleated ones), and you're onto a winner!
I picked up this sparkly number on ASOS, and I love it! It's definitely a lot more green in real life, so take that into account if you fancy the look of it!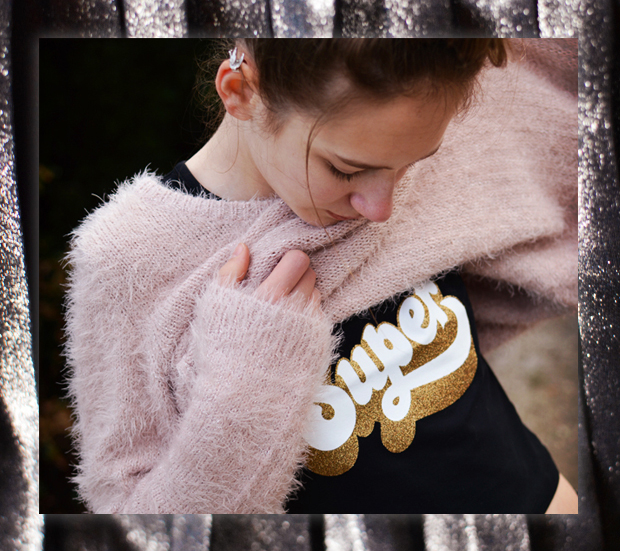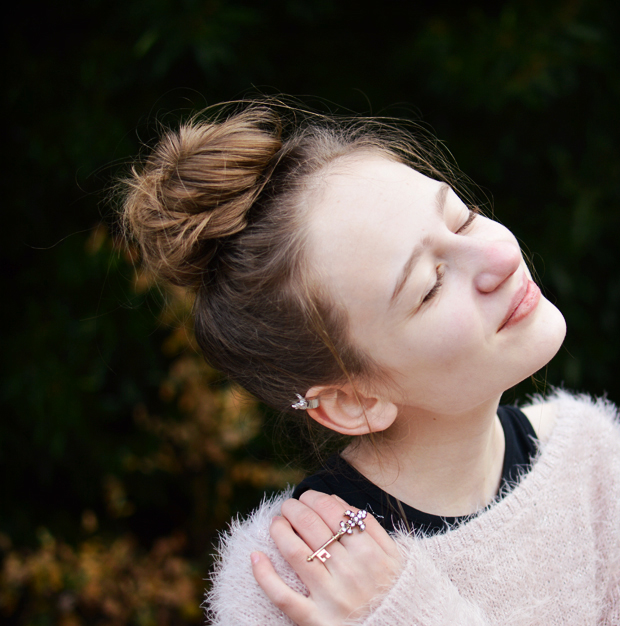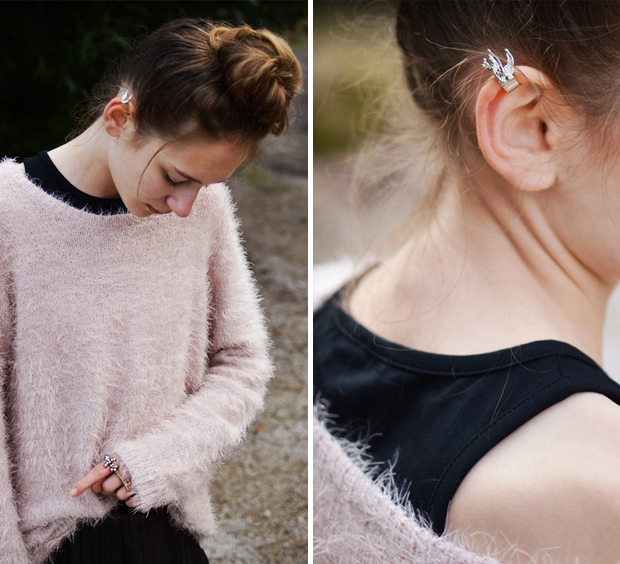 Another thing I picked up from ASOS, was this super cute (see what I did there) crop top! I didn't actually know it was a crop top, but I like it none the less. I'm a big fan of the racer back style, and also a huge fan of all thinks sparkly, so it was a no brainer! I can't wait to style it up in the summer! I think with baggy jumpers, it's always nice to have a sneaky bit of something else popping through, so it was a good excuse to pop it underneath! Speaking of baggy jumpers, I got this pink one as a Christmas present (thanks Father Christmas Mama Posh!) and although it's not something I would personally pick out, I like the texture and it goes perfectly well with this whole khaki thing.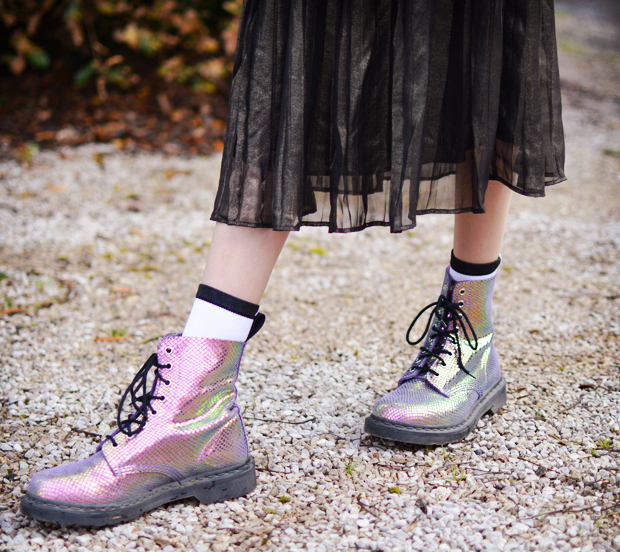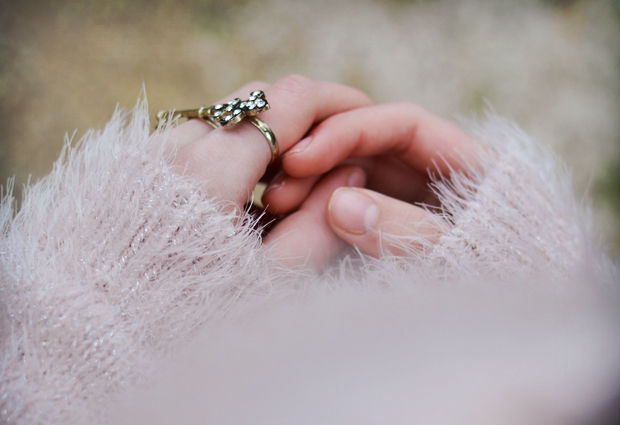 Last but not least… accessories! I paired a few pieces of jewelry which I have had tucked away, and they worked wonderfully. The ear cuff was my first ever ASOS purchase (I think it was £2.50… I had to buy something back then), and although it seems my family despise of it, I rather like it! I'm becoming more open to mixing metal tones ya' see! And as for the ring, goodness know's where it's from! I have an inkling it's an old Primark piece, but I could be wrong. My feet are of course covered by my magnificent pair of Dr Martens which are the most beautiful things I own! *heart eyes emoji*
Are you a bit puzzled as to what your style is at the moment? Do you love a bit of khaki? Let me know in the comments… and if you haven't already make sure you fill out my reader survey here!
Lots of Love… Tolly Dolly Posh xx