Changing your shopping habits can often feel daunting and intimidating and you might be left not knowing where to start. Or you'll most probably be told that second-hand shopping is the route to take. During a read of Clothing Poverty by Andrew Brooks, I conjured up a lot of thoughts and feelings surrounding the topic and why second-hand shopping isn't the best answer to sustainable fashion.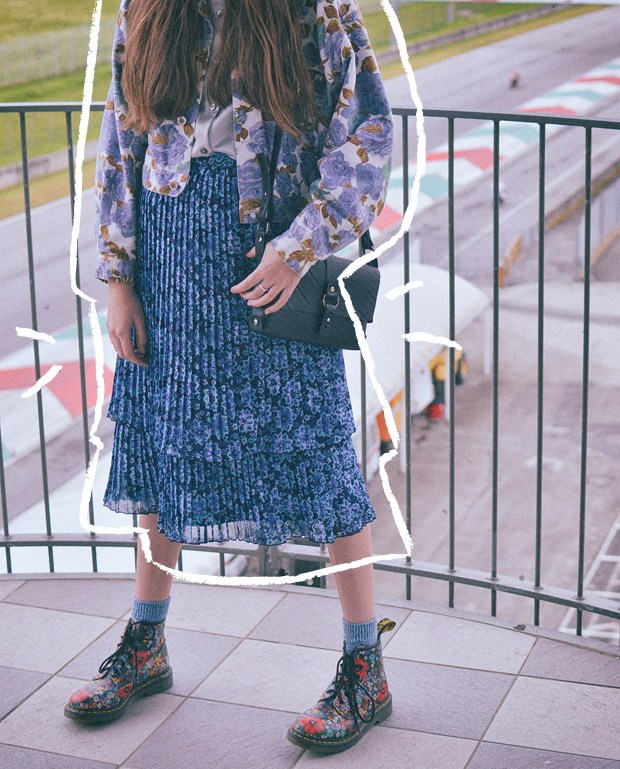 ---
---
If you're a long-time reader of my blog or even just a recent reader of my blogger, you'll know I'm a dedicated advocate to second-hand, pre-loved, used or vintage clothing. There are so many benefits to buying and wearing clothes and fashionable items that have been worn before and that are in close-to-perfect condition to be used again, so I don't want anybody to jump to the conclusion I am now against the idea.
For background knowledge; I've grown up with accepting and appreciating second-hand fashion. I've never found a problem with it. I've never been put off or disturbed by the idea of wearing something that isn't "NWT" (new with tags). Especially since becoming more independent of my own budget and even my own style, second-hand clothing has given me the opportunity to refresh and add to my wardrobe whilst it not being out of my reach.
Over the years, I've spent more money at charity shops and at jumble sales, than I have with a brand like Topshop (in fact, I can list everything I own from Topshop straight off the top of my head; a single pair of socks and sunglasses).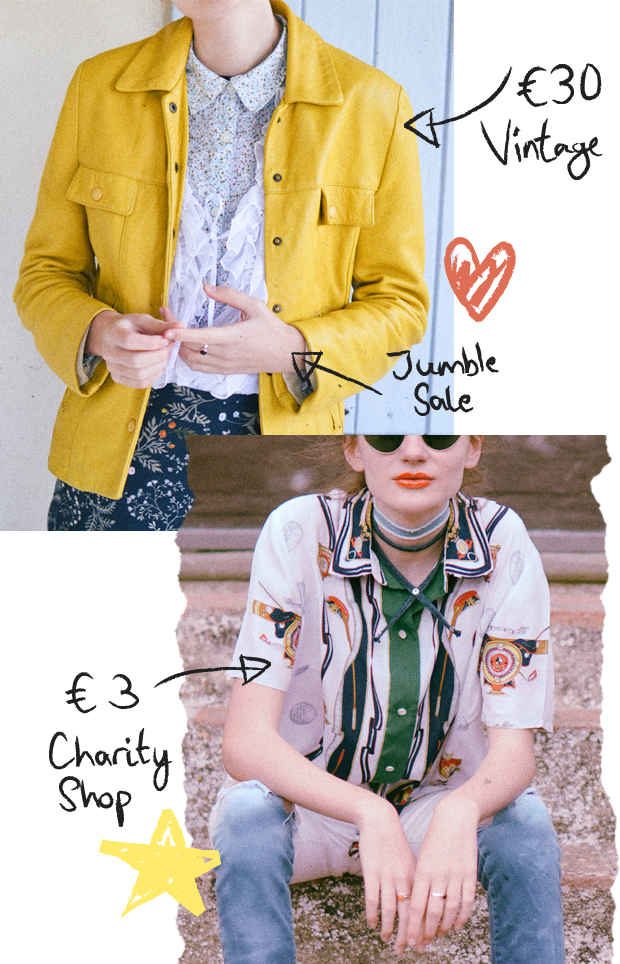 ---
---
Not only has second-hand shopping benefited my small teenage budget, I also know it has benefitted the environment. What I've saved from being taken to a landfill or donated elsewhere, has been added to my wardrobe to be worn even more times than it already had been by its previous owner. If 84% of unwanted clothes in America went into a landfill or an incinerator in 2012, then I've participated in playing my part in lowering that number (the number is still obscene in Europe and elsewhere).
I'm also by no means saying second-hand shopping isn't sustainable. Purchasing second-hand is sustainable, so long as you care for the items as much as you would something new, continue prolonging its life length and that you're not disposing of them shortly after purchasing just because they've had a previous life. My reasoning for suggesting that it isn't the best answer to sustainable fashion comes from the industry rather than second-hand shopping alone.
Not only have I always appreciated second-hand shopping, I have also always known I've wanted to work in fashion (design, specifically). I adore clothes and the ability that comes with them to express ourselves and I don't want to see that fade. Fashion is a separate entity to 'clothing' as such, in the sense that fashion is what changes.
Fashion doesn't just affect our clothes, it affects other industries like beauty, TV and film, and even sports and lifestyle. The way that fashion works, is what we want to change and understanding that makes it clear how second-hand shopping isn't the answer.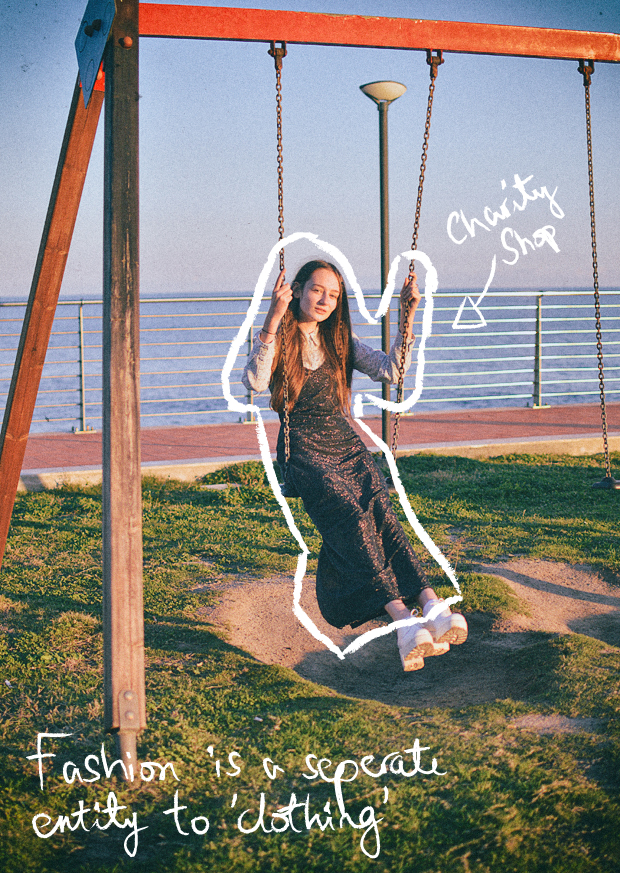 ---
---
Second-hand shopping is an alternative way to start on your journey of becoming more ethically and sustainably conscious as a consumer, it's not the way to change the fashion industry, and in particular, fast-fashion as a whole. Second-hand shopping is also a way that not all can necessarily partake in.
I understand that curating most of your wardrobe out of previously used garments is in some way, a privilege, especially with sizing. It can also be an unrealistic option if a lot of your purchases of clothing are based on workwear and a specific style – shopping for a strict dress code is most probably going to be easier when buying new (although not impossible to do second-hand, of course).
If we want to change the industry and how it works, whether that be with mindset or manufacturing, we need to focus on the repeat offenders – the big name brands which hold the majority of the power. This doesn't mean boycotting. Another topic which I would like to research in more detail before discussing it on my blog is the idea of abandoning high-street and fast-fashion brands altogether.
In Fashion Revolution's fanzine, the Agony Aunt section focused on this. The quick and simple answer? Boycotting only works in large numbers and when it does, it can negatively impact garment workers.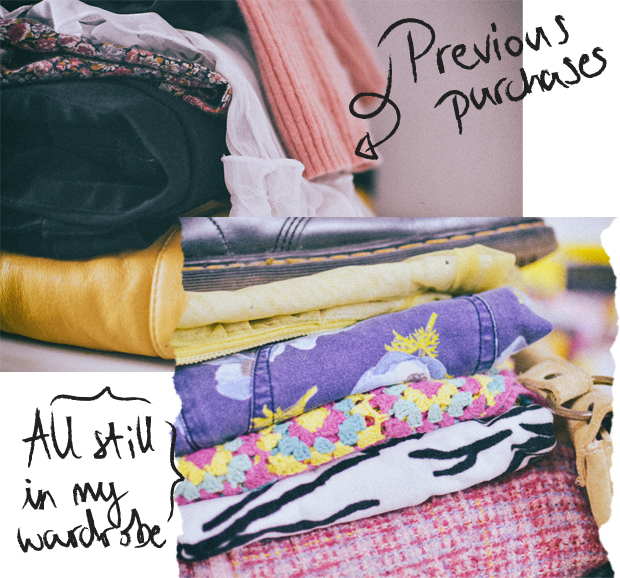 ---
---
(I currently don't shop from any fast-fashion brands, the reason of which is a combination of my ethical beliefs and stance on the issues I discuss on my blog, but also because I have a teen budget and simply don't want to support the way fast-fashion brands work with the very little disposable income I have.)
Shopping ethically is what we want to do in the meantime, just like second-hand shopping, but it's all with the end goal of ethics and sustainability being the norm. It's why raising up those who are doing it right is vital. We need to show those who are lacking in certain areas but holding all the power, that we want them to be doing better. We need them to be doing better. We want fast-fashion brands to just be fashion brands, and for 'fashion' to have a whole new meaning.
---
What are your thoughts on second-hand shopping? Let's start a discussion in the comments!
I'm sorry for being slightly MIA recently but if you'd like to stay up-to-date with me then make sure you're following me on Twitter or that you're subscribed to my monthly newsletter!
Lots of Love… Tolly Dolly Posh xx