It's that time of year again… Happy Halloween! This can only mean one thing… another halloween photo shoot! Last year's went down a storm, so I decided to go for it once more. No zombies here though, I'm turning Tolly 'Dolly' Posh into a teddy bear killing maniac… yikes! Enjoy…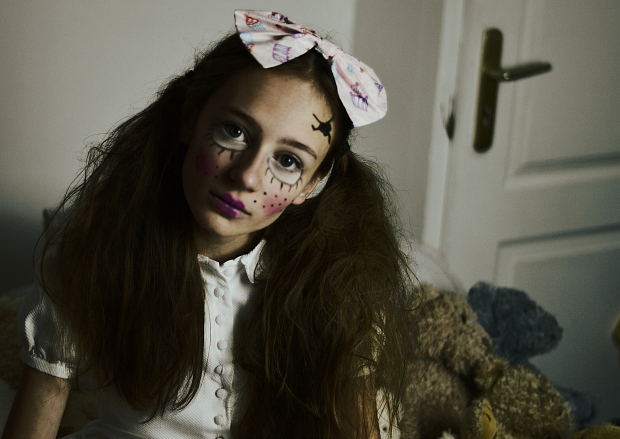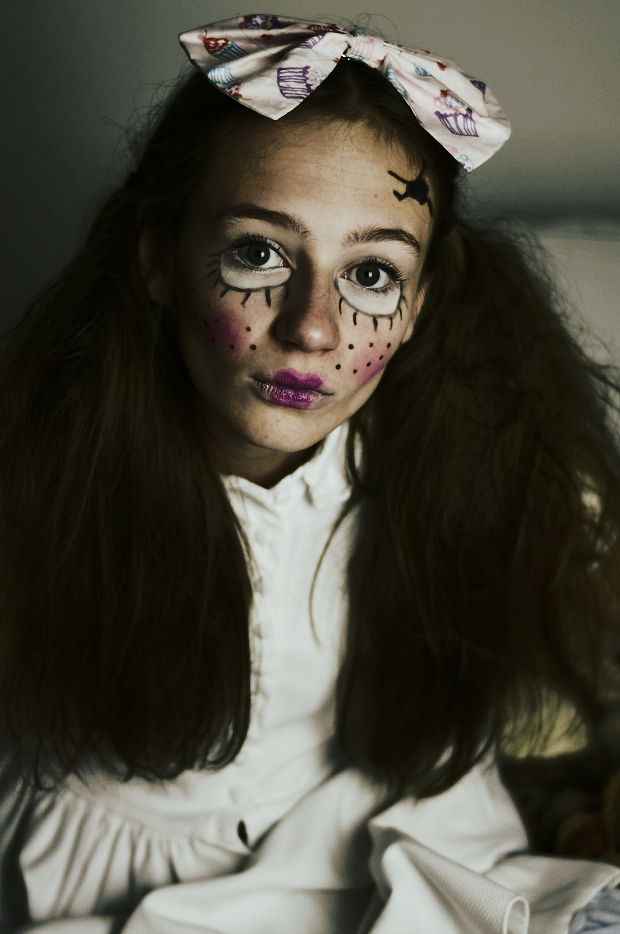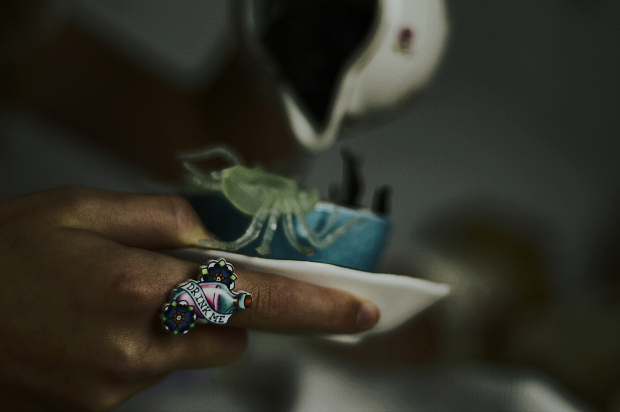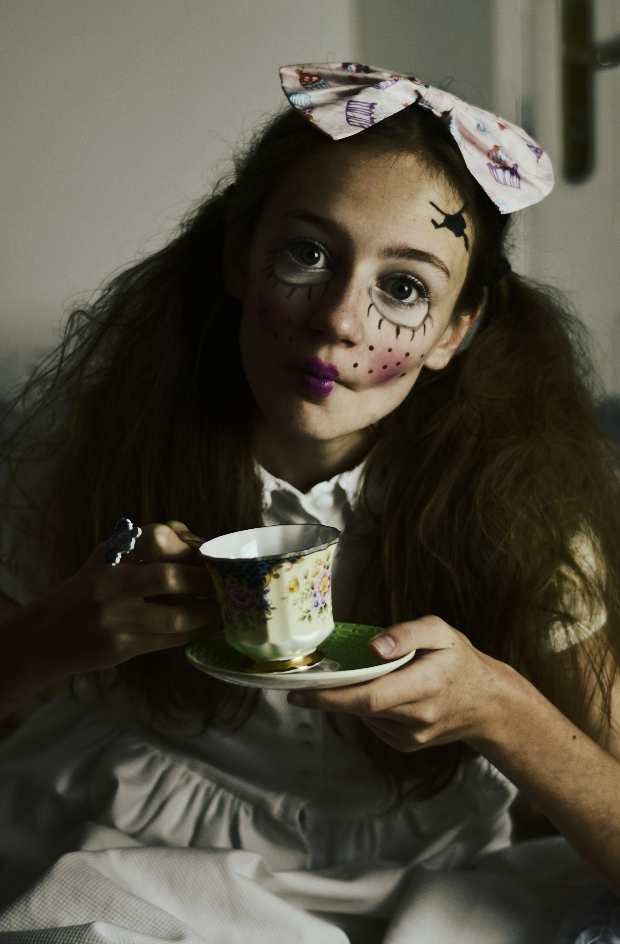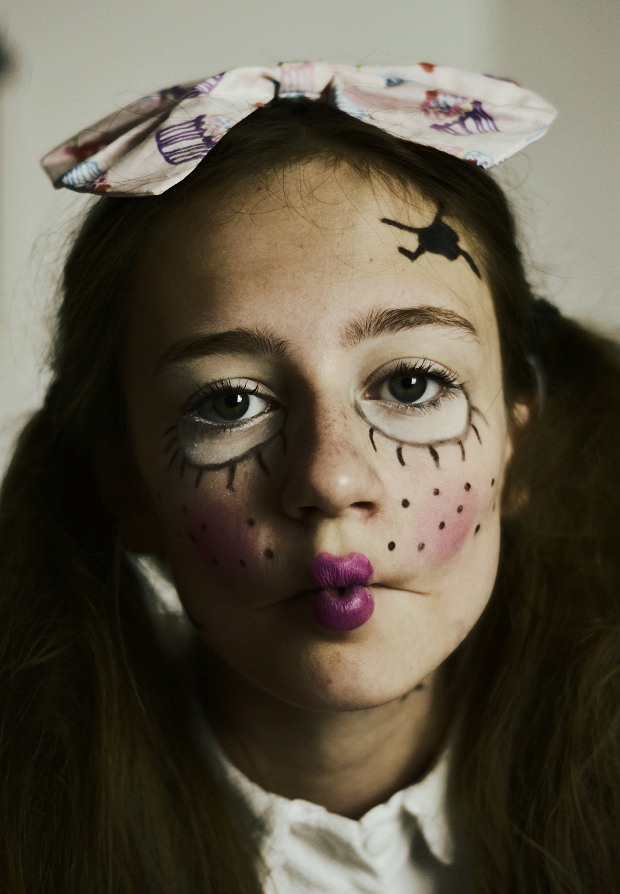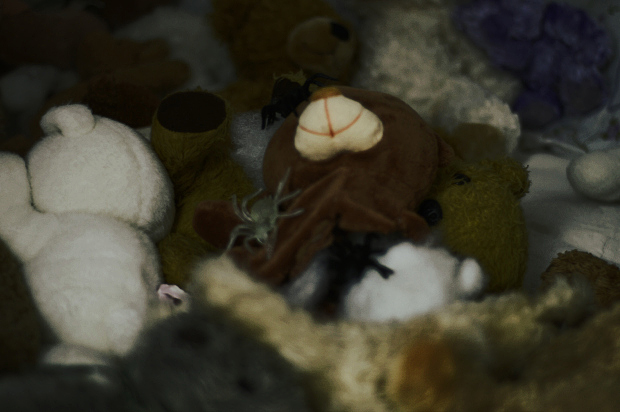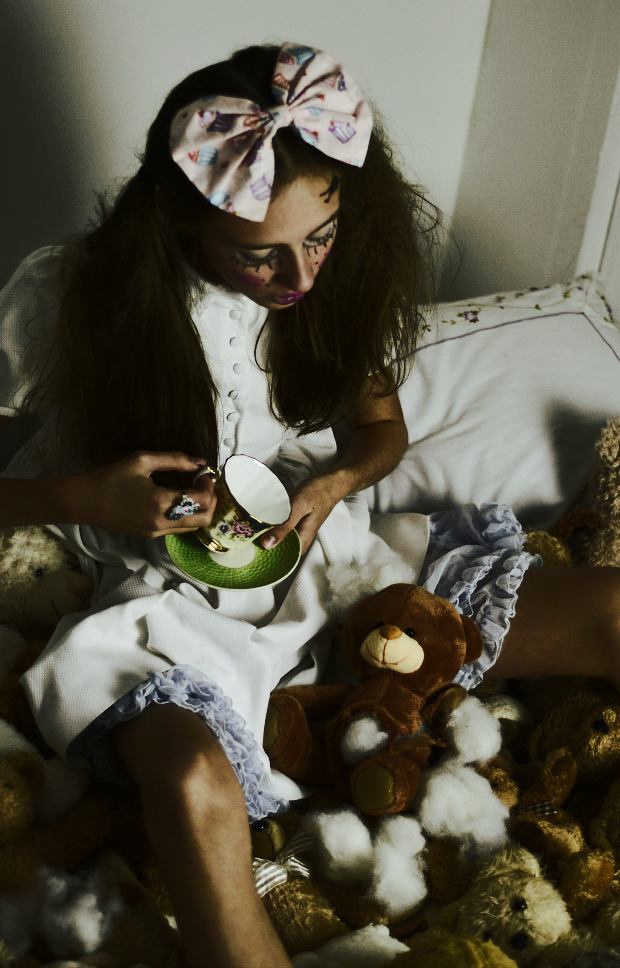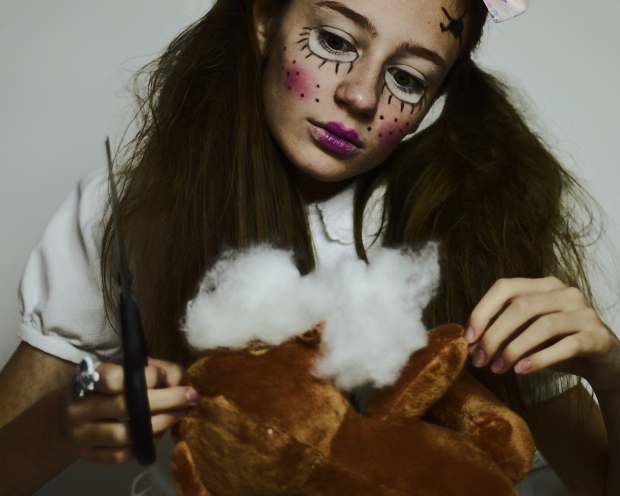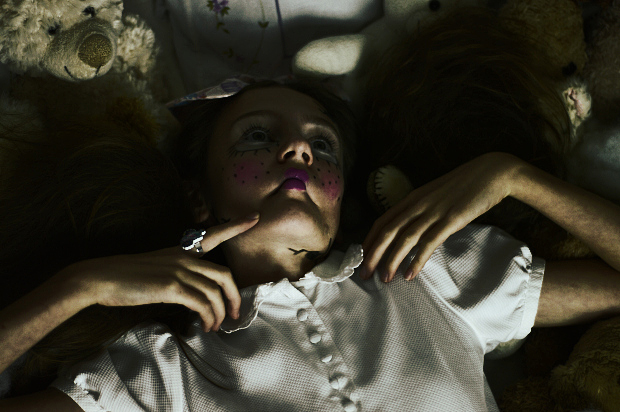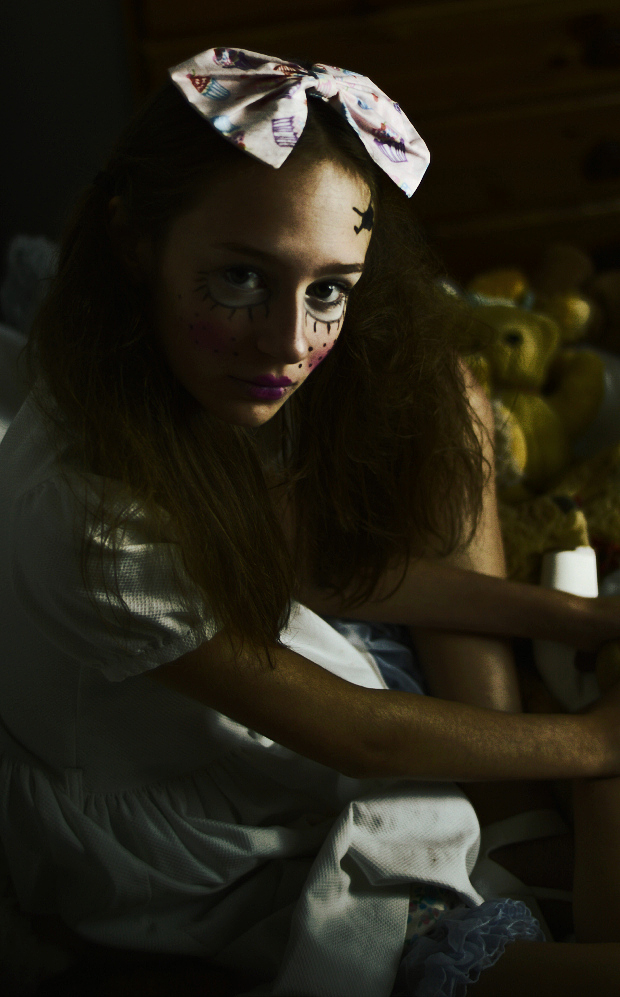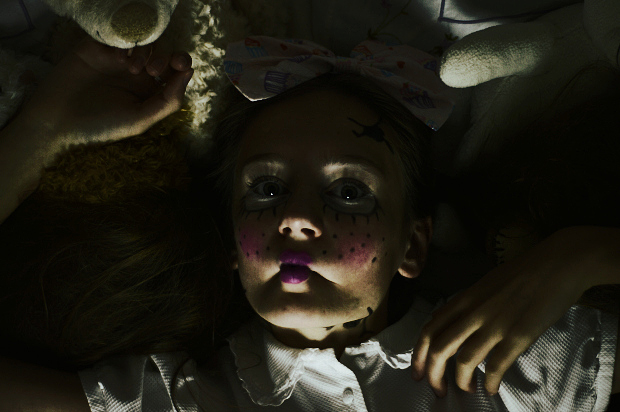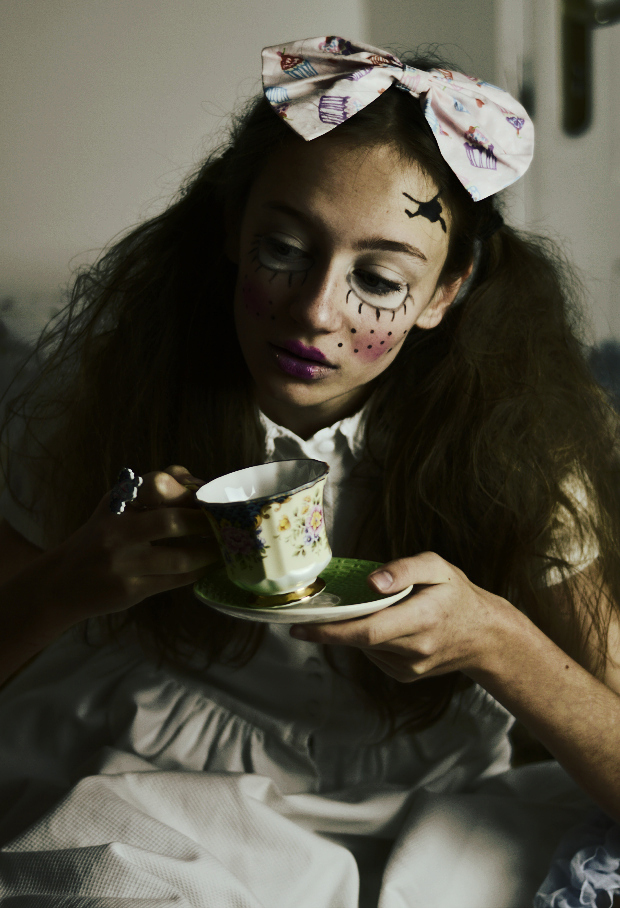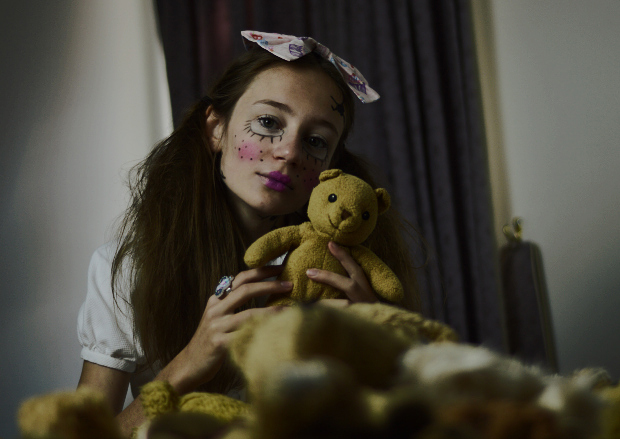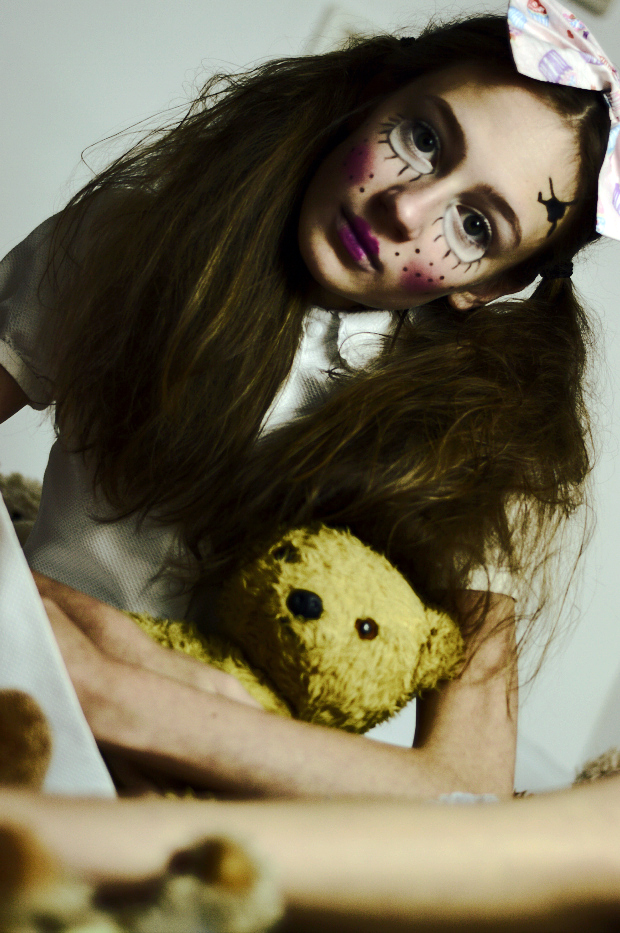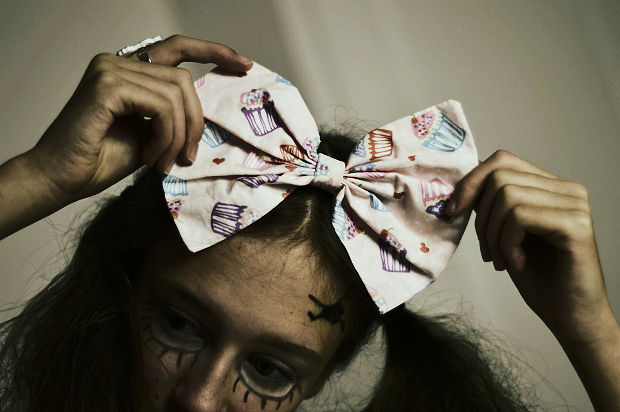 ~ HAPPY HALLOWEEN ~
*Evil cackle* A bit too freaky for ya? I had quite a lot of fun doing this little shoot… although cutting up a teddy was a little sad! I don't know about you but there is something rather spooky about old dolls… they look at you in this way that seeps right through you and makes anybody (even the toughest of the toughest people) do a bit of a scared-y cat dance. I took a lot of inspiration from fashion editorials for this shoot, whether it be for the make-up or the actual shots. I wanted it to look like a spooky tea party… a bed covered in teddies, spiders in tea cups and shadow-y lighting, and of course the creepy doll, and I'm so happy with the outcome!
The make-up was mainly eyeliner and 2 shades of eye-shadow (pink and white), and was rather easy to do, so if you're still in need of a last minute (like, girl, you better start getting ready now) costume, then this is probably a safe bet. I wore a rather girly white dress and blue tutu, a giant hair bow (courtesy of the wonderful Georgie at Beauxoxo) and added cracks to my face and neck for an even spookier effect.
---
A huge thank you to the lovely people who made this shoot come together perfectly! I must say that the make-up I recieved from CutECOsmetics was amazing quality and I will certainly be using them again and again. The bow that I mentioned earlier was made by Georgie (thank you!) and the ring was from the quirky and fabulous Punky Pins! Also another huge thank you to Papa Posh for taking these pictures, you did a rather good job! Hair, make-up, photo editing etc etc, was all done by moi! 
What are you wearing for Halloween? Let me know in the comments! Lots of Love… Tolly Dolly Posh xx