Woah woah woah, it's December 3rd already?! This year has gone too quickly! Anyhow, today we have a Q&A with November's advertiser, Lucie from For The Love of Lucie! If you would like to Advertise next month (January) make sure you check out the packages here!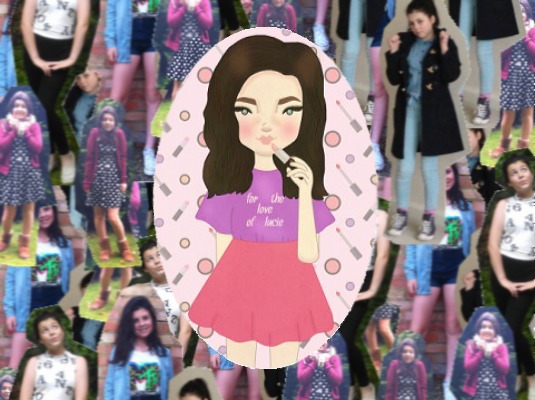 What inspired you to start your Blog?: I have always loved reading blogs and YouTube videos such as: FleurDeForce and MissBudgetBeauty. So one day I decided to create my little piece of the internet! I also would love to be a make-up artist so another reason was to share my love of beauty and fashion.
Why did you choose Fashion?: I love keeping on top of designer fashion trends, and recreating outfits from high street stores. I really enjoy sharing my outfit ideas and makeup reviews online. It really satisfies me if people find what I write about useful.
What are you top tips on starting a Blog?: Stay organised! Buy notebooks or planners, just anything to stay on top of your posts! Also don't write posts for views, write what you want to write about (I cant stress this enough!)
What have been your Blogging Targets for this year?: I wanted to balance blogging and school and do regular posting again! I also wanted to reach 50 followers on BlogLovin' but I am so happy with the amount I have at the moment.
Who are your favourite fellow Bloggers?: I love to read you Tolly! I also love MissBudgetBeauty, A Model Recommends and Madame Gourmand Lifestyle

Where's your favourite place to grab a bargain and why?: I love Primark, they have just about everything for amazing prices. Whenever I need something usually the first place I will go is Primark to see if they have what I want in (guilty).
What's your personal style and what do you do to work it?: I wear what I like and I feel confident in it. My style would probably be girly/edgy. I love love love dresses but I also love throwing an oversized jumper over some comfy skinny jeans.
CHECK OUT FOR THE LOVE OF LUCIE HERE: 
Blog//Twitter//BlogLovin'
**Make sure to check out Let's See, an amazing photography blog!** (This is a sponsored link)
Lots of Love… Tolly Dolly Posh xx