After a few recent purchases, I have realised that I have a thing for fast food fashion… whether it's socks, necklaces, badges, the whole lot, it is definitely a trend I'm loving. I decided to put together a little blog post so you can see what is currently 'on the menu'. I even purchased some props to make this post even more snazzy! I really hope you enjoy 🙂


The first plate is of course, some burgers… in the form of two pairs of socks, at super cheap prices… cheap as chips (ha.. ha..)! The first pair are from M&Co, and look super juicy and kitsch. I think they would look awesome with nautical stripes and some cute flats. For those of you who want a more subtle fast food option, these socks from the ASOS Menswear range might be for you! A more robust pair of socks with a retro style cartoon print… I've styled this with denim dungarees and they look awesome. I love the yellow and red… *sassy click of fingers* primary perfection. 


You can't have a burger without a classic side of fries/chips and a good dose of ketchup, so these two pieces are perfect. I think if you were to wear one of the chip socks with one of the burger socks, you would look awesome. This necklace is definitely a favourite of mine as it's really bold and bright, yet simple all in one. Chelsea Doll have a whole range of #JunkFood accessories, so if you like the look of this one, you'll love the rest!


Ahh yes, a use for my Jean Paul Gaultier Coca-Cola can! Obviously a meal wouldn't be complete without drinks, and for me it's always got to be a good ol' Coca-Cola… like I mentioned in my interview for the Mooi En Lief lifestyle magazine *wink wink* This necklace is crazy though, it has burgers, cereal boxes, toothpaste tubes, you name it, it's on it! I love it nonetheless, and if you want to see how I would style it, click here.


There's always room for dessert, isn't there? Well, today I have a beauty… a glittery donut shaped beauty! I decided to treat myself to a piece from the new I Love Crafty Donut Shop collection, and I'm so glad I did! It's stunning. From the gorgeous sparkles, to the gold little gem, every detail makes it special. Laura sprinkles them with goodness and love, as it arrived in a gorgeous packaging which I shall keep it nice and new in. I honestly cannot wait to style this! Yum!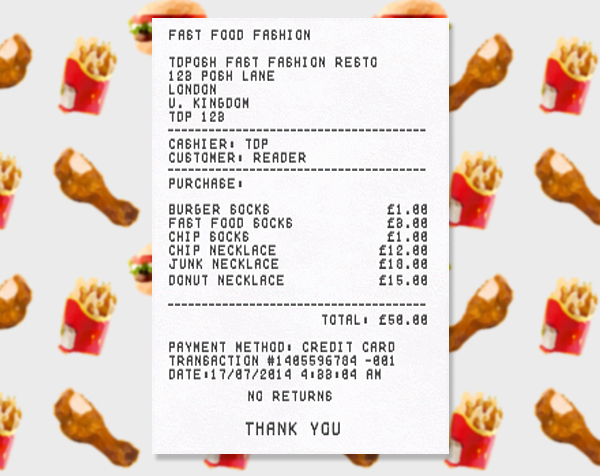 And there we have it folks! Lots of foody goodness! Let me know in the comments which is your favourite piece? I think mine is either the donut or the chips necklace… they're both so cool! Next on my list is a Coca-Cola themed piece from Ashish… a girl can dream… a girl can dream…! Have you seen any food related items that I might like? Leave a comment below 🙂 

Lots of Love… Tolly Dolly Posh xx