If you haven't been following this blog for very long, or maybe you just haven't been paying attention (rude… jokes!), then you may not know that I am a floral (and random) hair crown, addict. I buy and make way too many… I probably have a fairly small 'hair crown collection compared to some, but it's slowly getting bigger month by month… so today I'm here to show you every one I own… 

Do you have any floral crowns? Let me know in the comments!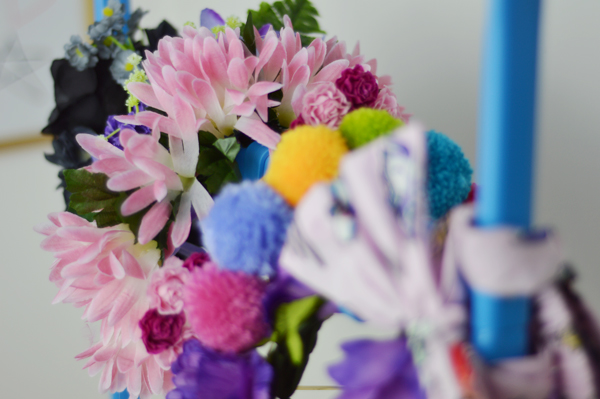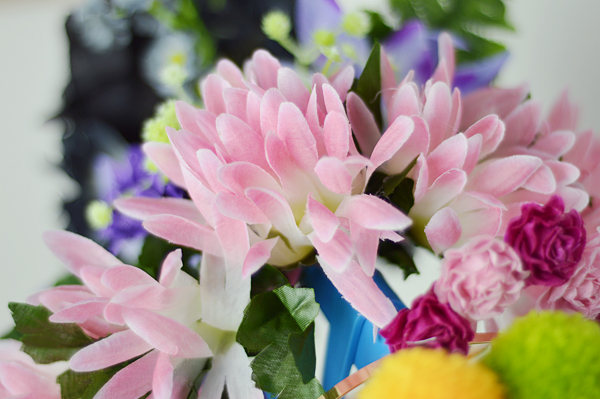 …maybe that's a lie because I did receive 2 new ones in the post recently (thank you Claire's!), but this is the majority. I even made a short and snazzy video (this features all of my collection) to go along with them, aww! I have stretchy, alice band, DIY and pom pom ones so it really is a huge variety! I love them all though, I especially loves the ones I make myself because they are 100% unique to me 🙂 I just think hair accessories can really complete an outfit, especially if it is fairly simple. Plus… on hot days when you're hair isn't exactly 'clean' they can be the best distraction!
FYI, both the DIY ones are made with false flowers, a hot glue gun and a hair band! So simple to do, it's just common sense 🙂
DIY FLORAL CROWN – £2 – FLOWERS (CHARITY SHOP) & ALICE BAND (GIFI)
This is one of my most recent ones to my collection, and it's made by moi! I really like it because the flowers are super oversized, and make a pretty cool statement! I added in some greenery I had left over from another floral crown (scroll down…) and I love it! I feel like it is very Frida Khalo-esque and goes with a lot more than you would expect, plus for £2, you can't really go wrong!
I saw this on ASOS ages and ages ago, it went from £10 to about £8, and then when it finally reached £3 very recently, I decided it was about time it became mine! It's actually a lot smaller than I had anticipated, but I love it nonetheless. The pom poms are so cute and fluffy and actually look quite retro, so I'm excited to style it up! You could easily DIY this one, but because it was on the site for so long, the price was justifiable in the end!
Claire's surprised me with a package a while back and inside it was this! I never thought I would like a crown like this because it has a wire band which I tend to stay clear of, but I'm coming around to the idea! I have to say it's a little awkward to wear, but the colour looks really nice and it should be good for all year round, which is a plus! I think this would look awesome on blonde hair… what do you think?
DIY FLORAL CROWN – FLOWERS (MARKET) & HAIR BAND (..STOLEN FROM MAMA POSH…)
Another DIY, and probably my most favourite of my collection, is this beauty! I just adore the way it looks! I found the flowers at a market and I have been trying to hunt down the same guy again, but no luck! I think buying false flowers online can be way more expensive, so if you can find a local florist who sells them, then you should definitely get them from there! Also, make sure you get some greenery too, it adds a more realistic touch rather than just a bunch of flowers all in the same colour, I think that's why this is my favourite!
I hope you liked this post and the pictures… it was so funny doing them haha! Sorry if I don't update my blog lots and lots over the next few weeks, it's holiday time now with our family so obviously I'm spending time with them! Thanks so much guys! 🙂
Lots of Love… Tolly Dolly Posh xx