If you haven't heard already, this week I attended my very first Pitti Immagine event, Pitti Uomo 92. Pitti is one of the largest fashion events in Europe, bringing together brands and designers to showcase their work not only to buyers but also to the press. Not only was I there for my own personal blog, I was also writing a short piece for The Florentine magazine, which you can read here.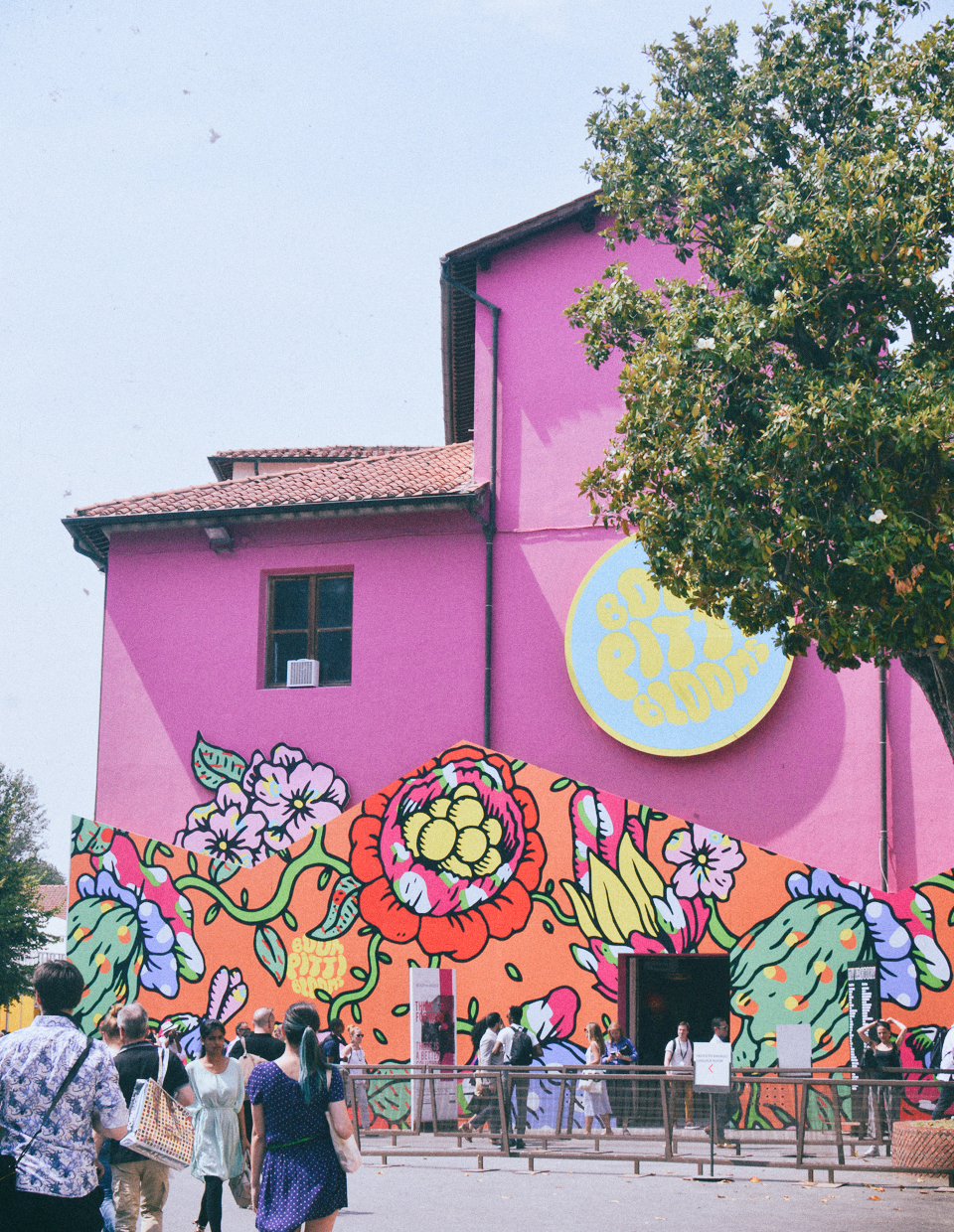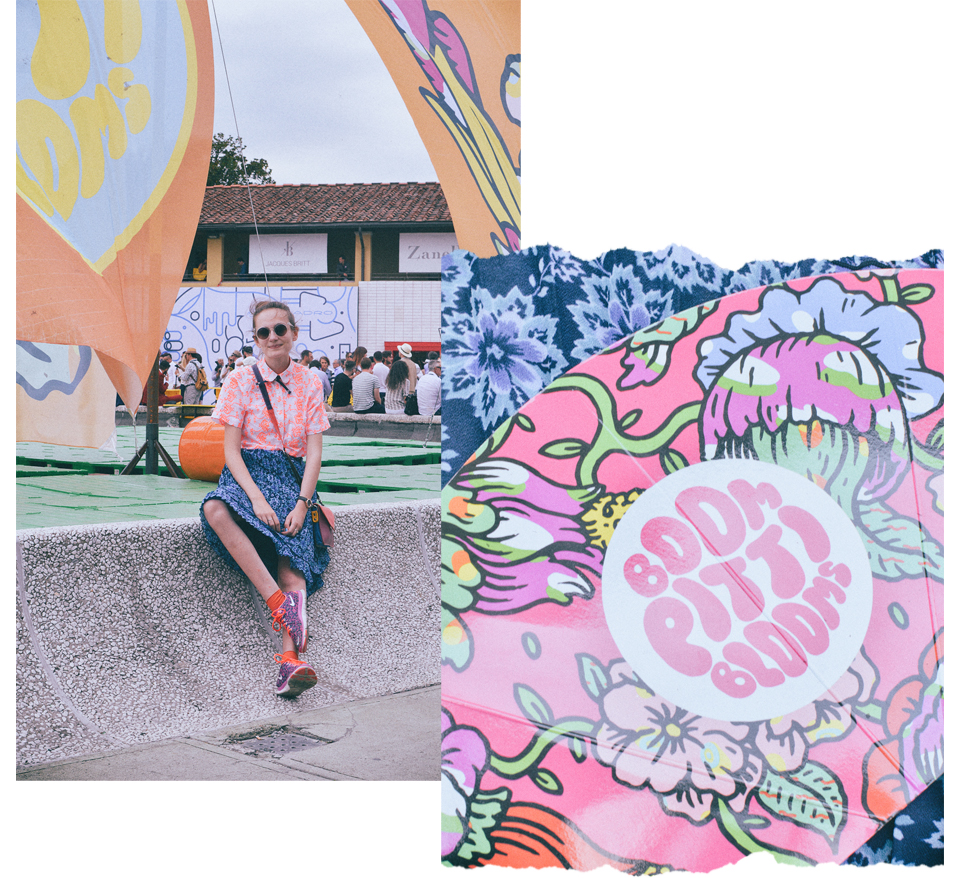 ---
LOCATION: Pitti Uomo 92


Fortezza da Basso, Florence, Italy

 🇮🇹
---
Pitti Uomo is the menswear event under the Pitti name (uomo is 'man' in Italian) and this year, the theme for the events is 'Boom Pitti Blooms', focusing on flowers with colour, patterns and textures, with the art direction by Sergio Colantuoni who says, "The theme is also a metaphor for our fairs, of what fertile ground they are for new and often unusual creative expressions."
I didn't know exactly what to expect from the event but as I soon realised, one of the major purposes of Pitti is for brands to reach out to new buyers and distributors, so it was interesting coming in from a blogger angle. Of course, on my blog, I focus mainly on womenswear and in particular, ethical and sustainable womenswear, so I planned to go in learning more about how ethics fit into menswear. As already mentioned, I was also there to write for The Florentine and you can read my 5 point sustainable round-up if that takes your fancy.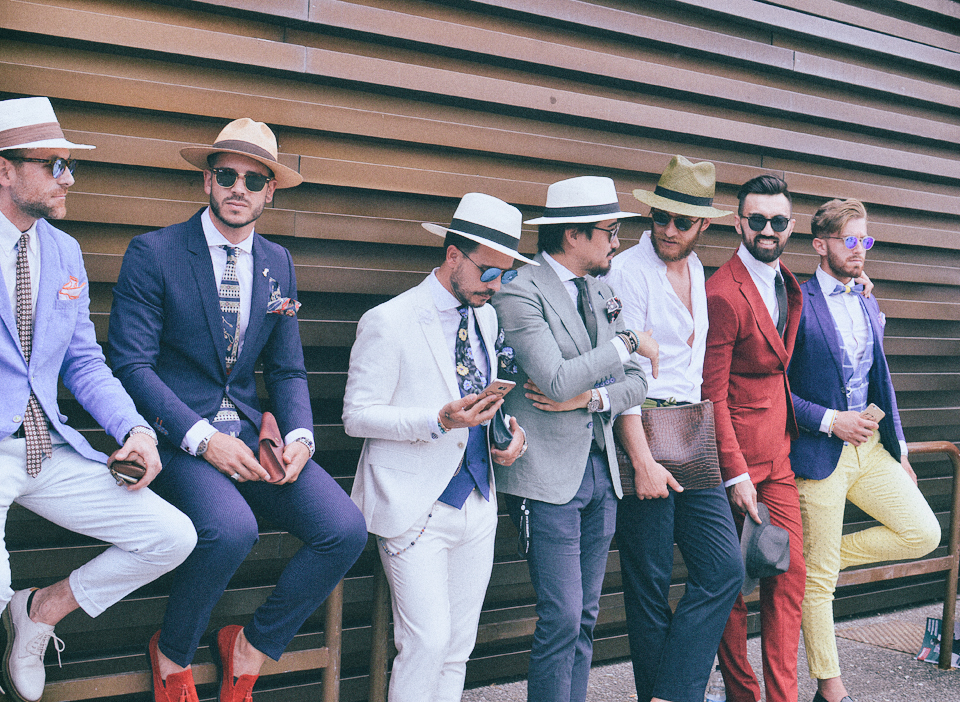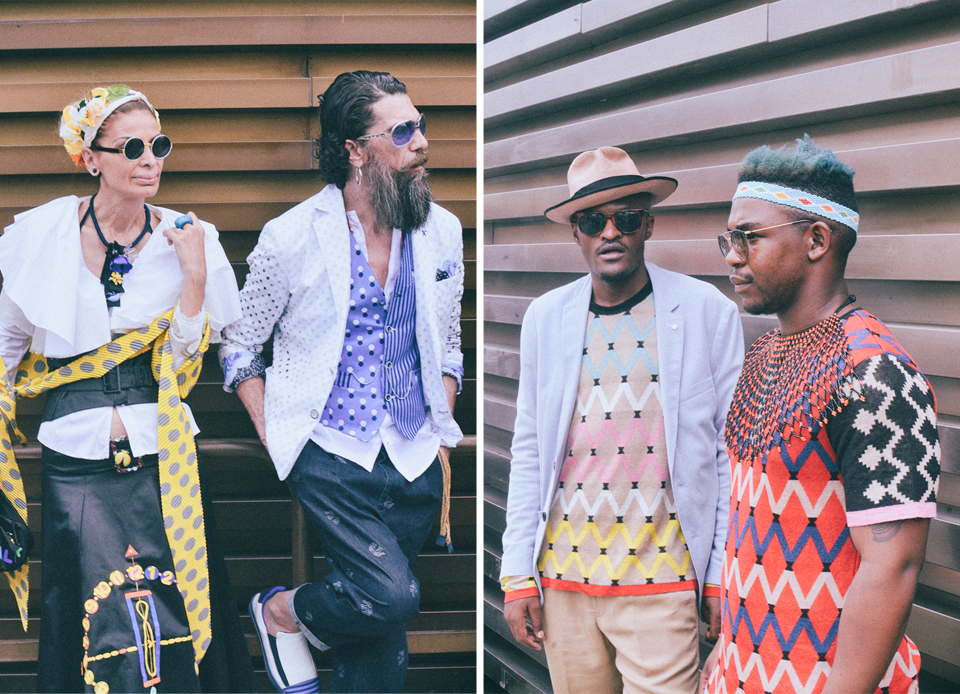 It was hard to resist following the crowd and not taking some time to grab some street-style photos. It was 33°C on the day I attended, so I have to applaud the attendees dressed to the nines. In true fashionable style, I overheard one person say, "Even if I faint, it's worth it.".
If you're in need of some sartorial style inspiration then Pitti Uomo is the place to be. It most definitely reinstated my love for tailoring and sleek suits. Those Pitti Peacocks are well dressed, albeit extremely hot and sticky.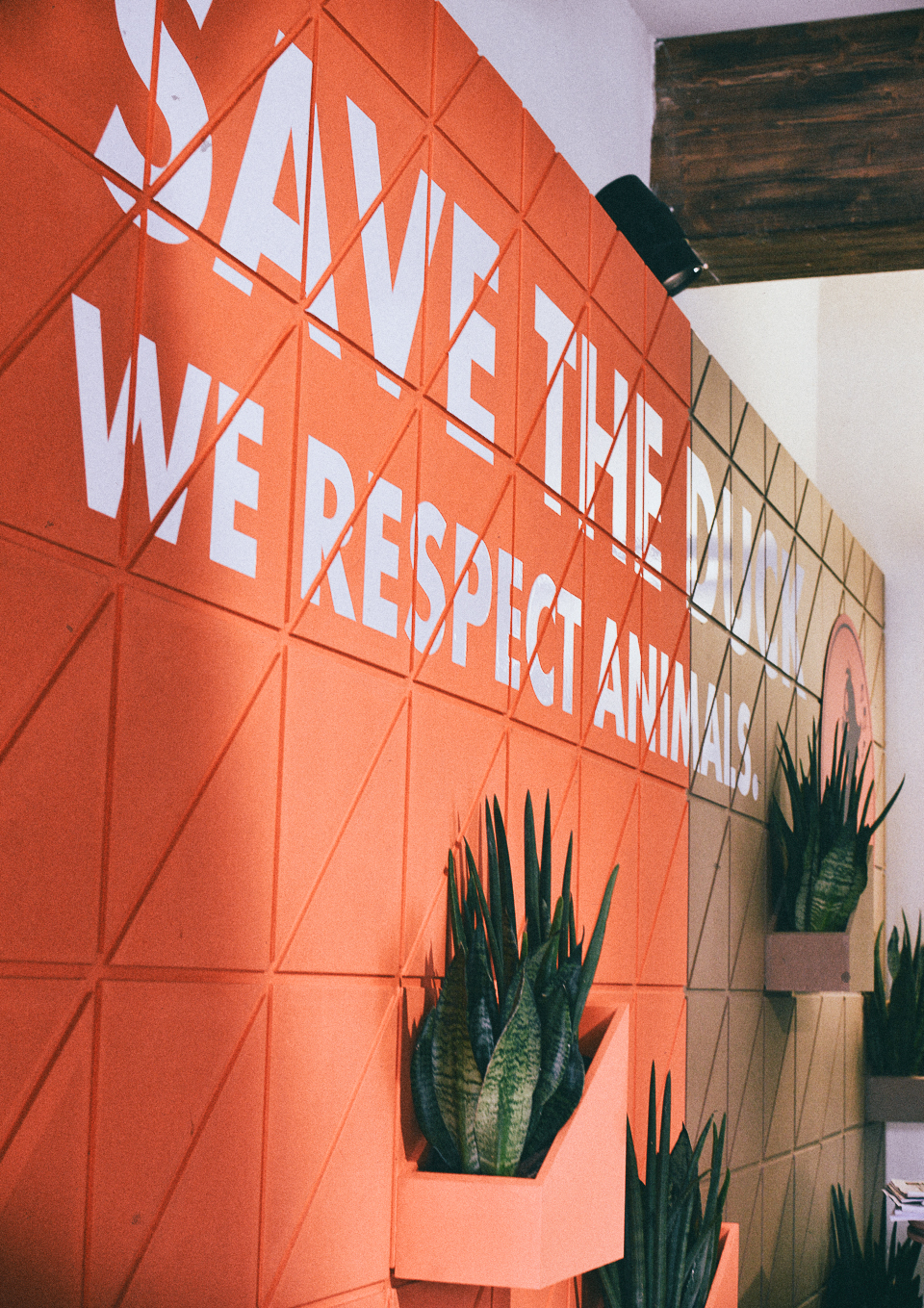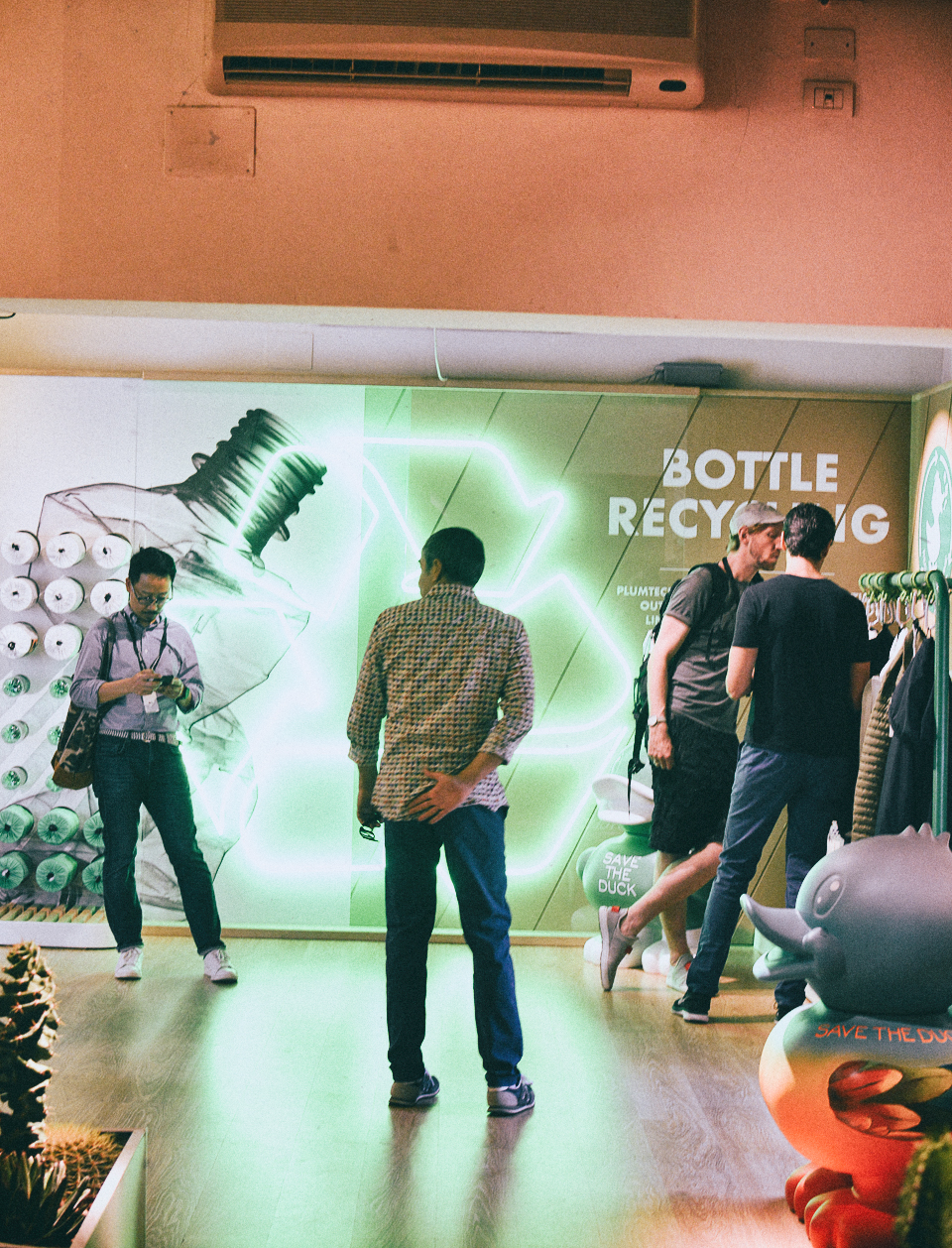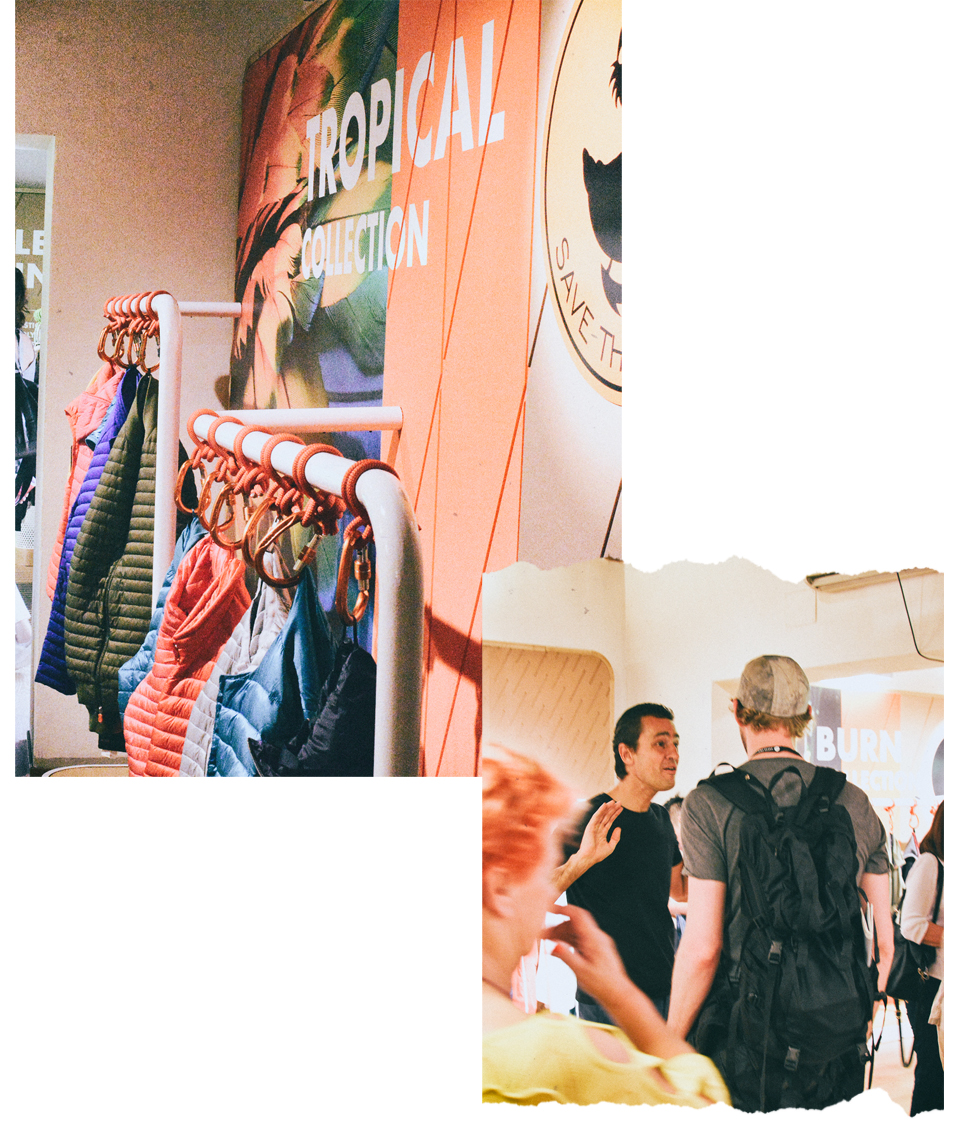 ---
SAVE THE DUCK
---
I discovered Save The Duck a while before Pitti, knowing of their collaborations between Christopher Raeburn who is one of my favourite designers due to how he repurposes materials and is committed to that way of thinking across his whole brand. Actually talking to their team and understanding how they too, are extremely focused on being as sustainable as they can be, was rather inspiring.
Their latest collection for summer is their Recycled range, which is made of recycled materials from the lining to the zipper, and even uses recycled 'Plumtech', which is their innovative material to replace feathers used in outerwear, making their brand vegan and sustainable. And although they manufacture their pieces in China, I was reassured that factories have to be certified in order to work with Save The Duck. Visiting their booth was most definitely my Pitti highlight, on par with meeting Christopher himself and attending their last collaborative presentation. I'll be posting a piece dedicated to the collection, shortly.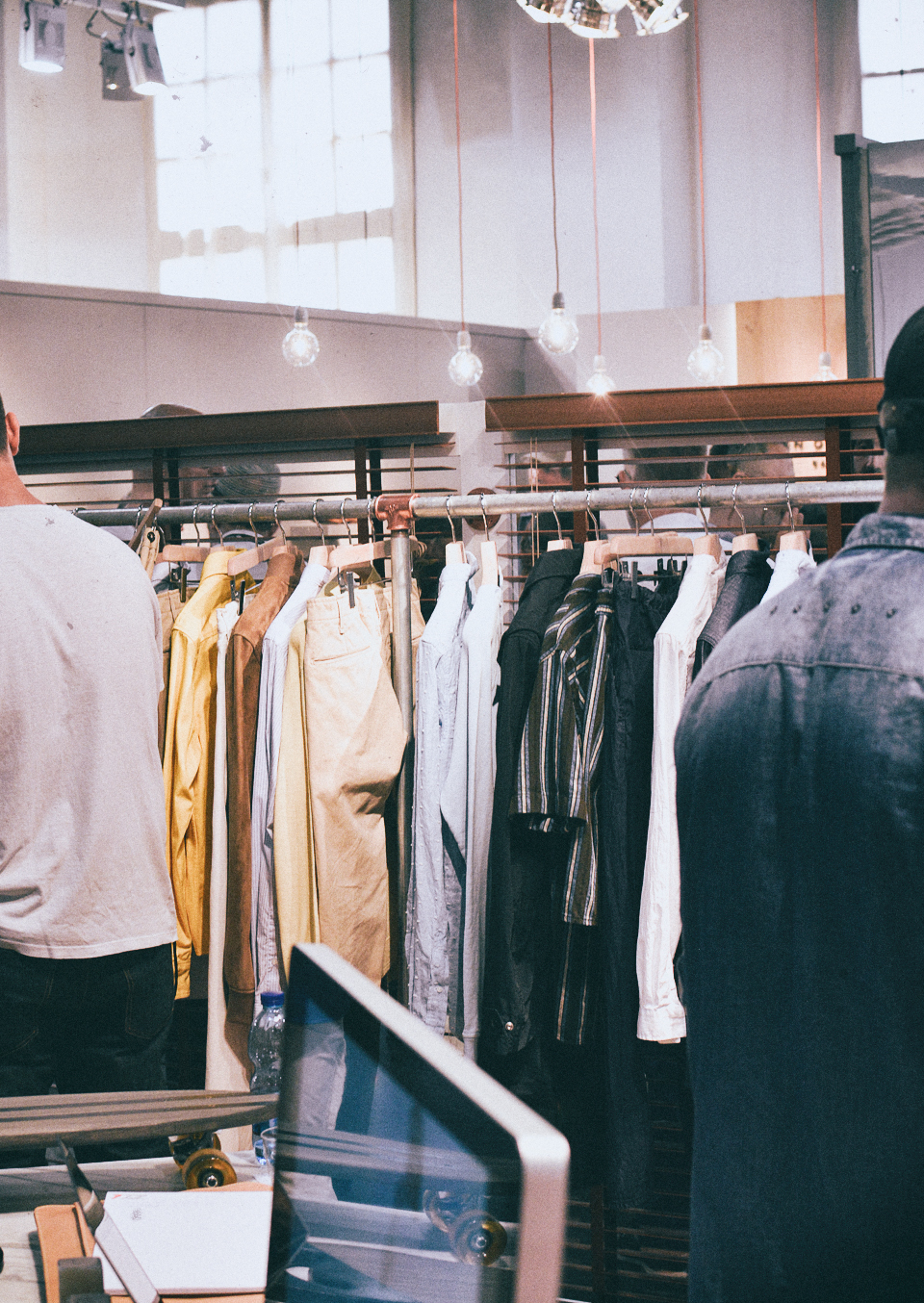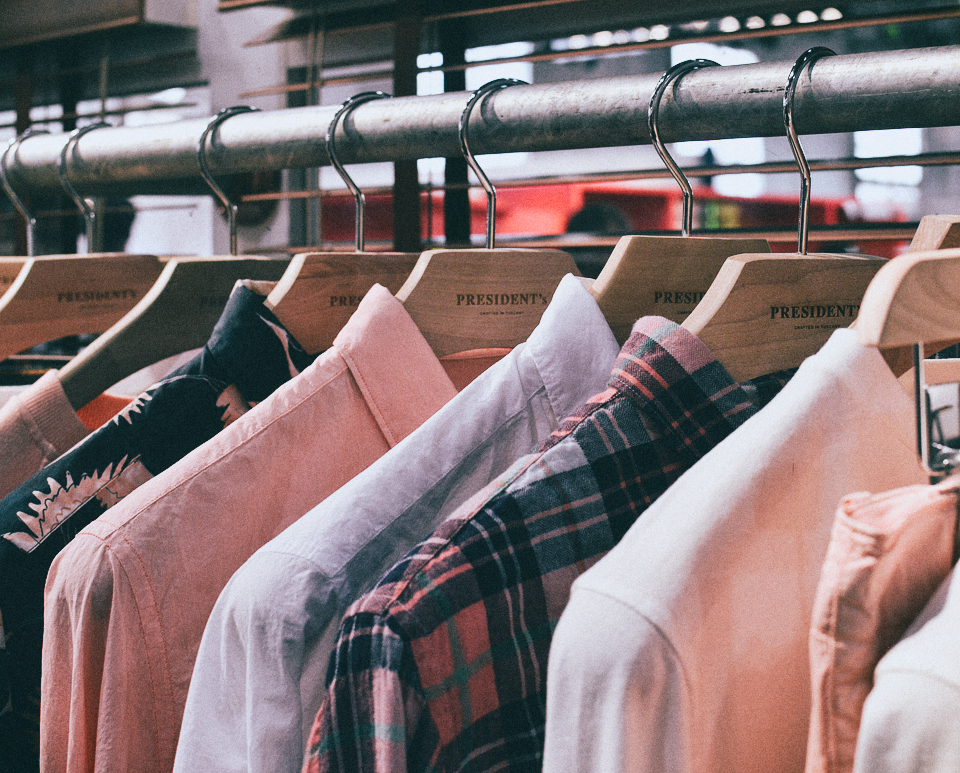 ---
PRESIDENT'S
---
Although Pitti Uomo and the other Pitti fairs are open to worldwide exhibitors, of course being in Italy allowed for there to be plenty of brands Made In Italy. President's use organic cotton in their shirts and tops and dye their leathers with vegetable tanning, so they're on the right track.
Their brand, although sticking to traditional Tuscan craft, is modern and fresh and is a brand I will be keeping a close eye on whilst I travel the area. You can read more about President's here.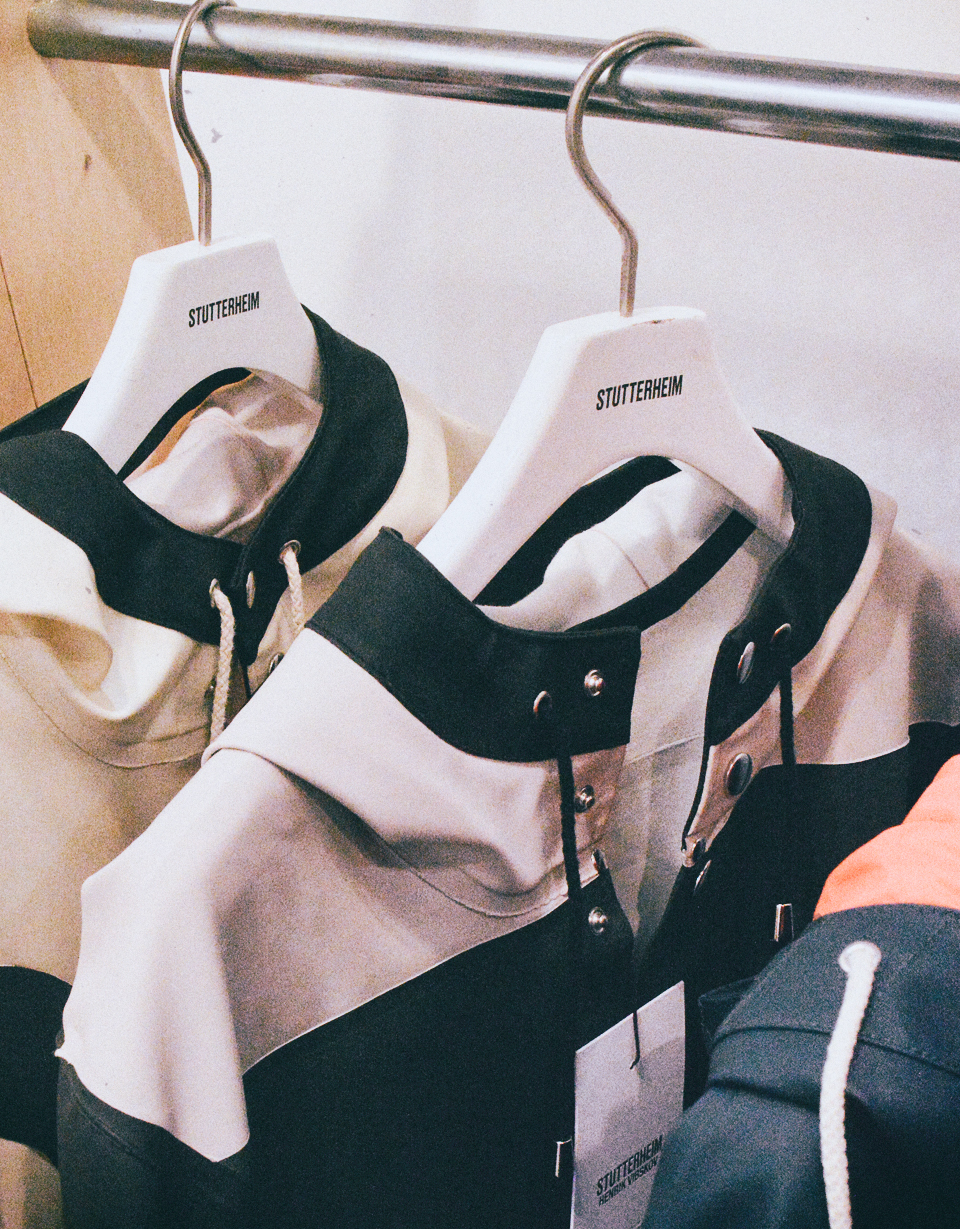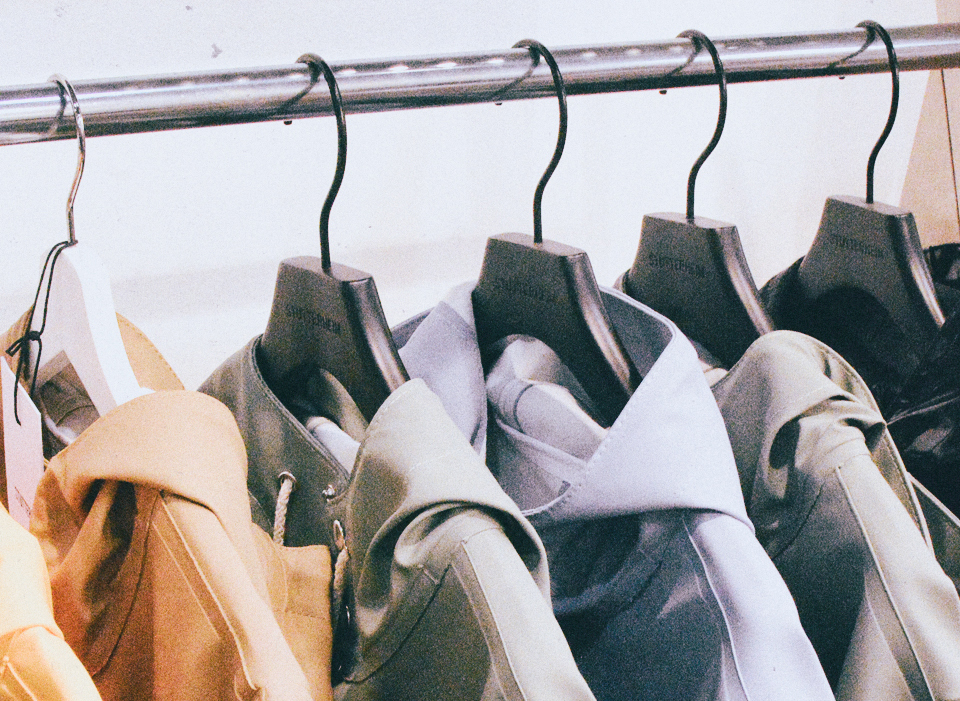 ---
STUTTERHEIM
---
And last, but most definitely not least, is Stutterheim, a Swedish raincoat brand who surprised me with their upfront honesty on where they stand on sustainability. John Laster, one of the directors of the company was very open when talking to me, sharing the fact that their materials are most certainly not of a sustainable nature with PVC coming from oil, of course. This doesn't however, mean they're entirely going down the wrong path. I and John both agreed that mindset can often be more important than fabrics…
"I think the biggest strain on the environment today is the buying and throwing away of things. It doesn't matter if it's made organic or not; use it five times and throw it away, use it for one season and it's not sustainable."
---
As I said, I will have another post up soon about the Christopher Raeburn presentation but for now, that is all from me at Pitti Uomo this season. You may just see me at the knitwear event, Pitti Filati, sometime soon…
What do you think of Italian menswear? Have you heard of any of these brands? Let me know in the comments!
Lots of Love… Tolly Dolly Posh xx