Recent news brings activism and marches for issues which should have been put behind us years ago. It's a shame we still have to fight for basic equality and against discrimination but it's also a shame that what we buy to make our voices clearer don't always support the causes fully. Today, I wanted to focus on some march-worthy feminist t-shirts that were actually made by feminists… not the high street slogan tee kind.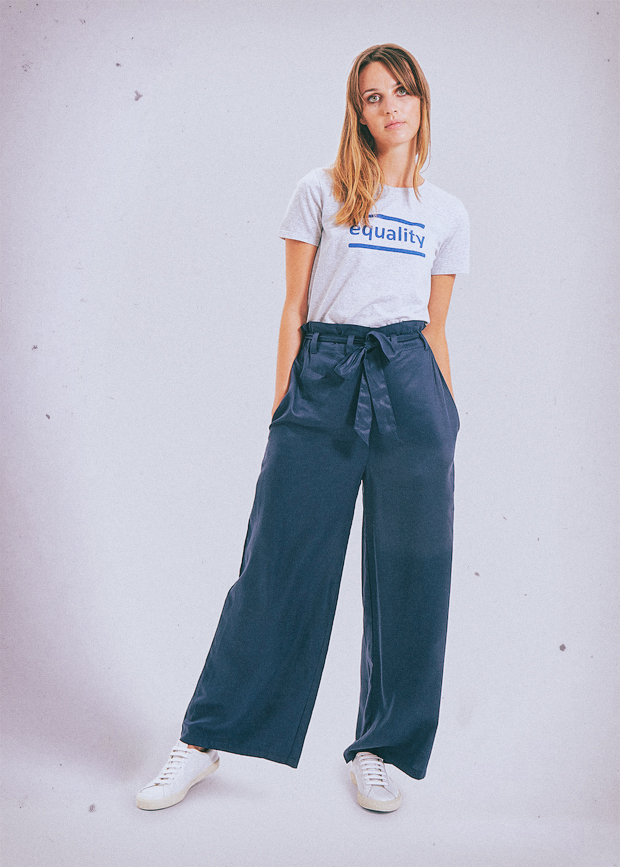 ---
Image via People Tree, edited by me.
---
You probably already know but I'm a huge fan of People Tree. Their website is as clear as day when it comes to transparency and ethics. Every item is clearly marked with certifications in terms of organic cotton and Fair Trade processes. This specific 'Equality' t-shirt is guaranteed to have been made with equality in mind, seeing as it was produced by Assisi Garments, a social enterprise in India.
Set up by Franciscan nuns, it provides training and employment for deaf, mute and economically disadvantaged women, and thanks to the partnership and support from People Tree themselves, their team has grown from 8 to over 100 employees. Assisi Garments also invests in the community by supporting various social projects, including a cancer hospital and an AIDS rehabilitation centre in South India.
I wrote a blog post a while back on my thoughts on feminism and fast-fashion, so it's really refreshing to see a garment being produced in such a positive and empowering environment. In my opinion, if you're going to be buying a t-shirt with the word 'equality' on the front of it, it should have been made by people who truly believe in that statement too.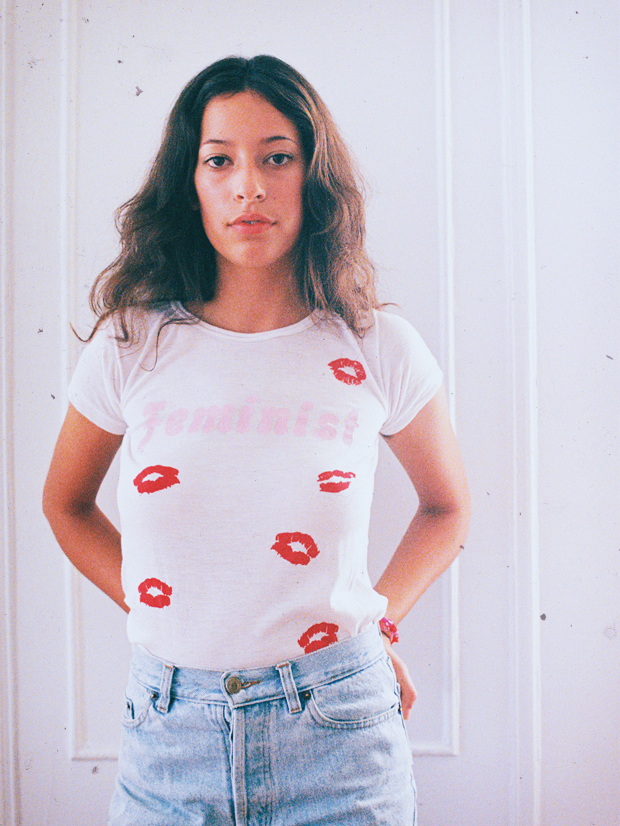 ---
Image via It's Me and You, edited by me.
---
A new discovery for me, but a good one nonetheless, is It's Me and You. It's especially important because as of November 2016, after the US election, 100% of this t-shirts profits have been going to donated to the workshop, An Afternoon For You. The workshop is run to support and empower children that will be most vulnerable and at risk during the next four years of the Presidency. After the election, community based and localized education will be especially important going forward, especially safe spaces for children.
Created by Mayan Toledano and Julia Baylis, It's Me and You is a hub for body positivity, an issue which is especially for women in current times. This t-shirt in particular is 100 percent cotton, hand printed and made in the USA. Although that isn't quite as transparent as the likes of People Tree, I feel comfortable enough in sharing their products because sometimes it is more about the story and what the brand embraces.
We have to support our ideals and what we believe in. Every penny we spend is a vote towards that, and It's Me and You is a prime example of where we should put our money especially when everything seems so unfair.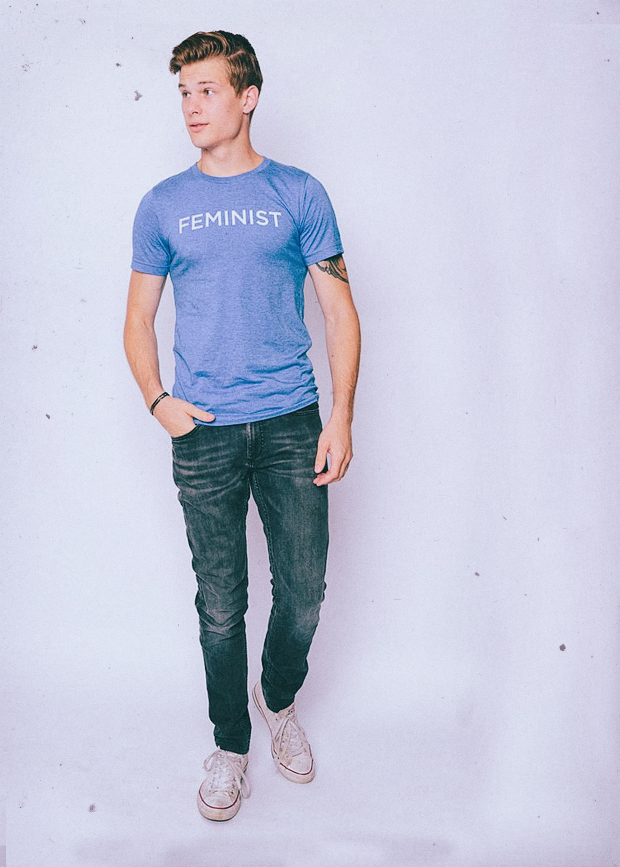 ---
Image via My Sister, edited by me.
---
Last but definitely not least, is this feminist t-shirt produced by My Sister. Their mission is to prevent sex trafficking whilst empowering the population and providing after-care for survivors, all by promoting messages through their ethically produced, sweat-shop free products. It makes sense that this is their mission seeing as both of their tag lines are either "Fighting sex trafficking one shirt at a time" or "Apparel against sex trafficking".
The main inspiration for this blog post and my aforementioned post about feminism and fast-fashion come from my reading of Threadbare: Clothes, Sex & Trafficking, My Sister is a rather important brand to shop from. Not only are they promoting equality and feminist messages through what they sell, but they're also supporting the communities which are affected by these serious issues.
Plus, the fact that they're using male models and targeting a unisex audience is super important. Feminism isn't just about cis-women, it's about gender equality no matter what gender, sexual orientation, race or religion.
---
Do you know of any ethically conscious brands selling feminist and activist t-shirts? Let me know in the comments!
---
Slightly different post style to what I've been publishing recently, but I couldn't let this idea slip and it was wonderful discovering a few positive brands. I'll be back soon…
Lots of Love… Tolly Dolly Posh xx