Once again I have another fellow blogger answering some questions about blogging and fashion! I hope you enjoy it, and if you want to hear anything from certain people, do let me know! Take it away Stephanie…
1.    What inspired you to start your Blog?: My friend started a blog a little while before & just the whole "online diary" really interested me.
2.    Why did you choose fashion?: I didn't really at the start, it was very much a beauty blog and it still stands with beauty at the moment. I started my outfit post's a little while after and they've just grown and grown. I enjoy reading them on other blogs, and have just felt they've improved through the years.
3. What are you top tips on starting a Blog?: Pick a good name that is universal and you will love even when you're 50, you have to be proud and want to hate your blog. Basic layout's and an interesting header will get you a good start, and remember to keep your images big!!
4. What are your Blogging Targets for this year?: Just to keep growing Stephanie Dreams, both with my readership and with what I can do with it and the people I work with.
5. Who are your favourite fellow bloggers?: Paige Joanna and Briar Rose are both stunning blogs (and friends) that I met and found in 2012. I love finding new blogs all the time & I think it's important to read and comment on a lot. Both to get inspiration and also become a team member of the blogging world.
6. What's was your favourite trend from 2012?: I love the mini bags and also the monochrome trend.
7. Where's your favourite place to grab a bargain and why?: Primark is always good, but generally I'm not good at bagging a bargain. I think super markets are doing well for their fashion though, George at Asda is my favourite.
8. What's your favourite piece of clothing, accessory etc that you have ever bought?: I think my "Whole lotta Rosie" headbands from Crown & Glory are. I adore them and think they look amazing.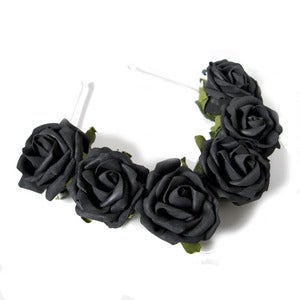 9. Who is your favourite designer and why?: This is so hard. I'm not "High Fashion" in any way, and I find it hard to relate designers to real life style and clothing. I adore Matthew Willimason for his prints and gorgeous colours though, and I love the See by Chloe range also.
10. What's your personal style and what do you do to work it?: I really HATE this question, I honestly don't know what style I have. To describe it is the worst! I like being fun and laid back, I will be wearing tights 90% of the time and love to be creative with accessories.
So you can get a feel for Stephanie's blog, here are some screenshots…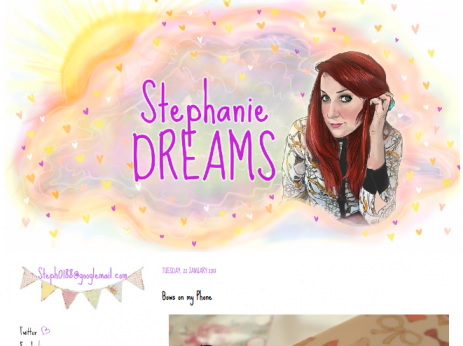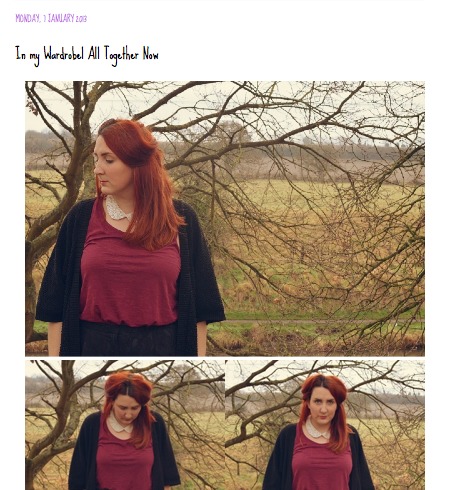 Stephanie has over 1,000 Blog Followers, 2,441 Twitter Followers and over 100 Facebook Fans, that means she has over 3,000 Followers combined! I am sure she is going to get much bigger!
Thanks so much Steph! Please feel free to leave a comment on which bloggers you would like to see here! Also, if you leave a question, I will add them to the questions list! Or Tweet me!
Lots of Love… Tolly Dolly Posh xx