I'm sorry I've been quiet for a few days, but it's actually felt quite good to just let my blog sit for a while. I hope you didn't miss me too much! 😉 Today I have the penultimate outfit in my mini fast food fashion series. Have you been enjoying it? I hope so! This is all about the drinks… well soft drinks, just to reassure you. I'm talking coke/coca-cola floats and all things yummy. Hmm yeah!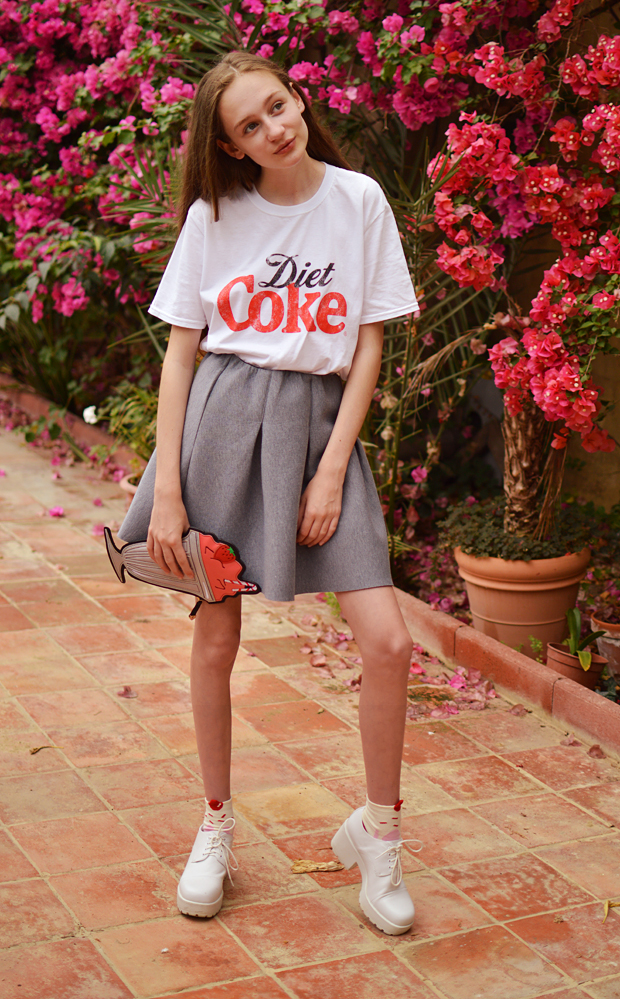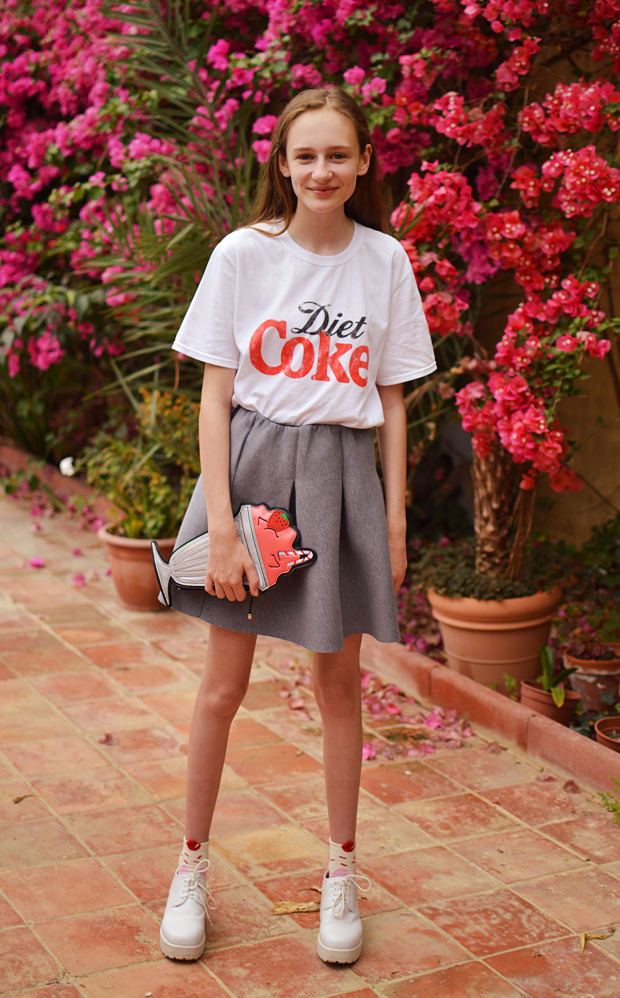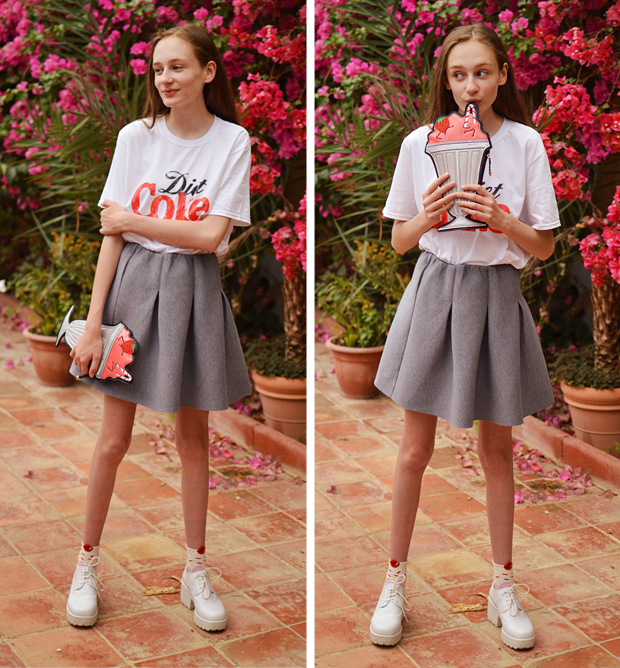 ---
🍼 WHAT I WORE: Diet Coke T-Shirt (Truffle Shuffle) // Structured Grey Skirt (Glamorous)* // White Platform Heels (Vagabond @ Mastershoe)* // Sundae Socks (ASOS)* // Milkshake Clutch (New Look) 🍼 
---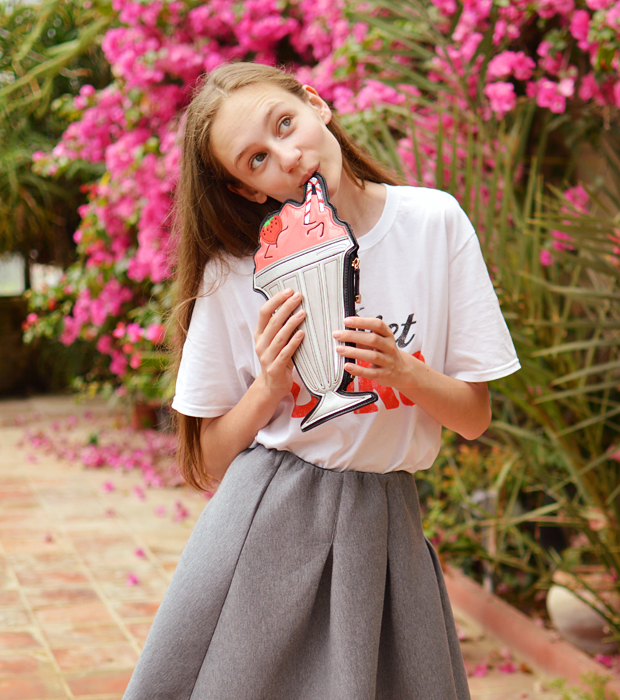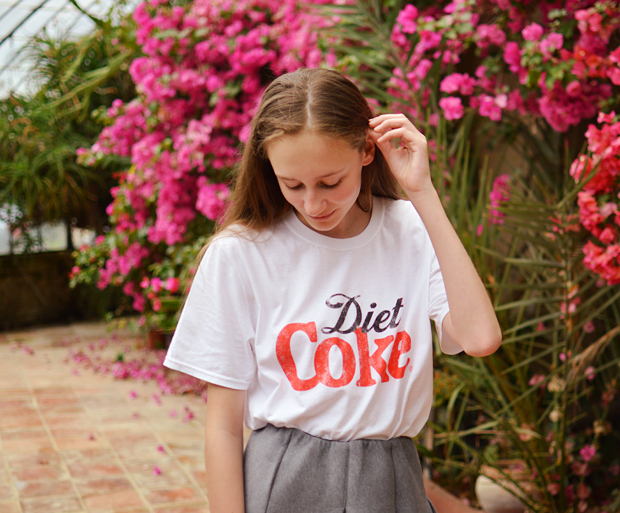 This outfit is super, super simple, but I feel like when styled in the right way, it has a sort of minimalistic aesthetic to it. I received this t-shirt when I won an ASOS voucher over on Hayley's blog (she's an awesome beauty blogger if any of you are interested) in collaboration with Diet Coke and I knew it would be perfect for this segment. It's very oversized but paired with my structured skirt, the bagginess of it is counteracted.
I never really wear simple outfits because I always end up "ruining" (well, not really) them with weird pieces like the accessories I choose. It works in my mind though, it's a little bit of this and that, mixed and stirred with my usually random personality…!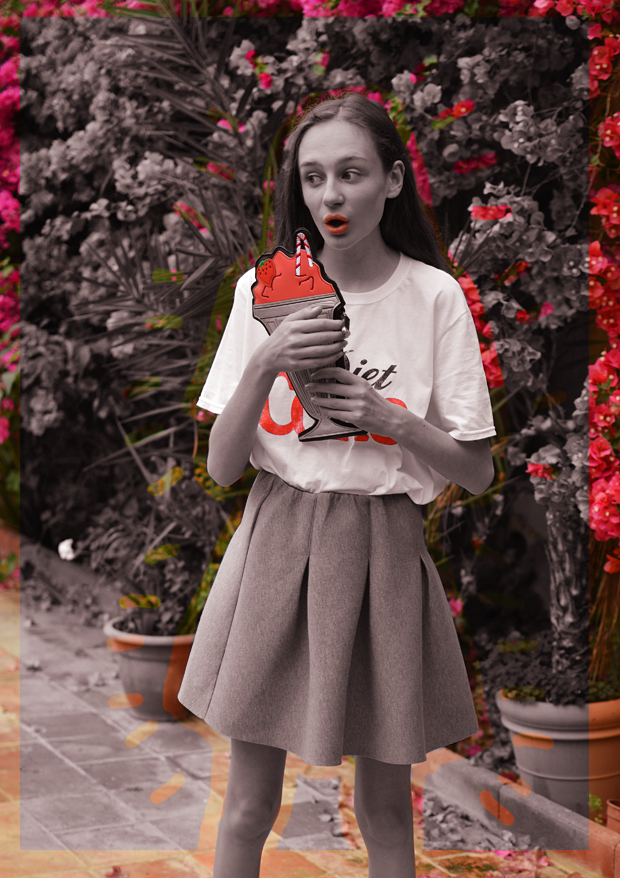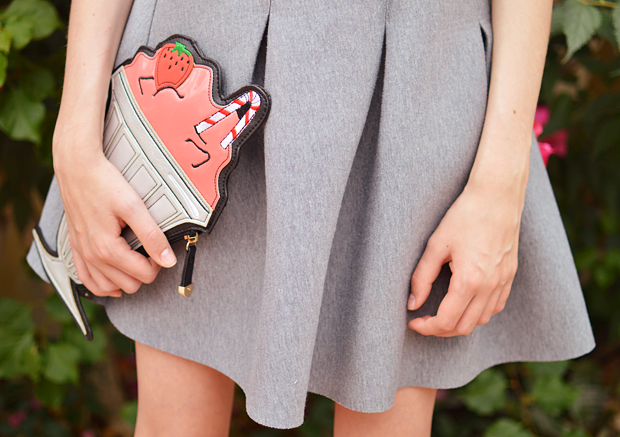 Talking of the accessories, I went for that New Look milkshake clutch, and I love how it picks out the colours from the rest of the outfit. Again, it's a little bit of this and a little bit of that. Much like how you would make a coke float actually… a little bit of Coca-Cola and a little bit of ice cream! Hmm, they always remind me so much of the unlimited amounts my family and I would devour on holidays to Greece. Always take advantage of unlimited things!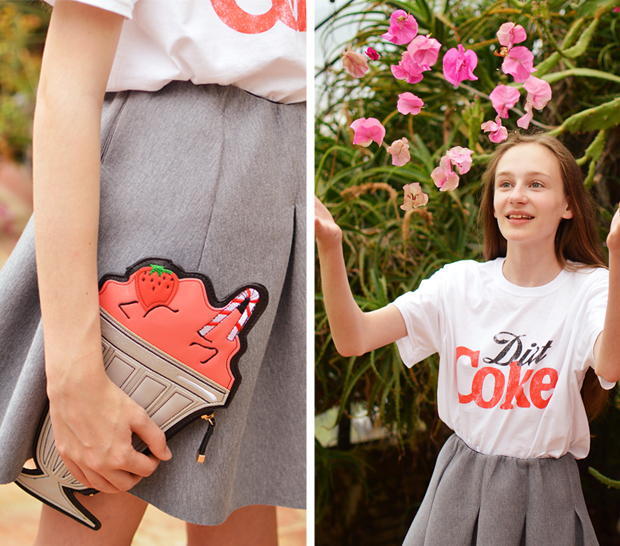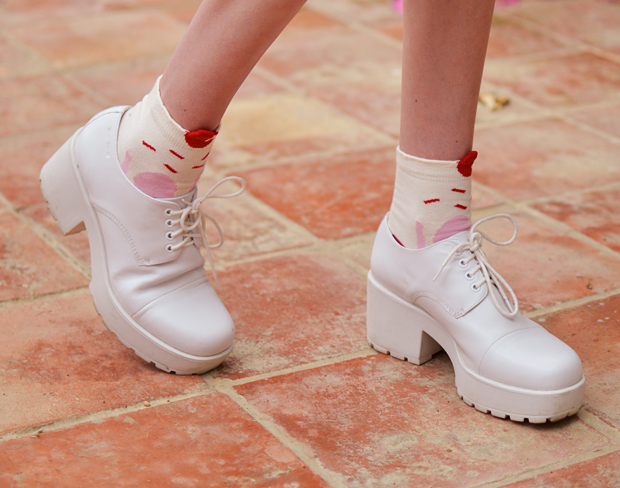 Finally, let's talk shoes. You all probably know about my love for these chunky platform Vagabonds, but heck, why not talk about them again? They're a dream okay. If you like the look of heels but not the idea, get these! So comfy, amazing quality and also… they're on sale! I paired them with these cheeky socks which are just the cherry on top (see what I did there?!). What d'ya think? 🍼 
Lots of Love… Tolly Dolly Posh xx