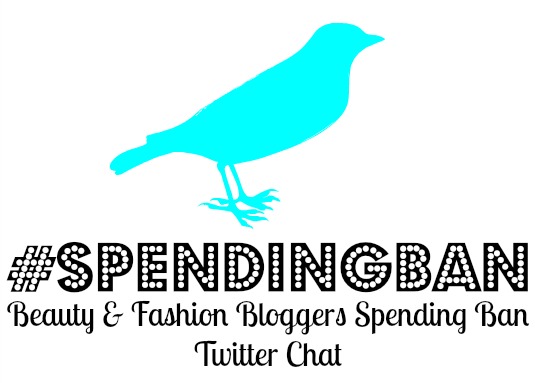 Okay, so if you weren't on Twitter last night, you probably won't know what the #SpendingBan Challenge is, but it's pretty much a 100 day Challenge to stop Spending. It's mainly for Beauty & Fashion bloggers, along with Lifestyle bloggers too, but I guess anyone can join in, so I decided to post the first bunch of blogger who are doing the ban. It was actually thought up by Alice from Bright Town Girl who has a really sweet and simple blog, and it was actually trending, which is pretty cool! Um, so here is the list! Sorry, if I missed you off! Please tweet me or comment with your link!
Some Sparkle & Shine – Read her 1st Update!
Cosmetic-Charm – Read her 1st Update!
Writing & Rambling
Blog of Shadows – Read her 1st Update!
Okay, so when we were chatting along, we came up with tips and things in which could help anyone on the #spendingban and there were some good ones! Here's an example of what happened in the chat!…
Maria Sparkle asked: "#spendingban I struggle with online the most, I have web access all day at work, it can be deadly! Any tips xxx"
TollyDollyPosh answered: "If possible, block the sites that you want to visit, and then you won't be tempted, and get someone to set a secret password!"
TollyDollyPosh said: #spendingban Top Tip!: Go to @MUAcosmetics and get a really cheap alternative rather than something which is 5 times more expensive!!
Please join even if your not a Fashion/Beauty Blogger or even if you're not doing a full #spendingban! Just come along and help us save our pennies!
Lots of Love… Tolly Dolly Posh xx