I had an old notebook lying around, a spare few moments and an idea. I took several Company magazine's, some scissors and a glue stick, and started a little scrapbook. I think I mainly decided to do this as a source of inspiration, but also because I wanted something creative to do instead of reaching to the iPad/internet when I became remotely bored. I decided to call it 'Scrap Social'.. aka, scrapping social media… whilst scrap booking. Dah-dah! #ScrapSocial ✌ (Cuttings etc are mostly from Company/Vogue etc etc…)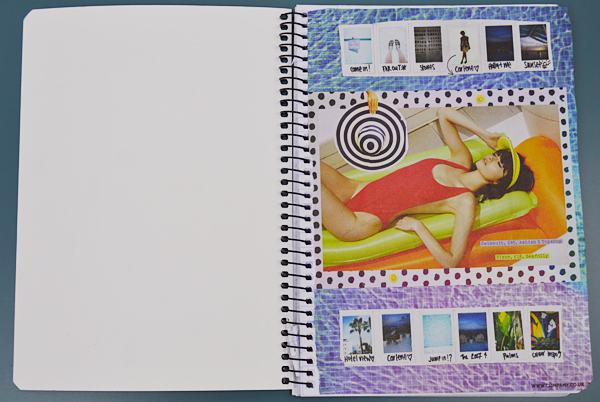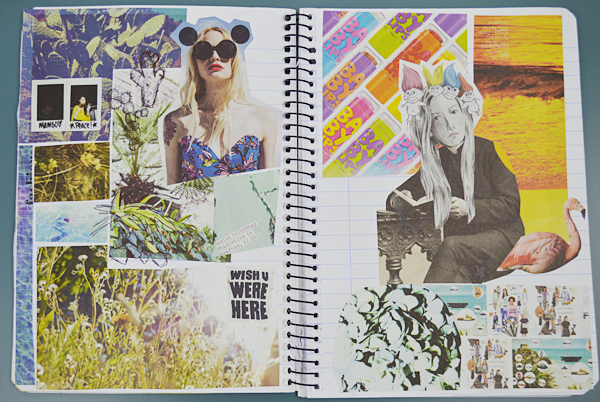 The first few pages are fairly random, but somehow I managed to make the first two look fairly Tumblr-esque which I am quite proud of! I think the fun in scrap-booking is how random it is allowed to be. Let your mind run free! I feel like the more random it looks the better… you can see with my third page it isn't quite perfect as I attempted to make it look like some kind of story or whatever, in the end it ended up in a mess, but that's the joy of this idea. You can see how your inspiration becomes even more artistic as the pages go on!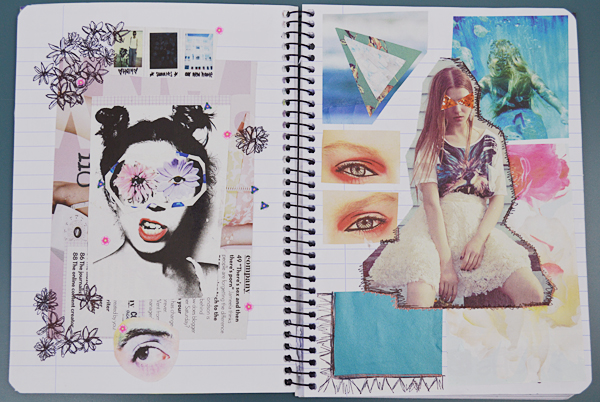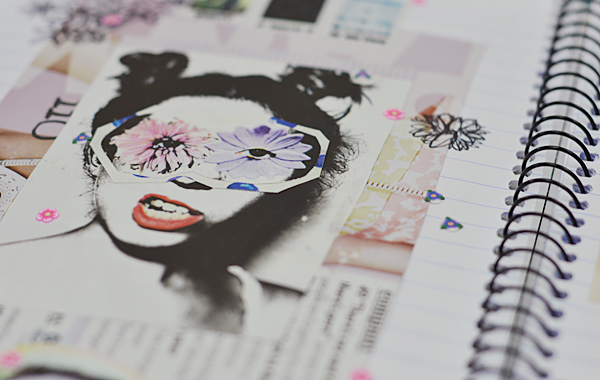 The fourth page is probably my most favourite. It's super cute, yet the flowers and doodles add a spontaneous twist. I added some nail art pieces to this page to make it more three dimensional and more textured, but if you don't have anything to use, try different papers… more about that towards the end!  I love how the next page really fits in with the whole feel of the previous one… it's sort of geometric with a girly edge. I think the best way to make a scrapbook feel more individual is to do spontaneous scribbles. It makes it come to life! I also want to try sewing to make it look like the paper has been stitched… we shall see!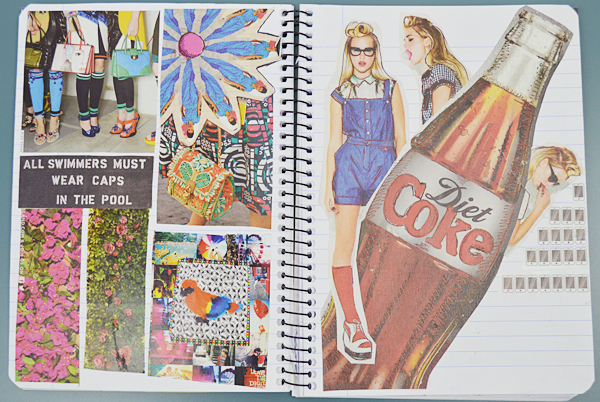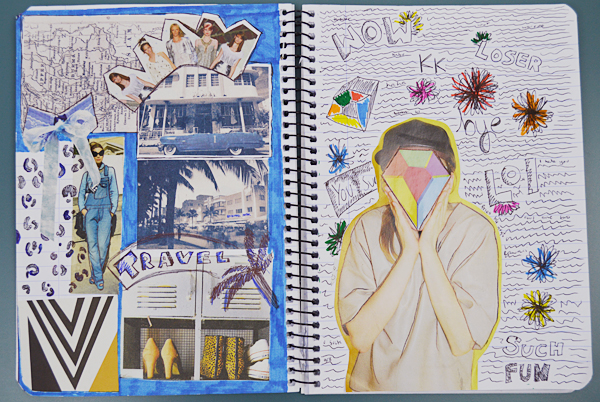 I believe colour and text is another way to really make your scrapbook more fun. I experimented with it in these four pages.. I think I prefer it when it's already there for you… my doodle-y handwriting is not the best! I also tried felt tips and stickers. I'm all for the stickers, but I'm still deciding on felt tips… what do you think?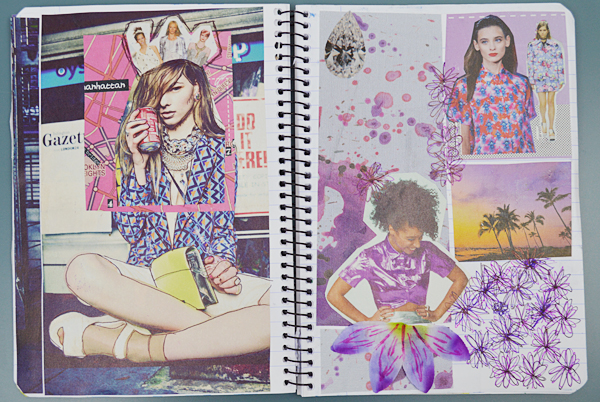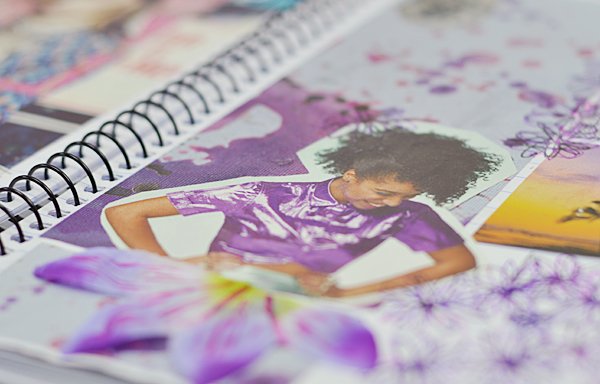 Okay I lied about that other page being my favourite. These ones are! As I got more into doing these pages, I feel like I have found my feet. Flower sketches, matching colours and biro pen doodles are my favourite techniques! I just love the way it looks. I even stuck a false flower on the last page… rebel! Even if I am saying it myself… this just looks so pretty!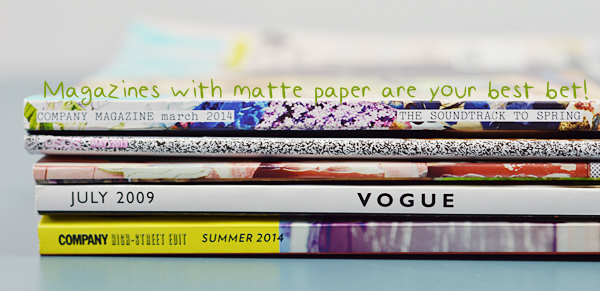 So we come to the end of the first #ScrapSocial round up! I've listed a few tips and tricks below just in case you are interested! I'd love to see some of you lovely people getting involved. Let's scrap social media (well, not completely), start getting creative and share how we get a long!
Don't pay out on a fancy book! Most notebooks will do the job nicely… I actually love the effect it gives.
Use magazines with matte paper! I think it gives the best effect… but of course you can experiment with different textures.
Biros are your best friend! Pencils are cool, but pens are better.
Don't stick to one theme, let your mind go wild.
Leave a comment letting me know if you have started a scrap book recently and if you will be getting involved with #ScrapSocial! Lots of Love… Tolly Dolly Posh xx