Not long ago now, I got contacted by the amazing people at Universal Pictures UK, (I know, crazy!) and they asked me to be an ambassador for their contest which they are running along side with Claire's Accessories. It's all in celebration of the Monster High: Frights, Camera, Action! DVD release! They wanted me to recreate a look as inspiration for anybody wanting to enter the 'Monster High Get The Look' competition! Of course I said yes, and here it is!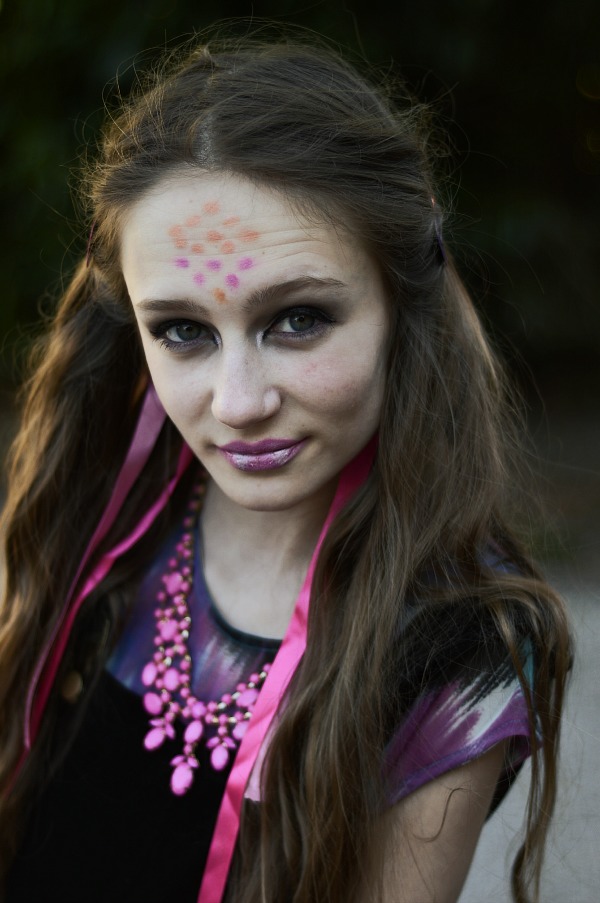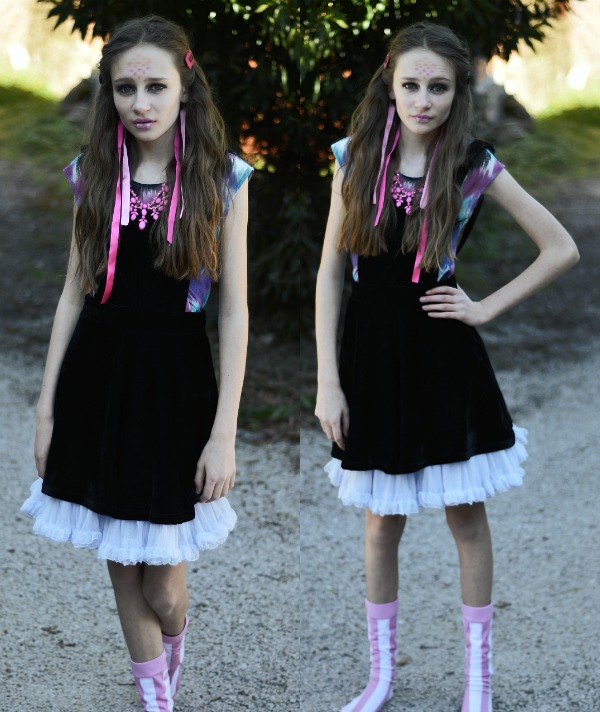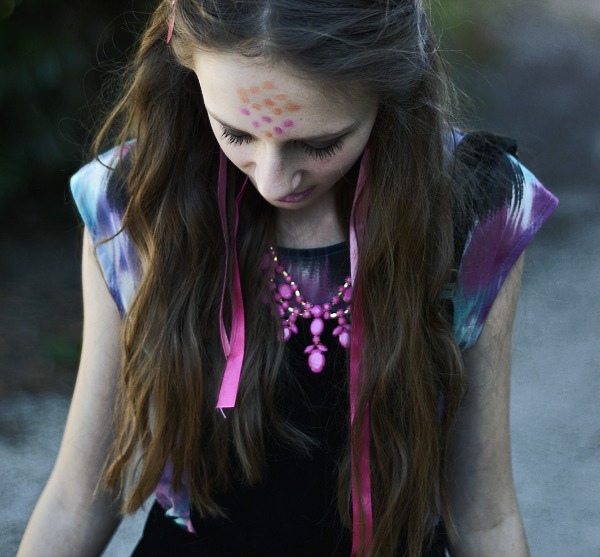 What I Wore: Printed Dress (H&M), Velvet Pinafore £22.99 (ARK Clothing)*, Pastel Blue Petticoat Skirt £20.00 (M&S), Pretty Polly Socks (ASOS), Statement Necklace (eBay) & Jumbo Hair Clips (Claire's)
I thought I would re-create Viperine from Monster High's look, because I thought the make-up was really interesting, and I think when it comes to re-creating something, the make-up is always the strong point. I actually really liked the eye make-up, it was really strong but didn't really involve much. I have listed all the products I used at the end of the post so you can take a look! I also straight away knew that I had to wear my petticoat because it is just perfect peeping underneath the pinafore like Viperine's dress. I was chucking out pieces from my wardrobe (charity shop of course!) and I am so glad I didn't get rid of my H&M dress because the colours are perfect! 
TO ENTER THE CONTEST VISIT THE CLAIRE'S FACEBOOK PAGE
You must be 13 years of age or over to enter!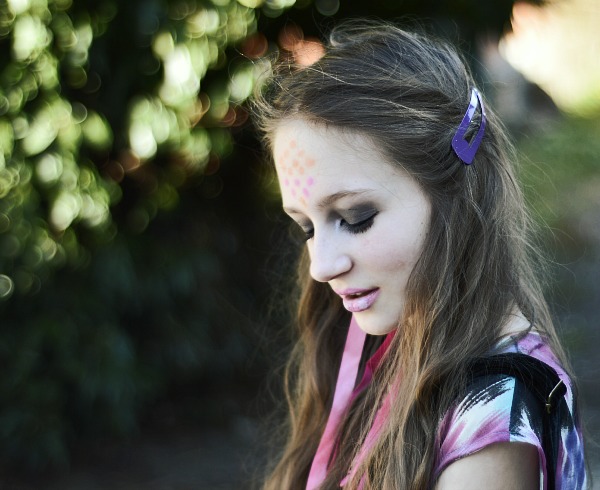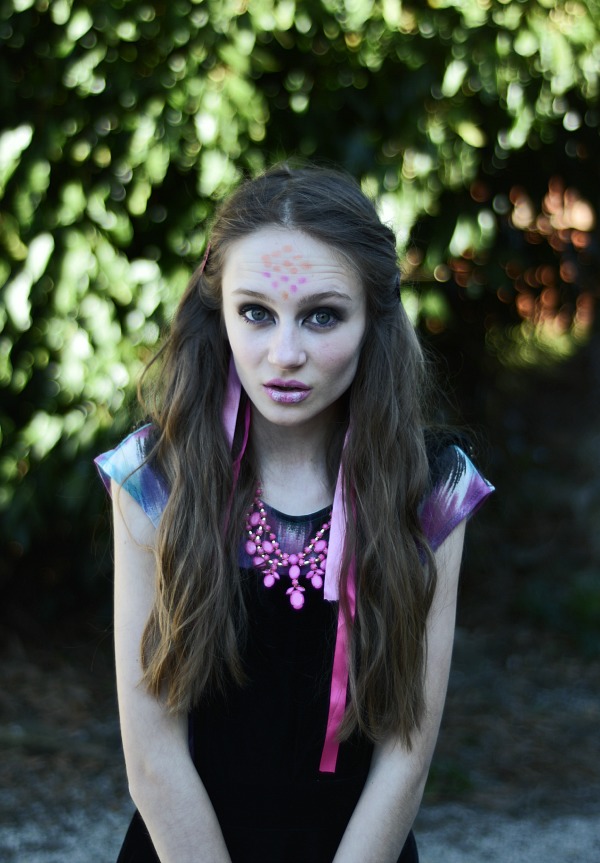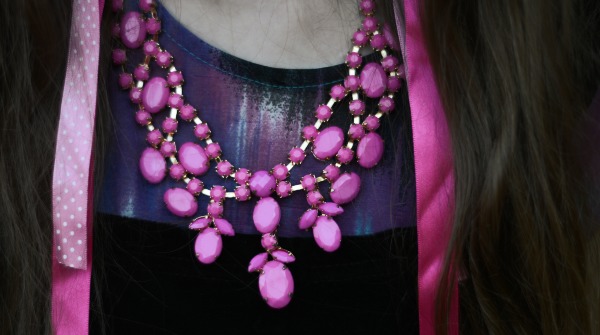 Unfortunately I don't have Viperine's amazing waves, but my Babyliss Curling Wand came in handy! It's actually a real bargain! The curls look super cute pinned back with my jumbo clips from Claire's! I've had them for ages, and not only do I use them when sectioning my hair, they also make a great accessory! To re-create Viperine's snake-y extra arms, I popped in some pink ribbons towards the back of my hair and they add that pop of colour! Plus my trusty eBay necklace, which looks pretty good for a replacement of Viperine's version!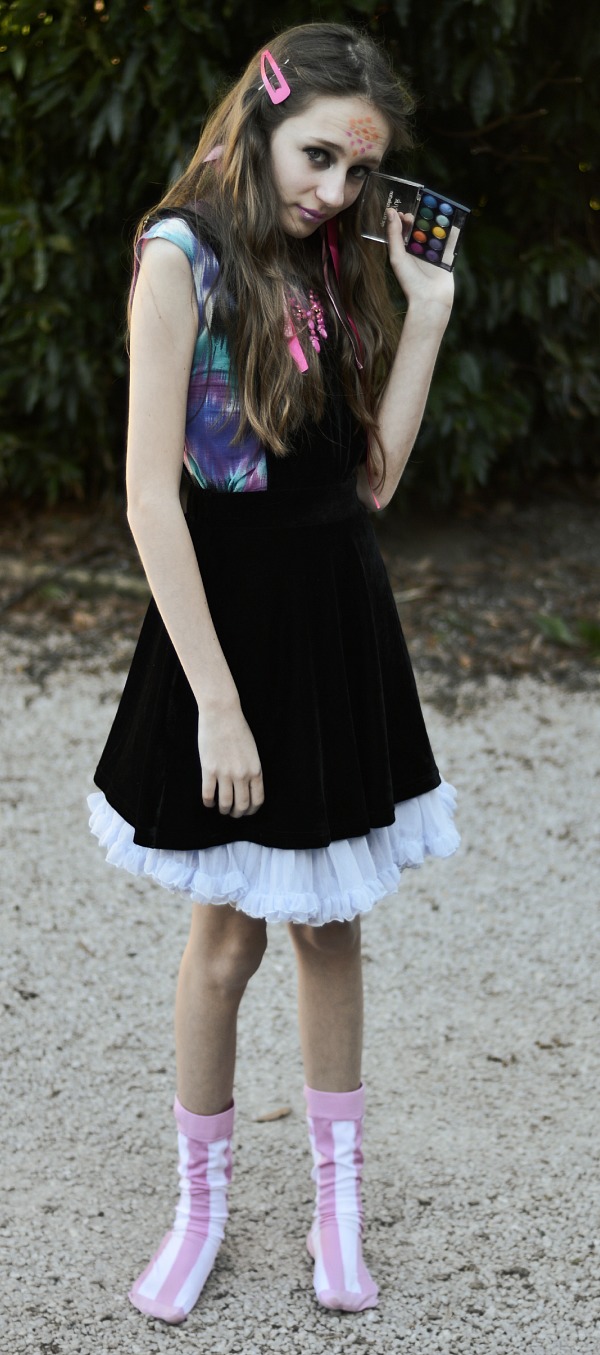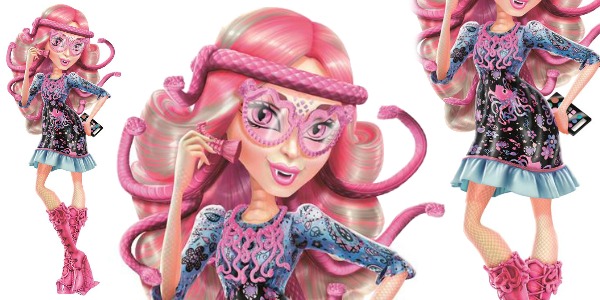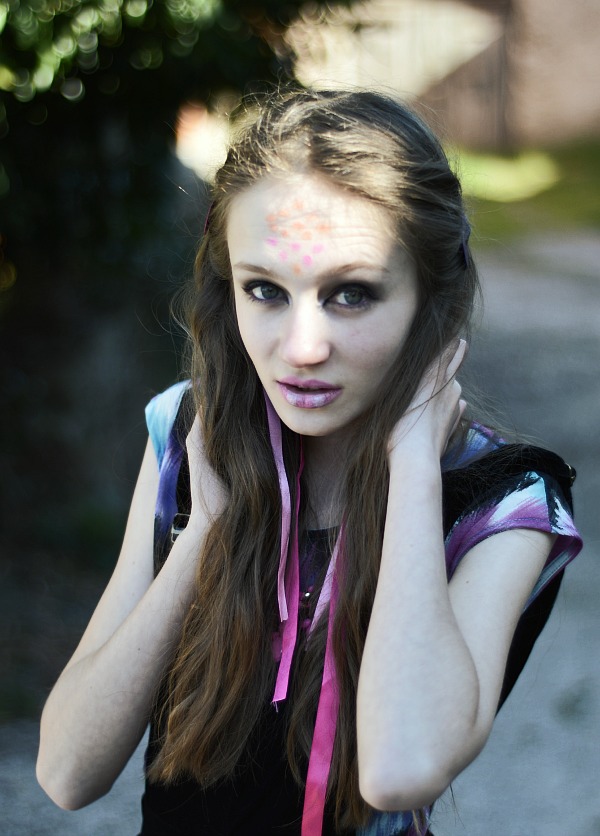 Now you maybe thinking, Tolly, why are you holding a make-up palette? Well my friend, it is because the doll version of Viperine, carries around a palette pretty similar to the one I am holding! (Do excuse my weird knee in the first picture… not sure what happened there!) I must say… I am pretty glad I am not Viperine though…. ew. Her skin is all scaley like a snake and I am not a fan of that! Although her dress sense is pretty nice! I am really happy with the pictures of this blog post because I finally know how to get awesome bokeh, and I think I have figured out the settings on my new lens! Eeep! …you might not see my hair as long as it is for much longer! Getting a snip and a few layers popped in in 4 days! (Bit like this…)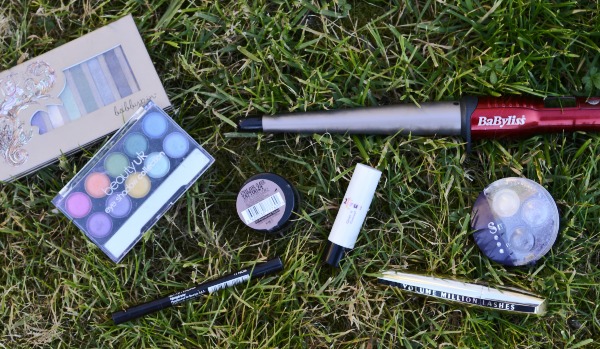 Products I Used: Bobby Pin Eyeshadows, Beauty UK Eyeshadows, Babyliss Curling Wand, Maybelline Permanent Taupe Colour Tattoo, Bourjois Eyeliner, 2True Concealer, L'Oreal Volume Million Lashes Mascara & Bourjois Smokey Eyes Trio
I hope you liked this little blog post because I really enjoyed doing it! You can pick up your copy of Monster High™ Frights, Camera, Action! here! Good luck if you do enter!
(Viperine Imagery: ©2014 Mattel, Inc.  All Rights Reserved. © 2014Universal Pictures. All rights reserved. I was not paid to publish or create the post. I may have been gifted a few goodies as a thank you, but all opinions are 100% my own, and I was only expecting a share on FB! You can read my full disclaimer, here.)
Lots of Love… Tolly Dolly Posh xx