When I think tweed, I think Chanel. But when I think pink tweed, I think Chanel A/W 14. There was something so magical about the A/W collection… it was full of texture but in a new, fun and modern way which I don't think has ever been pulled off quite as well. Not only did I like the clothes, I also loved the whole aesthetic, and this is what today's post is about. Double tweed, fun poses… and a floppy mop on the top of my head. It was fun to do and edit, so you better like it too… Let me know what you think of this post and if I should re-create any other designer looks!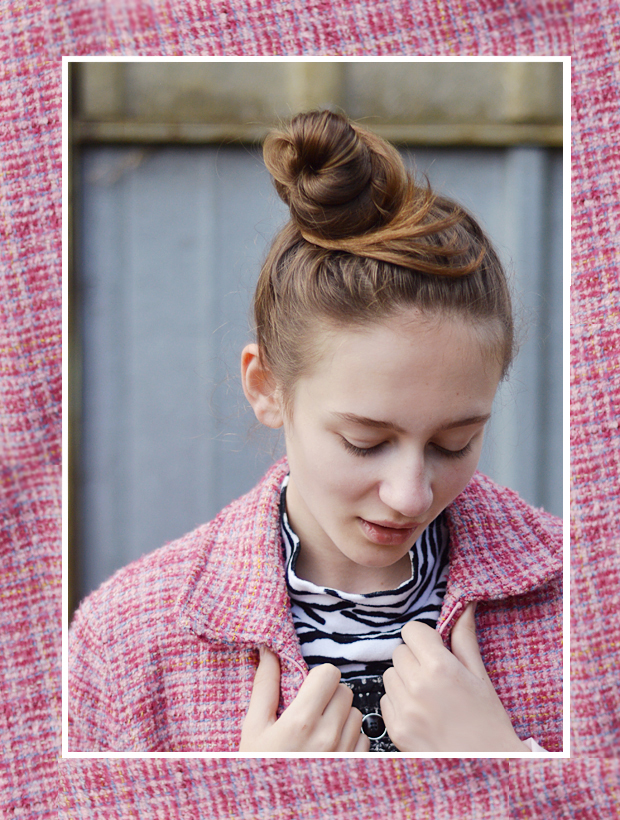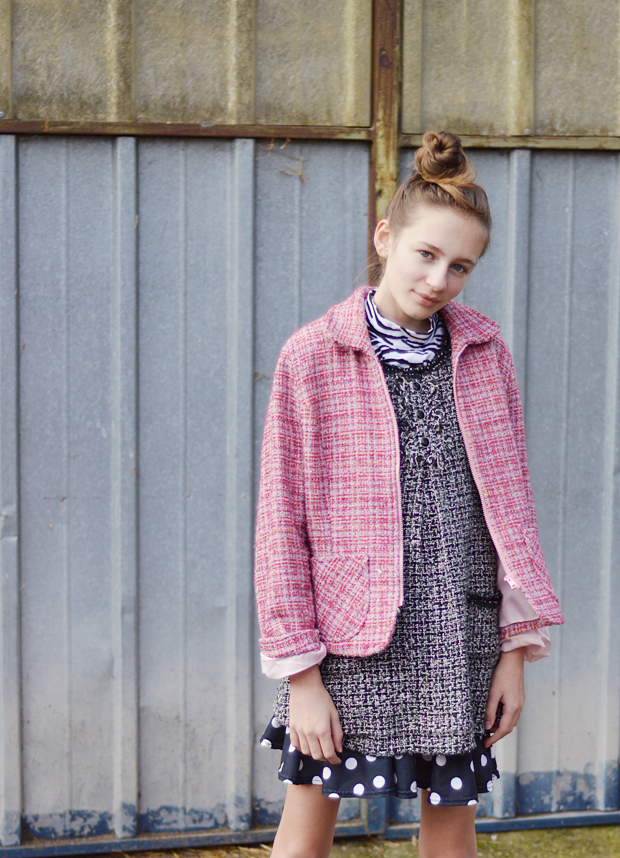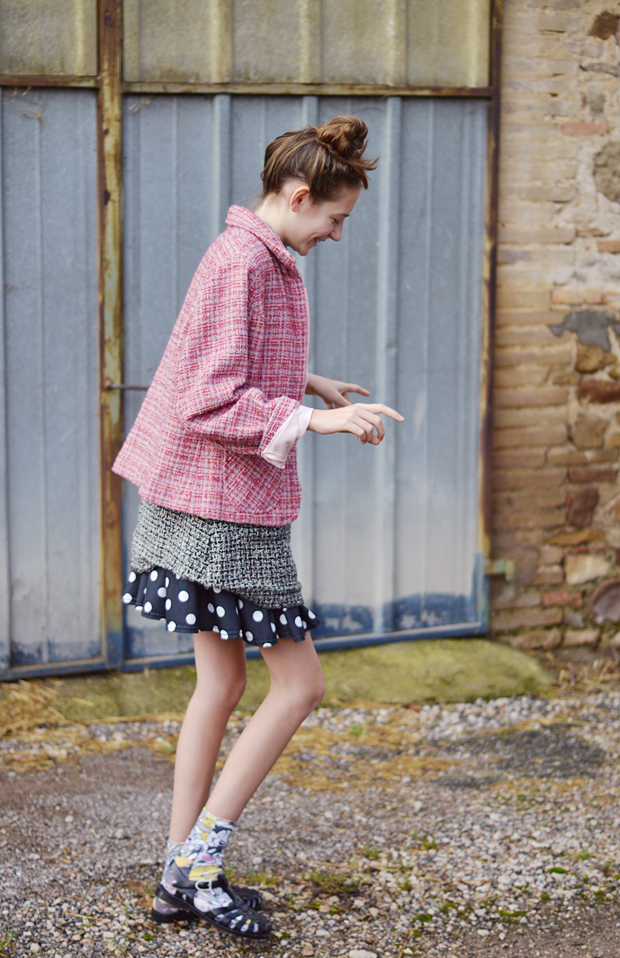 ---
WHAT I WORE: Tweed Jacket (Jumble Sale) // Tweed Dress (Zara Kids – Very old!) // Zebra Top (Jumble Sale) // Spotty Skirt (Peacocks)* // Looney Tunes Socks (Primark) // Jelly Shoes (Supermarket)
---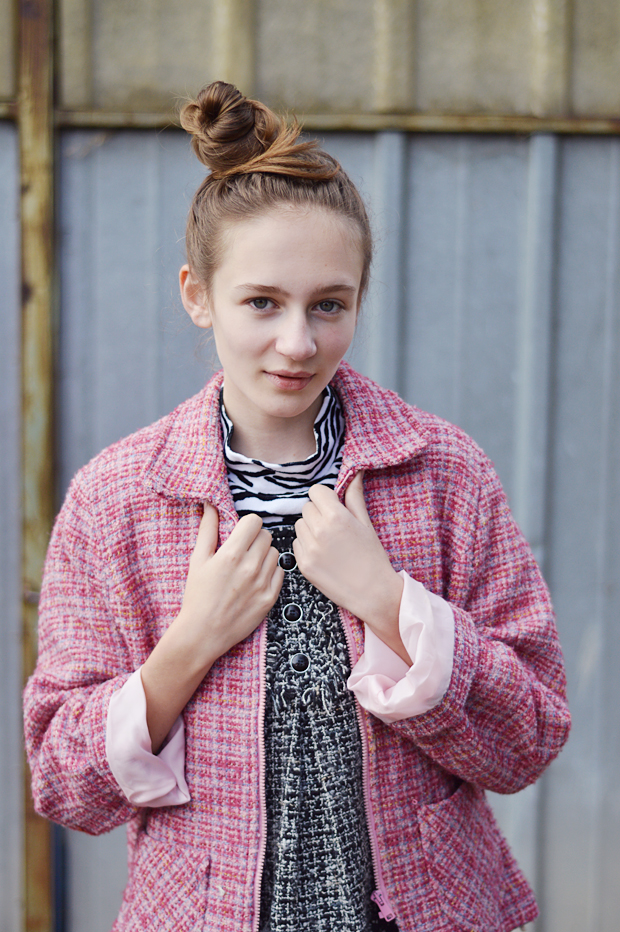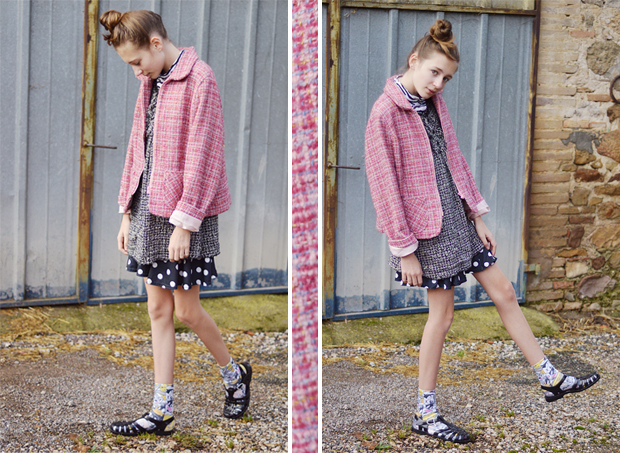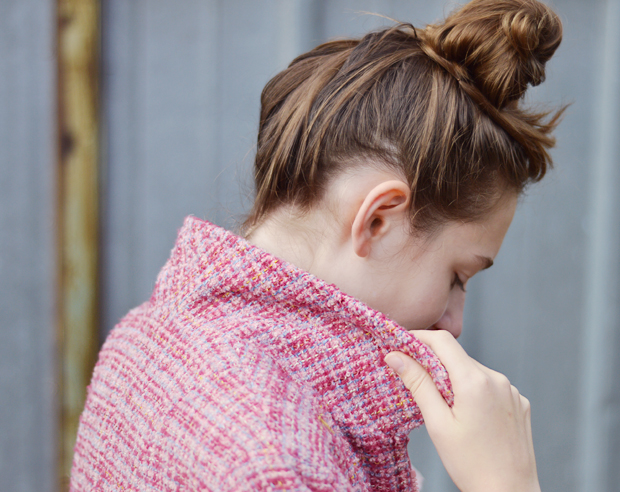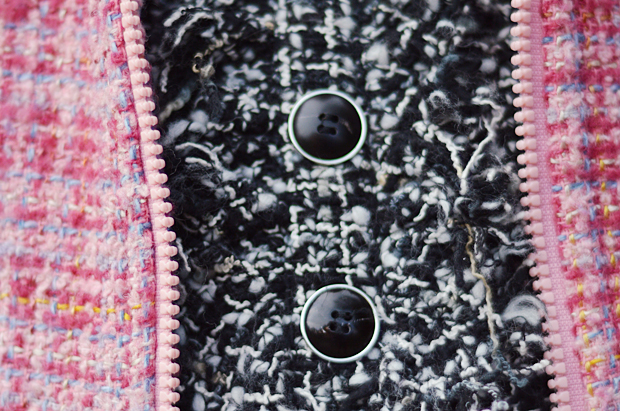 Surprisingly enough, a lot of this outfit was incredibly cheap. In fact, I reckon you could fool some non-fashion lover that the dress and jacket are really Chanel… possibly. I picked up the jacket from a jumble sale, and haven't worn it enough due to the fact it has that slight oversized feel to it. Looking at it now though, I should definitely wear it more often! It has that really nice, chic shape to it.The dress has been in my wardrobe for possibly half my life (yikes)! Mama Posh treated me to a Zara outfit once and only finally have I started to appreciate this dress' (top now really…) beauty. I added the skirt for an added bit of length, and voila! Is it a convincing faux-Chanel? I would say so…?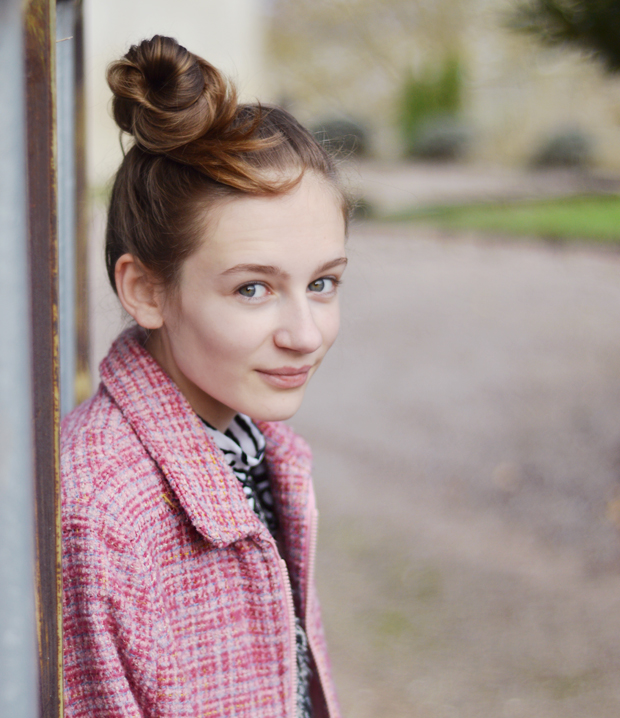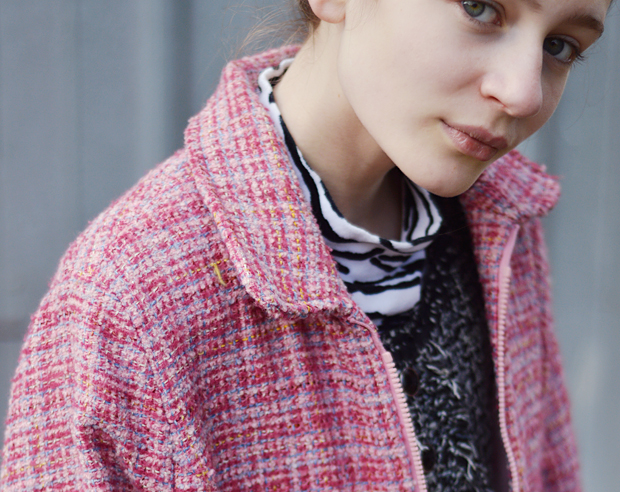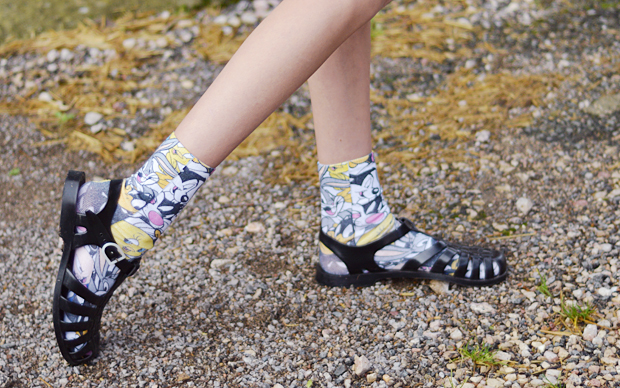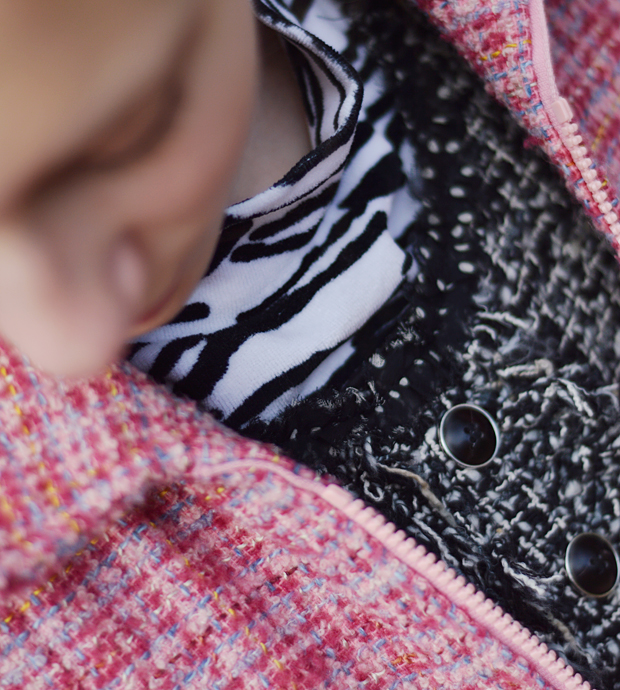 Without sounding vain and blowing my own trumpet, I actually really like the way this outfit comes together. It's just the little touches that look so cute together. I mean, who can say no to £1.50 Looney Tune socks?! The texture brings out the more mature side of my style, but the colour and mixed prints adds that fun pop. Sometimes using a collection or lookbook for inspiration can really help. I've been on a bit of an outfit choosing low, but this has definitely invigorated that eye for something special in me. Also… I can't resist and excuse to wear a floppy bun on the top of my head… 'It's like the Chanel A/W 14 hair…' is what I'll say…!
 One last thing… there is actually a give-away up on my Facebook page! You can check it out here and a win cute A/W cape! Pretty awesome 🙂 Good Luck! Also, also, if you ever see on Twitter the link, 'tdpf.co', this is officially my new short link! It won't take you anywhere unless it's linked to a post… it's basically my own version of 'bit.ly'… just FYI!
Lots of Love… Tolly Dolly Posh xx